BuildingandInteriors recently conducted a survey with architects practicing in India as respondents, in the Pre – Covid phase.
The study was centred on product information dissemination in building and construction industry. It involved understanding the architects' point of view (architect being major users of such information) on the ways product information reaches them, the challenges they face, and the way forward.
This study is particularly relevant to all manufacturers who sell different kinds of building products across categories as they will get insights into the most efficient ways of reaching out to architects and understand their prime motivators.
Following are the insights we got from the study:
Product Information Sources – Online or Catalogues
71% architects mentioned that they go online or rely on company catalogues for product information. These two were rated above the conventionally popular medium – Exhibitions. Print medium is at a minuscule 4%.
Company Executives' Product Knowledge should improve.
Company executives need better understanding of products and should be able to properly handle technical questions from architects.
Exhibitions are still Relevant and Useful
Majority respondents feel exhibitions still hold relevance for enhancing their product knowledge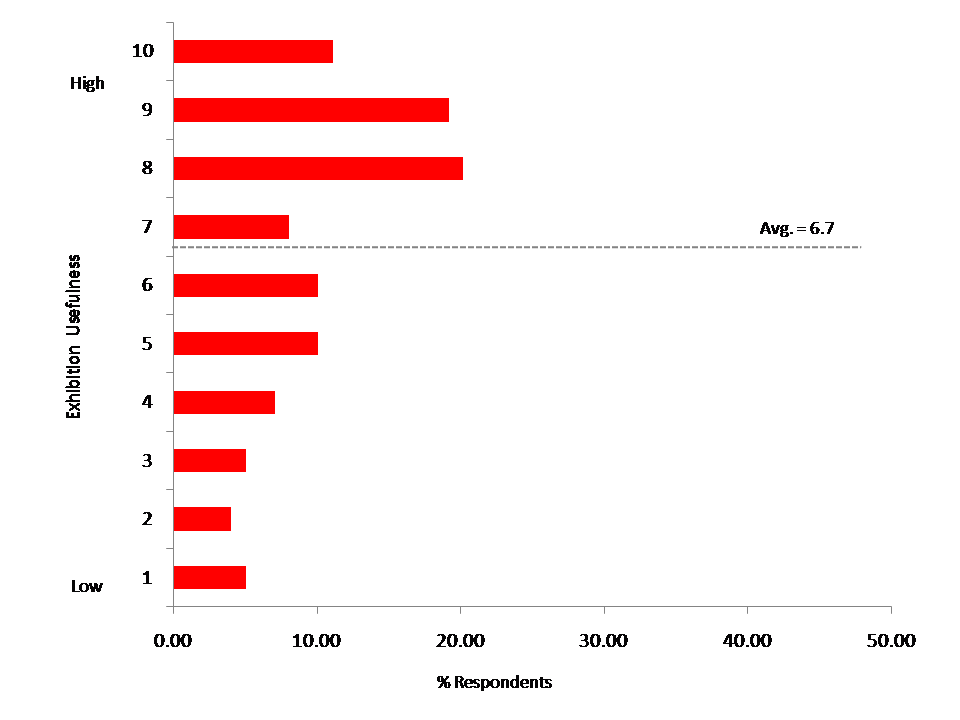 Product Approach to System and Solutions Approach
62% feel that exhibitions should move to the next level. They are more interested in understanding systems & solutions than individual products, which is currently lacking in exhibitions.
Online Live Telecast of Exhibitions
Respondents showed great interest in online live telecast of exhibition on mobiles & desktops, so that they don't miss any exhibition due to lack of time or distant location.
Post- Covid Phase Scenario
These insights were based on the survey conducted in Pre-Covid phase. After the outbreak of corona pandemic in India, BuildingandInteriors again did a quick survey with the architects and found that all the above insights and findings are still the same and the need for corrective action is much more urgent in post –covid phase. For eg. Due to social distancing norms, architects feel that exhibitions will not attract many visitors from the community as people will be wary of going to crowded places. This holds true for some of the finest exhibitions as well such as Light+Building, BAU, Hong Kong International Lighting Fair, Interzum etc. And this effect is likely to last for the next couple of years. In such a scenario, there will be a significant shift to online medium, where the architects will get all the relevant information without running the risk of contracting any virus.
Key Inferences
1) The Architects seem to echo the trend that has been discussed in close industry-groups and voiced by various stakeholders in the industry – A combination of online information sources and company representatives (catalogues) comprise more than 70% of product information 'conduits'. The information is critical in the day-to-day functioning of an Architectural firm.
This is a low hanging fruit for the brands. They should invest in increasing their online presence so that their products become more searchable and reach increases.
Also, the company representatives should be equipped with right tools and technology that would enable them to give an effective product presentation and resolve architects' technical queries. This may include good quality audio visual films on products, case studies of actual product applications etc., which can be shown on laptop or tablets. This will also mitigate the risk of variation in the product communication to the clients, thus making company pitch standard and more effective.
This should anyways be accompanied by investment in enhancing product understanding of customer facing executives.
2) Architects feel that exhibitions are still relevant for them, but there has been a paradigm shift over a period of time. Now the exhibitions should take a quantum leap and showcase comprehensive systems & solutions and innovations rather than regular products. For regular products, architects anyway rely more on online and company catalogue as resources. Therefore, brands participating in exhibitions should be careful in terms of what they are showcasing and whether it is appealing to the target customer. As mentioned earlier, in Post – Covid phase, these findings need to be addressed on an urgent basis, especially in the situation when exhibitions are either not likely to happen or not attract quality visitors.
3) We are at a nascent stage of online penetration and digital transformation in building industry. But the change has already started and more and more people are shifting towards online medium for information, though the transactions are going to be offline for a long time. With increasing comfort of architects and designers with the digital medium, this wave of change will follow a steep curve over the next few years, which will lead to more revolutionary approaches that will disrupt the way things have happened traditionally. For eg. Exhibitions may soon be live telecasted on online platforms and be seen by architects across the globe on mobiles, desktops etc. Therefore the companies which will start investing at the beginning of this new cycle will be able to benefit immensely and get an edge.
** This is India specific study and the findings are also relevant for the Indian market.