In our 2nd article in the series'Industry Talks with BuildingandInteriors', we spoke to one more group of eminent industry professionals in the Indianbuilding materialsindustry. This time, they talked about the demand, as they see for their product categories. With the diverse range of solutions coveringheating and ventilation, bathroom fittings, sanitaryware, lighting, electrical and furniture fittings segments that these players offer, it gives our readers a fairly good idea of the times ahead. Happy Reading!
Mr. Sandeep Surana, Managing Director, Stiebel Eltron India
The overall real estate sector in India remains poised to grow to a size of approx US$600 Billion on conservative estimates by 2030. Thus, the residential segment will be the major demand creator over the next 2 years.
I foresee a paradigm shift in the preferences of home buyers with health & well-being scoring high on priorities and an all-inclusive technological upgradation in the form of home automation viaIoT, AI, etc. will be the norm for the niche segments.
As a company, we see a surge in demand for our energy-efficient hot water Heat Pumps and space-saving innovative tankless water heaters which can be integrated with all home automation systems and remotely controlled via Apps.
But, I feel the game-changer will be our decentralized and Centralised Ventilation systems providing fresh filtered air to homes as well as all commercial "closed" spaces and monitoring the CO2 content in the homes and workspaces, that too integrated remotely and programmable as per individual needs.
KOHLER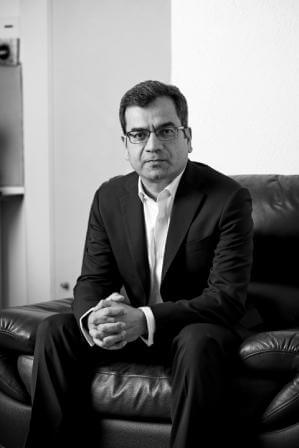 Mr.Salil Sadanandan, President – South Asia & EMEA, Kohler
The commercial industry has seen two major trends this year which are touchless products and sustainability.
Touchless faucets– We have seen a 5X growth in demand for our touchless sensor faucets since March 2020. Kohler's touchless faucets use sophisticated time of flight sensors (used in smartphones) instead of conventional Infrared sensors. This helps us make the sensor invisible and achieve faster actuation (0.75 seconds).
The second trend we have noticed is aroundsustainability. Water conservation is more important than ever before. We as an organization follow the thought that water is a limited and essential resource. Thus, we have launched products in the building industry markets delivering high performance. That too at minimal water consumption.
While other toilets in the industry use 3/6 liters of water for flushing, Kohler toilets use 2/4 Lts for the same without compromising on the performance.
Our commercial urinal range, Patio uses 0.5 liters of water for flushing. We follow very strict ASME testing standards for flushing that remain consistent across our portfolio of Toilets.
Our revolutionary, Steward Waterless urinals can save 40,000 gallons of water per fixture per year. Its basis is a typical commercial installation. Further, this product has redefined the paradigm for urinal design and functionality. It offers a splash-free surface along with odourless, easy-to-maintain performance
People have been working from home for more than a year now. New home designs have a dedicated area that functions as a commercial space. It uses the same building industry products as offices do. The lines between home and office are more blurred than ever before.
In the residential sector post-Covid, we have noticed a significant shift in consumer attitudes and behavior. People have to-do lists around renovating their homes to bring a sense of control back to their lives.
The Bathroom is not only a 'go have a shower space' anymore. But, it has also become a space for recreation and a reflection of their unique style. We have analyzed that our consumers are looking at products that are an authentic expression of their personality. They prefer products differentiated and yet personalized to their taste.
Our range of colours and finishes struck the right chord with our customers during the pandemic. They wanted to transform their white and chrome dull bath space into a vibrant chic space. Our vessels in Peacock, thunder grey colours along with our faucets in Rose Gold, French Gold, Brushed Bronze, and Matte black finish, added a dose of colours, optimism, and life into their bathroom.
Despite the building industry slowdown, we saw an increased demand for our range of steam generators and intelligent toilets. Wellness and hygiene are paramount, especially in the luxury segment. This has resulted in a renewed focus on new categories and products.
Since consumers are looking for products that are technologically advanced, we also introduced 'ModernLife Edge". It is the world's thinnest bathroom suite. Our ' ModernLife Edge' suite brings alive the magic of on-trend minimalism It is fuelled by a rapid change in the way consumers view hygiene in the bathrooms.
The pandemic has been both a bane and a boon for the luxury segment. Even though markets have been deeply impacted by the lockdown in the country, we are motivated by the increased focus on hygiene, and wellness. The future of this segment is promising, and we will soon be expanding our portfolio of intelligent toilets, Alexa-enabled products, and bidet seats, to cater to the demands of our consumers.
SIGNIFY INNOVATIONS INDIA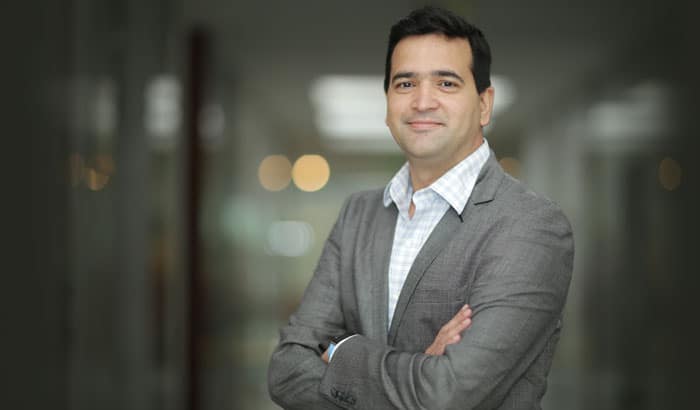 Mr. Sumit Joshi, Vice Chairman and Managing Director, Signify Innovations India
Amid COVID-19, home is not just a place where we live, but also where we work, study, exercise, and relax. As a result, consumers now increasingly buy voice assistants and connected gadgets to improve their stay-at-home experience. These gadgets can remind us about daily chores, operate our appliances, clean our homes, entertain us and enhance energy efficiency, all at the same time.
Connected lighting is one such category in the building industry that offers both convenience and enhanced well-being. As we spend more and more time at home, it becomes important to choose lights that are optimal for both work and relaxation. Connected lights can mimic natural lighting to support our body's circadian rhythm. They are colour tunable and can be adjusted to cool white tones. This boosts productivity during the daytime while warm tones induce rest and sleep in the evening hours. These lights can also enhance our TV viewing experience at home. This is done by syncing to the colors and music playing on the TV screen, bringing the cinema to life in our living room!
The pandemic has made all companies reevaluate the safety of their office premises, especially as they prepare to welcome employees back to the workplace. Sustainability and health & wellness will continue to be the most important factors once commercial offices start opening up. On the commercial side, we expect a higher demand for sustainable lighting and UV-C disinfection systems.
Connected lighting systems can help architects and building managers to design more energy-efficient and greener buildings. Moreover, it supports the circadian rhythm of the body with its nature-inspired lighting. Our UV-C air luminaires and UV-C disinfection range ensure a healthy air quality index indoors. Also, it helps employees sanitize their personal belongings, thereby contributing to a healthier and safer workplace.
RR GLOBAL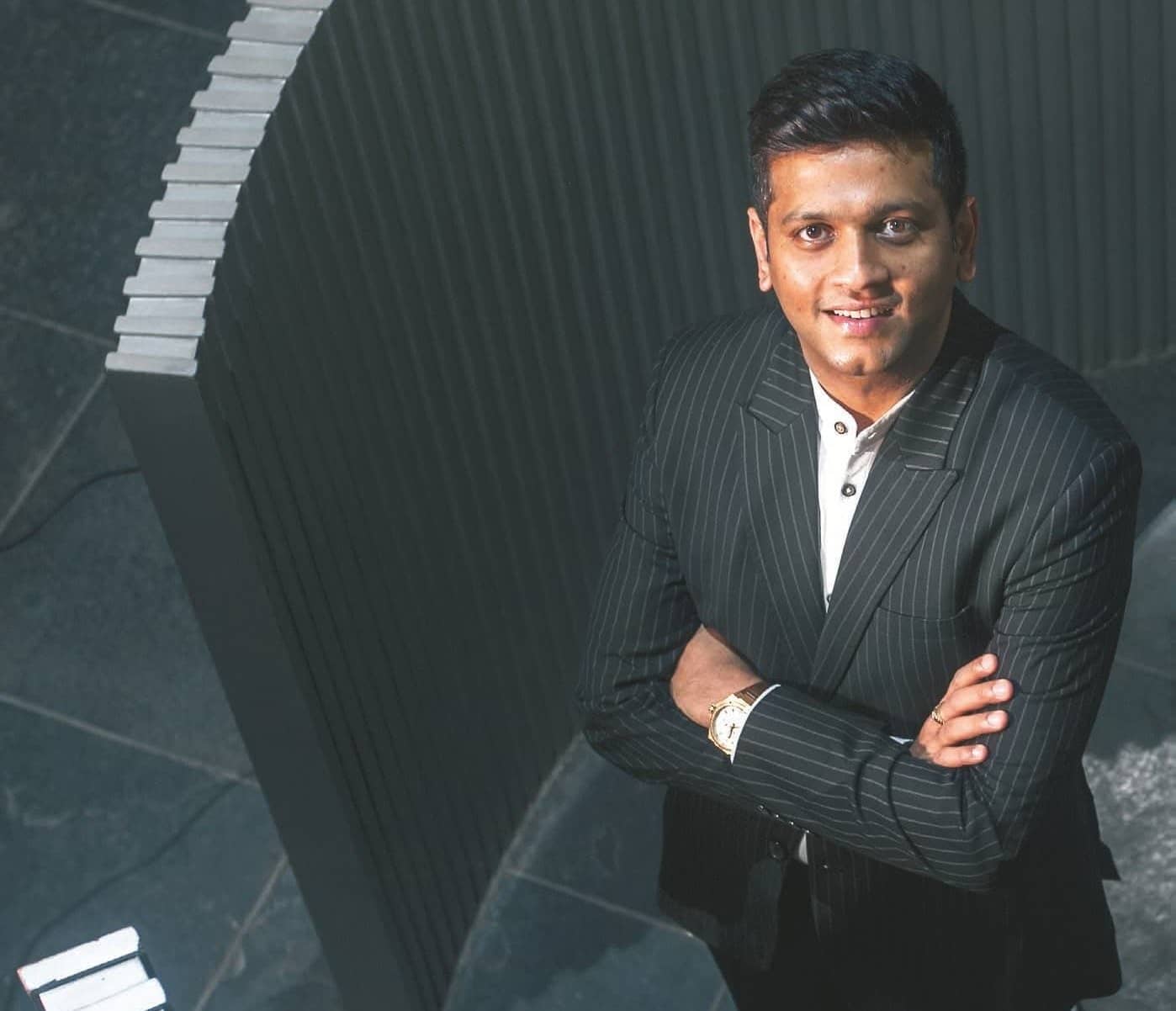 Mr. Sumeet Kabra, Director, RR Global
The top trends on the commercial front are Commercial place renovation and flexible power designs. With more people returning to schools and offices after working from home for much of 2020, it's crucial for the workplace to follow standard health and safety protocols such as social distancing and providing adequate sanitation measures.
While workstations should be stationed at least six feet apart, it can be challenging to provide seamless power solutions throughout. Places are looking to bring in place a power system that allows for six feet of separation. Additionally, it is looking for a system that can connect up to six separate units to bring power where needed.
On the residential front, home automation is the trend. All of us now confined to our homes. Thus, people are looking for automating the home electricals and making them conserve energy. Smart homes prefer installing automated systems that don't consume a lot of energy. This trend is set to boom in the building industry in the coming year or two.
SALICE INDIA PVT. LTD.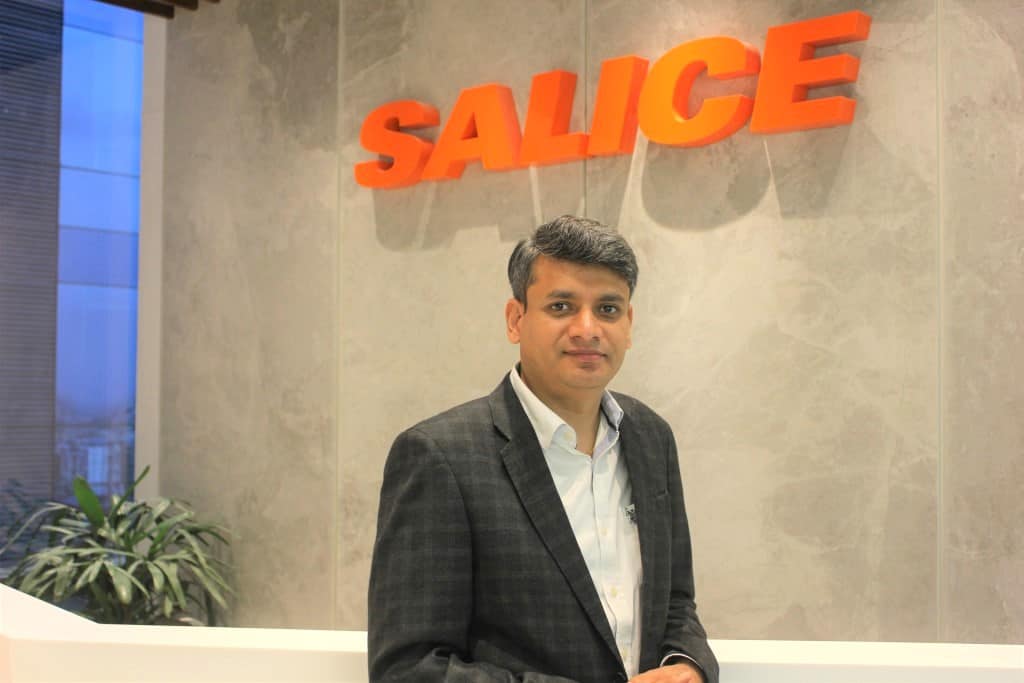 Mr. Vivek Modi, Managing Director, Salice India Pvt. Ltd.
Due to current pandemic situation, people are staying at home for a longer time which is making them think to have innovative & good quality furniture. Many people are also upgrading their homes and would prefer to have a good quality product which should lead to increased demand for retail market in next 1-2 years for our segment of products.
With increased online exposure, even end-customers are getting aware of the internationally renowned brands. As a result, we are getting many enquiries even from small towns for our niche products. This shows now more and more customers are inclining towards the better quality product for their end-use.
As far as commercial projects are concerned, the dominance of the basic range of building industry products will remain intact. This is due to the high price-sensitivity for solutions in commercial projects. Overall, I feel that the demand should start rising by the end of this year which is when the offices would start re-opening.