Tiles are a go-to option for interior designers and architects looking to instantly enhance the beauty of their projects. When it comes to tiles, you can play around with textures, colours and patterns to find the right look for your space. Their resilience and easy maintenance also add to their popularity and high demand. However, high demand brings with it limitless options which can get tiring if you want to select the ideal fit for your space. Therefore, in this article, we have decided to review the product range, catalogue, price list, designs and showrooms 'near me' of KAG tiles.
KAG is a 25-year-old company dealing in diverse areas ranging from tiles and bath ware to software solutions and electronics. Since its establishment, KAG tiles has evolved as a market leader in the South Indian tile segment. It has also expanded its reach to around 10 countries in South America and the Middle East. Their annual sales turnover falls within the range of Rs. 100 – 500 Crore.
Head Office:  264/15, Velachery Road, East Tambaram, Chennai – 600 059. Tamil Nadu, INDIA.
Types of KAG tiles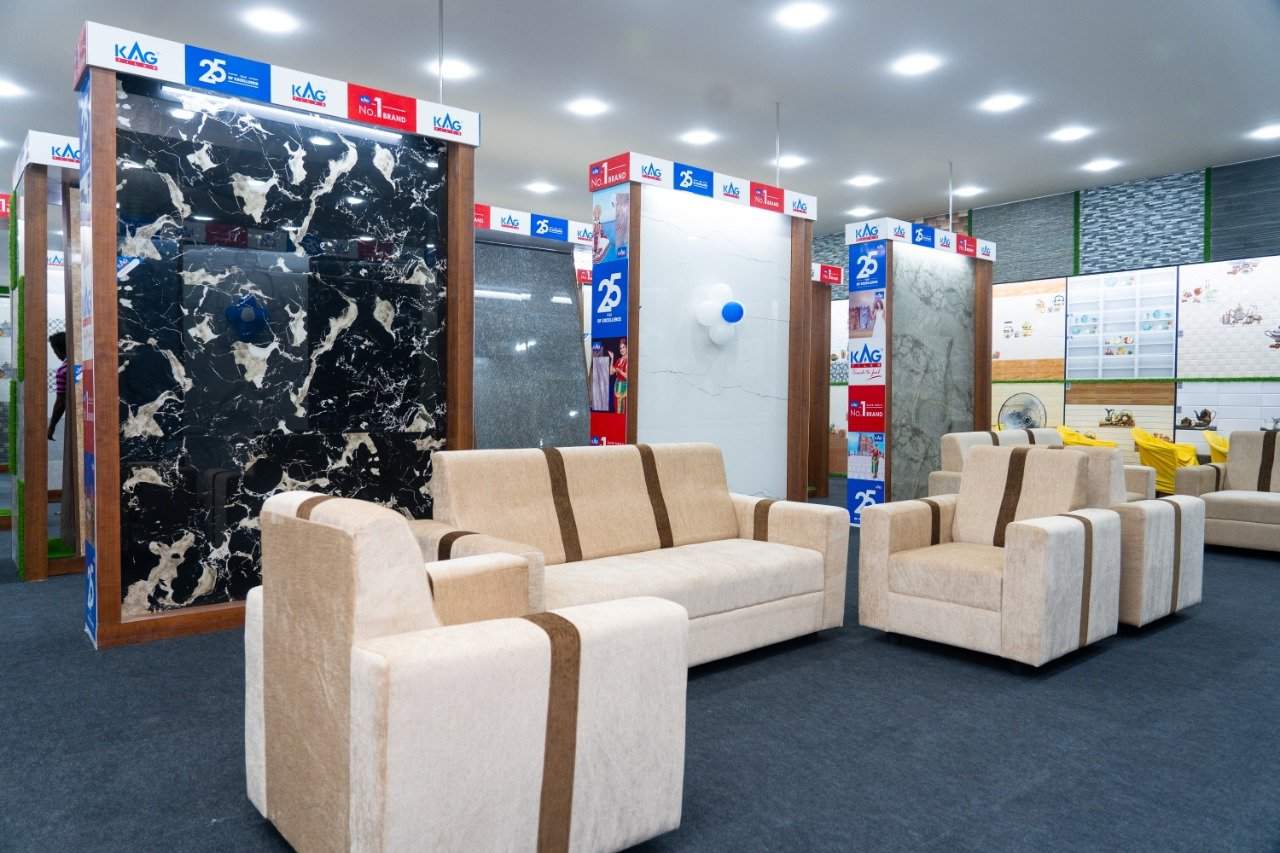 Image Source: Kagindia.com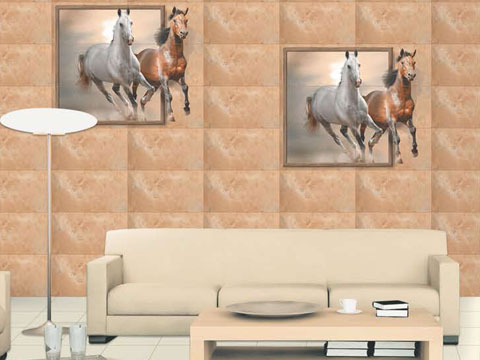 Image Source: Kagindia.com
Walls are like a blank canvas for interior designers. This large surface comes with endless opportunities to enhance the home decor and make the space look cohesive. Therefore, wall tiles are popularly used in residential as well as commercial interior design. KAG produces quality wall tiles in numerous designs and colours at a reasonable price point.
Image Source: Kagindia.com
Another traditional use of tiles is for flooring. Shiny and glossy tiles effectively add grace and elegance to any space. Therefore, they are popularly used as alternatives to marble and wooden flooring. A top tip for tiled floors is to use larger tiles to give the illusion of a larger space. You can have a look at the range of floor tiles offered by KAG in their product catalogue.
Image Source: Kagindia.com
Elevation tiles are used for the exterior walls of the house. TheSE give a classy look to the space and last longer than paints. Elevation tiles protect the walls from harsh weather conditions and also prevent them from absorbing moisture during the rainy season.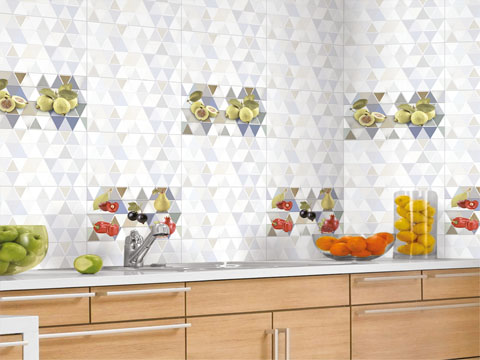 Image Source: Kagindia.com
The kitchen is one of the most important areas of any home. Over the years, kitchens have evolved into more than a cooking space. Nowadays, people are going for open-plan kitchens to transform them into a space to host family and friends. The appearance of kitchens has therefore become an important factor to consider. That is why kitchen tiles are gaining popularity these days.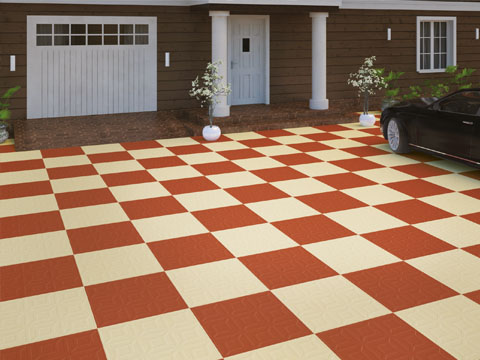 Image Source: Kagindia.com
Tiles used outdoors have to be sturdy, resilient and durable. Since our outdoors have to constantly face harsh climatic conditions, the tiles we use must be proportionately heavy-duty. KAG has a hard-wearing range of parking tiles as can be seen from their catalogue.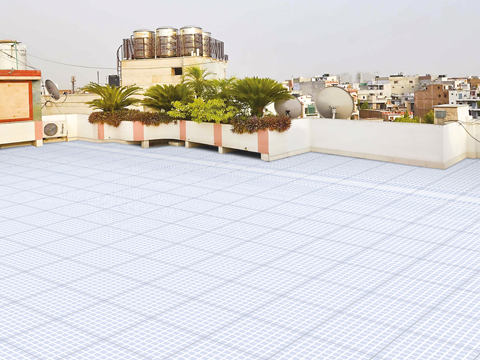 Image Source: Kagindia.com
Traditionally, roof tiles are used to keep out the rain. They are fixed to the roof with the help of nails and are usually laid down in parallel rows. Common materials used to make roof tiles include terracotta, slate, metal and concrete. KAG tiles also produce roof tiles marked at a competitive price.
Step & riser tiles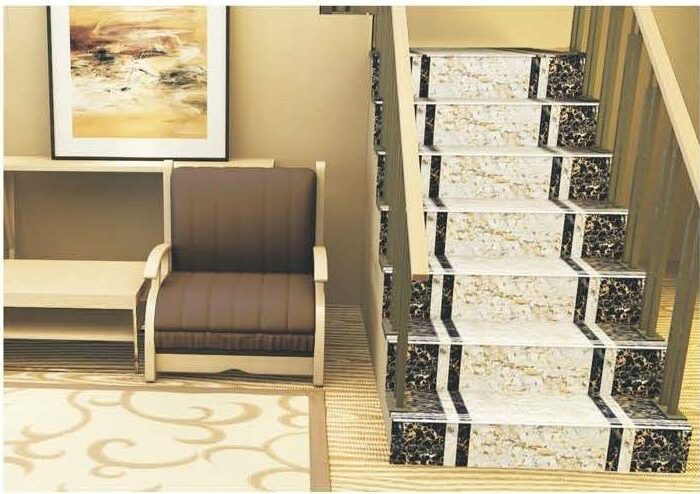 Image Source: Kagindia.com
A riser is a vertical space found between one step and the next. KAG tiles has a diverse range of step & riser tiles in numerous designs and colour options. They are not only tasteful but also high quality.
View full catalogue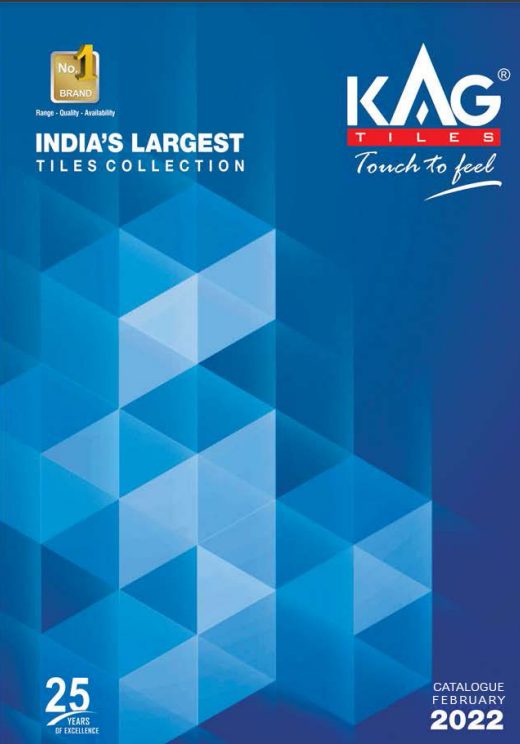 KAG tiles price list
Falling under the list of the best tile companies in India, KAG tiles manufacture high-quality products at competitive prices. Their products start from Rs. 35-45 per square foot making their products affordable to many Indian consumers.
KAG tiles showroom 'near me'
Over the years, the company has established its name in the Indian market and laid down a widespread network of dealers. Explore the dealers' network of KAG tiles to find a showroom 'near me'.
Conclusion
Tiles offer a perfect mix of functional and aesthetic value making them ideal for home decor. The world of interior design has changed a lot over the years but tiles have managed to maintain their popularity and demand. The increasing popularity of tiles has resulted in a high number of companies manufacturing tiles. As a result, people get prone to decision fatigue when trying to find suitable tiles for their projects. Therefore, the above-displayed review of KAG tiles will be useful. Now that you have assessed the product range, catalogue and price list of KAG tiles, feel free to use the showrooms 'near me' section to find the nearest dealer.
*The featured image used in this article is from KAG tiles
[vvsmustread]