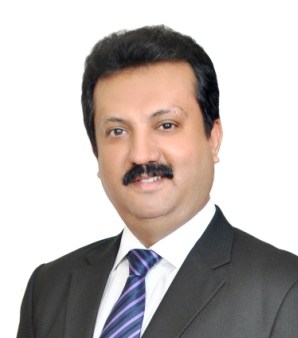 'Keller Kitchens are 100% Made in Holland and come with a rich heritage', says Mr.Sanjeev Wadhwa, President & CEO of Keller Doma India Pvt.Ltd.  Keller Doma offers two range of solutions in the Indian market. While Keller, for the premium end, is competitively priced with functional, beautiful & attainable products for the Indian market, Doma addresses the more affordable segment of the market, offering greater flexibility with material options with a complete range of furniture for Holiday homes, Co-living, Studio & Service apartments.
Adds Mr.Wadhwa, 'We Indians are generally willing to pay a reasonable premium where we see value in the product. Keller is positioned as money for value brand for the discerning Indian customer. Keller is part of the 120 year old DKG Group of Holland, offering range of Modular Kitchens, Vanities, Wardrobes & Bedroom Furniture and Utility area furniture.

With its 56,000 sqm. production facility in Holland, Keller is one of Europe's largest kitchen manufacturers, manufacturing 2500 kitchens/week and shipped to satisfied customers worldwide. These solutions are now available at our exclusive Keller Studios in Delhi/Noida, Hyderabad, Vijayawada, Chandigarh, Jalandhar and Lucknow, and opening soon in Vadodara, Chennai, Bangalore and Kochi. Keller is a leader in the project market in the Benelux region (Holland) for decades and has successfully completed some of the most prestigious projects in Amsterdam, UK/London, UAE, Morocco, Spain and India.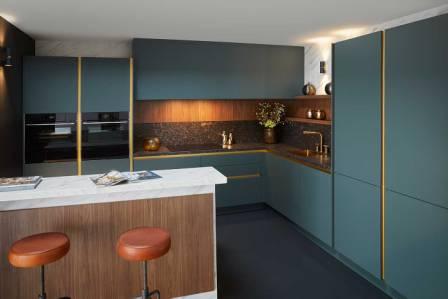 Keller kitchens & wardrobes are made in various material finishes and colours from laminate/melamine to hi-gloss acrylic & ultra-matt, foil wrapped, veneer, structured lacquer, silk gloss lacquer, hi-gloss lacquer, solid oak, glass, etc. The company has sold, delivered and installed over 500 kitchens across cities in India. For Keller, Blum is the company's exclusive partner for all hardware, hinges, high quality brackets, runner systems etc. The kitchens come with the precision of laser edge banding and so no adhesive seam is visible after bonding. This means that the unit fronts look sleeker and the edges are easy to clean and with no chance of exposure to moisture, adding more life to the kitchens. The company offers a 10 years warranty against all manufacturing defects.
Depending on kitchen size, material finish & colour, accessories & customisation, timelines for Keller furniture is from 90 days to 120 days. Doma furniture is delivered between 45 days to 100 days depending on the material & finish requirement. Keller Doma has a strong working relationship with Architects and Interior Designers, and works closely with them in delivering the solutions to the design and expectations of the specifier community.
For more information, e-mail: info@kellerdoma.com, or call: 011 4023 0612