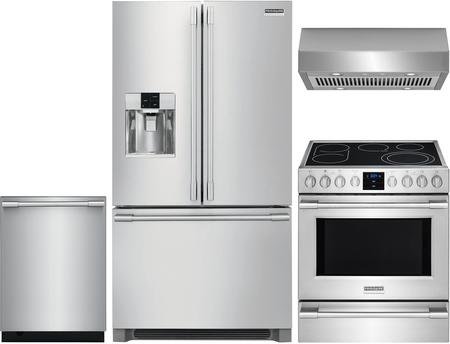 No kitchen is complete without adequate appliances. Kitchen appliances are electrical machines that help in household functions such as cooking, food preservation.etc. Given below is Kitchen Appliances List:
Most of these appliances are built-in, but few are available as standalone device also.
Small Kitchen Appliances List
Food Processor
Blender
Electric Kettle
Toaster
Water Dispenser/ RO
Electric Mixers
Microwave
Slow Cooker
Sandwich Maker
Coffee Maker
Electric Kettle
Air Fryer
Top kitchen appliances companies list in India:
Hafele is a global brand, known for its wide range of kitchen appliances. Earlier they were selling appliances under the brands Iconic and Nagold in India, but recently everything has been taken under single brand "Hafele Appliances".
The Hafele Appliances range makes cooking, baking and washing an experience that is almost recreational! Using a Häfele appliance brings about panache, sophistication and above all great functionality to our daily chores. It augments flexibility and co-ordination within the kitchen and can be completely compatible with the overall look and design of our kitchen cabinets.
The Häfele Appliances range hosts two distinct product lines aligned to the different market segments:
International Luxury Appliances: Häfele's international range of luxury appliances houses world-renowned brands like Asko (Designer range of Cooking and Cleaning appliances from Sweden), Liebherr (Sophisticated range of Refrigeration and Cooling Appliances from Germany) and Falmec (Technologically advanced range of extraction hoods from Italy).
Hafele's In-house Premium Appliances: Häfele's in-house range of premium built-in, free-standing and counter-top appliances has been developed keeping Indian cooking and cleaning patterns in mind while bringing in the trademark German quality and innovation that the company is well known for.
KAFF is determined to provide its customers with every possible convenience, to make their kitchen experience a rewarding one. It offers some of the world's most advanced appliances, in the widest ranges. These make life in the kitchen a daily pleasure. As a pioneer company in the field, KAFF provides revolutionary solutions by blending innovation, design, style and versatility.
All this can be experienced in its latest next generation of international offerings, which include built-in refrigerators and exclusive wine coolers. Also available are free-standing appliances, outdoor barbeques and superior quality low noise ventilating fans. In short, KAFF offers the widest and comprehensive range of the latest kitchen appliances to build the very latest, health promoting kitchens of today.
KAFF believes that a healthy, clean and hygienic kitchen is the cornerstone of a healthy life. This is why it creates kitchen appliances that possess attributes promoting health in the kitchen – and in its user life. KAFF Appliances also keep your kitchen hygienic and shining – by keeping smoke, dirt and grime away. And best of all, they can be cleaned without any hassle.
Faber was founded in 1955 by Professor Abramo Galassi. It specializes in producing extraction hoods and is now present in 13 countries on 3 continents – Including Europe and North America. Since 2005, Faber is part of the Franke Holding AG. The group is the first in its sector in Italy, where one out of every two range hoods is Faber.
FRANKE FABER is also India's leading kitchen appliances manufacturer and has been a household name for the past 20 years. With its headquarter and plant in Pune, and India being an important market, the plant will use futuristically designed state-of- the-art equipment and will be the export hub for Asia Pacific and Middle East regions.
Faber's India vision and mission is to offer solutions in which aesthetics and practice of use are always combined. Most importantly the mission is to be the ideal partner to its customers while maintaining maximum attention to issues concerning Quality, Safety and Environment.
Elica, the famous Italian company and a world renowned name in Kitchen hoods and chimneys is also present in India. Offering an extensive range of kitchen appliances, Elica extends novel designs that are uber-stylish and highly-aesthetic.
Elica SpA formed a joint venture Elica PB India Private Limited in India in 2010. The manufacturing unit in India in located in Pune, Maharashtra. This state-of-the-art manufacturing plant is well-equipped with machinery, automated assembly lines and equipment imported from Italy. Each process of manufacturing receives technical assistance from Italy. With a manufacturing capacity to produce more than 15 models and over 50 versions of kitchen hoods, over 15 models of Built-In-Hobs and Cook top, the company is all set to revolutionize the kitchen hood industry in India.
Electrolux AB is a Swedish multinational home appliance manufacturer, headquartered in Stockholm. It is consistently ranked the world's second largest appliance maker by units sold after Whirlpool.
Electrolux products sell under a variety of brand names (including its own), and are primarily major appliances and vacuum cleaners intended for consumer use. The company also makes appliances for professional use.
Electrolux offers a full line of kitchen and laundry appliances, inspired by their expertise in designing professional products for the world's best chefs and five star hotels.
The Liebherr Group is a Swiss multinational equipment manufacturer based in Switzerland with its main production facilities and origins in Germany.
Their refrigerators, freezer cabinets and also fridge freezer units for domestic use are distinguished by modern design, technical efficiency and convenient operation. The range extends from built-in appliances and standalone units to freezer cabinets/chest freezers and side-by-side equipment, as well as wine temperature control cabinets and wine cooler cabinets. The equipment impresses in everyday use thanks to practical functions and special features such as BioFresh or NoFrost.
BSH Hausgeräte GmbH (or BSH Home Appliances) is the largest manufacturer of home appliances in Europe and one of the leading companies in the sector worldwide
The BSH product range includes large home appliances for cooking, dish-washing, laundry (washing and drying), refrigeration and freezing, as well as a multitude of small appliances, such as fully automatic espresso machines, floor care and hot water appliances (consumer products).
For more than 50 years, BSH has produced high-quality appliance hardware for consumers worldwide, helping to make their everyday life easier. Home appliances will continue to be the basis for BSH's successful future. The ongoing digitalization creates ever more challenging demands on appliances, impacting BSH's core business.
Today consumers live, cook and maintain their homes differently than they did a decade ago. A refrigerator keeping food fresh or an oven heating up meals are not any longer sufficient; consumers expect even more from their appliances than a perfect performance. Smart technology delivering additional conveniences are the future norm: Refrigerators will automatically restock groceries at an online supermarket including delivery and ovens will set ideal cooking temperatures for perfect dishes.
To achieve this goal, BSH will transform itself from a supplier of home appliances to a company that offers personalized digital functions, services and content, in addition to appliances – evolving from a hardware to a Hardware+ company.
Miele  is a German manufacturer of high-end domestic appliances and commercial equipment, headquartered in Gütersloh, Ostwestfalen-Lippe.
Miele produces domestic appliances including laundry appliances; vacuum cleaners; dishwashers; rotary irons; built-in convection, steam, and speed ovens; hobs (cooker hoods, cook tops); free-standing and built-in refrigerators, freezers, and wine coolers; and coffee systems. The company also produces commercial laundry equipment including wet cleaning machines, lab glassware washers, dental disinfectors, and medical equipment washers.
Miele believes in clean lines, timeless elegance and intuitive handling. Whether conventional rotary switch, discreet sensor controls or a high-resolution touch display: operating a Miele is both easy and fun.
Nowhere else will you find such a comparable range of carefully coordinated design lines and colour options, to suit the most diverse kitchen furniture fronts. Whatever the style of your kitchen: Miele is the perfect match.
Gorenje is a major appliance manufacturer which is a subsidiary of Chinese state-owned corporation Hisense. It is based in Velenje, Slovenia.
With a continent-wide market share of 4%, it is one of the eight largest manufacturers of home appliances in Europe. Appliances are sold under company's own brands Gorenje, Mora, Atag, Pelgrim, Etna, Körting and Sidex, and are produced in the main production facility in Velenje as well as at the cooking appliances plant Mora Moravia in Mariánské Údolí (Czech Republic) and at the fridge-freezer plant in Valjevo (Serbia).