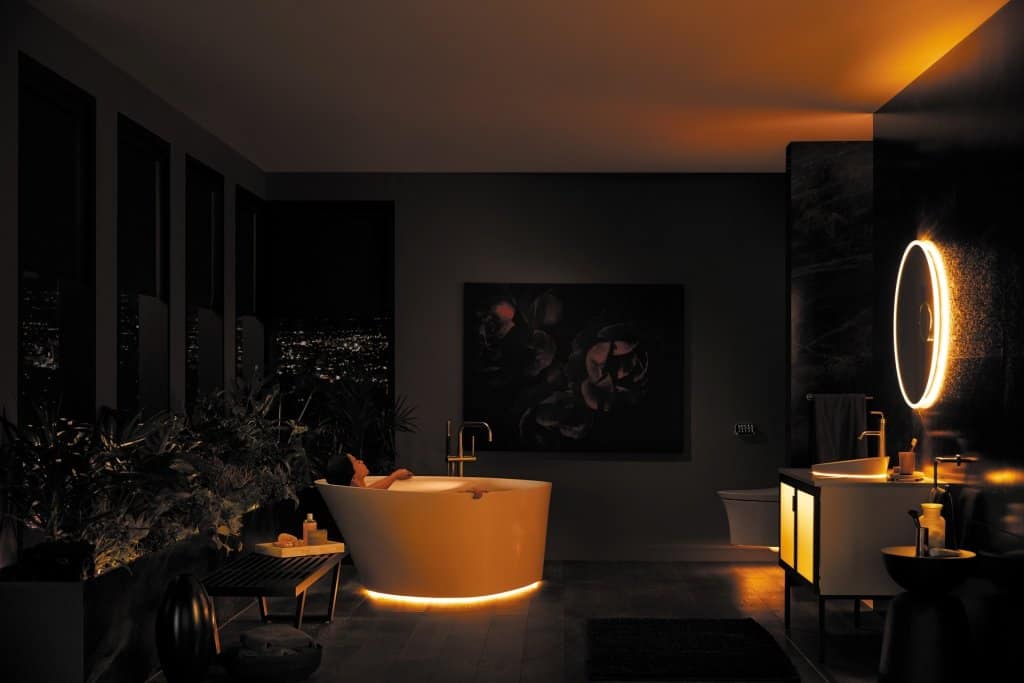 With all gadgets around you getting smart and making your lives easier – smart homes, smart phones, smart watches and what not – you want this smart experience to continue in all facets of your lives including your homes. Bathroom happens to be a part of your house where you like to spend some time to relax and hence can be categorized as your personal space.
Kohler exactly knows how to make your bathroom smart and intelligent? Kohler design teams work relentlessly to come out with unique designs blended seamlessly with future technologies. The innovation that they bring in their product range provides personalized experience to users along with added comfort, entertainment and luxury.
Today, buyers are not buying just the product but are looking at holistic solution that offers them personalized and distinctive experience. This is what Kohler addresses through its range of products that transform bathrooms using sound, colour, water, light. The whole experience becomes so effortless; thanks to the built-in voice control facility.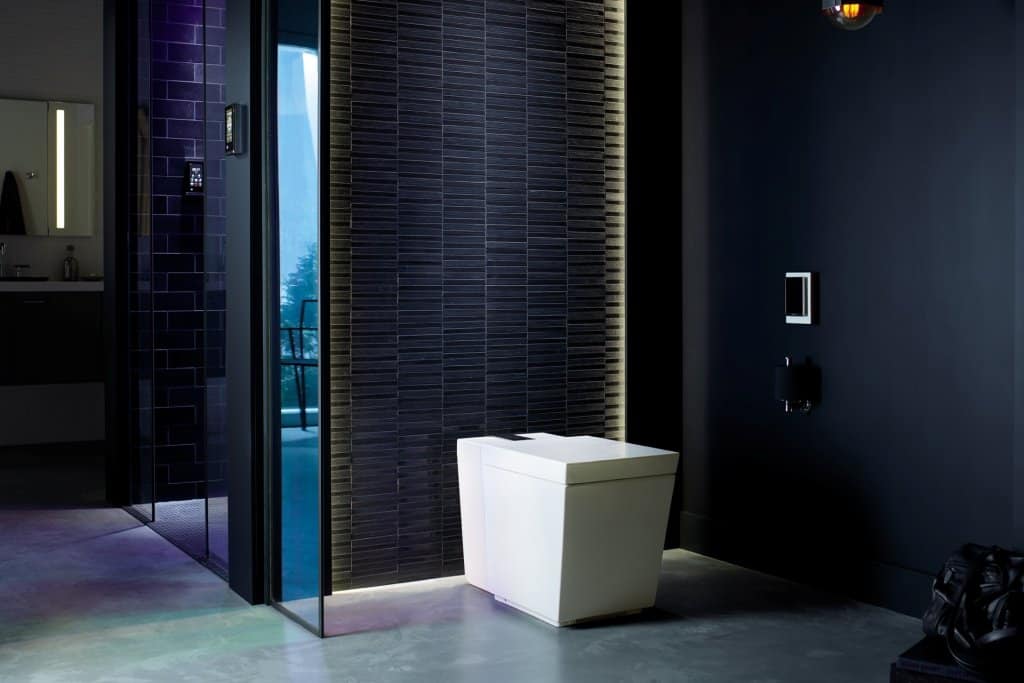 Kohler presents Numi, one of the most advanced toilet system which is Alexa enabled. It has personalized settings option which allows its users to adjust all features as per their exact personal preferences – from setting ambient coloured lighting to seat heating and foot warming to syncing music through Bluetooth – there are numerous things that users can do.
A truly immersive experience is what you get as you walk up to it; making you feel truly pampered. The lid will open up automatically and warm seat will welcome you. As you turn around to go back, the auto flush feature will take care of the rest, closing the lid as well.
With its exceptional features, Numi toilet gives a new definition to the bathrooms of future.
Veil Intelligent Toilet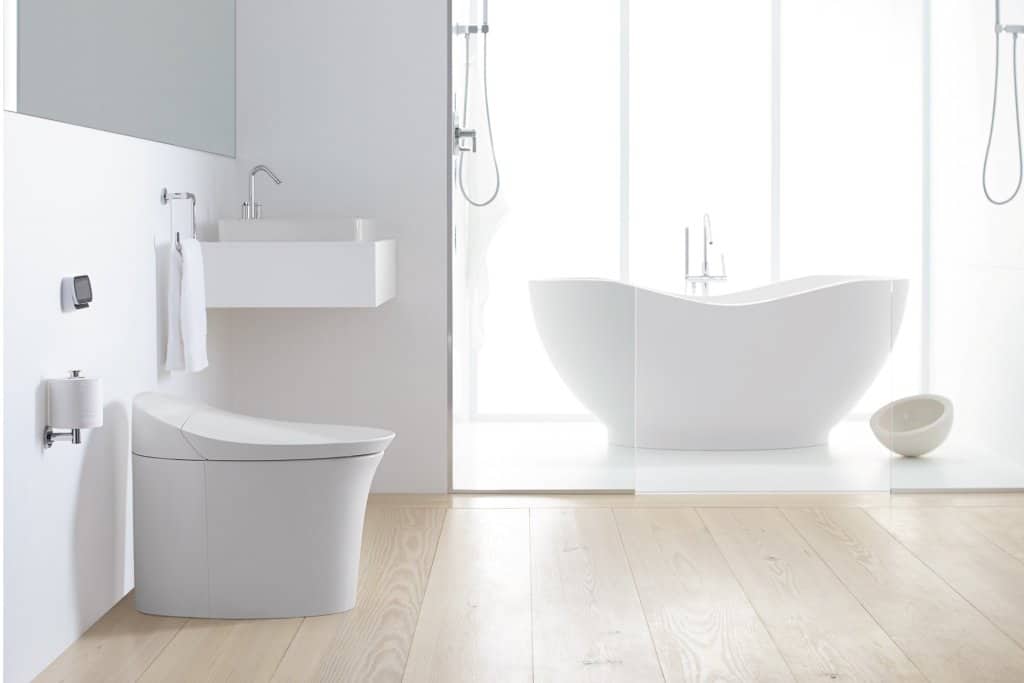 Another gem from Kohler stable, Veil smart toilet is the right mix of art and technology. Its beauty lies in the perfectly defined curves, mesmerizing design that lends ultimate comfort to the user. Some of the features are truly outstanding – remote control functionality, built-in UV self cleansing bidet, touchless auto flushing and rimless bowl. Veil offers three different models to suit specific needs of users including the classy wall mounted closet option.
Verdera Voice Lighted Mirror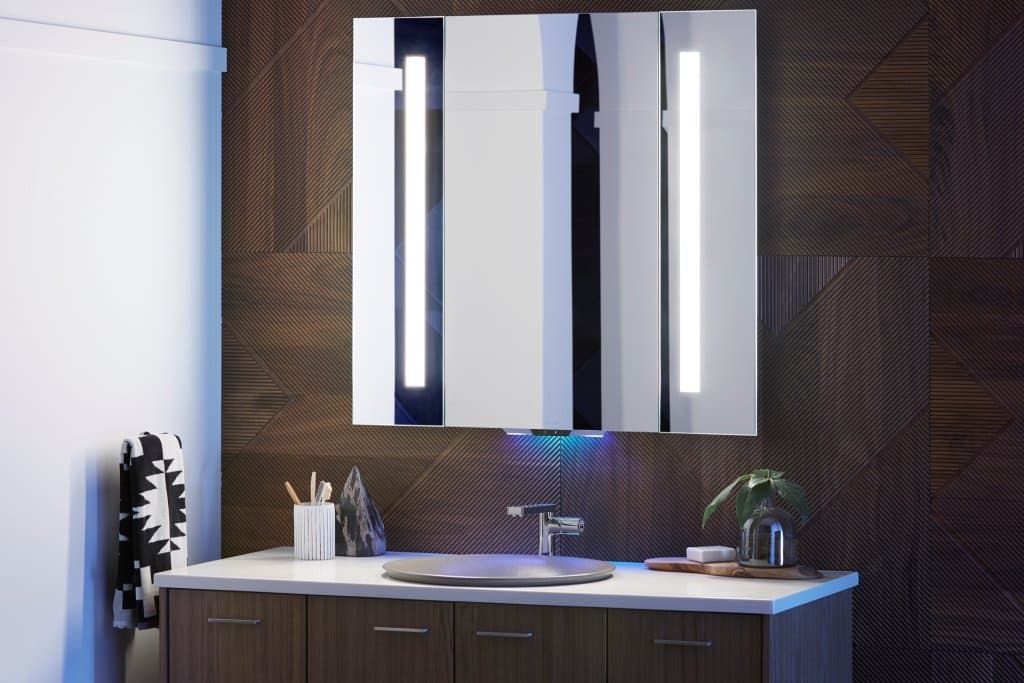 Among the Kohler portfolio of smart products, Verdera takes the center stage. It is Alexa enabled which allows its users to operate it through voice command like adjusting lighting levels and controlling other Kohler Konnect products.
There are numerous possibilities that this product offers – user can listen to weather or traffic report while putting on makeup, add items to the shopping list, turn on motion-activated nightlight in dark bathroom – all done effortlessly through simple voice commands.
It is quite a feature rich and innovative smart mirror that will metamorphose a space and take user experience to the next level.