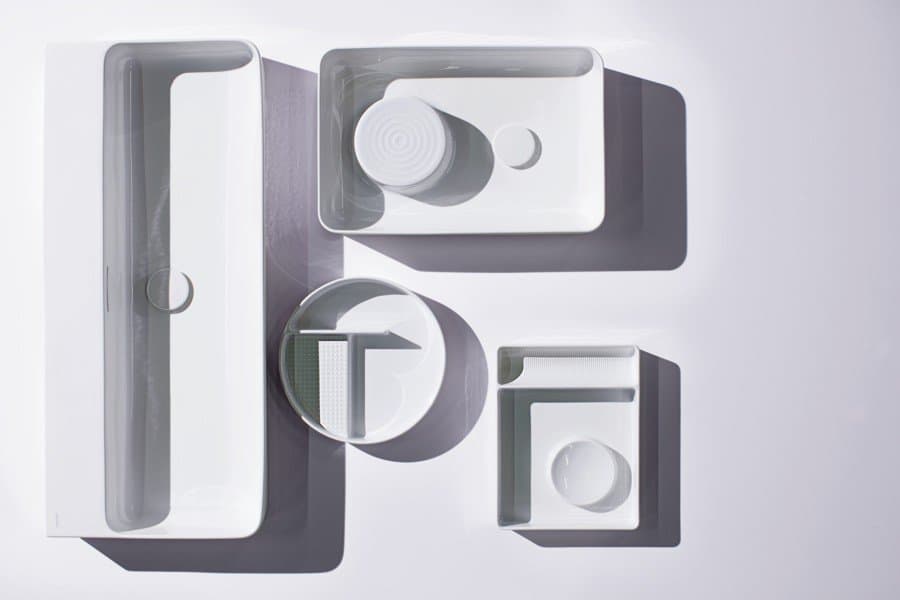 When we think of bathrooms, we think of ceramic. Such is the correlation between the two that talking of one automatically brings visuals of other in our minds. For decades ceramic has been a popular material for bathrooms due to its aesthetics and practicality. However, most of us know of only two forms of ceramics: Vitreous China and Fine Fireclay. But there is this innovative material called SaphirKeramik, developed by Swiss manufacturer Laufen that is revolutionizing the bathroom décor industry across the globe. Laufen SaphirKeramik Basin has been in existence since 2013.
A revolution in the formal language of ceramics: Strong and malleable, SaphirKeramik permits the creation of wafer-thin walls and tight-edge radii of just 2 to 3mm while retaining the traditional production process. This is in sharp contrast to conventional materials where 7 to 8 mm is considered state of the art.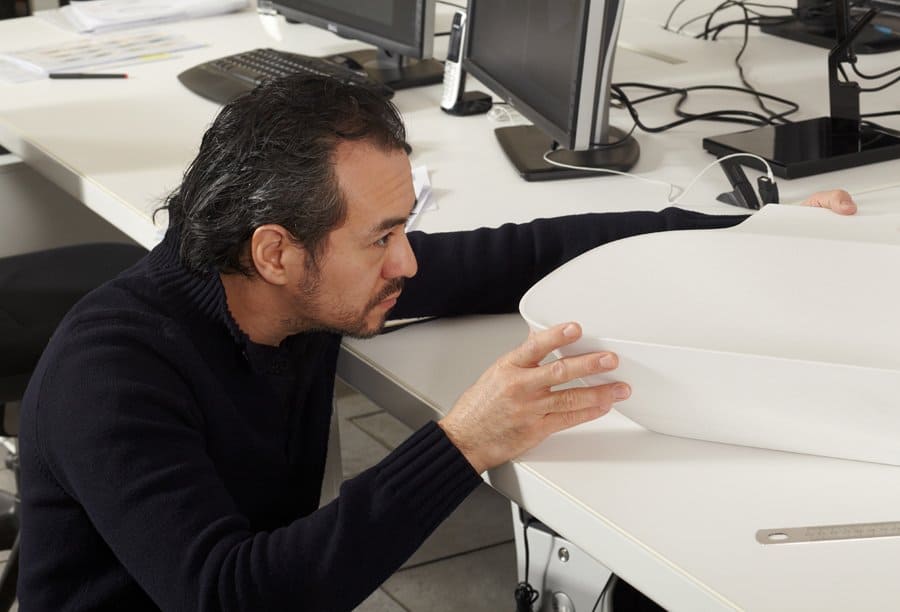 Its slender profile renders it space-saving, lightweight and environmentally friendly. SaphirKeramik derives its exceptional hardness and strength from its component corundum, (AI2O3), a colourless mineral found in eponymous sapphires. Rigorous testing has revealed that its flexural strength is equal to that of steel.
"This ceramic makes it possible to consider completely new shapes – and became the favourite of many bathroom planners right from the start. It combines traditional ceramic qualities with a new spectrum of shapes," explains Michael Kindl, Managing Director of Laufen.
Someone who gets exposed to the sharp line design language and aesthetics of a washbasin made of SaphirKeramik, will never think of going back to the bulky appearance of the vitreous china basin. Hence it is the darling of designs and architects who want to give a slim & flat look to the entire bathroom.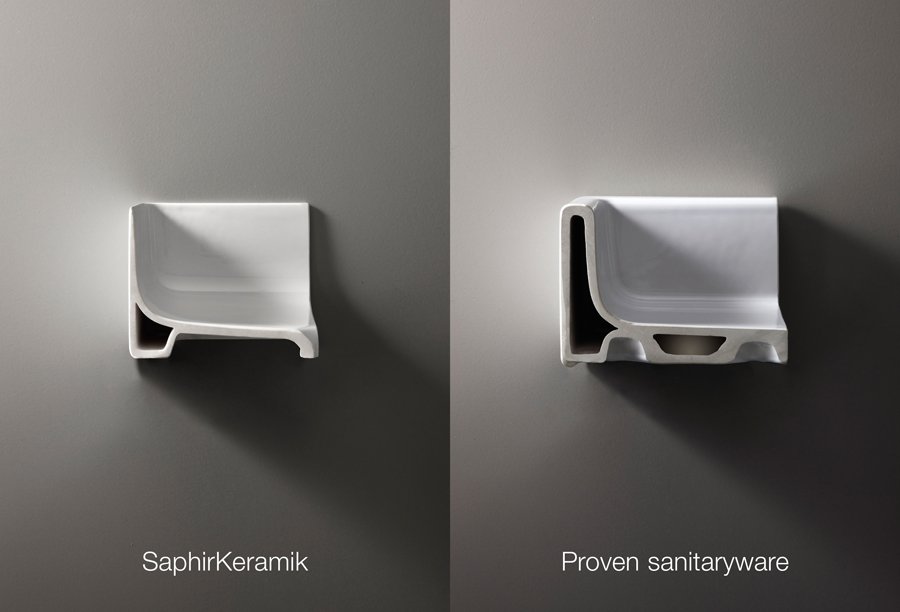 Not just the aesthetics and slim looks achieved because of SaphirKeramik, it brings a lot more on the table. It is twice as strong, more ecological, lighter in weight than traditional ceramic. Thus, the advantages are quite evident: Lower consumption of raw materials and energy in production and reduced transport costs.
Although it has been six years since SaphirKeramik was launched, the potential of the material and its range of application are far from exhausted.
View Complete Gallery