We see many people on streets, especially near the road junctions, begging, selling interesting toys, balloons, and other utilities and wonder, where they live, eat and have social life ? There are many programmes run by government to benefit the person on the last leg of the society, to provide them food, shelters, employment and to include the deprived section of the society in development, but why, these street dwellers are still excluded from these? Do they have ration card, voter card, adhaar card, or any other social security card? What about cooking gas subsidy, water or electricity subsidy? Where do they get water from? Where do they sleep, eat or perform social functions? Whether they go to night shelters during extreme weather (rain, hot or cold) or use community toilets? Generally we neither think about them, nor their issues, and just out of charity or pity, give some money and move on.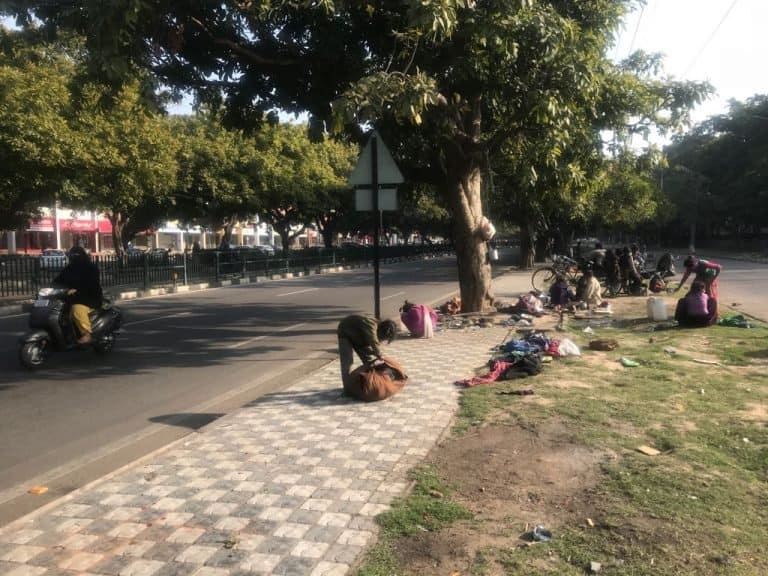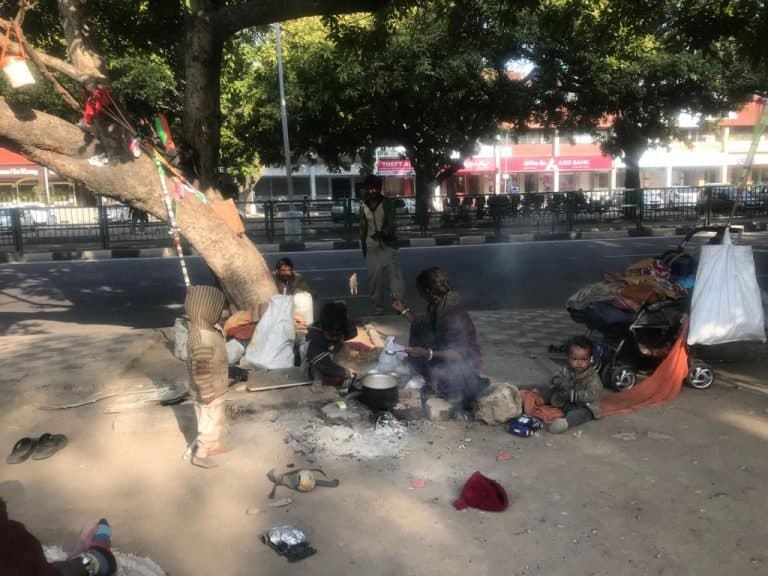 The writer is a civil cum structural engineer, and has some interest in housing & infrastructure for weaker section of the society, including night shelters, travels a lot between Delhi to Chandigarh for work. While walking from sector 35 to sector 34 in Chandigarh, he generally find lots of person, living on tree shaded footpath, on the junction of roads between sector 34 and 35 i.e. on Himalaya Marg ( on next Chawk to Piccadilly Chowk towards Mohali) in Chandigarh, engaged in begging and selling some very interesting stuff to the people halted on traffic red light. These people have families with person of all different age group and some have animals also. They cook food on the footpath and have daily chores on footpath. They do not have access to any civil infrastructure, but are generally very happy.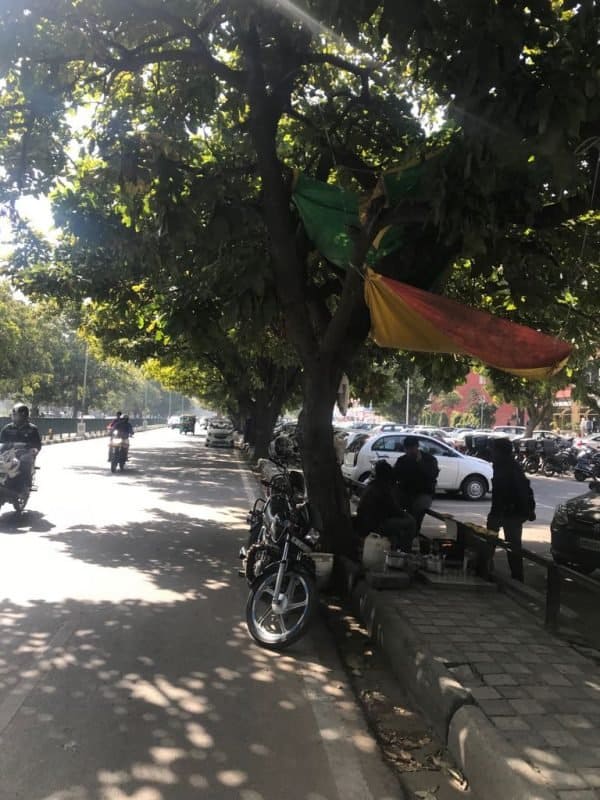 One day , while walking to his work in the morning, writer notices a little girl, packing all her house hold  stuff in a cloth sheet, and thought that, she might be relocating and just walked off. He noticed same routine by other person also but on different days and started wondering about the possible reason. However he noticed same person, every other morning , and concluded that they have not relocated.
There was no reason, why they pack their household stuff in morning and where do they go? One afternoon, writer noticed, that few cloth sheet bags were tied on the high branches on the trees, over footpath.  Those bags were of different colours and of different sizes, tied almost on all the trees. On personal enquiry, it was revealed that many of those people were involved in begging and selling, hence they pack their stuff in morning and put it on the trees, as they don't have any place to keep it in safe custody till evening/night. Writer has not noticed this behaviour before in any part of India.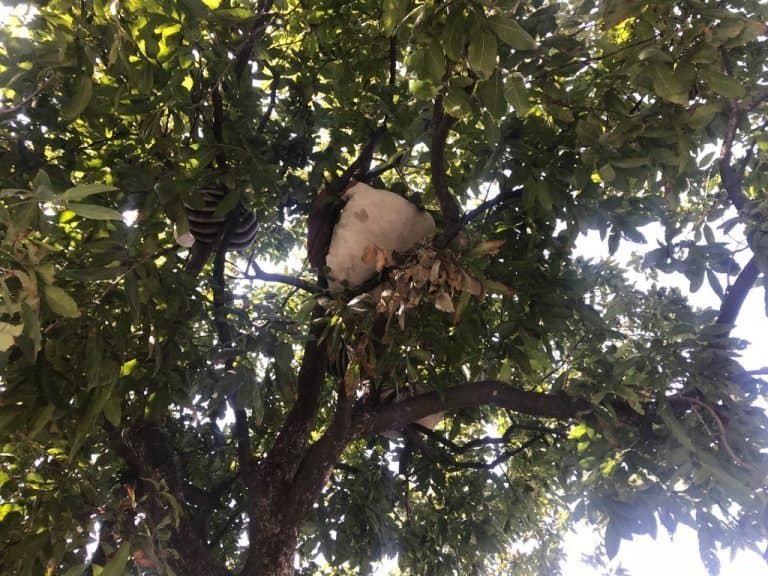 This is an interesting and innovative method designed by street dwellers to find work, shelter and lockers in the street, without being depended on others, in a city like Chandigarh. These people do not have any social security and are dependent of daily wages/alms, to feed themselves and their families. They have to reside near their place of livelihood, hence devised unique ways of survival on streets. Probably they will not move to any Government/NGO run shelters, as in that case, they will not be getting money on day to day basis ( which they are used to ) and will not be interested in skill up-gradation for better prospectus for them and their future generation. They needs continuous and rigorous counselling by CBOs ( community based organizations), so that a behavioural change many be induced.
The person, to which writer, spoke, were very anxious/suspicious on being photographed, as they were fearing for their livelihood. They were personally assured by the writer that his main objective was to show the eternity of life, not their eviction or displacement from the streets.
Writer (Mr. Deepak Bansal) is a civil cum structural engineer, having interest in sustainable built environment and inclusion for all. He has done extensive works in slums all over India.These are personal views of the writer and the organizations for which, he works or are associated with, may or may not subscribe these views.