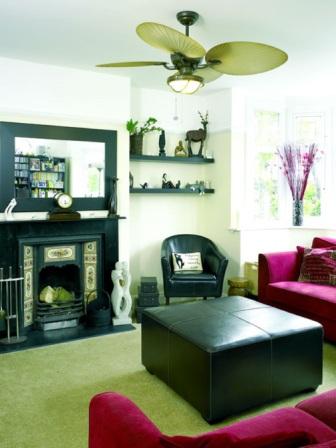 Designer fans manufacturer Luxaire has introduced 'Palm' Luxury Ceiling Fan, bringing back the 'tropical vacation' right into the living room. The design gets it's inspired from the 'beach' – a theme synonymous with the ocean and soft brown sands.
This 52" Palm Tropical 4 Blade LED Ceiling Fan comes with palm-leaf, colonial style acrylic blades, recounting the sensation of a tropical island breeze. Adding to the beauty and ambience, this Luxury Fan also comes with the option of light fixtures, that livens up to the rich finish with a soft, luminous accent. In earthen and chocolate finish, the luxury fan totes a distinct, island-traditional look. Put it on the Gazebo/ Patio, peering off the front porch, accenting the Living room, or part of Resort stay this tropical IP54 rated (for covered damp locations) ceiling fan offers a harmonious appeal and a complete look.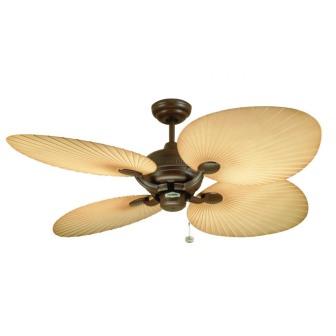 With drop mounting, three-fan speed, low noise, and a winter function (saves 10% energy in cold climate, when its run in the opposite direction), this fan is ready to keep you cool and to evoke a tropical resort. The Palm fan also comes with pull chain to regulate speed along or can be upgraded to a remote-control option, for convenience. This stunning Designer Fan comes with a Motor Warranty of 10 years, with 58W Power consumption at Top speed, and supreme airflow at 4920 CFM.
The Palm Fan without light kit is Rs 70,000/- & Palm Fan with Light Kit comes at a special price of Rs 82,000/- The Palm Luxury fan is available at Luxaire showrooms in Bangalore, Hyderabad and Kochi, as well as online on www.luxaire.in.