Luxaire, a luxury fan brand, started giving shape to its retail ambitions by opening its first experience centre in Vallathol Junction, Kakkanad, Kochi. The brand wants to tap the growing market of luxury designer fans and plans to open 24 stores over the next three years.
This 2000 sq ft. has been designed to give a world class experience to consumers by bringing in an eclectic mix of traditional marrying modern designs, with a touch of technology. Reflecting the diverse culture of the city, the experience Zone shall exhibit 70 Original Designer Fans, 24 Fibergalss Designer Planters and 8 Top End Lighting Models from the House of David Trubridge, New Zealand.
These fans are positioned to suit multi –cultural tastes and offer a wide variety covering a broad price range – from Rs. 15,000 to Rs. 1,75,000.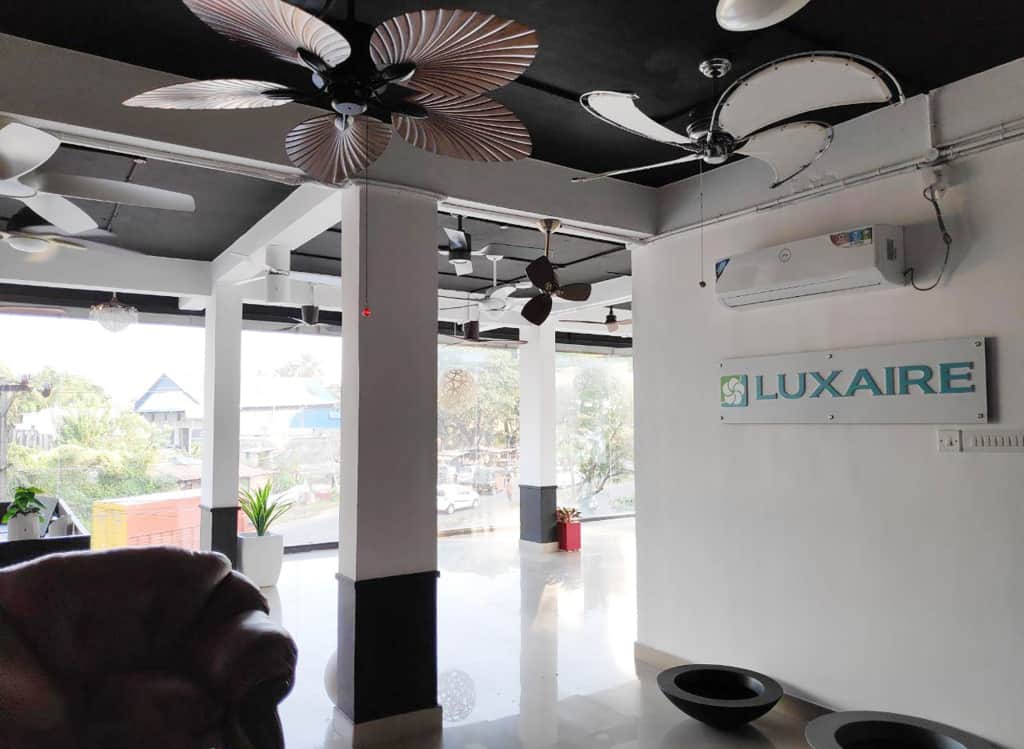 "We are thrilled to open our first store in Kochi. Kochi is a great market, full of possibilities and perspectives. The city has massive consumption potential. The market is currently warming up to luxury, and is in a nascent stage, waiting to explode. We think the time has come, to establish new Luxury Markets beyond Metros" says Nisha Kukrejah, Founder – Luxaire Fans.
With the newly opened Kochi store, the brand aims to redefine the retail experience, concentrating on the fifth wall of the homes so that the brand Luxaire becomes synonymous with luxury fans.