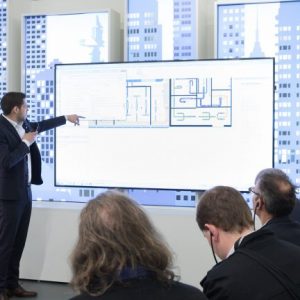 By 2050, the majority of people will be living in still-expanding mega-cities or in newly built ones. This means that water, air, heat, light, security and comfortable living conditions will all need to be guaranteed. As urban living space expands both horizontally and vertically, the demand for technologies for an intelligently connected building systems is quite evident. We are increasingly seeing the use of digital technologies in buildings, and going forward, our dependence on digitalization in buildings is only going to point northwards. These digital technologies offer extensive, energy-efficient innovations for the planning, constructing and maintenance of buildings on a large scale. The know-how of and potentials to connect with these pioneering technologies are becoming increasingly relevant to the development, operation and marketing of real estate.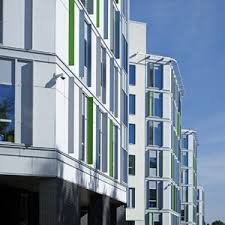 With this objective, Messe Frankfurt has entered into a strategic partnership with Builtworld – a Munich head-quartered company which runs an international platform for companies and experts in the construction and real-estate business. Builtworld aims to foster innovation and actively shape the world of tomorrow – from planning, construction and management, including investment and finance, to the marketing of buildings and building projects. As an exclusive partner of the new focus group 'Buildings & Building Services Technologies' in the eco-system of the innovative buildings sector created by Builtworld, Messe Frankfurt will be extending its programme for innovation and start-ups into this area.
At Light + Building 2020 (March 8-13) in Frankfurt, the industry will showcase progressive, practical solutions for digital transformation in the buildings and residential districts of the future. Connectivity and inter-operateability of digital applications are the only certain ways to ensure progress in terms of energy management, of the networking of building services and security technology, the infrastructure for charging electric vehicles, 'smart' transport systems and the 'smart' urban environment, in consonance with achieving the defined climate targets.
The digital networking of technologies in the form of Building Information Modeling (BIM) has already reached the first stage on the way to digital transformation in planning, operation and maintenance. Similarly, there are now digital models and processes for optimising project planning, development and marketing of property in the world of real estate. A number of start-ups are now working in this still young field, which is being called 'PropTech' (Property Technology) and they are looking for partners and investors from the worlds of industry, technical development and applications.
Ms.Iris Jeglitza-Moshage, Senior Vice President, Messe Frankfurt
Says Ms.Iris Jeglitza-Moshage, Senior Vice President, Messe Frankfurt, 'Bringing together these two building-related sectors is much more than a self-evident next step, in terms of the synergies that exist on the way to the digitally controlled management of buildings. Digital networking and its applications really come into their own, when they cover the entire life cycle of a building – ideally, therefore, from the initial project planning onwards. The efficient use of natural resources, and the protection of our climate that goes along with it, will only be technically possible on a large scale with such an approach; and we want to play our part in driving that forward, too.'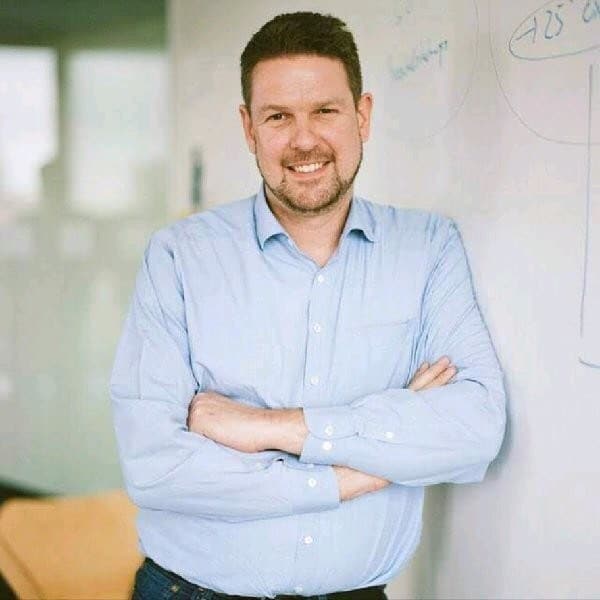 Mr.Wolfgang Moderegger, Initiator & Joint-Founder, Builtworld
Mr.Wolfgang Moderegger, Initiator and Joint-Founder of Builtworld, highlights the business synergies. Opines Mr. Moderegger , 'For the members of our global innovations platform for leading companies in the building and real-estate business, the leading trade fairs for building services technology in Frankfurt are the ideal place in which to make new business contacts. And that is why we have now signed up to an exclusive partnership between our own platform and Messe Frankfurt.'
The first product of this cooperation will be the presence of the Construction Innovation Platform with the 'Buildings and Building Services Technologies' focus group at the upcoming Light + Building in March 2020. Visitors can expect an engaging mix of innovative providers, up-to-the-minute information from experts and lectures and plenty of networking opportunities. Initial plans are concentrating on the 'Tech Alley' – a presentation by well-qualified start-ups, chosen to represent the full range of issues that arise with digital building services engineering. The exhibition, which involves the companies jointly, is accompanied by an Innovations Forum that charts the progress of the on-going digital transformation of the built world with expert lectures and 'pitches' (ten-minute company presentations).
To register for Light+Building 2020, click here.