Molteni&C is re-examining its own history with an eye to the future. The 80!Molteni exhibition, the creation of the company's historical archive and its recently inaugurated Molteni Museum have provided an opportunity for revival, from the origins of modernity. Intriguing traces have emerged from a past that turns out to be contemporary, ripe for a re-think today. Unique pieces that can step straight out of their museum showcases and into our contemporary homes. We bring two of the most admirable designs from the Molteni&C Furniture Heritage Collection.
MHC.2 SINGLE UNITS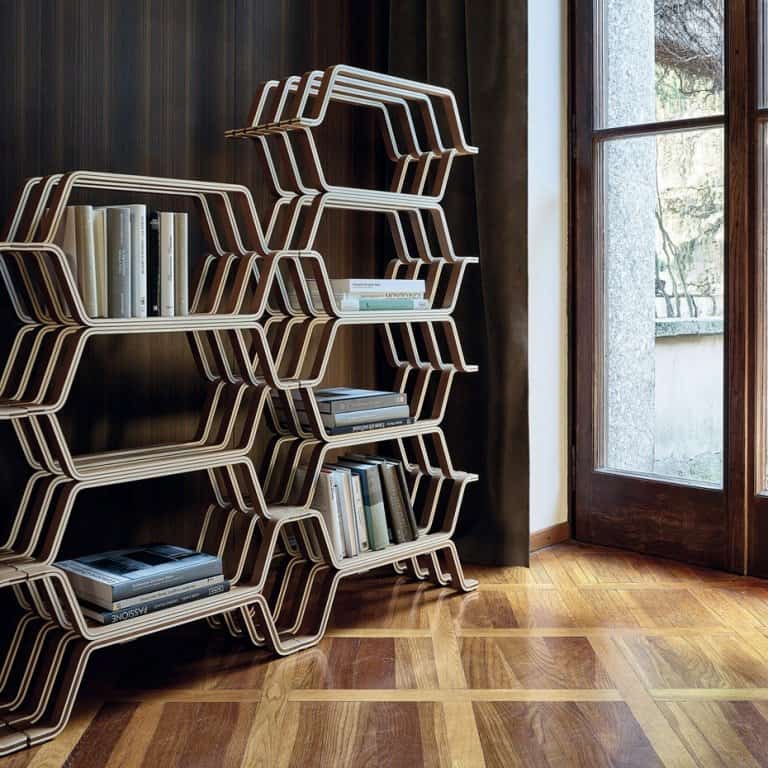 MHC.2 is a re-edition of the bookcase prototype designed in 1959 by Yasuhiko Itoh. Made in curved wood, a complex process for that time period, it won an award at the 3rd edition of the Selettiva competition in Cantù del 1959. This piece is both elegant and refined. After issuing a limited edition run of 100 numbered pieces, this item is now available as a standard, non-numbered piece in curved wood covered in walnut.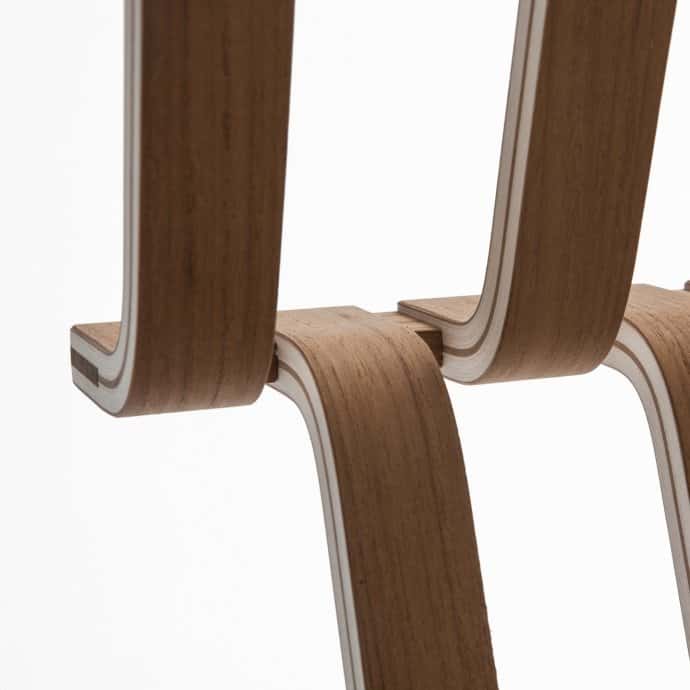 Itoh, born in 1933, studied at Waseda University, and he then spent several months in Molteni's production department working with the Molteni experts.
"The Japanese and Italian cultures are similar in their love towards wood and its artifacts in all shapes and forms"-Yasuhiko Itoh
View Complete Gallery
D.153.1 ARMCHAIRS
Designed in 1953, the D.153.1 armchair is part of the furniture of Gio Ponti's private house in via Dezza in Milan. This re-edition is produced by Molteni&C based on the original drawings from the Ponti archives.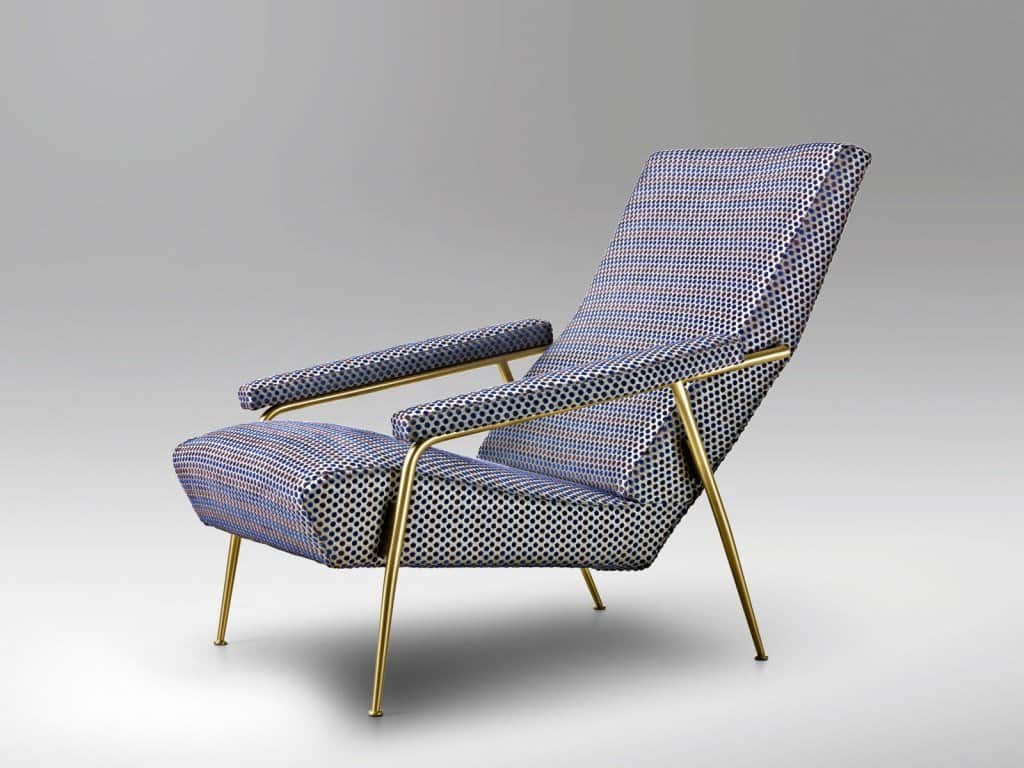 Brass structure, covered in bicolor white-blue leather or "Punteggiato" fabric, was designed by Ponti for Rubelli in 1934. The fabric reinterprets the age-old technique of velvet-weaving, bringing it up to date with contemporary patterns, such as close sequences of staggered disks with various gradations of colour. Exhibited at the Salone del Mobile 2012, the D.153.1 chair enriches the Gio Ponti furnishing collection.
Molteni&C re-launched folding chairs designed by Gio Ponti in 1970 with a new and surprising look.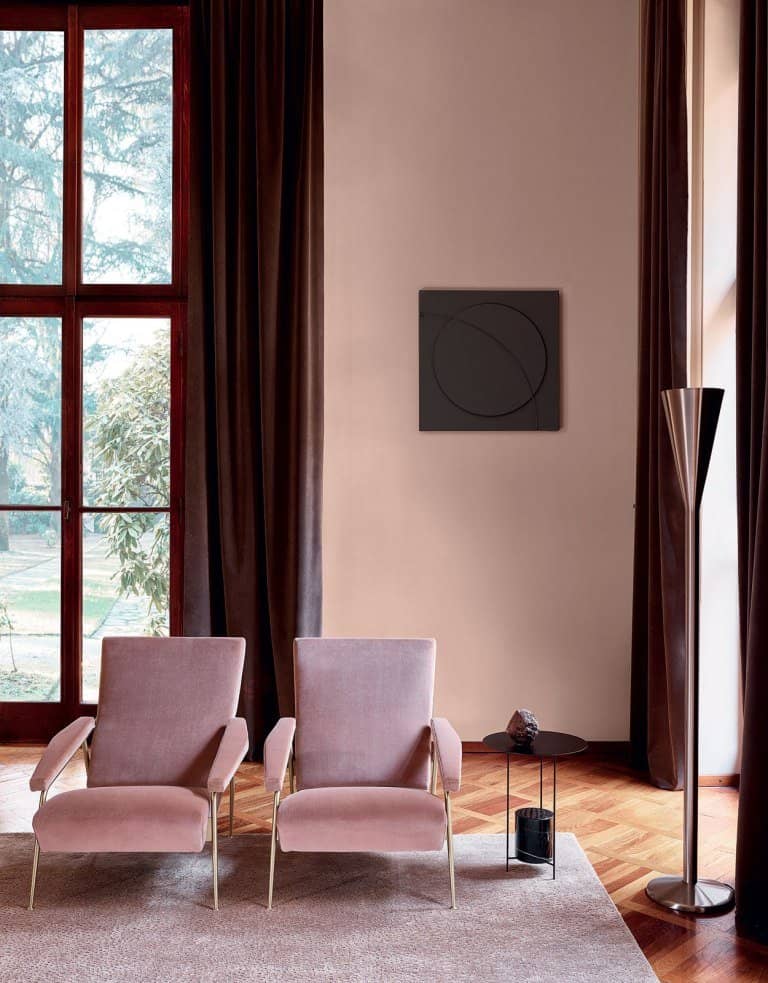 Giovanni "Gio" Ponti, (Milan, November 18, 1891 – Milan, September 16, 1979), is one of the Italian masters of architecture and furniture design.
"To be comfortably seated while crossing your legs, little sitting and much backrest, tilted just like this, are necessary." – Gio Ponti
View Complete Gallery