First some interesting trends in roofing that are gaining popularity:
Energy efficient roofs are becoming more and more popular. These include solar tiles, metal roofs, light-colored shingles, reflective coatings and more.
Organic roofing materials are also on the rise. Green roofs can be as simple as a grass-covered roof or as intricate as a full-on rooftop garden. In addition to being low maintenance they also helps contain the electricity bills.
Designer roofs are trendy and eye-catching with high-quality construction. They offer a wide range of attractive styles, colors, textures and materials while still being functional and durable.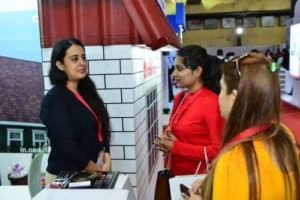 Roofing acts as the primary barrier against natural elements like rain, heat and storm. It is, therefore, the most critical part of any construction process. Quality materials not only help in increasing the life of the roof, but also, reduces noise, assures safety and improve aesthetic appeal of the building.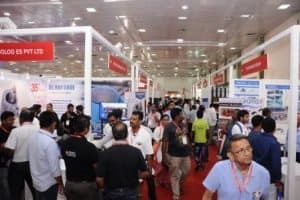 The 19th edition of Roof India 2020 is being organized by Hyve India Pvt Ltd (Formerly known as International Trade and Exhibitions India Pvt. Ltd.) from 23-25 April 2020 at Bangalore International Exhibition Centre (BIEC), Bengaluru, India. Roof India is an important event in Asia for Roofing, Cladding, Pre-Engineered Buildings, Metal Building Systems, Tensile Architecture, Green Roofs/Roof Landscaping, Waterproofing, Insulation, Roofing Machinery, Roof Fastening Systems etc. Roof India is positioned as 'The Most Definitive Expo on Roofing and Allied Products' in which the leading manufacturers will showcase their latest products, advanced materials, solutions and technologies to a focused trade visitors comprising Architects, Real Estate Builders, Town Planners, Contractors, Structural and Civil Engineers, EPC consultants & the end-users.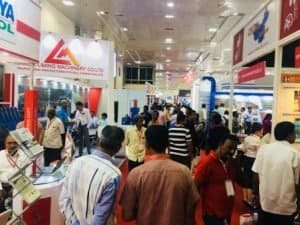 Some of the projected high-points of Roof India 2020 include:
150+ Leading Exhibitors from India & Abroad
Attendance of 5000+ trade visitors,
Comprehensive display of roofing materials & technology along with live domes,
Various New Launches & Special Offers by Exhibitors,
Largest Gathering of Roofing Companies in India.
Also of interest could be Floor India 2020 – a concurrent event to the 19th Edition of Roof India 2020. The event is dedicated to the industrial & commercial flooring solutions along with cleaning and installation technology.
For more information on the exhibitions: Call  +91 9789994131, +91 9899099766