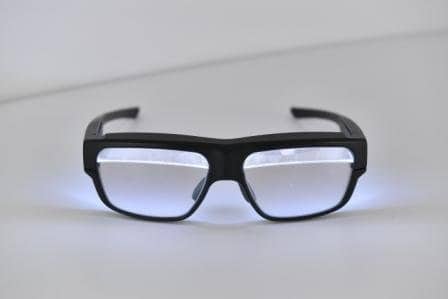 These are times of technology and the pace of innovations in technology have never been faster. Technology is fast entering the way we live, work, eat and sleep. Taking a leaf from smart wearables, lighting major Osram has introduced CHRONOGY Eyewear. These are light treatment glasses that create supplemented lighting which is comparable to the natural light from the sky. CHRONOGY Eyewear was recently showcased at the Hong Kong International Lighting Fair (Autumn) 2019. This is part of the Human Centric Lighting solutions that the company has been actively working on.
The amount, timing and quality of light during day and night has substantial impact on our performance and health. CHRONOGY Eyewear can provide a daytime activation for more focus and alertness. During evening/night times, with a warm and cozy scenario, it provides modulation to calm down the breathing frequency.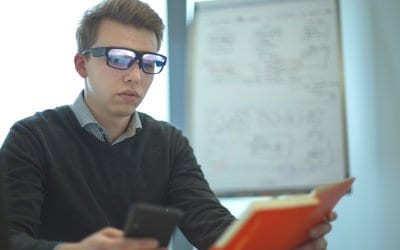 The Boost mode delivers a blueish white light and activates the wake-up centers in the brain. This stimulates better alertness, concentration and shorter reaction times.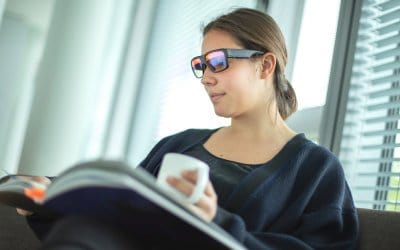 The Relax mode provides a cozy and warm light scenario with a slowly cycling intensity modulation. This visual sign helps adjust breathing rhythm and aids recovery.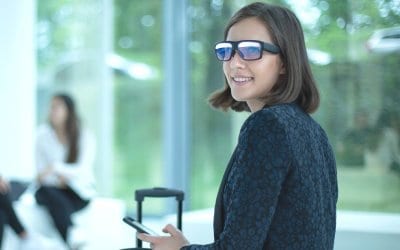 The Jetlag mode speeds up the adaptation to local time. Jetlag symptoms can be reduced according to ones travel schedules, with personalized light treatments, sleep and meal recommendations.
In combination with the MyCHRONOGY app, the product can be programmed to a pre-set to a personalised schedules of light and dark scenes.