As the world is advancing at a swift pace, the need for enhanced security solutions is growing too. This, thus, paves the way for increased demand. There are many reasons for this gradual surge in demand; the foremost being the inclination towards ease of use. While IoT has made lives better connected, much easier, and more secured, a major shift has started to happen. This shift is from traditional to smarter ways of living. Recently, digital locks and digital safes with smart locks have made their place in smart & intelligent modern homes.
Locks and safes don't just bestow the convenience of easy keyless access, but also keep our homes and valuables secure. While the Ozone digital locks can keep a track of the visitors even when you're not around; the safes, on the other hand, have smart mechanisms including alarms & alerts to prevent any form of tampering with the safe. These smart digital locks and safes don't just serve as robust security solutions for homes but are equally smart in securing commercial spaces, retail shops & hotels as well.
Digital Locks – All-Round Security Solution
Ozone digital locks come in different variants that can be installed on doors, furniture, and glass cabinets, thus offering all-around security for homes, offices, and showrooms.
For ease of use and enhanced security, these smart locks come with several avant-garde features like multiple access modes including fingerprint, mobile app, RFID, and user password, along with an emergency key. These locks also come equipped with advanced security features like anti-theft notifications and force break-in alarms that let you be free of worries and safe at the same time.
Digital Safes – Easy to Use yet Tough to Tamper With
The range of robust digital safes by Ozone uses paramount technology to offer you absolute security with smart features. It includes Electronic Motorised Safes & Biometric Safes operated with pin/password or fingerprint & is equipped with anti-theft features, fire-resistant casing & audit trail features. Also, these are extremely easy to use and are perfect for securing valuables at home, offices, retail spaces, and hotels.
Ozone digital safes are perfect for storing important documents, jewellery, cash, and other valuables. These Home & Office Safes help protect your personal possessions while offering you complete peace of mind. These high-quality safes resist high temperatures with extreme ease. In addition, it keeps the interior temperatures safe for important documents, jewellery, and other fragile valuables kept inside.
This comes with an unshakeable brand promise of Ozone, backed with more than 2 decades of technical expertise and craftsmanship. Thus, offering you an all-around security solution with a lifelong assurance of safety and peace of mind.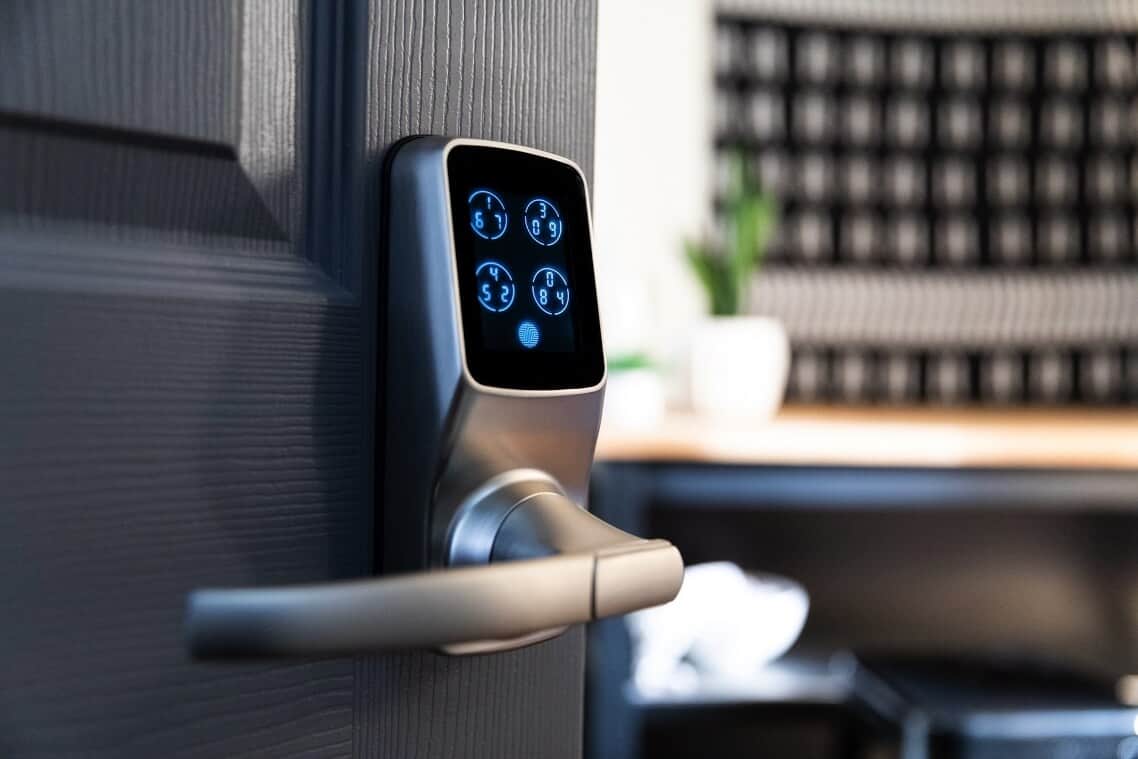 While doors have the potential to make an eye-catching and utilitarian design statement, they also expose the house to various security issues. Therefore, several types of door locks including padlocks, mortise locks, rim locks, deadbolts, electronic locks, etc. are available. Godrej, Europa, Yale, Hettich, etc. are the most popular door lock brands. Regardless of the kind of property you own, commercial or residential, you need door locks to ke