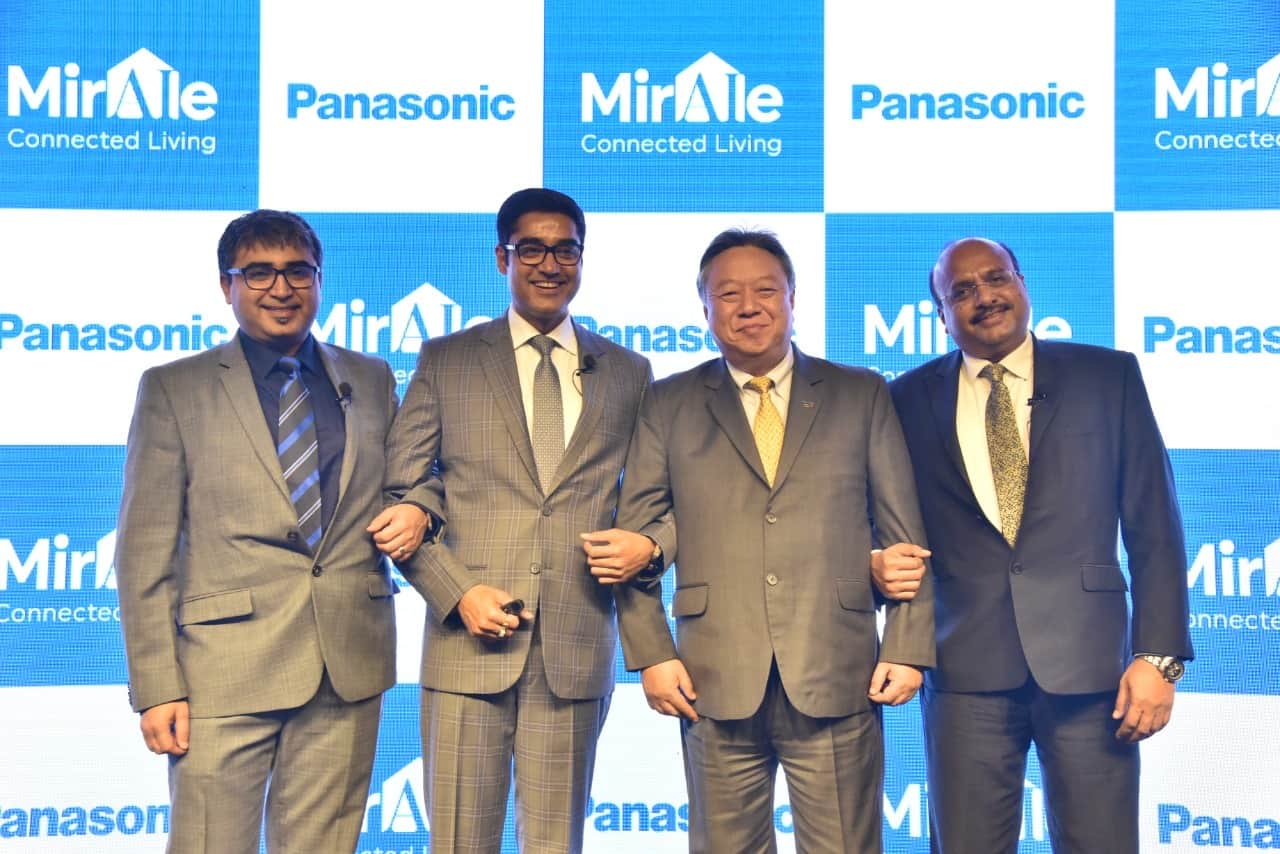 L-R Manish Misra (Chief Innovation Officer at Panasonic India), Manish Sharma, President & CEO Panasonic India, Daizo Ito, Managing Executive Officer and Regional Head ISAMEA, Dinesh Aggarwal, Joint Managing Director, Panasonic Life Solutions

Panasonic, a diversified technology company and a dominant player in Spatial Solutions, has always kept pace with the latest technology trends. It recently launched Miraie – an IoT & AI enabled platform, which marks its debut in Connected Living Solutions. The word Miraie is derived from the words 'Mirai' meaning 'future' and 'ie' meaning 'home' in Japanese.
The idea of developing this platform is to improve the day-to- day lives of people by offering more comfort, convenience and seamless connectivity across all Panasonic devices. This platform will enhance the quality of living spaces basis the requirements, personal tastes of the consumers. This platform was developed after a thorough research to understand the Indian consumer mindset. The results of this research indicated that majority consumers are willing to buy IoT & AI enabled connected products.
This innovative platform has been conceptualized and developed at Panasonic's India Innovation Centre, Bangalore. The initial range of connected products under Miraie – Connected Air Conditioners, Smart Door Bell and Plugs & Switches – was unveiled by Panasonic for Indian market. In Imminent future we may also see a number of additions in this range such as Refrigerator, Washing Machine, Television, fans, geysers, etc. – completing the range for making your home truly futuristic.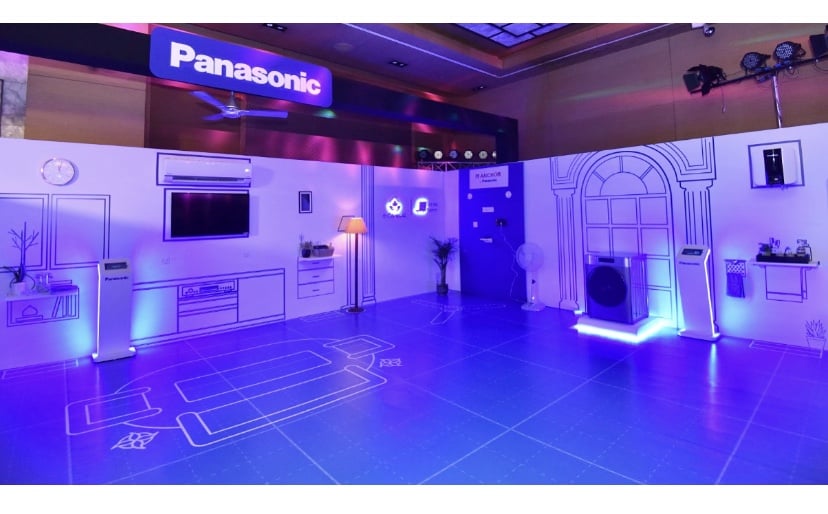 Speaking at the launch, Mr. Manish Sharma, President & CEO, Panasonic India and South East Asia, said, "With the advent of 5G, IoT will be driving the next round of transformation in the digital world and is the future of smart, connected India. Consumers are now looking towards IoT & AI enabled solutions to enhance quality of life through connected ecosystems – as per our research over 75% are looking for specific requirements related to ease of use; safety; monitoring misuse; service reminders; personalize usage pattern. Through the launch of our Miraie platform, we aim to address all of the above and extend connected living in a true sense and further our vision of a better life, a better world."
Talking about the launch, Mr. Dinesh Aggarwal, Joint Managing Director, Panasonic Life Solutions added that, "As a market leader in the electrical wiring devices, we foresee a world in which various electrical and electronic devices will be IoT and AI enabled. We see these devices getting smarter and can largely be controlled via voice command, even by a child or a senior citizen. Keeping in line with our direction to offer products and solutions that deliver Comfort, Convenience and Energy saving; we are proud to launch our latest IoT Smart products – Vetaar (without a wire). This will enable consumers automate their homes without any hassle or expense for re-wiring. These Smart Sockets, Switches and Sensors can communicate with each other and Panasonic devices through Miraie platform."
Miraie recognizes usage patterns and suggests optimal modes extending the best comfort for users. For example, the Connected AC and fan has intelligent and unique features such as the customized sleep mode, it enables enhanced flexibility as it allows users to pre-set temperatures profiles through the night for comfort.
Miraie platform also offers some distinctive features. It not only offers connected living, but also offers in-built intelligent diagnostics that detects any performance issues well in advance, thus enhancing the life span of the products.
Speaking on the occasion, Mr. Manish Misra, Chief Innovation Officer, Panasonic India said, "I am delighted to share that the path-breaking Miraie platform has been developed at the Panasonic India Innovation Centre in Bangalore. We have been working on this concept for over a year and we look forward to roll it out today. Miraie is an intuitive, engaging platform built basis consumer insights on their evolving needs for convenience, comfort and connectivity."
Taking the consumer comfort the next level, this platform leverages Google's Voice Assistant and Amazon's Alexa technology to offer hands-free operations and control devices with voice commands.
The Miraie App also offers e-warranty wherein all warranty services and annual maintenance contracts are stored digitally for all products and consumers gets notified if there is change in any status. It also supports consumers to get any spare part of electronic devices replaced with an online request via the app.