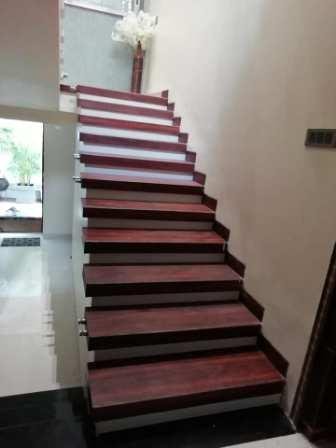 Alstone Industries is the leading manufacturer and exporter of interior building products. It encompasses different areas of interest inclusive of panel & panel products, chemicals products, and exterior facade products. One of their products is the Alstone silicone sealant that provides strong binding.
About the Product
Alstone offers India's 1st WPC (Wood Polymer Composite) – FloorXTRA, a flooring made from 100% virgin vinyl. The solution is 100% green & sustainable. The product is produced from the homogenous mixing of Poly Vinyl Chloride and rice husk. The top layer and abrasion coating is sourced from Europe.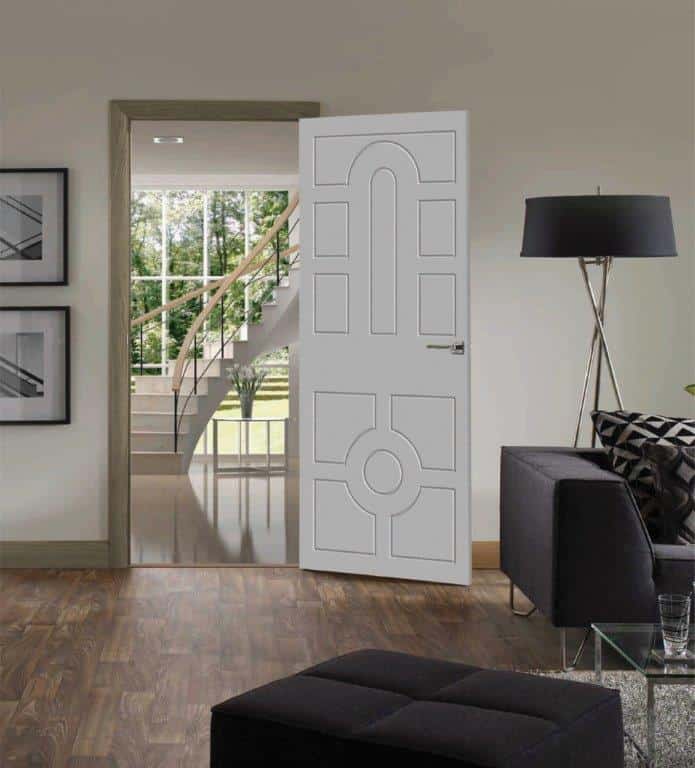 Alstone routed WPC doors are waterproof and soundproof carved doors have a carving of Wood Plastic Composite at an excellent price. The carvings are done by CNC routing machines which are high-quality equipment with a high level of precision and symmetry. These doors are suitable for installation on the main entrance, drawing rooms, bedrooms, etc. Features 1. 100% termite proof 2. Fire retardant 3. Made up of calibrated ply boards 4
| | |
| --- | --- |
| Catalogue: | |
Product Description
Alstone design hardwood floorings are better than Wood polymer composite(WPC) and are available at an affordable price. The Unique technology is resistant to surface scratches, also leaving no room for dust to accumulate, thereby providing hygienic and easy-to-maintain surfaces. Also looks natural because of resistant to dents, scratches, stains and any damage. FlooXTRA is extra tough than other floorings available on the market and easy to install. This kind of flooring can make a huge difference in the look of your home and office. Alstone wooden floors are made up of vinyl composite, which is trending in the market these days.
The Unlined Locking Mechanism in FlooXTRA has been developed especially for use in tropical countries like India and is easy to install. FlooXTRA is 100% water and termite-proof. It comes with a Unique Alum Coating Protection technology that shields it against wear & tear. Additionally, FlooXTRA can resist common household accidents like cigarette burns and scratches – something which is usually absent in real wood flooring.
Features of Wood floorings:
100% Water Proof. So used in the bathroom for a lifetime
100% Termite Proof
High Density
Uniform Pattern Of Knot And Grain
Resistant To House Hold Accidents
Eco-friendly because does not emit formaldehyde as it is made up of virgin vinyl
Seamless layout
Very easy to remove and change
It is a fire retardant
It is 100% safe from any wood-destroying organisms
High density and high load-bearing strength wood floorings available at the best price
It does not bend or crack in high footfall regions like a mall
Pet-proof and kid-proof
Suitable for humid environments
No acclimation needed
Hardwood flooring is replaceable at any time.
Dimensions:
Length: 1210 mm
Width : 150 mm
Thickness: 8 mm
m² in Pack: 1.089 m²
Call us now to know the design wood floorings price that is better than wood polymer composite(WPC).
Contact Details
M: +91-9967632127
Email: support@buildingandinteriors.com
Brand Info
Alstone
Alstone Industries is a company headquartered in New Delhi, India. The operations of the company started in 2004. Also, Alstone manufactures the best WPC and Aluminium Composite Panels (ACP). In addition, they offered their own manufactured silicones and sealants in a market that was primarily import-driven.
Interestingly, ACP finds wide uses across many applications. These applications include the cladding, facade in both interior and exterior environments.
Likewise, it introduced Wood Plastic Composite (WPC) boards. Subsequently, Alstone has also ventured into WPC doors, door frames, and windows.
Above all, the products are manufactured at the company's 3 manufacturing plants in India. As a result, today the company offers a wide range of solutions for the building materials industry.
Alstone India
In India, Alstone is the most trusted and preferred 18-year-old brand. In the last 18 years, it has delivered approximately 40 million square feet of ACP. 14 own sales offices and 300 dealers across the country form a strong and careful network.
Imagine a structure with the most stunning outside paneling, one that defies convention and reveals new ideas that you won't find in any other structure. Alstone remains a brand known for its brilliance, attention to detail, precision, and prudence.
The Product range
Further, the company's product range includes:
Alstone Aluminum Composite Panels (ACP)
Alstone WPC Sheets
PVC sheets (as a substitute to laminates)
WPC doors and window frames, flooring (as a substitute to laminate flooring), and Jaalis
PVC Laminate
Silicones sealants
Adhesives
The USP
Most importantly, eco-friendly alternatives are the USP of the company. As a consequence, these products remain pitched against the traditional solutions in the market. For example, its products like WPC boards are an alternative to commercial/blockboard and plyboard.
In addition, the WPC doors are a replacement for doors made of wood and wood derivatives. As a result, the products remain typically suited to tropical climates as they are water-proof.
Alstone Industries Website: www.alstoneindia.in
Alstone Industries Customer Care Number: +91 11 4123 2400