Deceuninck Legend Art System | Door Profile & System
Deceuninck is one of the world's top three PVC Window and Door profile manufacturers, specializing in compound technology, design, development, extrusion, finishing, and recycling for the building sector. The brand provides exceptional quality and product assurance to all of its customers. One such product is the Legend Art system that comes in casement and shift & slide movements.
About the Product
Homeowners prefer durable, sustainable, and stylish doors for their modern homes. The Legend Art door profile and system by Deceuninck defines art, creativity and uplifts the aesthetics of your home with its elegant designs and detailing.
Doors and windows not only work as separators between the outside world and the indoors but also perform other major roles such as insulators, protectors, and energy-optimizers. A solid door and window system makes living cost and energy efficient. Also, it offers the flexibility of performance and style. Deceuninck caters to all such requirements with its Legend system. Deceuninck Legend Casement and Slide systems use best-in-class technology an
Product Description
Doors are your gateway to the outside world and should protect, insulate, and secure your home at the same time. A good-quality door system offers great performance and elegant style to make urban living efficient. Deceuninck understands these requirements and continuously rethinks and redesigns its products to bring something new. The Legend Art door profile and system by Deceuninck is one such product that is synonymous with artistry and quality.
Legend Art Door Profile and System
The Legend Art Door profile and system by Deceuninck adds value and comfort to living spaces. The system comes in a modern design, elegant finishing, and many colour alternatives. This door system is all you need if you are looking for aesthetics that are in perfect sync with your home architecture and décor. The Legend Art door profile and system is an eco-friendly product, with its thermal and acoustic insulation and static power feature.
Features
The features of the Legend Art Door profile and system are:
Superior Insulation: The heat transmission coefficient (Uf) of the Legend Art System, which has excellent thermal insulation with its 5-chamber design and 70 mm width, is determined as 1.1 – 1.5 W / m2 K. Thanks to its elegant thin ear design, it allows the use of thick glass, offering a performance of less than 0.9 W / m2 K in window thermal insulation.
Static power:

The Legend Art System provides compliance with every detail of its product range. Even in regions where the wind is high, the most suitable solutions can be easily reached with static center and façade profiles.

Acoustic Performance:

The Legend Art System, the existing insulation properties of PVC, and the multi-compartment structure of the Legend Art System transform even areas that require maximum acoustic insulation into a perfect living space.
Technical Specifications
Profile Width: 70mm

Number of Chambers: 5

Number of Gaskets: 2/3 (Middle Gasketed)

Gasket: TPE Grey / Black

Glass Thickness: 6mm, 8mm, 10mm, 24mm, 30mm, 36mm, 44mm and 58mm

Standard: TS EN 12608-1

Thermal Conductivity Coefficient: 1.1- 1.5w / m2K
Deceuninck door and window profiles not just contribute towards a healthy environment but also come with top-notch features like longevity, low maintenance, 100% recyclability, and easy reprocessing. Deceuninck aims for a more liveable and sustainable world. For this, it has started using 100% recycled TPE gaskets since 2000. The brand does not use lead or any other heavy metals in producing its window or door profiles, instead relies on environment-friendly calcium-zinc stabilizers.
Visit Deceuninck stall, booth No. DE1 at the ZAK Doors & Windows Exhibition to be held in Pragati Maidan, New Delhi from 1-2-3 December 2022. Witness the masterpiece!
Contact details
To know more about Deceuninck, contact the details mentioned below: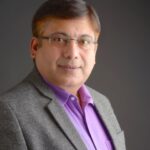 Mr. Dev Chandwani
Business Development Director
Deceuninck Profiles India Pvt. Ltd.
Contact Number: +918754864440
Brand Info
Deceuninck Profiles
Deceuninck was founded in 1937 in Belgium. Deceuninck is one of the top three UPVC Window and Door profile manufacturing brands in India and the world. Moreover, the brand specializes in compound technology, design, development, extrusion, finishing, and recycling for the building sector.
Furthermore, Deceuninck's team of skilled professionals generates unique products offered to more than 4000 clients by continuously producing novel products through a strong R&D discipline. Also, it is a global company with 35 affiliates and over 3500 workers operating in 91 countries.
The high-performing and best-in-class windows and doors of Deceuninck Profiles have made a mark in the retail segment. Deceuninck completed 85 years of sustained growth in the industry. With its 14 production and 22 warehouse facilities in five geographical locations: Western Europe, Central Europe, Eastern Europe, North America, and Turkey, Deceuninck garnered € 670 million in 2016. India and Thailand are two gateways to Asia for the Deceuninck group and its growing strength in these markets too.
In India, Deceuninck is one of the fastest-growing UPVC profile companies, with more than 60 authorized and certified channel partners. The brand also has 2 warehouses, in Thiruvallur (Tamil Nadu) and Gurgaon (Haryana), with a stocking capacity of up to 1000 tonnes of profiles and custom hardware in addition to special reinforcements for high-performance doors.
The UPVC windows & doors profile brand is an internationally integrated firm. Also, the brand remains a publicly-traded firm that uses its sustainable business strategy to engage in industrial operations in order to make "a world more habitable."
UPVC Windows Systems
UPVC Door Systems
Deceuninck UPVC Sliding Systems
Legend sliding
Lift and Slide/ Hebe Schiebe Sliding 76
Bella sliding
Vela Sliding
Storbox Blinds
Shutters by Deceuninck
Insect Screen
Deceuninck follows a sustainable business model and follows the 'Innovation-Ecology-Design' principle to build "a more livable world". The brand creates products that are 100 percent recyclable and lead-free. Also, the brand advances in the industry with its goods developed for the environment and human health. Thus, the brand contributes significantly toward a better future.
The key USPs of Deceuninck products are maximum level of energy efficiency, sound insulation, an increased number of chambers, and superior TPE gasket seals. Deceuninck's tropical mix profiles are resistant to severe climatic conditions, as per EN 12608 (Izmir, Turkey).
Furthermore, Deceuninck India has a large selection of UPVC windows and doors that complement your home's style and value. Also, a long-lasting, low-maintenance window and door system with no discoloration delivers a stylish and beautiful appearance that will last for years. Moreover, the maintenance of UPVC doors and windows is simple and painless.
The brand has been producing ecologically responsible items since 2004, using 100 percent recyclable TPE gaskets and never using lead or other heavy metals in its products. Moreover, Deceuninck creates profiles with environmentally friendly calcium–zinc stabilizers. Thus, the brand aims to leave a sustainable planet for future generations.
Website: https://deceuninck.in/
Contact: +918754864440
Email ID: info@deceuninck.in