Orient is one of the largest Indian manufacturers and exporters of the fan. It makes a diverse variety of electrical appliances and accessories suited to the needs of the Indian market. Its products use state-of-the-art technology and unique design. The Orient i Series fans are smart fans with made with lat4est ECM technology.
About the Product:
The Orient i-series fans are ideal for homes and offices. They also save up to 50% electricity, work on low voltage, come with inverter technology, and have an aerodynamic elegant design.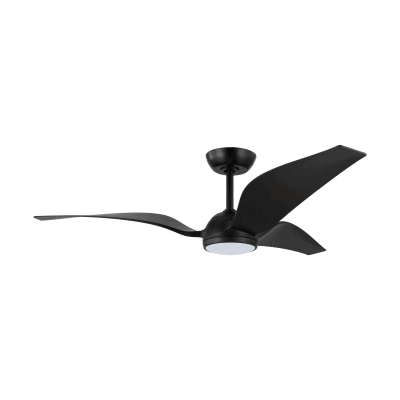 Eglo is working intensively on the subject of Smart Lighting and bring light and lighting into a digitally networked and easily controllable form. Eglo will continue to carry contemporary lighting solutions for all areas of life from the Austrian Tyrol into the entire world. Besides this, they have also ventured into other electrical equipment such as fans and cooling systems.About the Product:Eglo picks up the latest trends and technology but also continues proven styles. The Eglo Mosteiros ceiling fan ensures great and continuous air flow in your room.[vvsmustread]
Product Description
Orient i-Series Fans Specifications
The Orient i-series fans are smart inverter fans. The inverter technology increases the longevity of the BLDC motors and reduces the motor noise. As a result, the cost, it enhances the electricity and operation efficiencies
The Electronically Communicated Motor Technology powers the motor.
Orient fan comes with BEE 5 Star rating.
The Orient i-series fans can work of low voltage (140-270V)
Very Silent Operation feature of the fan makes it noiseless.
Fan scheduling feature- On/Off and 5 Step regulation.
Built-in timer- 2,4,6,8 hours. Therefore, you don't have to worry about forgetting to turn off the electrical appliance.
The reverse rotation feature can be operated from the app.
Comes with an aerodynamic design. As a result, we get15% higher air delivery.
The fan is decorated with a metalized aesthetic ring. Therefore, it is a perfectly elegant and beautiful product.
Turbo Mode offers maximum fan speed.
Breeze Mode automatically changes the speed for natural breezy air.
Sleep Mode allows uninterrupted, comfortable sleep with auto-adjustable fan speed.
Two-Versions
Comes in two IoT versions- (Orient Smart App and Voice Control)
Orient i Series comes in two design versions- i-float and i-floral.
Brand Info
Orient
Video