Pergo wood laminate – Siberian Oak | Floor tile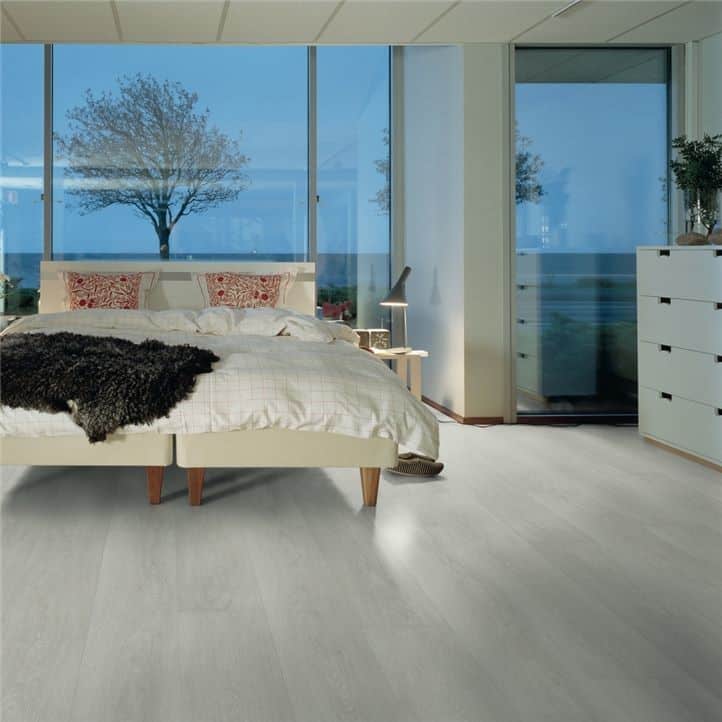 Pergo invented laminate flooring more than three decades ago. Today the brand is synonymous with beautiful, practical flooring – a tradition rooted in "The Story of Laminate". This story began with an idea about creating beautiful floors durable enough to handle the real challenges of everyday life and still look great after years of use. To be even more practical, they also made them extremely easy to install and maintain.
About the Product:
An elegant romantic look, free from knots and cracks, and soft pastel design. The Siberian Oak laminate comes with AquaSafe for superior water resistance. Original Excellence for superior durability and all-around domestic use with PerfectFold™ 3.0-click system for fast and easy installation.
Product Description
The wooden floor laminate is strong, durable, and efficient. Not only does the wood laminate protect against wear and tear, but it also gives the glossy, shiny effect that your luxury home requires.
Features:
Lifetime
Class 33 – Fit for intensive domestic use
Click installation
Compatible with floor heating
Water-resistant
Ecolabel
Dimensions of the wood laminate include:
Length- 2050 mm
Width- 240 mm
Thickness- 9.5 mm
m²/pack- 2.952
Technical Data:
Usage class- Class 33
Installation method- Click
Color- Light grey
Surface Protection – TitanX
Garantie- 33
Water-resistant technology- Aquasafe
Wood species- Oak
Type of grooves- Genuine bevel
Pattern- 1 Strip
Gloss level- Matt
Click system- PerfectFold 3.0
Warranty- Lifetime
Model No- L0234-03568
Click here to see the complete range of the wood laminate.
Contact Details:
M: +91-9967632127
Email: support@buildingandinteriors.com
Brand Info

PERGO