The market for angle valves is led globally by SCHELL. All SCHELL angle valves are premium, long-lasting fittings that aid in water conservation because they are made with materials safe for drinking water. The extraordinary angle valves from SCHELL also come with a number of features that cater to particular needs, such as functions for anti-scald protection. Angle valve with regulating function COMFORT with filter is one such product.
About the Product
Filter-equipped SCHELL angle valves aid in protecting fittings from dust and lime buildup in the water. These angle valves are especially beneficial for electronic fittings and appliances, such as electronic sensor taps, washing machines, dishwashers, water heaters, etc.
[vvsmustread]
Product Description
The regulating angle valve and filter combo is perfect. It consistently shields premium fittings from minute water-borne dirt particles. The brass angle valve with filter has now been optimized regarding mesh size, ease of movement as well as design. Moreover, the brass spindle is protected from lime-rich water by the grease chamber and double O-ring seal. As a result, SCHELL aids in providing fittings with extended service life, little maintenance, and smooth operation. Simply remove the removable filter when cleaning is required, wash it under running water to remove the filtered impurities, and then reinstall it. It is really easy to use and maintain. The SCHELL COMFORT regulating angle valve combines form as well as function with sustainability.
In addition to improving the health and lifespan of your appliances, it also makes handling them more practical. Therefore, the SCHELL COMFORT regulating angle valve with filter is a fantastic alternative to take into consideration if you're trying to enhance your plumbing system and protect your high-end appliances and fittings.
SCHELL brass angle valve with filter – Product description
1. Filter (mesh gauge) size: 250 μm
2. SCHELL COMFORT handle
3. Optionally with a self-sealing connecting thread (ASAG easy), locking ring fitting, or thread beading
4. Long push rod
5. Push rosette Ø 54 mm
6. Optionally with high tension SCHELL brass compression screw connection with length compensation
7. Also, offers more convenient handling
Technical specifications
1. Material: Brass, in order to conform to Drinking Water Regulation
2. Brass angle valve surface finish: Chrome
3. Noise class: I
4. Flow rate class: A
5. Connection: DN 15 G 1/2 AG with ASAG easy
6. Outlet: DN 10 G 3/8 AG
7. Certificates: P-IX 198/IA, ACS
8. Article number: 05 428 06 99
So, call us now to buy brass angle valve with filter with regulating function for domestic or commercial use to protect your high-quality fittings, e.g. electronically controlled appliances and fittings!
Contact Details
M: +91-9967632127
Email: support@buildingandinteriors.com
Brand Info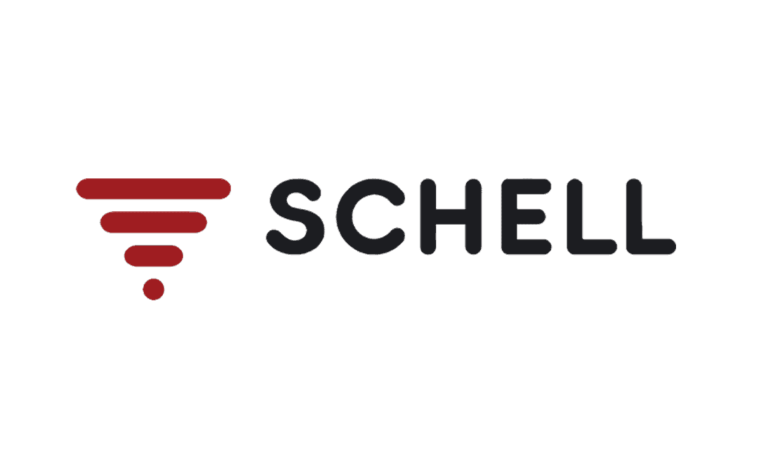 SCHELL
For more than 80 years, the SCHELL bathroom fittings brand has been the first option in the industry. Whether it's for hand washbasins, showers, WCs, or urinals, we've got you covered. Whether or not angle valves are regulated. SCHELL fittings belong in all situations where sturdy, hygienic, and resource-efficient solutions remain required, whether it's for connecting heating, gas, or home equipment like a washing machine. Particularly in sanitary rooms that remain used by a large number of people, such as public, semi-public, and commercial sanitary rooms.
SCHELL, one of the initial points of contact for high-quality fittings for building technology, is also based here. The uncompromising quality, innovative goods, and, in particular, the strive for excellent and sustainable solutions is what our Olpe family firm is known for among fitters, dealers, planners, architects, and builders.
When you choose SCHELL, you are choosing high-quality "Made in Germany" items. And they all come from the same place. Starting with an idea and ending with a finished result. Technically inventive, creatively demanding, and produced by 450 highly motivated employees in two state-of-the-art facilities in Olpe.
Schell Products
Are you looking for a sanitary drinking water system? We have the system you need, whether you have one or 300 fittings.
Washbasin
SCHELL's wide product range leaves no wishes, regardless of which criteria remain imposed on washbasin fittings or wall-mounted draw-off fittings in public sanitary rooms.
Showers remain frequently used in public, semi-public, and commercial sanitary facilities. Also, it doesn't matter if you're in a new or renovated building.
Water closet
WC flushing systems are becoming more common in public, semi-public, and business restrooms.
Both concealed and exposed mounting options are available. Whether it's contactless or manually operated.
As a complete system provider, we naturally supply mounting technology for all applications.
Appliance connection connections from SCHELL remain no longer required for safe water handling in the bathroom, kitchen, cellar, garage, or garden.
The brand Schell invented the angle valve. Also, fitters have relied on the expertise of Europe's market leader in angle valve technology for many decades.
SCHELL brand offers a wide range of heating bathroom fittings, including appliance isolating valves, filling and drain connections, and radiator fittings.