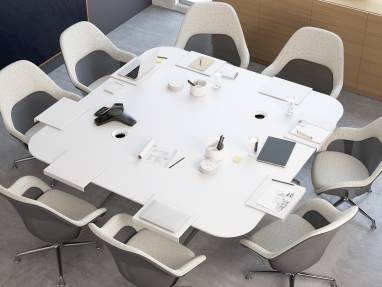 Crafted with equal parts intelligent design and beauty for collaborative and social settings, the coalesse SW_1 Table line from Steelcase offers conference, low conference and occasional tables for quick gatherings or long engagements. Each style seamlessly integrates technology for a practical, elegant, and functional workspace in a variety of shapes and finishes.
Three inches lower than conventional seating and tables, the SW_1 collaborative height offering is a conference/lounge hybrid that elevates collaboration and creates a more intimate and comfortable environment.
Product Description
Low collaborative conference table 26"H. Round, square, rectangular and elliptical tables for 4 to 8-person available.
Conference and work table 28.5"H. Round, square, rectangular and elliptical tables 4 to 16-person available.
Pull-out tablet. Bring your work to you. Available as an option on select 26″ high tables only.
Table glides adjust 3/4″ for leveling on uneven floors. Aluminum glides include non-marring plastic inserts.
Technology Integration
PowerPod. Convenient tabletop access to six power outlets, disguised when not in use by an accessory tray.
Wire management. Grommet with wire manager allows wires to be accessed at the tabletop while routing them down the outside of the leg to the floor.
Materiality
Brand Info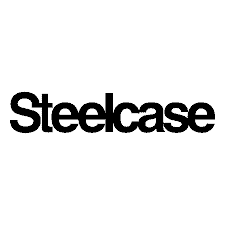 SteelCase