India's first 5-star-rated water purifier in terms of water savings with a 60% recovery rate, the highest in the industry. Provides 100% reverse osmosis-purified, baby-safe water, using an 8-stage purification process.
Water heater and purification specialist – A. O. Smith, has launched the ProPlanet series of RO-based water purifiers in the Indian market. The series is being positioned as India's first 5-star-rated water purifiers in terms of water savings. The ProPlanet water purifiers use an 8-stage purification process and work on Silver Charged Membrane Technology (SCMT) that provides 100% RO-purified water, safe even for babies. The range enhances the aesthetics of modern modular kitchen designs and also saves two times more water than an ordinary RO water purifier with its innovative Advance Recovery Technology™, adding to its environmental appeal.
Mr.Parag Kulkarni, Managing Director, A. O. Smith India commented on the launch, 'A. O. Smith has been gaining the trust of consumers ever since we entered the water purifier category. A. O. Smith has always been a premium brand with style, quality and technology being its hallmarks. Today's consumers have a greater inclination for advanced purification technologies when it comes to drinking water and this has resulted in increased demand for such water purifiers in the country. We have always believed in introducing products that are energy efficient, environmentally friendly and sustainable. The ProPlanet series, which has raised the bar in its segment yet again, is designed for the discerning consumers who are both environmentally-conscious, as well as health-conscious. This water purifier helps save water and promotes a greener environment.'
Innovation is a key focus at A. O. Smith and this reflects in the range of benefits it offers in the ProPlanet series, which is packed with a distinct combination of technologies and cutting-edge features. A. O. Smith's unique RO and SCMT offers a more superior purification technology than UV (Ultra Violet), UF (Ultra Filtration), and MF (Micro Filtration) as it not only removes bacteria, virus, and cysts, but also colloids, particulates and endotoxins. The water purifier also ensures that water retains natural taste with essential minerals using Alkaline Min-Tech and also saves water with a 60% recovery rate, the highest in the industry, through its Advanced Recovery Technology (ART MAX). It ensures all-time fresh water with in-tank UV purification. The series also comes with a smart intelli-display panel and has a ProHealth indicator, Green Leaf indicator and Go Green Indicator that show the consumption of baby-safe water and the extent of water saved after completion of each cycle. The product comes with a 1-year comprehensive warranty that includes RO membrane and filters. A.O.Smith is a prominent player in water heater – both instant water heater & storage water heater, and water purification market. The company also has innovative solutions in other heating solutions like heat pumps.
Added Mr.Kulkarni, 'A. O. Smith India is one of the country's major players in the water purification segment, with double-digit growth in the reverse osmosis category. This inspires us to innovate and offer solutions for not just the problems of today but also tomorrow. The A. O. Smith ProPlanet water purifier is now available in more than 50 cities across India, and the customer response from Tier II and Tier III markets are as positive as we received from the metros. This product stands as a testimony to our commitment towards understanding the customers' needs. We are confident that we will continue to set benchmarks in the industry with our innovative products and efficient service delivery, redefining the categories we are present in.'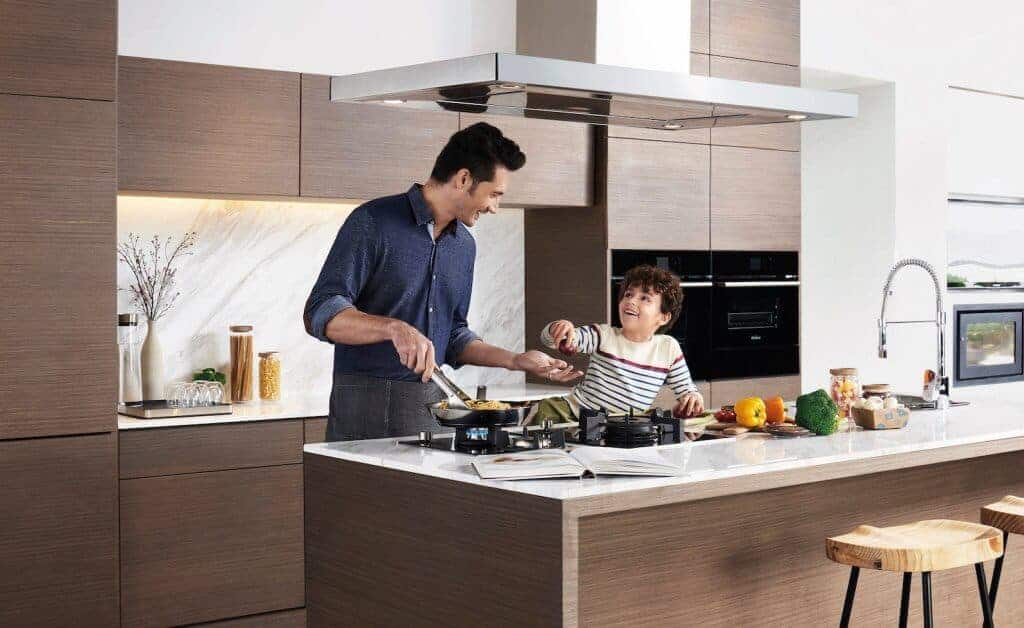 Kitchen appliances transform the modular kitchen and by extension the entire house into a fancier,…