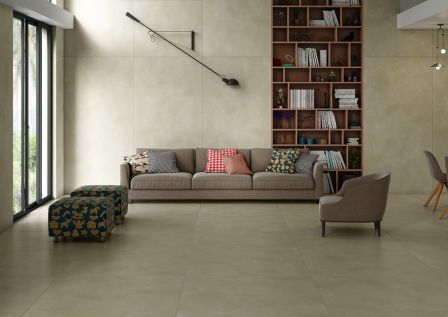 With vibrant colours and designs that draw inspiration from nature, RAK Ceramics offers it's  Maximus Floor & Wall Collection. Suited for use in both home and office spaces, the range, appreciated by Architects and Interior Designers, finds it's way into study rooms, living rooms, bedrooms, hallways and board rooms.
With Maximus floor & wall collection, the design possibilities are endless – be it a living room floor with zero grout lines, or a kitchen made from a single piece porcelain. Available in thickness of 9 mm  and two large format sizes – 120cm x 240cm & 120cm x 120cm, the Maximus Megaslab collection equips the Architects and Interior Designers to play with creativity in their projects.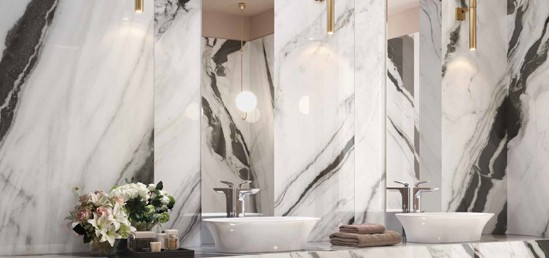 Panda Marble Maximus Megaslabs are ideally suited in home applications – these glossy white & grey tiles are smooth & well fitted for both counter tops & walls. Another range under Megaslab, the Armani Maximus has wide range of applications. Curated in colors ranging over dark grey, light grey and brown, with twirls that appear natural, Armani Megaslab bring elegance to homes and working areas.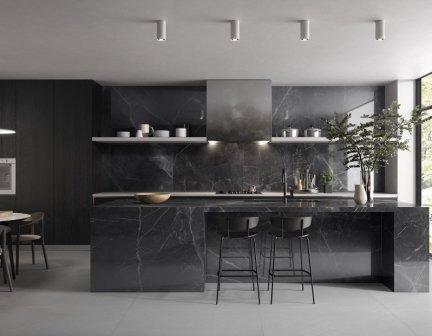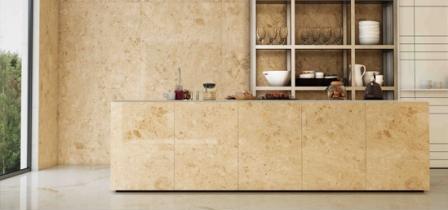 RAK Ceramics also offers solutions in the counter-top surfaces. RAK Ceramics' Countertop Megaslabs  can be used for kitchen tops, vanity tops and stairs. Made from a single piece of porcelain these can create a stunning visual and  seamless experience .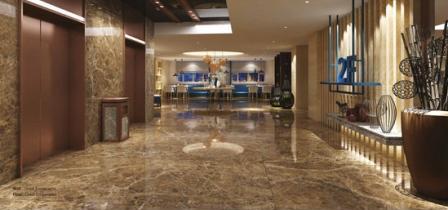 The range under Great Emperador Megaslab are available in thickness of 9.00 mm. For each slab, there are multiple random faces with different graphic designs of the same genre – providing elaborate design possibilities with Maximus Megaslab.
To see more solutions from RAK Ceramics, click here.