Scavolini, the famous kitchen maker is working relentlessly to design solutions that add versatility to your kitchen. One such solution is its range of convertible furniture for small spaces.
Creativity has been at the centre of all its creations and endeavours to get you the right furnishing solutions which are always in sync with your specific needs.
Some of the innovative ideas from the house of Scavolini which are aesthetically designed without compromising the functionality include extensible tables, extra surfaces which can hide away in a drawer and concealed systems etc.
Exploring Multi-Directional Movement For Optimum Space Utilization
Scavolini has been working on ways for optimum utilization of a given space; and exploiting it fully, when you require it.
A sliding top is one such solution that makes your kitchen more dynamic as per your needs.
In case of the Linear and Linear Simple (RH) models, with a simple linear horizontal movement, the island stretches out into a generously sized table, sliding in the most appropriate direction depending on the position of the kitchen.
Otherwise, for less conventional customers, or for non-linear corners, Diagonal and Diagonal Simple (LH) is a unique solution with an oblique movement, opening up space for a table to enjoy a meal in company.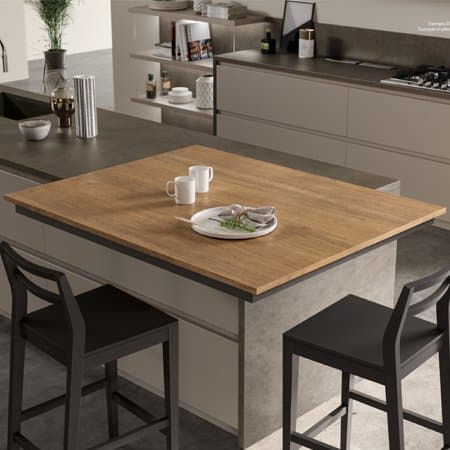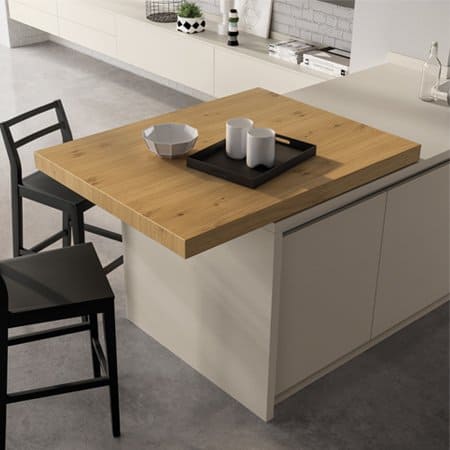 Expanding The Available Surface Area Based On Your Requirement
With a solution like Hold Up you can extend a table or an island, expanding the available surface area depending on your requirements: a romantic dinner, or a lunch with special guests.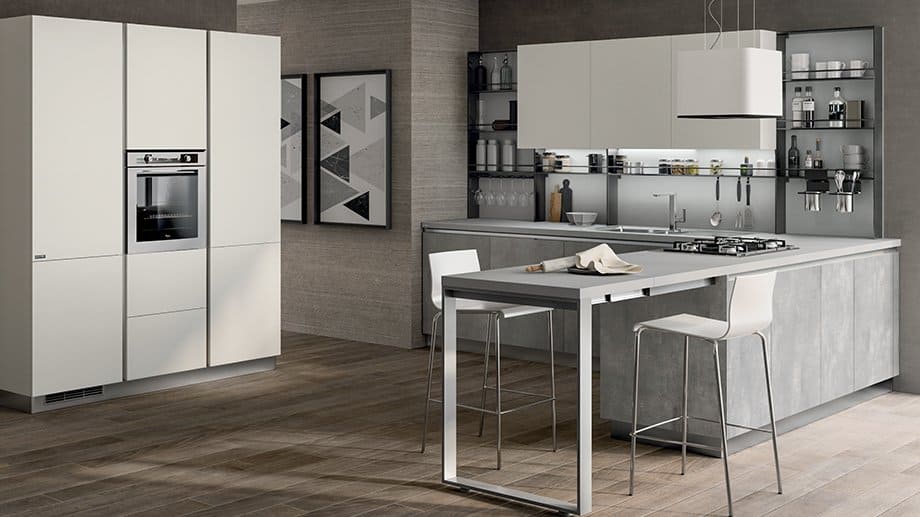 Designing Concealed Solutions For That Neat Look
For people who have space constraint, Scavolini has come up with a unique convertible furniture solution: Friendly.
Friendly is an extensible table with a double leg that ensures stability and a capacity of more than 100 kg. It disappears completely inside a drawer when you are not using it.
Pixo is another such solution that uses the same principle. It is fitted with an aluminium mechanism and doesn't rest on floor. You can open it to keep your shopping stuff, have breakfast or any other work that you can possibly think of.
Assistant is a solution that again helps in making your kitchen dynamic. It has a pull-out top which is equipped with a bin underneath and a side pull-out knife rack. This is a quick to use system, where everything is within your easy reach and it can be hidden away quickly behind the door, after use.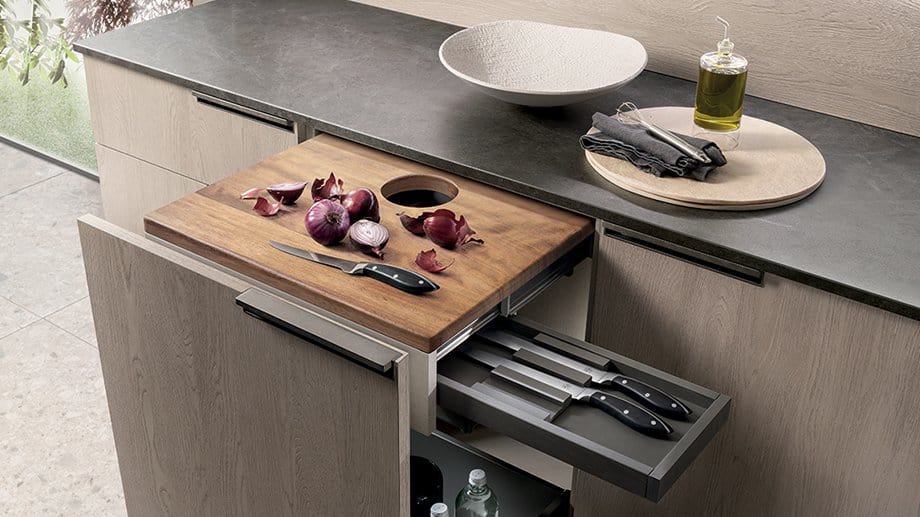 Click here to know more on kitchen solutions for compact spaces!