Designers, project owners and installation specialists throughout the world are constantly searching for innovative, competitive, attractive, durable and efficient products and solutions for new-build and renovation projects. Serge Ferrari bioclimatic facades  are a source of inspiration for all Frontside solutions : offices, mixed-use buildings, shopping malls, residential projects, public buildings, hospitals, schools, car parks, etc. Frontside micro-perforated composite membranes can be used along with other materials, or alone as the main cladding.
The Serge Ferrari Bioclimatic facades offer unique advantages:
Aesthetics: 3D volumes, curves, lighting effects and backlit animations, personalized printed graphics
Durability and resistance to all weather conditions and UV
Lighter than other materials
Thermal comfort and energy savings, contributing to environmental construction certification approaches, such as Breeam, Leed and HQE
Preservation of outside views, while limiting dazzle
Easy to install for new-build and renovation projects.
The facade materials can be recycled, and will have a low ecological footprint, while optimizing thermal and visual comfort and saving energy.
Frontside Range Of Products
Frontside View 381
Frontside View 381 is a mesh for textile facades to preserve outward visibility. In new-build and renovation projects, it reduces heat inside the building.
Advantages
Thermal protection: Blocks up to 81% of the sun's heat.
Durable resistance:  Resistant to the effects of weather (wind, hail, UV)
Visual comfort
Unlimited Creativity : 17 colour options, graphic personalization, flexibility of materials to animate facades & play on highlights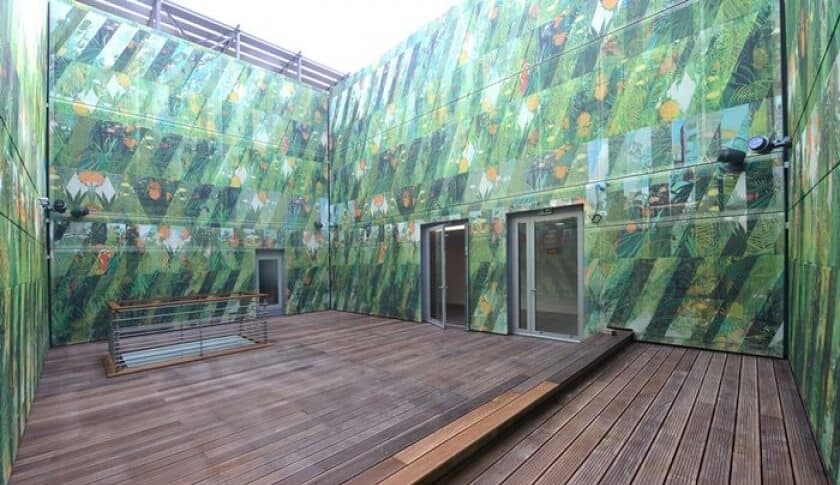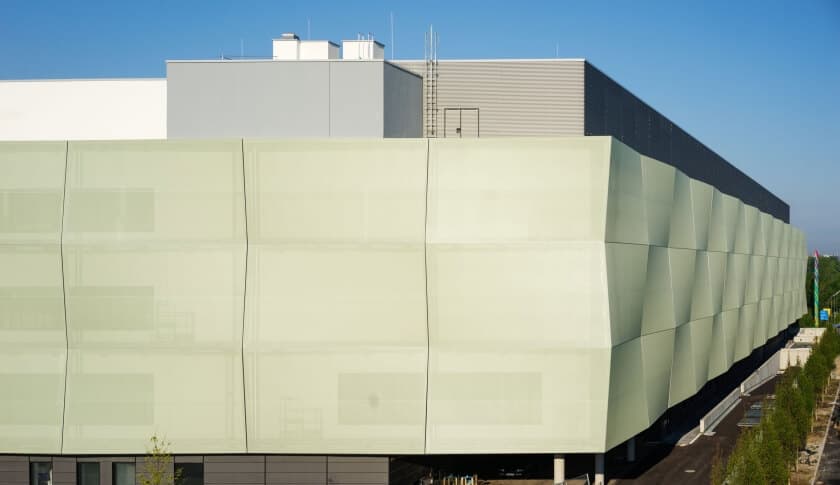 Frontside Print 371
Frontside Print 371 is a mesh for textile facades. This printable membrane transforms building facades into communication tools, while reducing heat inside the building.
Advantages
Resistance and durability
Thermal protection: Protects against the sun's heat in summer
Visual comfort: Preserves natural light transmission while limiting dazzle
Creative freedom: Graphic personalization, digital /screen printing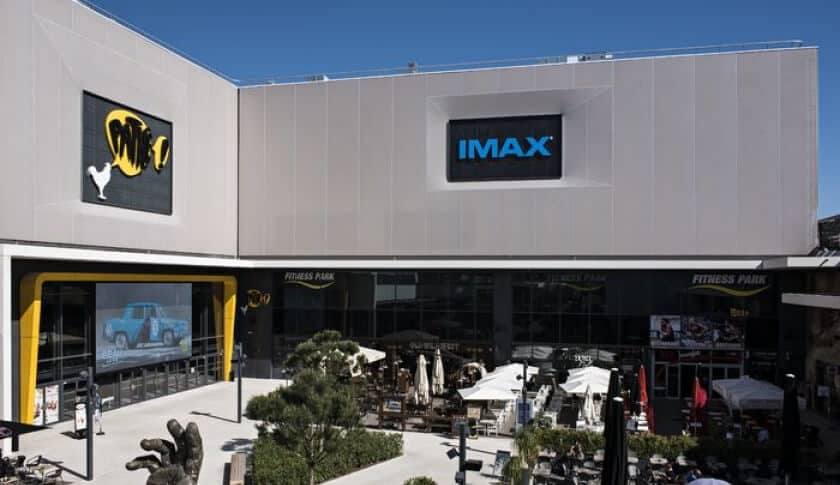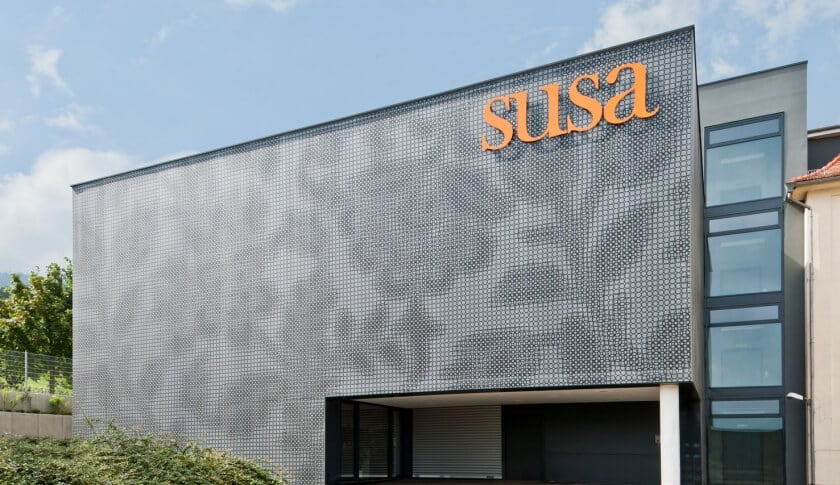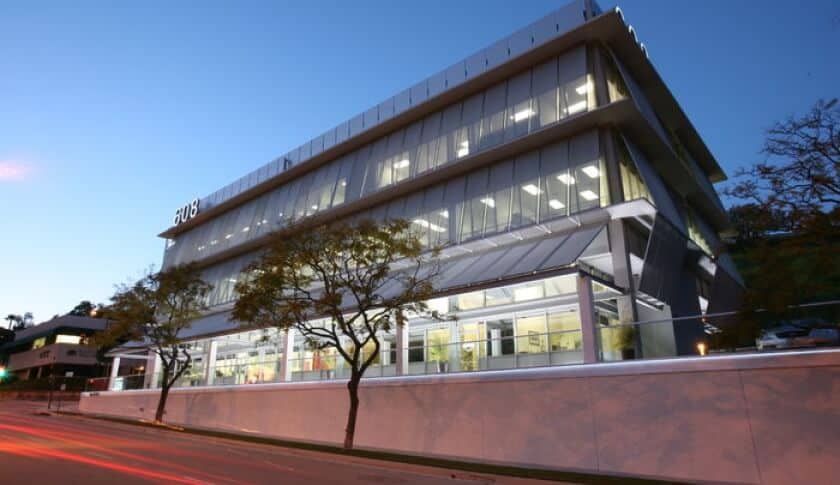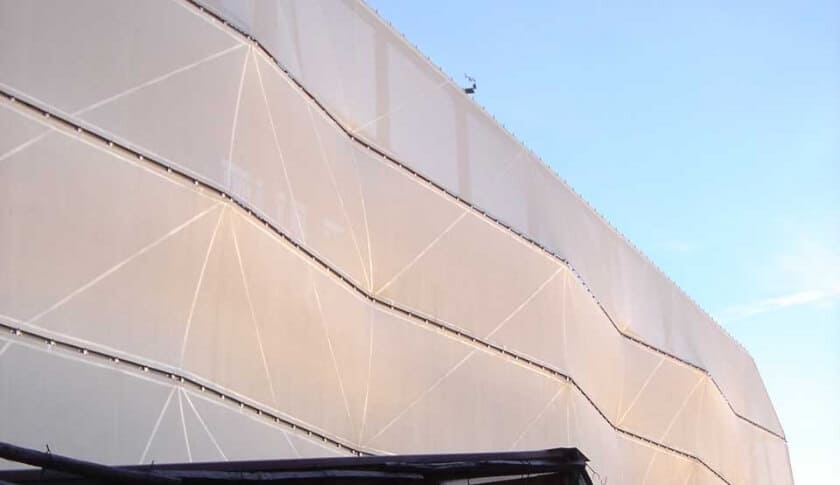 Frontside Safe P 35
Frontside Safe P 35 is a non-combustible mesh for textile facades. It meets the strictest requirements in terms of fire safety. It filters heat and limits energy consumption.
Advantages
Non combustible: Euroclass A2
Lasting resistance: Composed of a glass micro-cable structure, as resistant as steel
Thermal protection: Filters heat and helps to regulate heat inside the building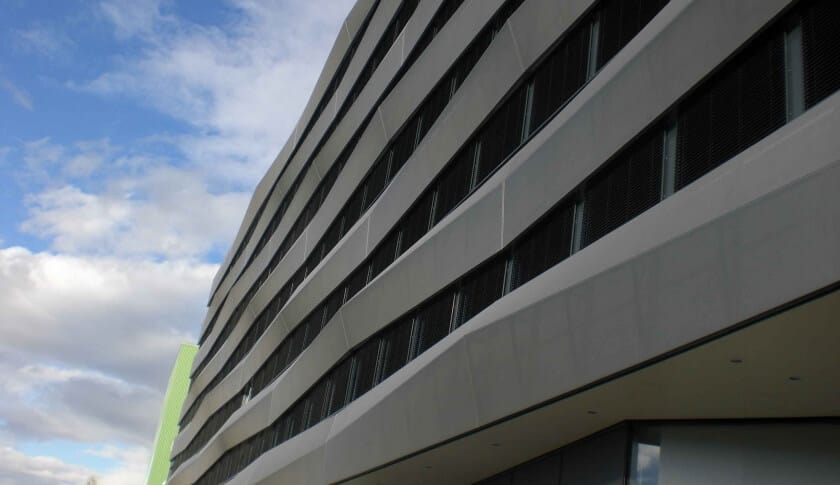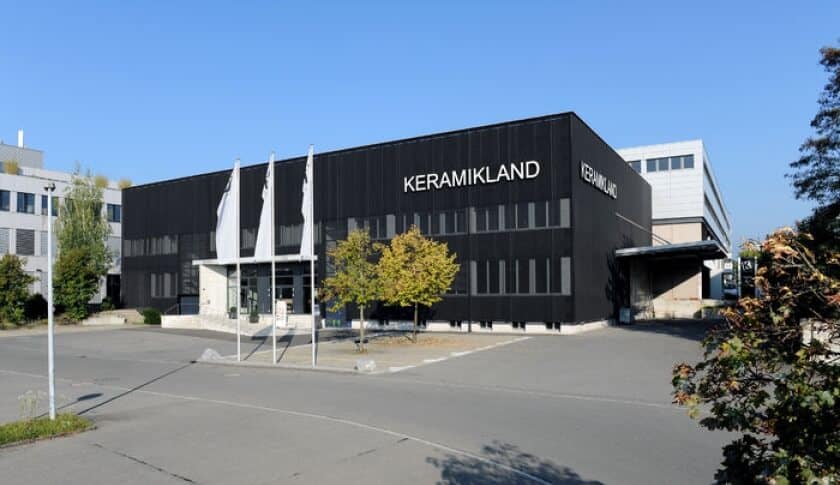 What makes Serge Ferrari facades so special?
Serge Ferrari's internationally patented precontraint technology gives these materials exceptional performance in terms of stability, mechanical resistance, coating thickness and evenness.
Superior elongation and tear resistance – due to high-tenacity polyester micro-yarn base cloth
No deformation during processing and use. This is because of a coating with fabrics under bi-axial constant tension in both wrap and weft directions
Superior aesthetics and mechanical durability – due to greater coating at the top of the yarns and a dirt resistant surface treatment.
Smooth finish, easy to clean, space saving and easy rolling – due to exceptional flatness and thinness