The lighting world is waiting to congregate in Hong Kong. The occasion – the annual, and world's largest lighting market place for lighting solutions ranging over commercial, decorative, outdoor and technical lighting. Organised by the Hong Kong Trade Development Council (HKTDC), the 4thHong Kong International Outdoor & Tech Light Expo is coming up from 29 October to 1 November 2019 at the Asia World-Expo. To be held concurrently with the 21st Hong Kong International Lighting Fair (Autumn Edition), which runs from 27 – 30 October 2019 at the Hong Kong Convention and Exhibition Centre, the twin lighting fairs are bringing in close to 3,100 exhibitors from around the world.In 2018, the Outdoor & Tech Light Expo attracted over 13,600 buyers, making the fair a true business hotspot for both exhibitors and buyers in the lighting industry.
The Outdoor & Tech Light Expo boasts of a wide range of lighting equipment dedicated to commercial/industrial use, providing an efficient one-stop sourcing platform for buyers. And to make sourcing hassle-free, lighting products and solutions are grouped based on their properties, functions, and applications. Catering to the rising demand for smart public lighting systems – which is in parallel with the smart home lighting trend – the Exterior Lighting Solutions & Systems zone this year will bring together not only the latest products for 'Smart City Lighting', but also sophisticated lighting systems and solutions that are both energy-efficient and high on performance.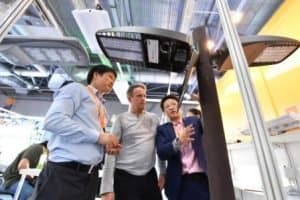 The Horticultural Lighting zone, following its successful debut last year, returns to display the latest technology and the rapidly developing grow lights for agricultural estates and domestic gardens. Also presented in the zone are lighting products for outdoor garden and domestic landscaping.
The Technical & Professional Lighting zone will introduce lighting equipment for use in stadiums in addition to those that are used for warehouses and studios. The Outdoor & Public Lighting and Outdoor Advertising Lighting zones will exhibit lighting solutions for outdoor public spaces and promotional uses respectively.
Several events ranging from informative seminars and forums to networking receptions will be held during both fairs for visitors to learn about the newest technology and innovations, be apprised of the most recent market trends and to bond with buyers from around the globe. In the spotlights are the seminars on 'connected living', smart city, lighting design trends in public and interior spaces as well as testing and certification services.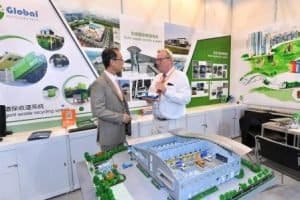 Greater synergies and cross-sector business opportunities abound due to parallel fairs held at the same location and around the same time. Eco Expo Asia, which runs 30 October to 2 November 2019 at Asia World-Expo, would return to showcase environmentally friendly and energy-efficient products, technologies and services from Hong Kong, Mainland China, Asia and the global green tech community.
For your free registrations to these fairs in Hong Kong, click on the fair names below:
Hong Kong International Outdoor And Tech Light Expo 2019
Hong Kong International Lighting Fair (Autumn Edition) 2019