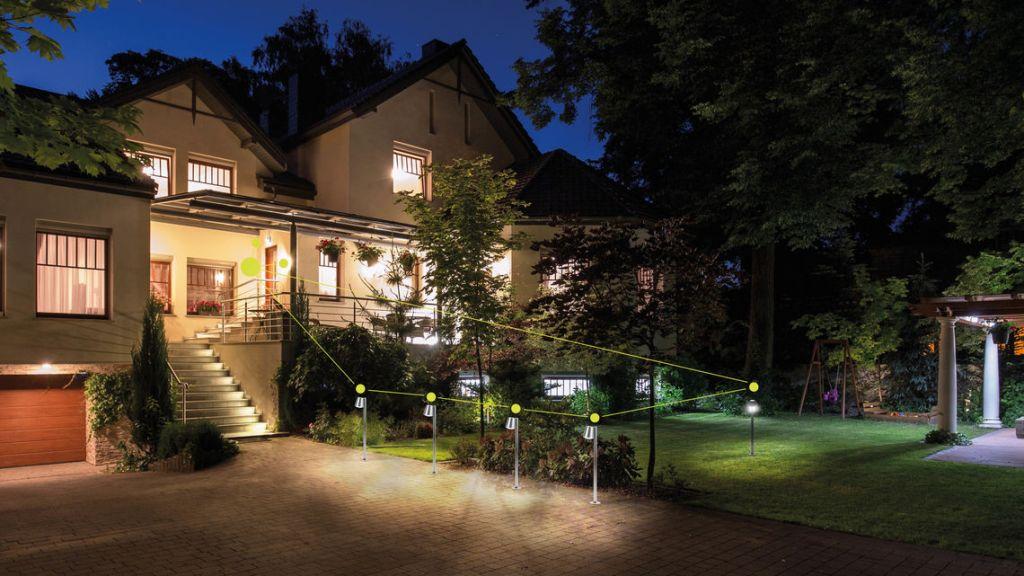 You might have often faced this situation when you return back home late in the evening; you find that your house is surrounded by darkness. You find it difficult to find you way and accidentally hurt yourself in the dark. What if the area around your house was illuminated; but then who would switch on the lights and you can't keep it on throughout the day.
Such difficult and often somewhat dangerous situations can be avoided by simply installing garden and entrance lighting. Let us see how simply this can be done with EGLO connect system, meant for your house and garden.
Smart and Secure
EGLO connect, is a smart-house solution that keeps your house safe by connecting your EGLO connect luminaires for the outdoor area to your app, remote control or the Amazon Echo (Dot). So now you can showcase well lit flower bed, illuminate your driveway and secure your entrance area against trespassers.
EGLO connect is battery operated; eliminating the need for cumbersome wiring. One battery charge is sufficient to support the system for two years. It is easy to install and will sit at a height of approx. 2.50 m – with its connect outdoor lamps by its feet at all times
You lighting solution offers you three available features:
Turn night into day through Night Mode
The sensor operated outdoor luminaires will get switched on once it is dark, due to the Night Mode function. You can define certain settings such as brightness levels etc. and lighten up your pathway in desired manner.
Add motion to the game through Night movement detection
The sensor also acts as a motion detector. The moment sensor senses any movement at night, the connect system gets this information and it acts by illuminating the connect luminaires in your system.
Combination of Night Mode and Night movement detection
Skillfully combine the two modes and adjust the EGLO connect system to your situation. Configure your luminaires comfortably with an app.
Flaunt Trendy Outdoor Style by EGLO
In line with the wishes of its customers who want their EGLO connect outdoor luminaires to be stylish, elegant and functional, EGLO has come up with its CALDIERO-C series. Not only is it attractive but also help you get rid of tripping hazards, thereby enhancing safety of your outdoor area.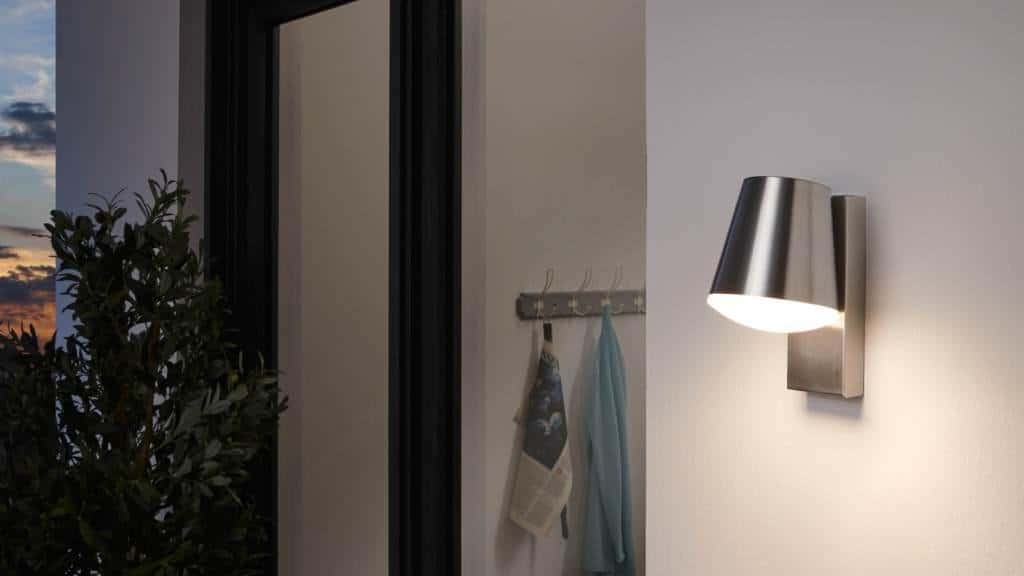 Design Highlight In Darkness
We take so much pain to maintain our garden, but what is the point if we can't even enjoy this beauty in the evenings. Now with MONTEROLO-C from EGLO, you can spend hours enjoying the beauty of your garden even at night.