The era of clunky and traditional sofas is long gone. Nowadays, people are increasingly welcoming design-savvy and stylish sofa cum beds. These multi-functional furniture pieces are the best option for those looking for space-saving furniture. These highly functional, adaptable, and modern sofa designs are an excellent choice for a cosy home because they require minimal maintenance, don't take up much space, and most importantly, look exquisite. Shopping for a sleeper sofa involves more than just selecting a style that you like. There are various types and configurations that affect space planning, sitting surface, and sleeping comfort. Furthermore, modern sofa cum beds come in a variety of designs, price ranges, styles such as L shape or futon, and materials like wood or metal.
Read our selection guide to learn more about these beds and get inspired by the stunning design ideas. Also, check out our suggestions for the top sofa cum beds at an affordable price from top brands. 
How to select the perfect sofa cum bed?
Material
Don't be dazzled by low-price deals and fashionable catalogues. Check the cushioning and material as well as the fittings and internal fixtures. The longevity of a sofa or bed is directly proportional to the quality of the materials used in its construction. As a result, it's best to buy a wooden sofa cum bed, which is not only durable but also adds a calming and classic beauty to your space. However, you can also go for a sleek metal bed for an elegant look.  
The most commonly used exterior fabric for these sofas is poly cotton and the filling is PU foam and EPE foam. The durability of the sofa depends upon the frame quality. So, instead of choosing a frame made of softwood or ply, go for one that is made of hardwood, MDF, or iron. 
The storage feature of sofa cum bed design is currently gaining popularity in the furniture industry. If you want to add comfort while managing your space, this could be the best option as it will keep all your clutter organized in the racks and drawers. 
Style and comfort
The world of furniture is blossoming with various styles of sofa cum bed designs to add a debonair touch to your home. You can complement or contrast the style and colour of your home furniture with other elements of the room. Also, you can go for a minimalistic design that has a sleek and stylish appearance. There are various styles of sofa cum beds available, such as L-shape, pull-out, futons, etc.
For those who want a large seating area, an L-shape sofa cum bed is a great choice. The most important thing to consider when buying an L-shape sofa cum bed is the size of your room. It's important to check the open-close mechanism of the sofa to ensure that it is easy to operate. Check for telltale signs like creaks, squeaks, or difficult-to-open/close issues because that's what you'll take home. Also, keep an eye out for any sharp edges and make sure it is safe to sit and sleep in. 
Space
Be mindful of whether there is enough space to keep your sofa cum bed in a particular room. When you select a piece of furniture, check if your space allows adding extra seating without any hassle. Apart from that, make sure it doesn't give the impression of a crowded room. 
Top trending sofa cum bed design ideas 
Sleeper sofa with storage
Image Source: West Elm
This modular sleeper sofa with built-in storage is a space saver. It provides an ideal spot to relax after a long day as well as to stash your stuff. 
Pull-out pop-ups
Image Source: Focus
Pull-out sofa cum beds are two-tiered sofas with a stowed rolling bed at the bottom. In the above-displayed design, a decent sofa transforms into a casual pop-up bed. 
L-shaped sofa cum bed
Image Source: Behance 
Want an extra layer of comfort and a backrest with some additional cushions? An L-shape sofa cum bed is a perfect choice. This striking furniture item is a great option for multipurpose spaces that are typically found in modern homes.  
Royal sofa converting into a bed
Image Source: Jodhpuri furniture
If you are planning to go for a traditional look in your home, you can always go for a wooden sofa cum bed. This wooden sofa bed is adding a traditional touch giving a royal vibe to the space. 
Futon
Image Source: Thiago Lopes from Quadra on Behance
This lightweight and streamlined eye-catching furniture can be a full-fledged bed as well as a casual sofa. Adding sleek metal or wooden legs to this sofa cum bed will give a minimalistic look to your home. 
Compact two-seater sofa cum beds
Image Source: Futon Company on Pinterest
Struggling with space due to the arrival of unexpected overnight guests? This two-seater futon is an ideal match for you. This sofa cum bed takes up a small part of your space and comes at an affordable price.
Shop from our top picks!
Durian Reese Fabric Sofa Bed, 3 Seater
Nilkamal Felecia Sofa Bed 

Ikea Gronlid 2 Seat Sofa Bed
Wakefit Flipper Sofa Bed, 2 Seater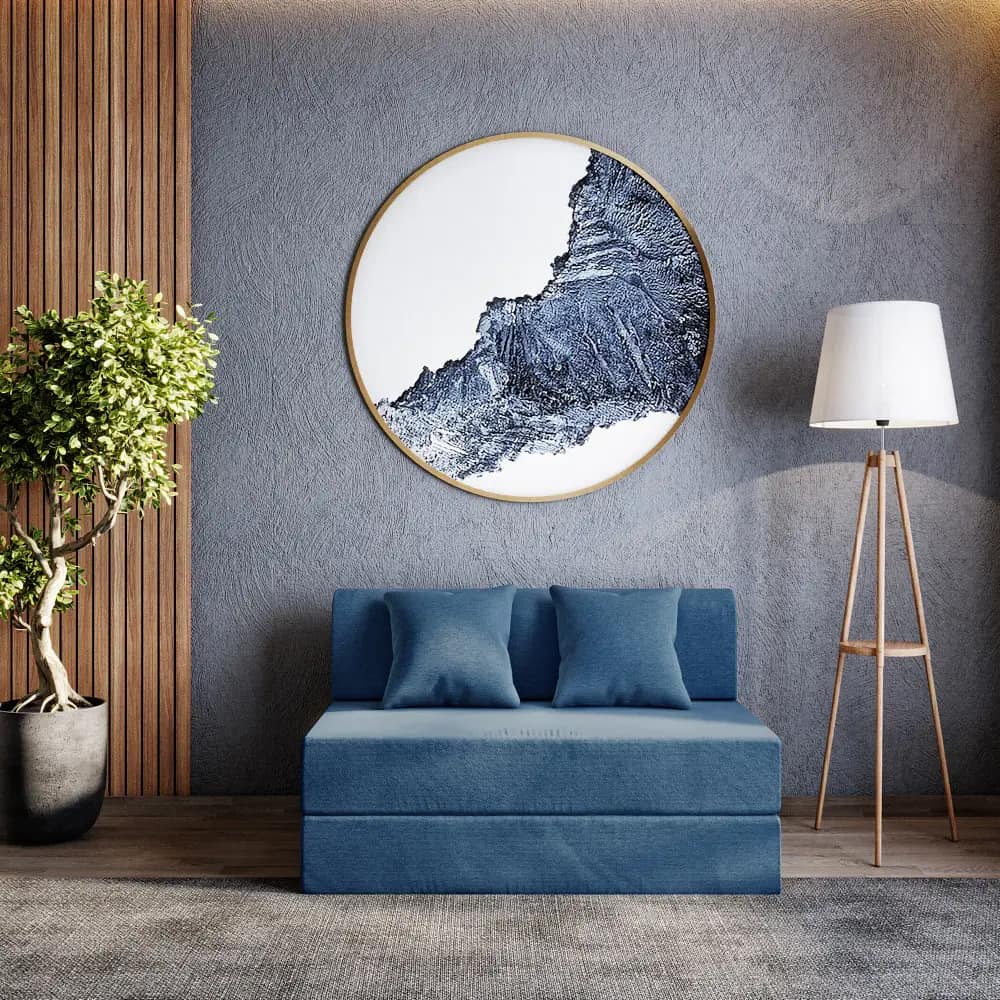 Idus Buffalo, 3 Seater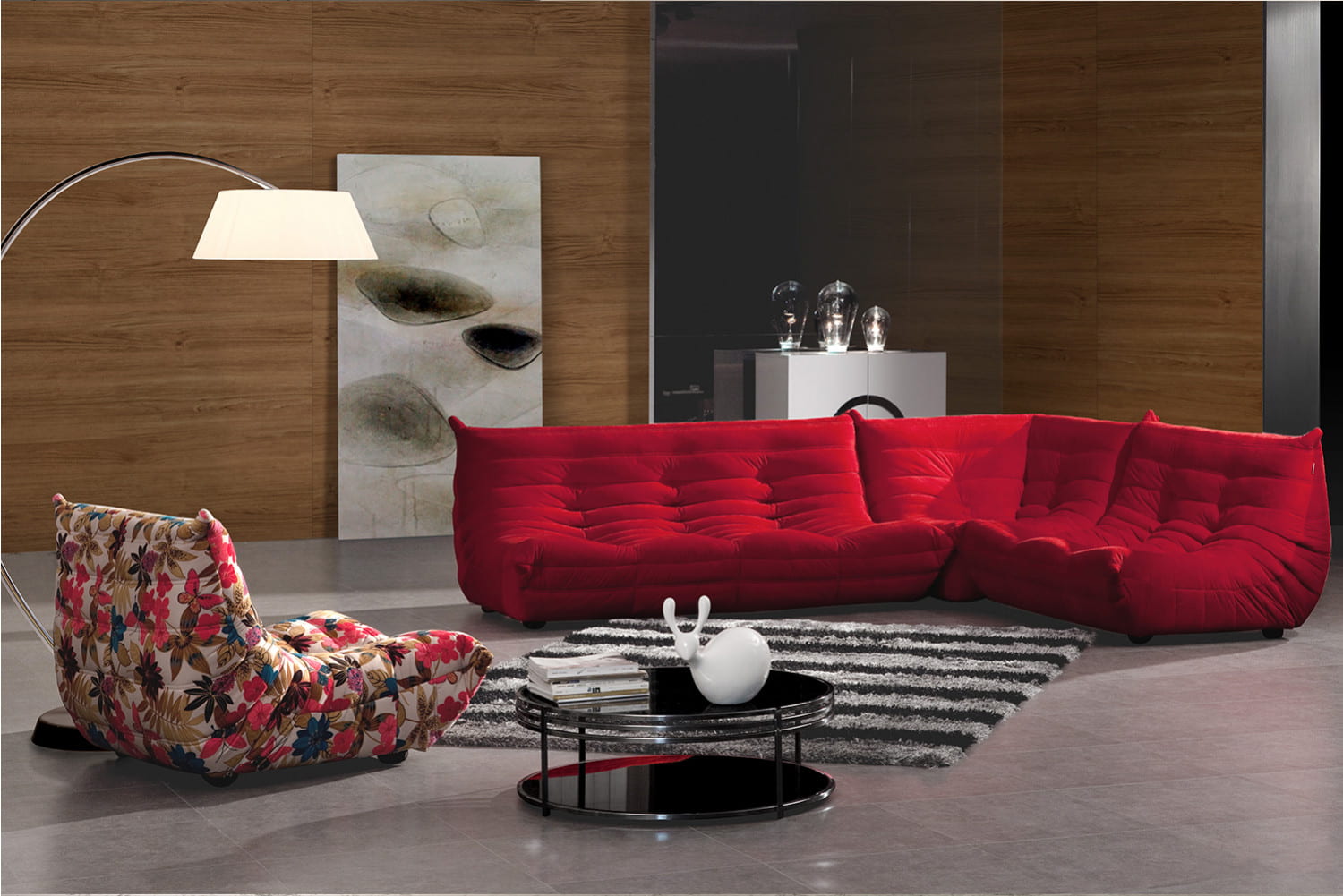 Natuzzi Sohay Sofa Bed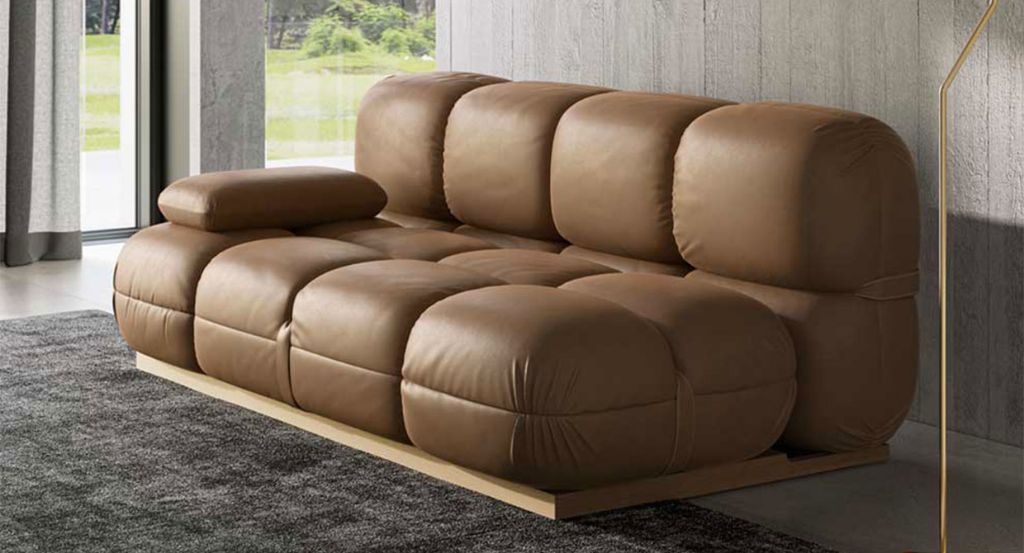 Pepperfry Neptune LHS L-Shape Sofa Bed With Storage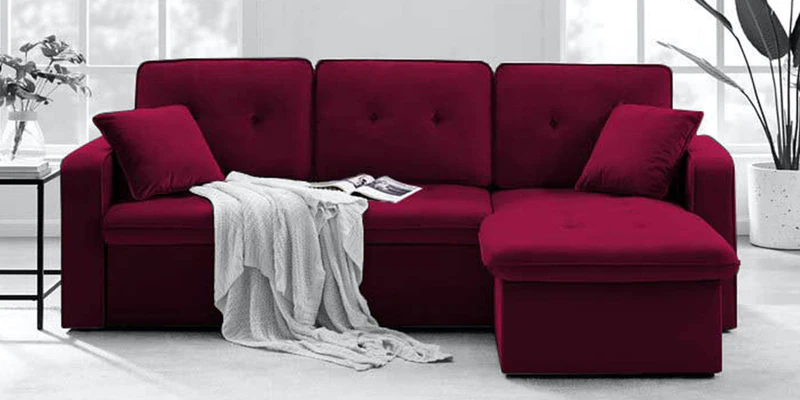 Godrej Interio Relax Sofa Bed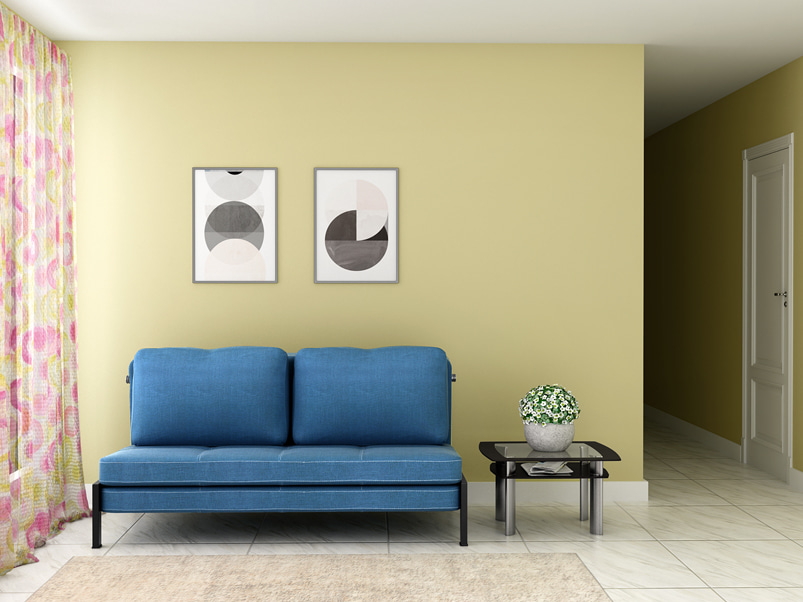 Home Centre Faith Nxt Fabric 3-Seater Sofa Bed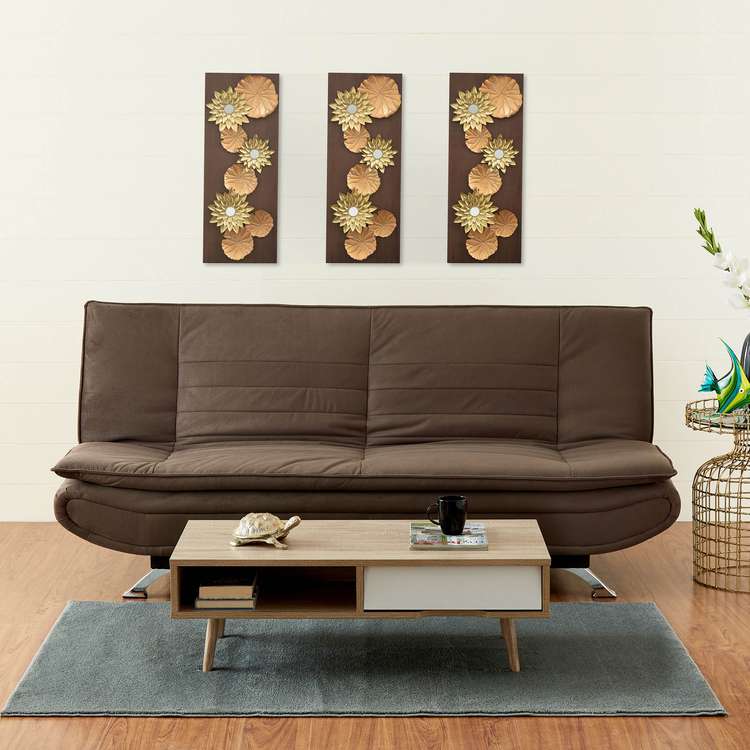 Natuzzi Capriccio Loveseat Sofa Bed
Conclusion
Sofa cum bed designs are adaptable, comfortable, and affordable in price. Moreover, they are ideal for daily use in small homes or for occasional use in offices. So, they are an excellent investment and a useful piece of furniture for any home due to their space-saving feature and versatility. Another reason for the popularity of these sofas is their flexibility in design. However, as advised in our selection guide, always remember to measure the available floor space and the product's size before buying it or finalizing a design. Also, you can style your own one-of-a-kind sofa cum bed using any of your favourite designs or ideas from this article. Now for a quick fix, shop from our top recommendations of sofa cum beds that are available online in India. 
*The featured image used in this article is from Article
It is hard to imagine any modern living room without a sofa. Needless to say, the sofa is one of the most essential furniture pieces in a modern home. Your living room is the area that gets exposed to most social activities, guests, and leisure. Thus, the sofa is the site for all midnight movie binges, family chitchats, or even small naps! Life can be so much more pleasurable and fun with the right living room furniture, especially the sofa. Find
[cbxwpbookmarkbtn]