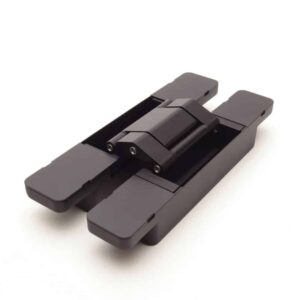 HES3D-E190 (UL Rated)
The HES3D Series from Sugatsune is their flush door line of concealed hinges that incorporates a distinct functionality with high-load capacity. They feature 3-way adjustability allowing for vertical, horizontal, and depth adjustments and a temporary hold feature, which allows for a one-person installation and perfect adjustments after the hinge is installed.
These unique hinges come with special features for residential and commercial applications, especially in applications where heat and humidity fluctuate. Hinge can leave separately, so the door can be removed during installation & renovation easily.

The concealed hinge line-up includes 5 unique hinges, the HES3D-E190 (UL Rated), HES3D-160, HES3D-120, HES3D-90 and finally the hinge made for ¾" thick cabinet doors, the HES3D-70. All hinges come in multiple finishes like Black, Dull Chrome, Dull Nickle etc and engineered to perfection.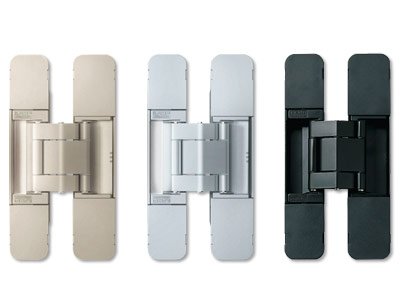 HES3D-120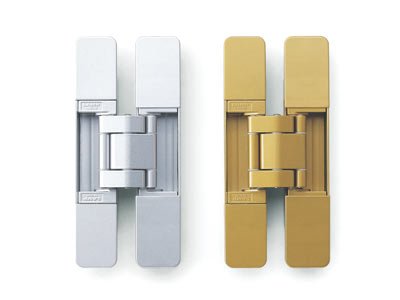 HES3D-160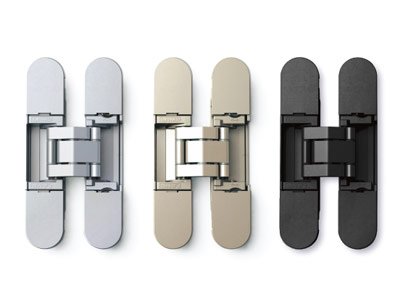 HES3D-90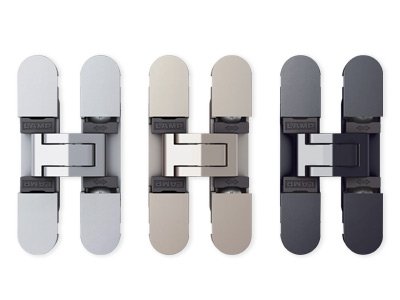 HES3D-70