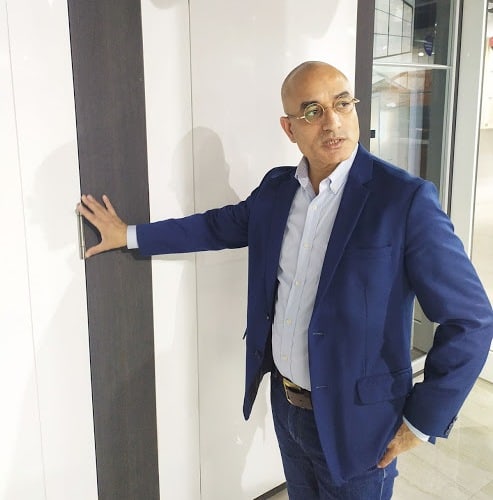 'We are quite diligent in the way we go about doing business in the Indian market.', quips Mr.Anil Rana, Managing Director, Sugatsune Kogyo India Pvt.Ltd. The Japan-headquartered company, which sells hardware solutions under the brand name LAMP, has been in the India market for 3 years. With 90 years of experience of manufacturing and selling furniture and building hardware to the world, the company brings a rich DNA to it's India operations.
Adds Mr.Rana, 'Sugatsune is into the business of premium range of solutions. We offer the same range and quality in India that we sell in the global markets. We have many awards under our belt and are acknowledged as an innovation and technology-led player.' Elucidating his point, he mentions the 'OLYMPIA 360 Concealed Hinge' – a product which was launched at one of the leading furniture component show – Interzum 2019.
'This hinge is one of the many examples on how Sugatsune identifies and addresses the problems in the solutions market. With this hinge, we take away all the pain in adjusting the hinges for a proper functioning – the most important challenge that is associated with such solutions.', adds Mr.Rana.
In line with the way the Japanese multinationals do business, Sugatsune has a thoroughly chalked-out strategy for the Indian market. With a wide range of hardware solutions (more than 20,000), a carefully selected dealer network, a robust pre- and post-sales processes and with a focus on enabling correct installation methodologies, the company seems to be on the road to a promising (and a prominent) presence in the Indian market.
For a detailed interaction of Mr.Anil Rana with buildingandinteriors.com, click here.