"Das Haus – Interiors on Stage" is the large-scale installation of a living situation based on the very personal ideas of an internationally influential designer or design team who changes every year. The spectacular design project is half visionary, walk-in house simulation, half designer portrait. Following London design team Doshi Levien's successful launch of the imm cologne's new design event at the imm cologne 2012, it is continued yearly.
On the occasion of its tenth anniversary at imm cologne 2021, "Das Haus" will get an update with a new location, theme and concept.
The updated edition of "Das Haus" will see a broader version of the event that will include future issues and market developments. Like always, leading brands and celebrated designers will address these issues through their installations with the characteristically personal interpretations. Thus, this update will make the event more experimental and experience-oriented.

A special showcase with groundbreaking examples of new forms of urban living is lined up for imm cologne visitors in 2021: "Das Apartment HAUS". A number of the former designers of "Das Haus" have been invited to contribute to the anniversary special edition. They will be involved in devising the concept for the format's further development and in its design. With several different designers creating the updated "Das Haus", the vision of home living will become more complex. The overarching design by imm cologne Creative Director and designer Dick Spierenburg will ensure a consistent overall appearance.

To mark its transition to new themes, "Das Haus" is moving to a new location with diverse, high-calibre surroundings: it will now appear alongside Pure Atmospheres in Hall 11.2. In line with its overall concept, "Das Apartment HAUS" will also be given a wider thematic scope so that it can explore the debate on a current issue in interior design across multiple rooms.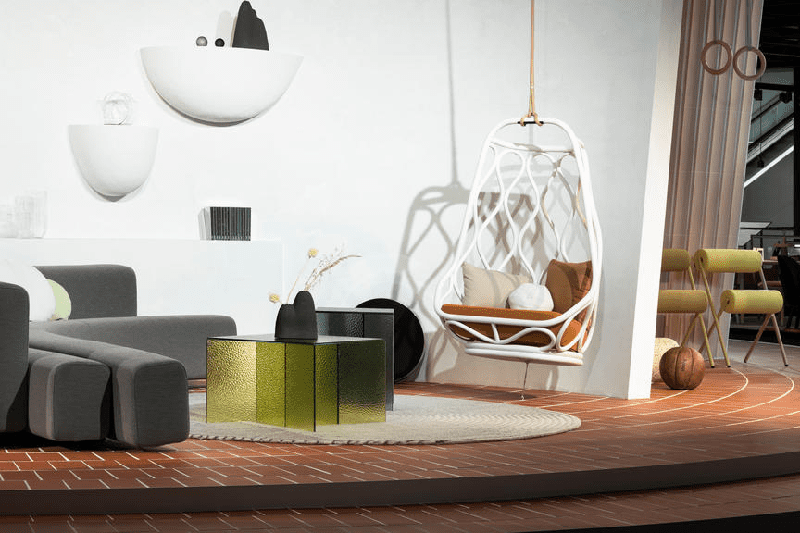 2021: urban living concepts for long- or short-stay apartments


Home living is conceived today as a holistic sphere of life that not only encompasses the need for retreat, but also indoor and outdoor social activities, entertainment and home working. However, it is not just integrating the home office into traditional living environments that is creating new future challenges for the interior design industry. The sector must also develop models for "new living" that can provide solutions for denser living spaces.

In 2021, the experimental platform for interior design will therefore be devoted to a future issue with an increasing impact on urban development: long- or short-stay apartments offering innovative solutions for temporary or permanent homes in densely populated urban environments.

Long- and short-stay apartments represent a new segment for the interiors business. Executives, expats, digital nomads, commuters, career starters and students have very different requirements when it comes to managed urban living concepts.

Innovative event format adds value for trade fair visitors


imm cologne is responding to changes in the hospitality market and creating a forum for the new concepts developed by its exhibitors for hotels and lounges, bars, clubs and restaurants. The most exciting developments can currently be seen in residential interior design. "New models are emerging for people who are flexible in terms of time and location and who are open to living concepts such as apartment buildings and co-living projects," says Dick Spierenburg, Creative Director of imm cologne. At imm cologne 2021, a special edition of our design event 'Das Haus' will create an experimental platform for innovative concepts like these in order to pick up on the important new ideas stimulating the industry."

Long- or short-stay apartments are let fully furnished. These new apartment buildings also foster different forms of co-living by expanding the private sphere with areas for communal use dedicated to hospitality, sport and work.

"Das Apartment HAUS" will present a series of inspiring examples of designers' work and branded apartments that reveal what private and public spaces could look like in these new living concepts.

We also feel that the current situation created due Coronavirus pandemic will also have a significant bearing on the design installations by designers. It will be quite interesting to see how the designers overcome this typical challenge of maintaining a balance between concepts related to co-living in future and the current social distancing norms that are currently being promoted and are likely to exist for quite some time in future.