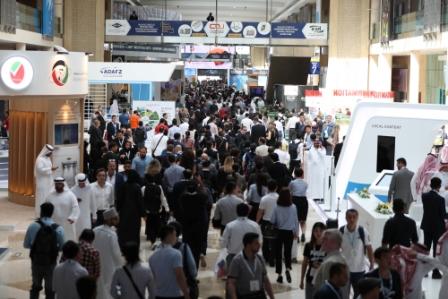 The Big 5, the most well-attended exhibitions on building materials and construction industry in the Middle-East, has announced fresh dates for it's next edition. The new dates: September 12-15, 2021 at the same venue – the Dubai World Trade Centre. The Big 5, which usually is held every year in the month of November, gives 2020 a pass and returns in September of 2021. The change of month is due to the shifting of the World Expo 2020 to be held in Dubai to the next year. The 6-month World Expo would now be held from October 1, 2021 to March 31, 2022.
The co-located shows alongside The Big 5 – The Big 5 Heavy, Middle East Concrete, HVAC R Expo, Middle East Stone, The Big 5 Solar, and the Urban Design & Landscape Expo also are now going to be held from September 12-15, 2021.
With Dubai moving the 2020 World Expo to October 2021, the next edition of The Big 5 will come at a time in which Dubai is expected to enter an exciting new growth phase as it prepares to present itself as a 21st-century city to the world. It will come at a time when we expect travel to be much easier and for economies to re-enter growth phases.
The new dateline will be a significant distance away from the current restrictions and will allow both exhibitors and visitors to enjoy The Big 5 scale, nature and event experience, therefore offering a positive opportunity for exhibitors and visitors to re-engage with old and new customers in a pleasant and productive environment.
Meanwhile, The Big 5 will continue pursuing its mission to connect and empower construction players across the globe and will do so in innovative ways. In November this year, a Digital Festival of Construction will take place, assisting the industry through these challenging times.
For more details on The Big 5 Dubai, click here.