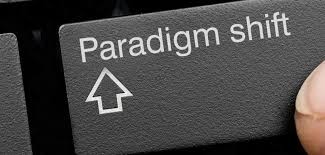 We are witnessing a big shift. The building products industry across the world is moving away from being a 'component supplier' to a project to being one providing 'solutions'. So, a hardware manufacturer/supplier is no more proving just locks and handles but the one supplying security/door solutions. And it's not just the nomenclature that's changing. The portfolios are also changing that fast. And in many cases, these portfolios are charting territories not ventured into by such players, say, a decade ago.
This trend is also catching up fast in the Indian building products market. So, you have a traditional hardware manufacturer getting into access control devices (marriage of hardware and electrical circuits), home automation, etc. Similarly, one can see a decorative lighting company getting into the technology sphere with smart controls which need 'technology' support from other players/companies. This gives the whole industry dynamics an interesting mix. We, at buildingandinteriors.com, see this trend gaining momentum going forward. So, the companies of future will be the ones widening their product portfolios to look more 'holistic' in terms of their product offerings. This could result in companies forming partnerships across verticals – lighting companies developing joint solutions with hardware suppliers, hardware companies looking at technology to provide solutions in the home automation and the likes.
The trade shows are also indicating that changing trend. More and more shows worldwide are now offering 'solutions' to the visitors, and not just 'components'. This also has interesting opportunities for both the retailers as well as specifiers. The retailers can expect better returns on sales, since a 'selling a system' is always a better margin business. The specifiers can take their projects to the 'next' level with providing solutions to their clients.
In essence, this trend will be the guiding force for many of us in the building products fraternity, be it the manufacturers, the specifiers or the dealers and distributors. And it is indeed a promising trend for all.