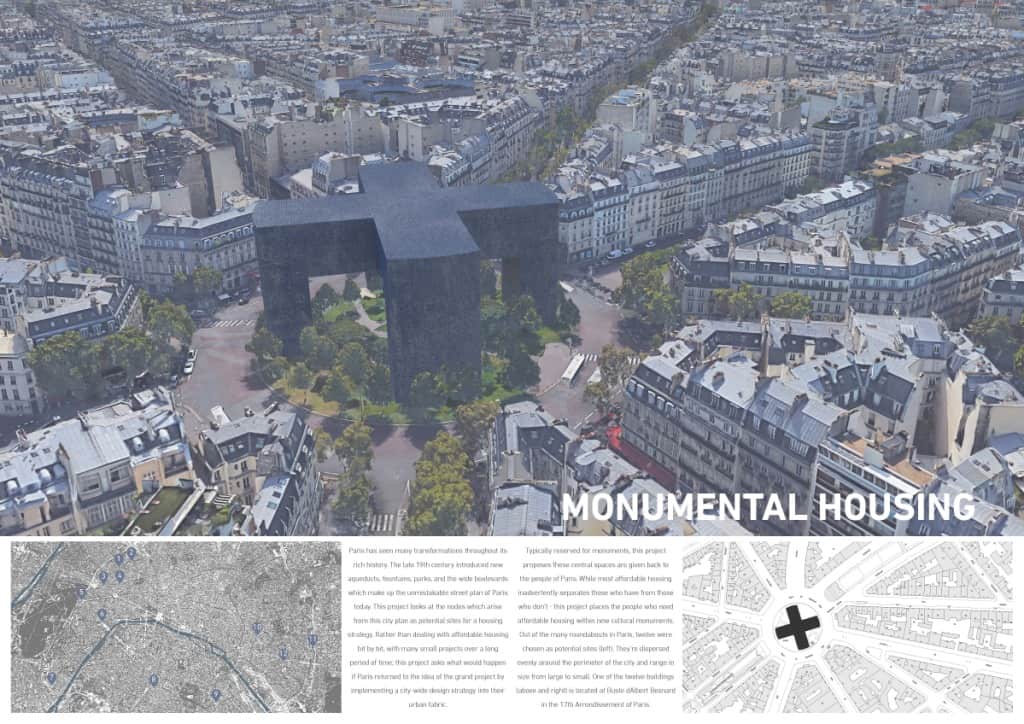 Last month, Bee Breeders Organization announced the winner of the Bee Breeders Paris Affordable Housing Challenge that took place on December 2019. The winner was a fifth-year B.Arch student Neno Videnovic.
Each year Bee Breeders organization organizes a series of global housing availability challenges and this affordable housing challenge was one among those. These competitions require participants to submit design briefs that address the housing scarcity in specific international cities.
For this design challenge, Bee Breeders asked participants to propose sustainable design solutions to Paris's lack of affordable housing in dense urban areas. The solutions should be designed in a manner that it could accommodate the needs of different categories of inhabitants; and related logistical challenges.
Videnovic's submission Monumental Housing was selected from a shortlist of 9 finalists from 40 semifinalists, due to its outstanding design and its novel adaptability to the existing urban landscape as well as its creative consideration of the pedestrian culture of Paris.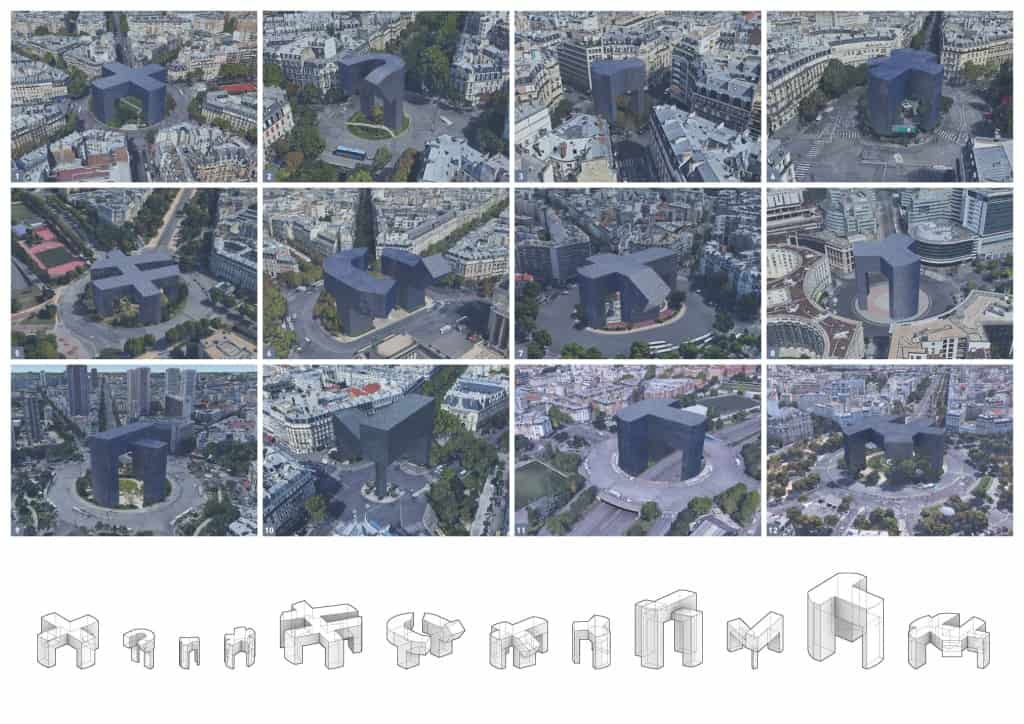 Videnovic proposed to incorporate monument like structures into the existing street plan of Paris, as a sustainable strategy that reserves space for those in need of affordable housing.
And how did Videnovic design this winning solution?
Well, as per Videnovic, his designing process was pretty simple. He observed that the brief required building something that could be deployed throughout the city, which is already so dense.
Videnovic observed that there are lot of diagonal streets in Paris that intersect at roundabouts; and these are scattered throughout the city. So he found it just appropriate for his design as it was so inherent in the city. He wanted to ensure that people who already enjoyed these spaces would be able to go there and walk their dogs, read books, etc.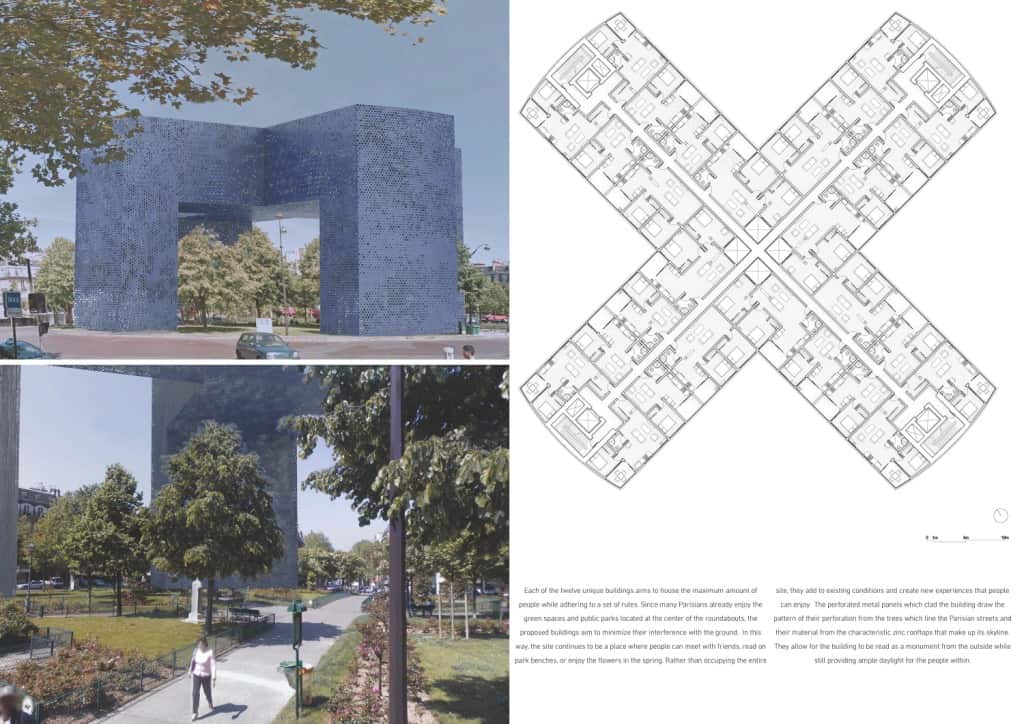 For him it was about creating social housing in these places in the city by building these monuments on legs, which could serve as affordable housing.
Bee Breeders awarded a total of $6,000 in prize money to competition winners, including Videnovic, who additionally will receive international art and design media coverage and be featured on the Bee Breeders website.