A house without furniture is like an empty canvas waiting to realize its beauty. So, the furniture is a beautifying element and a necessary object of decor.  It also describes our sense of style. A piece of well-organized furniture creates an aesthetic place, as it increases the comfort level and beauty of the place. Therefore, when you plan to renovate or decorate your home, furniture design plays a critical role. Furniture makes up a big part of your budget. So, knowing the best quality furniture brands/companies in India will help you choose the best furniture for your home. Here, we have made your job easy by listing the top furniture brands like Durian, Wipro, BoConcept, Evok, etc and buy their products in online stores. We have categorized furniture brands into Home, Office, and Luxury furniture.
Image Source: Pinterest
Three main categories of furniture
Furniture is a necessity for every room of your home. The home furniture is of different types like Sofas, recliners, dining sets, TV units, beds, wardrobes, shoe racks, storage cabinets, study tables, bookshelves, etc. These transform your home into a magnificent refuge. For example, a sleek sofa and a matching coffee table make your living room a perfect place for family gatherings. Or, you can relax in your backyard with all-weather patio chairs and a cup of tea. So, furniture accessories make an important part of a home. Some of the popular home furniture brands are Godrej Interio, Durian, Urban ladder, Zuari, etc. Also, an easy way to shop for furniture in this pandemic is through online stores.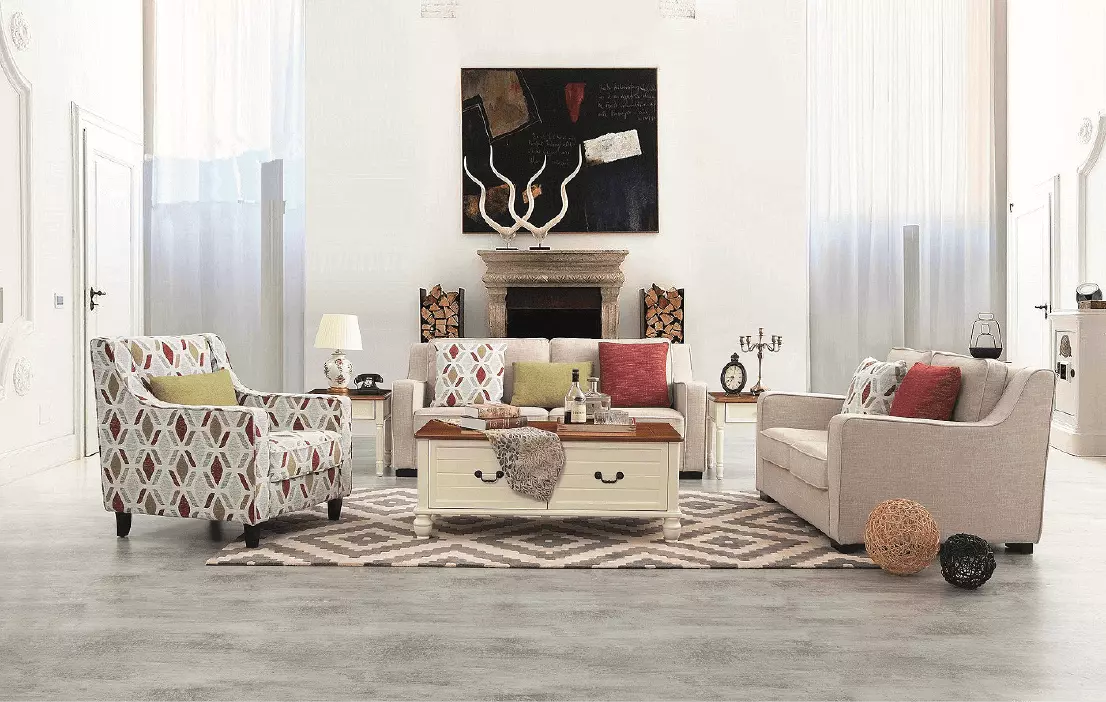 Image Source: danubehome.in
Office furniture company in India
Whether working at the office or working from home, furniture plays a major role because it makes your work easy and comfortable. Now all corporate offices have changed their traditional working space into trendy and modern setups for increasing comfort level and to provide a better working experience to employees.
Also, because of the pandemic, people are adapted to working from home culture. So, create an office atmosphere at home by using office furniture like computer desks, filing cabinets, chairs, tables, etc. from renowned brands like Steelcase, Wipro, Nilkamal, Durian, etc. Now, sit at home and order furniture online with one click!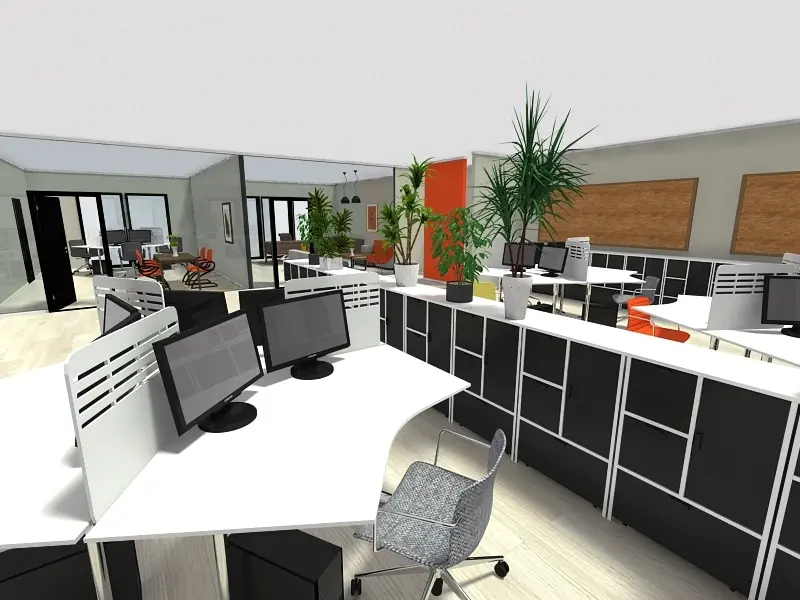 Image Source: Styles at life
Luxury furniture company in India
A piece of luxurious furniture makes a space special and beautiful. People, who are well-traveled, have refined tastes, and look for bespoke luxury, go for furniture that is high quality and unique. We present a selection of luxury furniture brands to suit such refined tastes. Some of the premium furniture brands are Stanley, BoConcept, Natuzzi, etc. is important.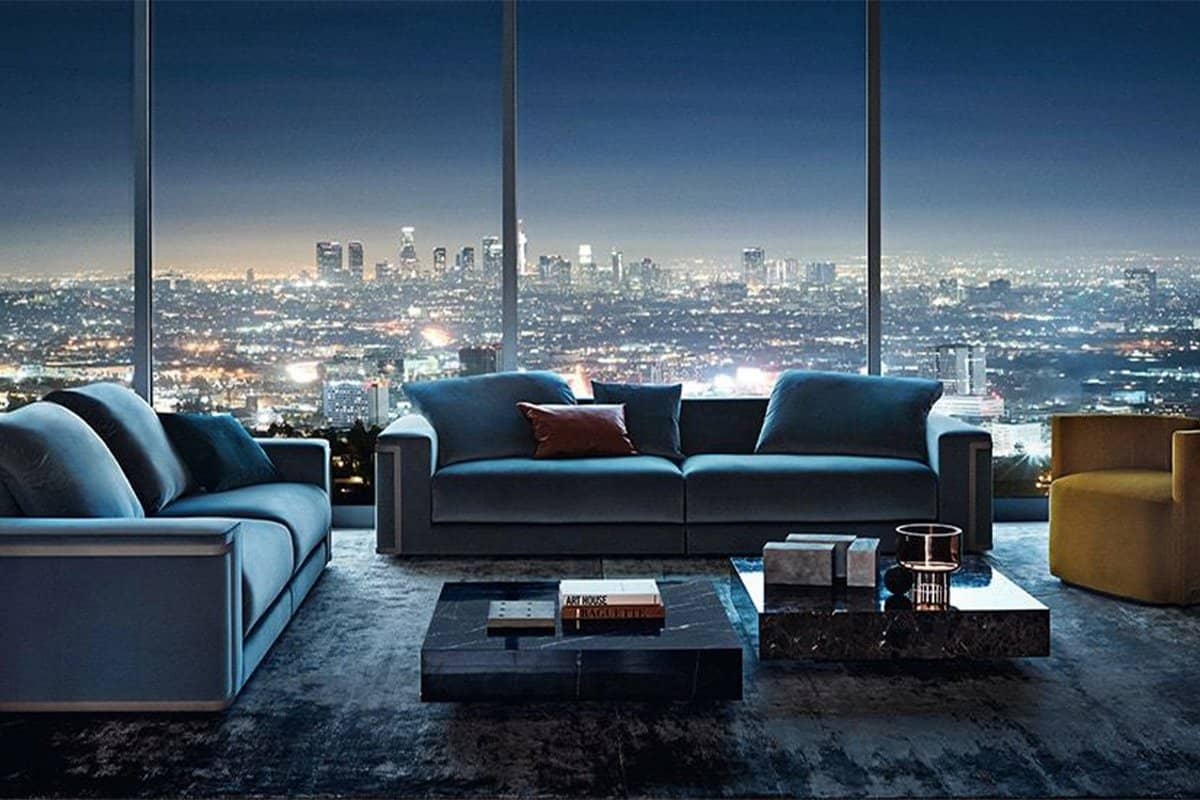 Image Source: The CEO Magzine
List of Home furniture companies in India
Godrej Interio was established in the year 1923 and it is one of the leading furniture brands both in the home and institutional sectors. It provides sustainable and excellent furniture for your home. Additionally, it also offers a wide range of green options and products that have a low carbon footprint. It is spread over 430 cities with 52 owned companies and has 800+ dealers.
Godrej Interio's MDF bed is one of the trending furniture because it is designed with an E1 grade pre-laminated particle board to ensure durability.
Godrej Interio product list
Wardrobes and Almirahs
Dining tables
Beds
Display units
Shoe racks
Tables
TV units
Dressers
Chest of drawers
Sofas and recliners
Bedside tables
Bar chairs
Enquiries
Email: sales@godrejinterio.com
Customer care: 1-800-267-1122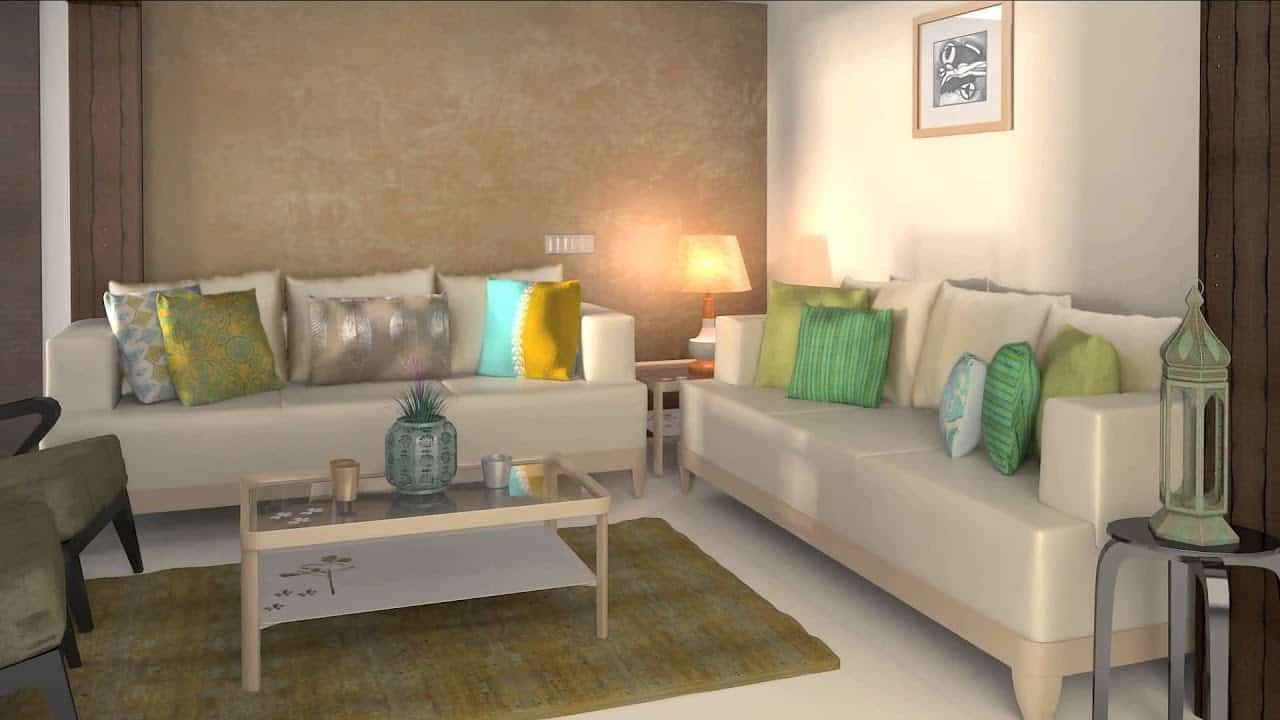 Image Source: Godrej Interio.Com
Durian is one of the most popular furniture companies in India. It has over 33 outlets in India providing the best quality furniture. It provides a variety of furniture like tables, almirahs, stools, beds, dressing tables, side tables, etc. All of these are of good quality and look like premium furniture inside your home. Durian also designs world-class home and office furniture with innovative models. Therefore, Durian is a great lifestyle-related brand as it provides superior quality furniture. Also, shop for furniture through online stores!
Durian product list
Beds
Chairs
Dining tables
Chest of drawers
Dressers
Sofas and recliners
Tables
TV units
Shoe racks
Enquiries
Email: customersupport@durian.in
Customer care: 1800 22 3242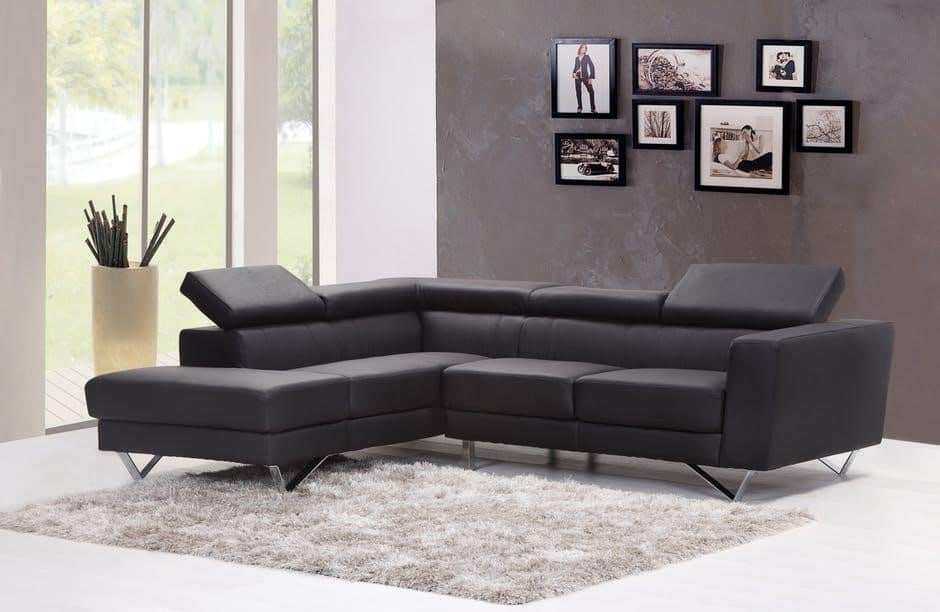 Image Source: Durian.com
Damro manufactures both traditional and modern furniture of high strength and durability. Since 1986 Damro has been one of the largest furniture manufacturers in India because of its quality and customer satisfaction. They provide both office and house furniture and their range include living room, dining, bedroom, workplace, etc. Damro has almost 75 outlets in India and 150 showrooms across the world.
Damro product list
Recliners
Sofa cum bed
Wardrobes
Dressing tables
Bedroom suites
Beds
Enquiries
Email: service@damroindia.com
Customer care: 18003091631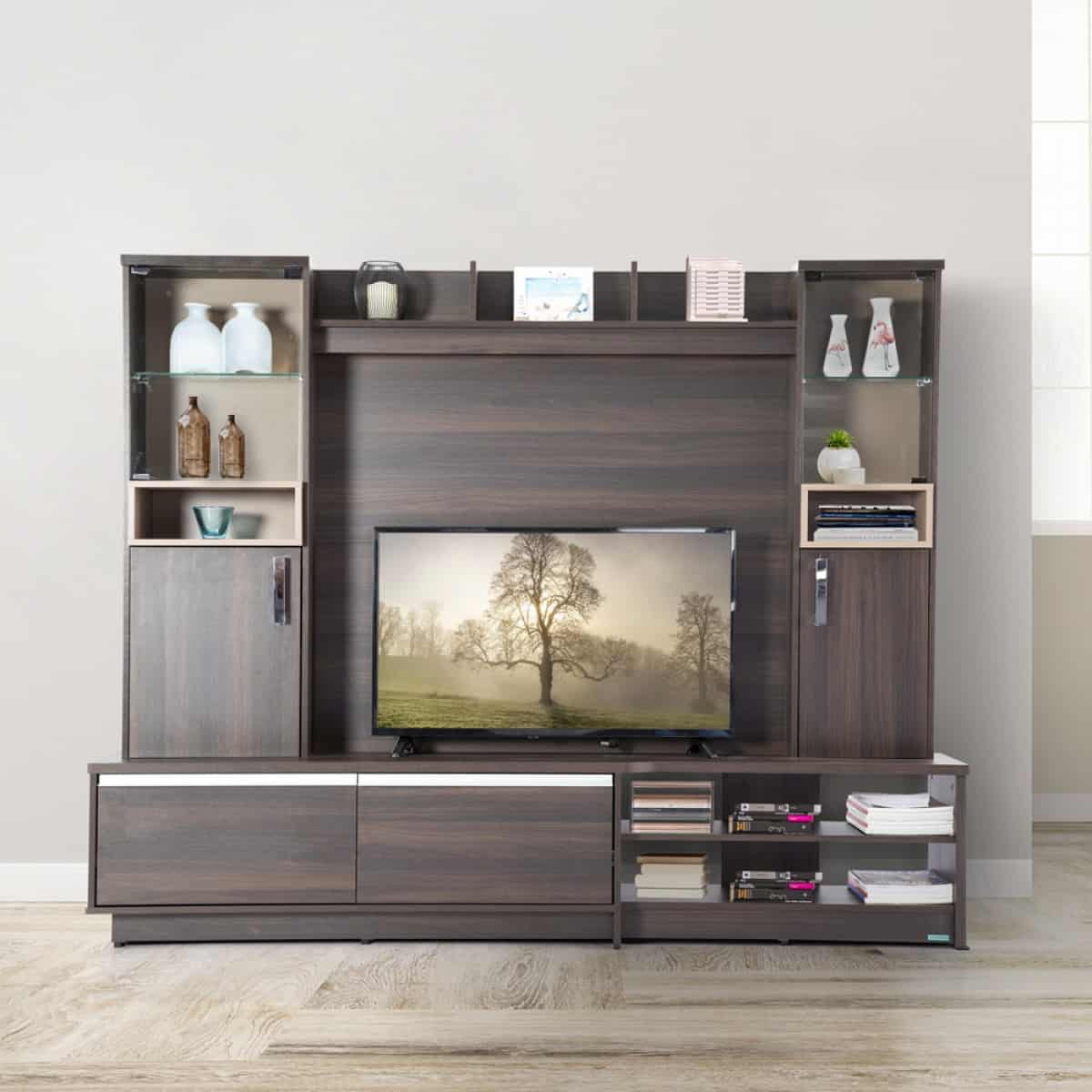 Image Source: Damroindia.com
Ikea is a Swedish Multinational company that sells pre-assembled furniture to customers throughout the world. Established in 1942, it is one of the popular furniture brands in India. Whether you want classic or old school, or renovate your home with modern design furniture, Ikea has beautiful options for you.
The range of amazing furniture includes home decor, kitchen, dining, bedroom, etc. It is the first major furniture brand in India that is allowed to set up retail operations. Ikea has more than 48 supplier store in India that offers a massive furniture range that is stylish and comfortable.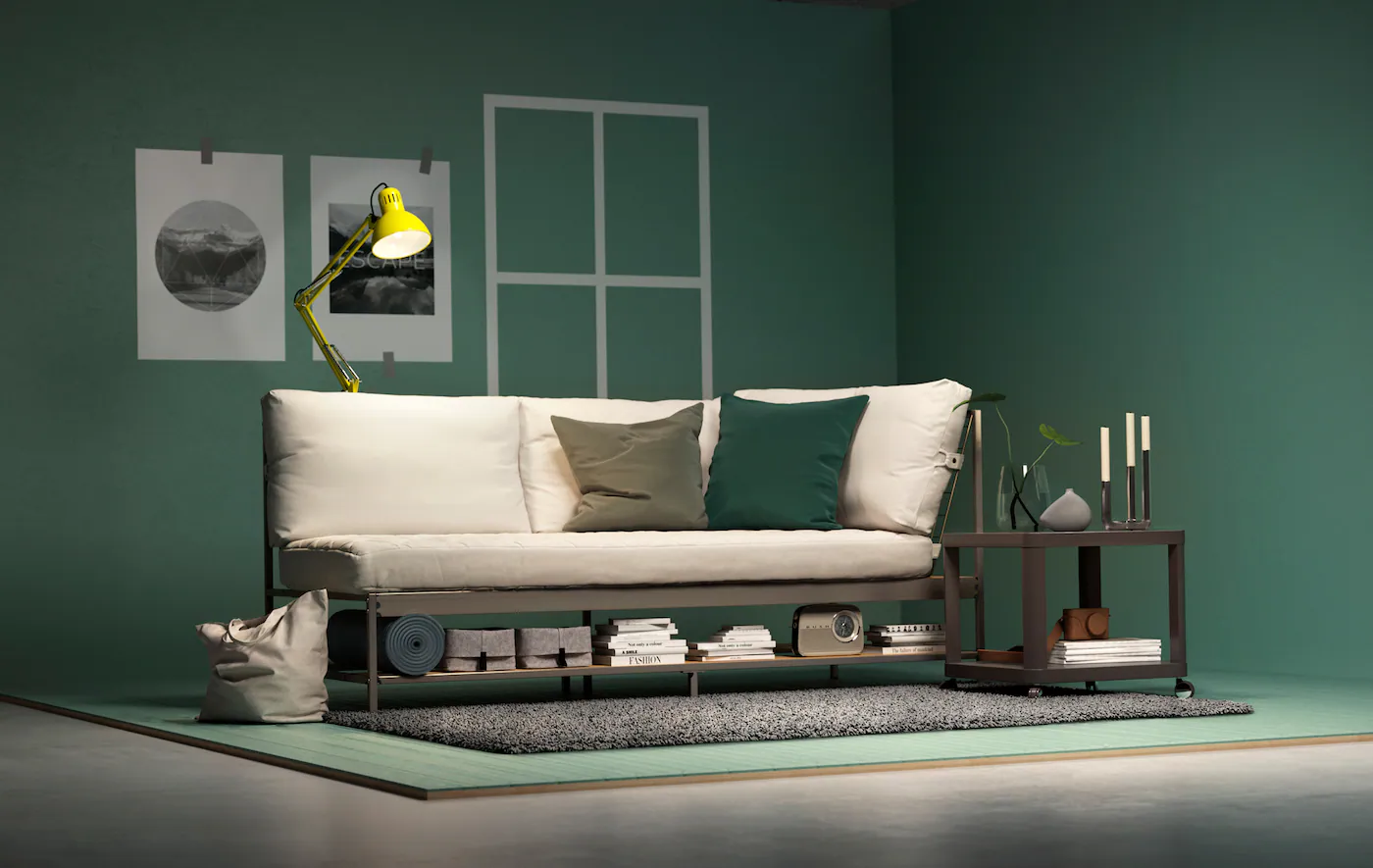 Image Source: Ikea.com
Ikea product list
Sofas and armchairs
Tables and desks
Cabinets and cupboards
TV units
Chest of drawers and drawer units
Wardrobes
Chairs
Sideboards, buffets, and console tables
Coffee table
Room dividers
Enquiries
Email: customercare.india@ikea.com
Customer care: 1800 419 4532
Zuari provides a diverse option of furniture like cots, dressing tables, closets, dining sets, sofas, wall units, and office furniture. It provides furniture online as well as offline at a budget price. Additionally, Zuari is also identified by its distinctive style of furniture like the Durian brand. It has more than 60 distributors and 500+ retailer furniture stores. Among all furniture brands, Zuari has created remarkable recognition because of its high-quality furniture. The featured categories of Zuari are Bedroom, Dining, Living Area, and Office.
Zuari product list
Enquiries
Email: customercare.india@ikea.com
Customer care: 1800 419 4532
Image Source: Zuari.com
Evok is one of the leading furniture brands in India. It provides modern furniture for home furnishing. It has 13 own stores and 15 franchise outlets in India. And, it also provides more than 20,000 products. Evok covers a wide range of products like work from home furniture, outdoor tables, living room furniture, etc. available both online and offline.
Evok product list
Chairs
Sofas
Dining tables
Storage units
Enquiries
Email: evokcare@evok.in
Customer care: 1800 1207 577
Image Source: Evok.com
Urban Ladder provides gorgeous furniture to fuel the beauty of your home. They have a wide range of furniture options available in the catalogue of different aesthetics like classic, modern, industrial, chic, etc. It is the best online furniture store to bookmark.
Urban Ladder product list
Enquiries
Email: hello@urbanladder.com
Customer care: 080-46666777
Image Source: UrbanLadder.com
List of Office furniture companies in India
Wipro is a well-known MultiNational Company that deals in various sectors like home appliances, lighting, IT, furniture, etc. Because of its quality delivery of furniture, it has loyal customers. Established in 1945 by Mohammad Premji, it is headquartered in Mumbai. Wipro has a wide range of great furniture products and is popular for its outstanding designs. The Wipro furniture is an example of perfection, quality, and design. Their specialization lies in office furniture with extraordinary design.
For example, the Wipro office desk is made of engineered wood for a glossy and rich finish. It is equipped with storage spaces to keep your belongings. The work from home concept has shifted corporates to stay at home. So, this kind of sleek table makes a perfect choice!
Wipro product list
Office chairs
Work desks
Sofas
Benching
Height-adjustable tables
Storage
Enquiries
Email: vibrant.solutions@wipro.com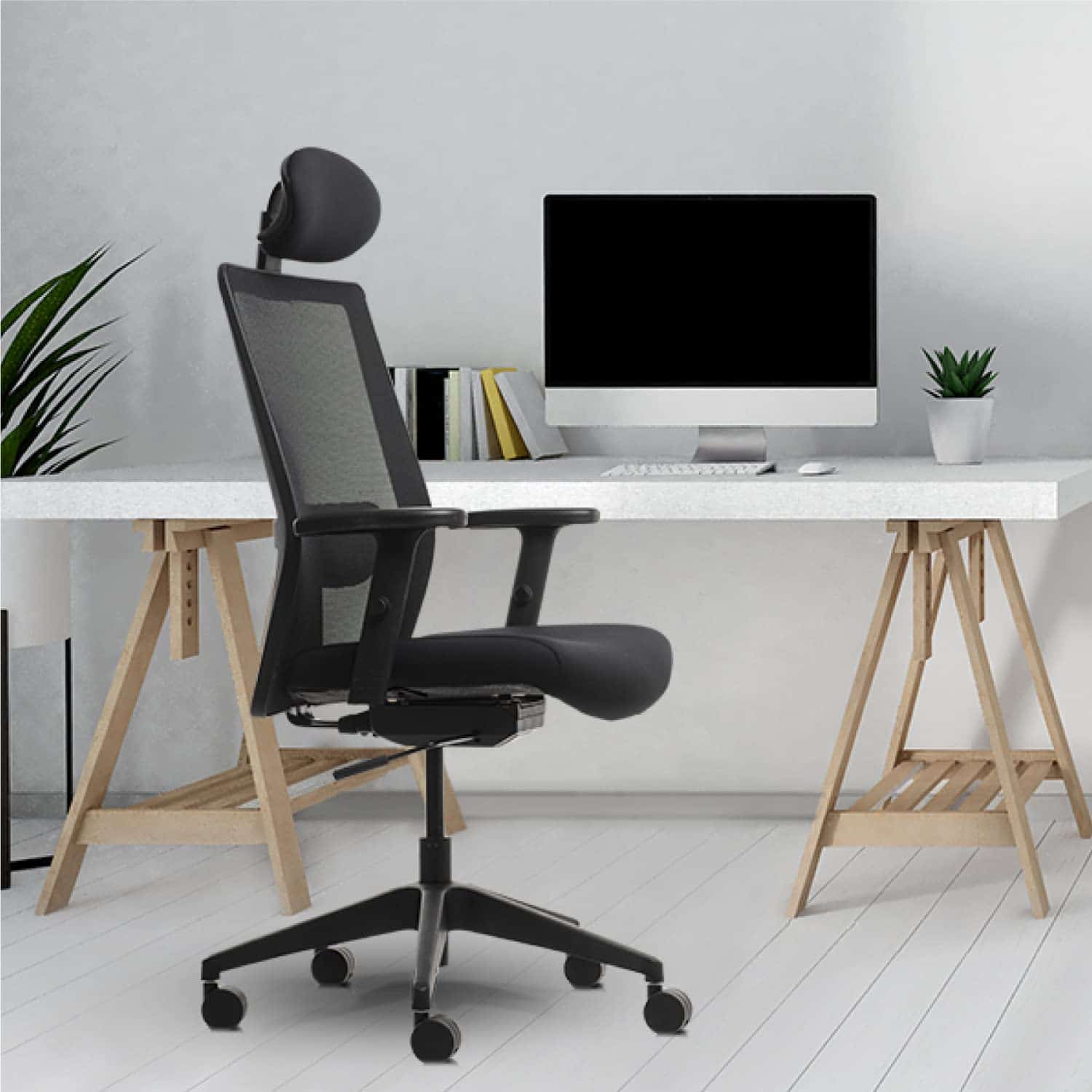 Image Source: Wipro.com
Nilkamal is one of the most famous furniture brands in India with 50 stores and 3000+ dealers. It is also well known for manufacturing moulded furniture. A basic plastic chair in your living room to the whole furniture set in your bedroom gives charm to your gleaming interiors. Nilkamal promises its customers quality and budget-friendly furniture.
Nilkamal product list
Beds
Sofas
Chairs
Dining tables
Cabinetry
Kids furniture
Office chairs & tables
Storages
Bench
Office sofas
Enquiries
Email: furniture.enquiry@nilkamal.com
Customer care: 1800 1219 115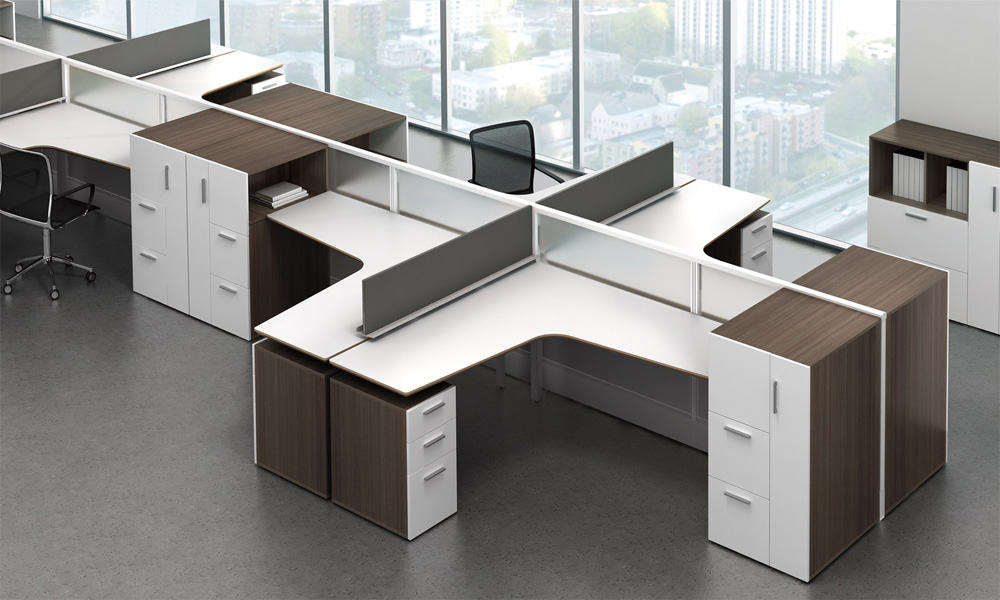 Image Source: Nilkamalfurniture.com
Geeken is one of the best office furniture brands in India that offers seatings and modular office furniture in India for the past 30 years. Dynamism, innovation, commitment, customer-focused service are the key factors that helped Geeken to achieve one of the best positions in the office furniture sector. All the architects, corporate offices, etc. believe Geeken to be one of the most trusted brands in office furniture.
The seating collection includes a workstation, office desks, conference tables, wooden and steel storage units, and computer tables. All are available in different colours, sizes and also be customized according to customer needs.
Geeken product list
Seating
Computer desks
Conference tables
Modular storage
Steel storage
 Sofa
Waiting chairs
Laboratory furniture
Cafe chairs
Enquiries
Email: contactus@geeken.co.in
Customer care: +91-124-4422850, +91-9717213399
Image Source: Geeken.com
Steelcase
Steelcase is one of the well-known companies with respect to office furniture. It provides a range of office furniture to aid people to reach their potential. The superior quality of the furniture has attracted many organizations and architects.
Steelcase product list
Seatings like office chairs, conference chairs, stools, sofas, etc.
Desk and tables
Storage
Enquiries
Customer care: 8887833522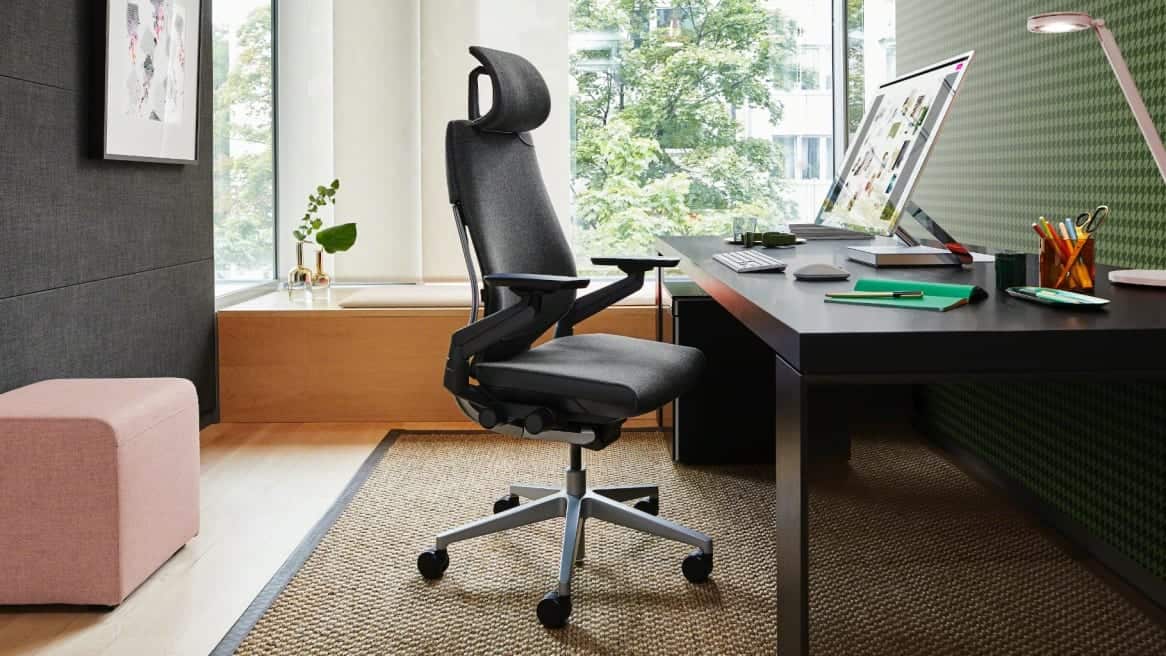 Image Source: Steelcase.com
Haworth
Haworth is one of the well-established furniture brands. It designs and manufactures furniture to create gorgeous working spaces. Therefore, it specializes in an organic workspace and CoDesigner. It manufactures uniquely furnished furniture and sells it online in stores across India.
Haworth product list
Chairs
Lounge
Desk and tables
Partitions
Storage
Enquiries
Email: apmarketing@haworth.com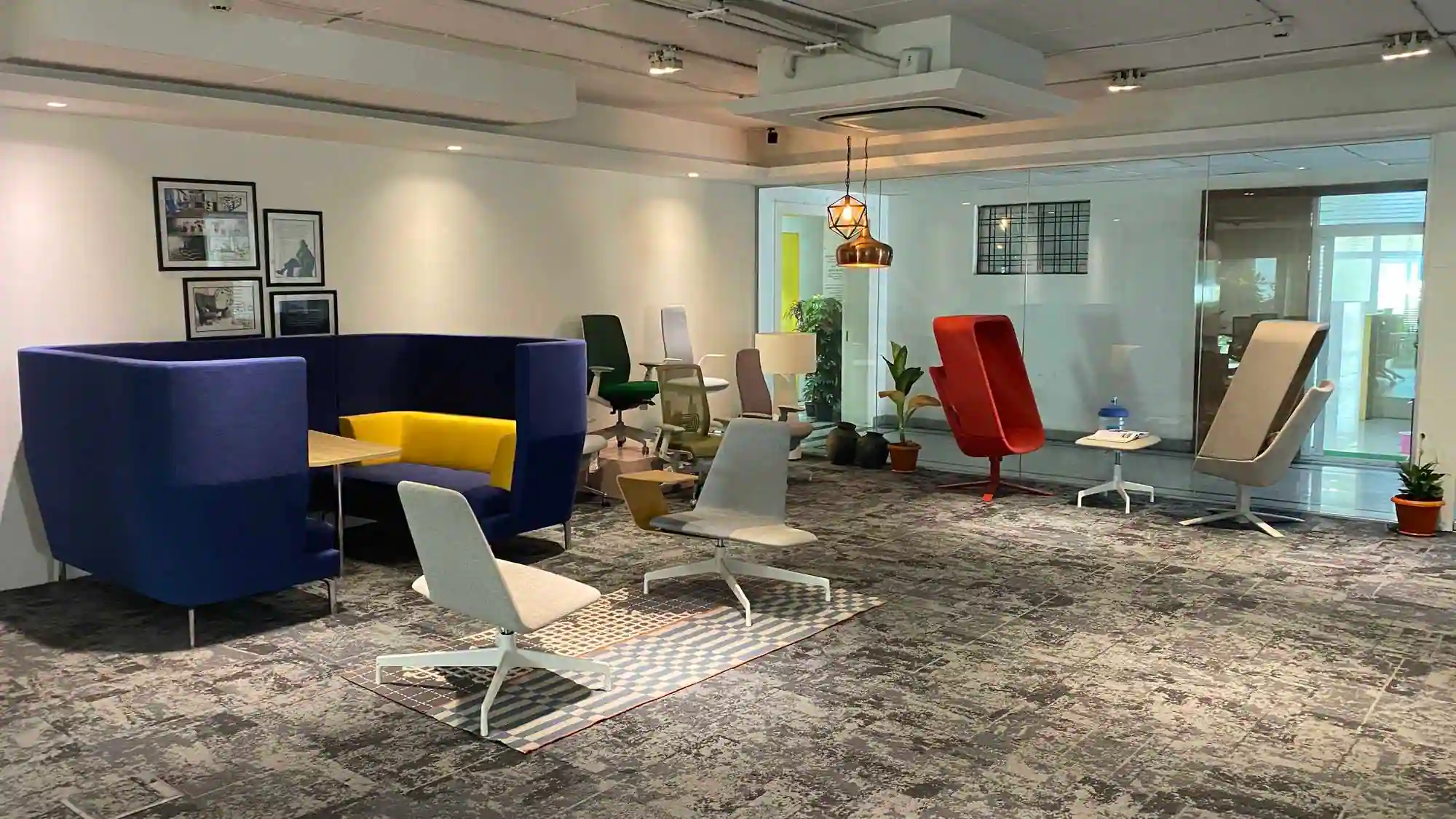 Image Source: Haworth.com
Herman Miller
Herman Miller is one of the best furniture companies in the category of office. It provides top furniture design for organizations. The furniture items manufactured by Herman Miller are backed by ergonomic research, experimentation, and analysis. Check their office furniture website for more information.
Herman Miller product list
Office chairs
Side chairs
Stools
Lounge seating
Benches
Desks
Space division
Tables
Storage
Enquiries
Customer care: 1800 1212 114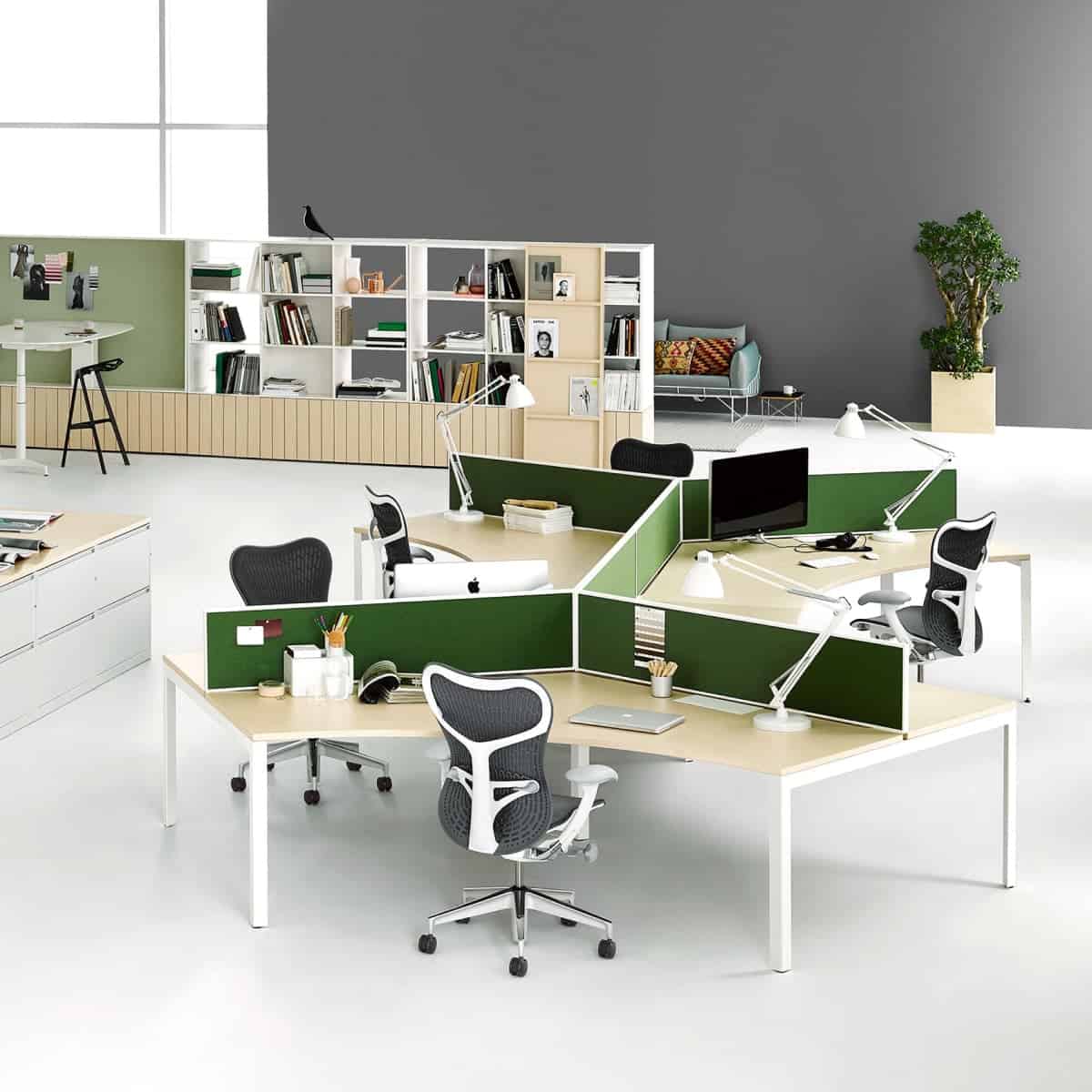 Image Source: HermanMiller.com
It is also one of the great office furniture brands in India. The furniture is of different colours and designs. Godrej also aims to provide thoughtfully designed furniture that transforms your office environment. There is a wide range of office furniture offered by Godrej on the online website as well as in offline stores, which are mentioned below.
Godrej Interio product list
Computer tables
Chairs
Study tables
Enquiries
Email: sales@godrejinterio.com
Customer care: 1-800-267-1122
Image Source: Godrej Interio
Luxury Furniture brands in India
Stanley
Stanley is one of the leading furniture brands in India. It provides customers with high-quality, durable, and stylish furniture. The homegrown brand has taken the furniture market by storm with its superior product quality, contemporary designs, and high durability. Since its inception, Stanley has honed the capability of world-class quality and reliability in their operations. They not only provide beautiful fixed and loose furniture solutions and home accessories but also craft automotive seating interiors. Their rich legacy integrated with the intricate detailing makes them one of the most trusted luxury furniture brands in India.
Stanley product list
Sofas
Loose furniture
Armchair & Puffee
Dining tables
Dining chairs and bar stools
Beds
Home office
Cabinets
Recliners
Tv units
Crockery unit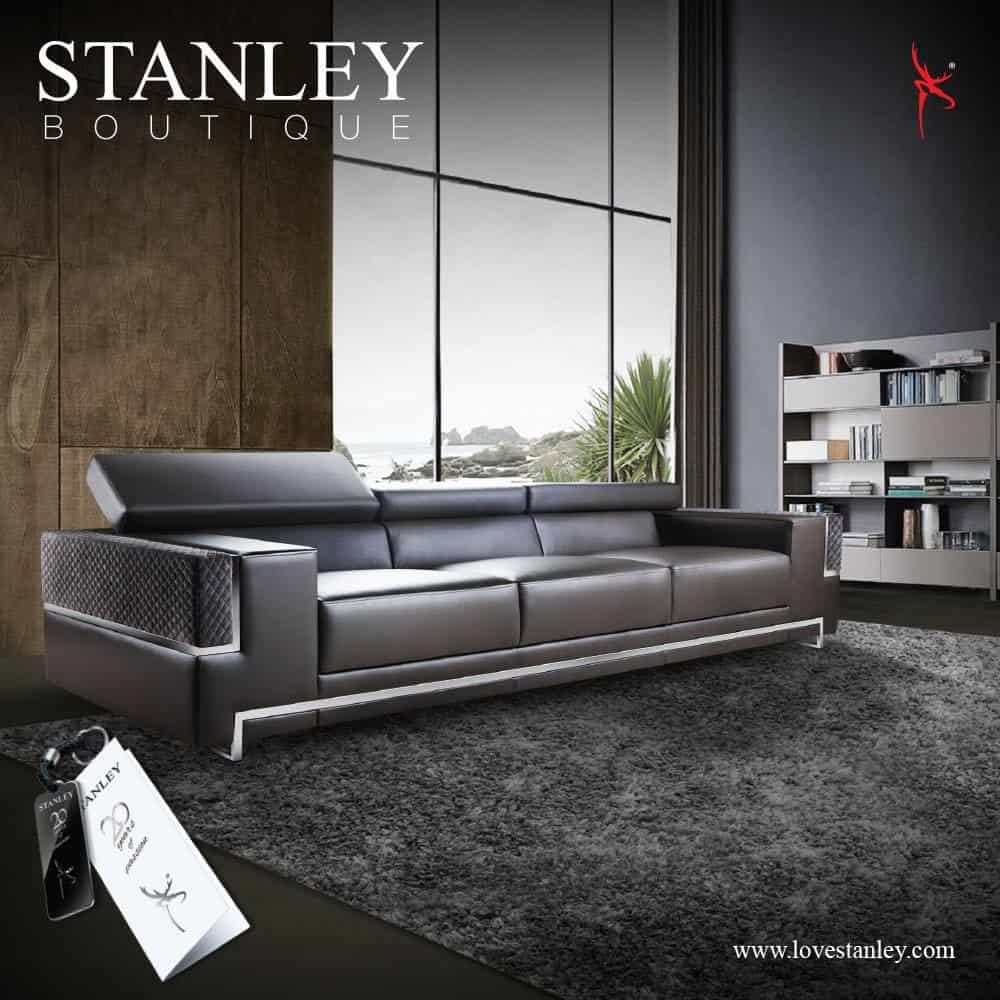 Image Source: Lovestanley.com
BoConcept
BoConcept was founded in 1952. It has tremendously grown from a small company to now Denmark's largest furniture brand. Its success is seen with 300 stores in 60 or more countries. It's a fashion brand with the introduction of Danish craftsmanship in India.
BoConcept furniture transforms your space into an extraordinary place to relax. Also, it is known for customer-centric services with high quality, highly functional, and modern furniture. Get inspired by their alpine-style furniture like sofa, chairs, tables, beds, etc. BoConcept offers elegant furniture that enhances the home decor
BoConcept product list
Sofas
Chairs
Tables
Armchairs
Storage
Beds
Outdoor furniture
And other accessories.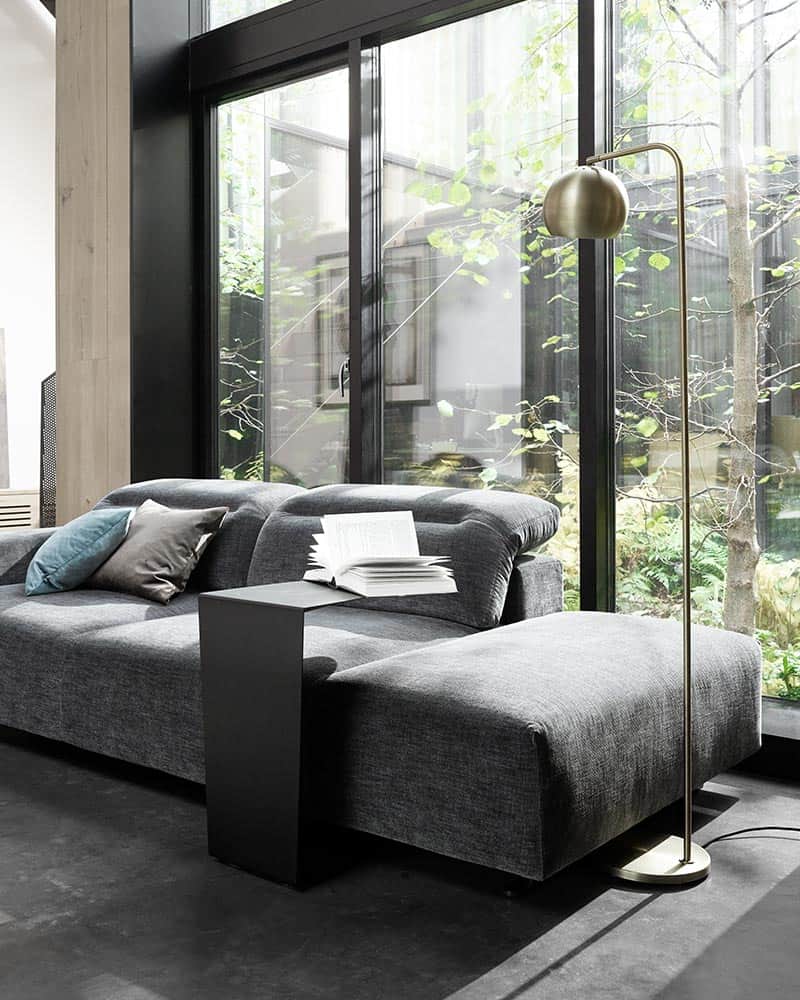 Image Source: BoConcept.com
Natuzzi
Natuzzi is an Italian company that provides high-end furniture and was established in the year 1959. The specialization lies in manufacturing sofas, armchairs, and living room accessories. It has a global reach with respect to furniture and is the only company to be listed on Wall Street.
The designs of furniture draw inspiration from the Mediterranean. It is a blend of various ideas and styles. The Natuzzi furniture creates a happy place and provides an integrated furnishing experience to your home.
Natuzzi product list
Sofas
Sleeper sofa
Armchairs and recliners
Coffee tables
Tables
Chairs
Beds
Bedside tables
Dressers and chest
Storages
Image Source: Natuzzi.com
Scasa
Scasa was established in 2017. It brings the world's best premium furniture design to your home. This brand provides quality and luxe-style furniture. It has a series of furniture products starting from stylish sofas, comfortable beds, bountiful cabinets, outdoor seating, etc.
Scasa product list
Armchairs
Beds
Coffee tables and side tables
Sofas
Storage units
Tables
TV units
Wardrobes
Enquiries
Email: info@scasa.in
Customer care: +91 9032456688
Image Source: Scasa.com
B&B Italia
B&B Italia is one of the famous Italian brands and is considered to be the main player with respect to luxury furniture brands in India. It is always recognized for its modern design and innovative technologies and it provides both outdoor and indoor furniture.
B&B Italia product list
Sofas
Armchairs
Chairs
Beds
Tables
Enquiries
Email: info@bebitalia.com
Customer care: +39 031 795 213
Image Source: B&B Italia.com
Conclusion
On the whole, furniture is a functionally and aesthetically important thing for the home. Every little element like colour, style, design, etc. has a big influence and that is why choosing the proper furniture for your home is important. There are different brands and stores that sell furniture in India delivering high-quality, sustainable, eco-friendly, premium furniture for your home or office. Some of the top furniture companies in India are Godrej Interio, Durian, Damro, Ikea, Urban Ladder, Stanley, BoConcept, etc., and buy their products online. If you are tired of searching for the best furniture brands or companies in India, then we have got you the perfect answer. This article has covered all about furniture and its top brands in three different categories namely home, office, and luxury furniture. So, deck up your home with beautiful furniture from the stores near you or online here!
*The featured image used in the article is from Pinterest
[vvsmustread]