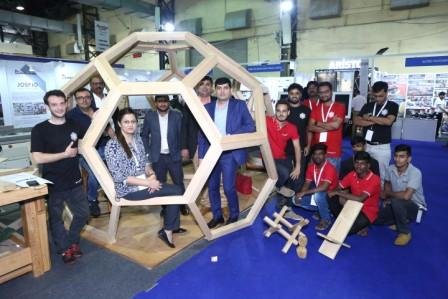 Canadian Wood partnered with Bram Woodcrafting Studio to create warm and inspirational designs in western hemlock at the recently concluded Mumbai Wood 2019. The highlight of the show was Geodesic design – a Pergola created by Bram Woodcrafting Studio at the event using Canadian Wood species.
Mr.Bram Rouws – a carpenter, cabinet maker and furniture designer from Limoges, France conducted live wood craft session. As part of the Furniture & Fittings Skill Council (FFSC) initiative, Mr.Rouws conducted workshop session for students. Canadian Wood created a Gold Lounge for VVIP members attending the event. The pergola at the Gold Lounge consisted of a wide range of furniture made in western hemlock.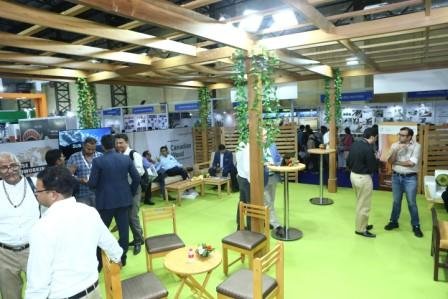 The Architects, Interior Designers, Builders & Developers, Consultants who attended Mumbai Wood were highly impressed with the versatility of the Canadian Wood species and the many possibilities it presented to them to design in wood for different applications in future.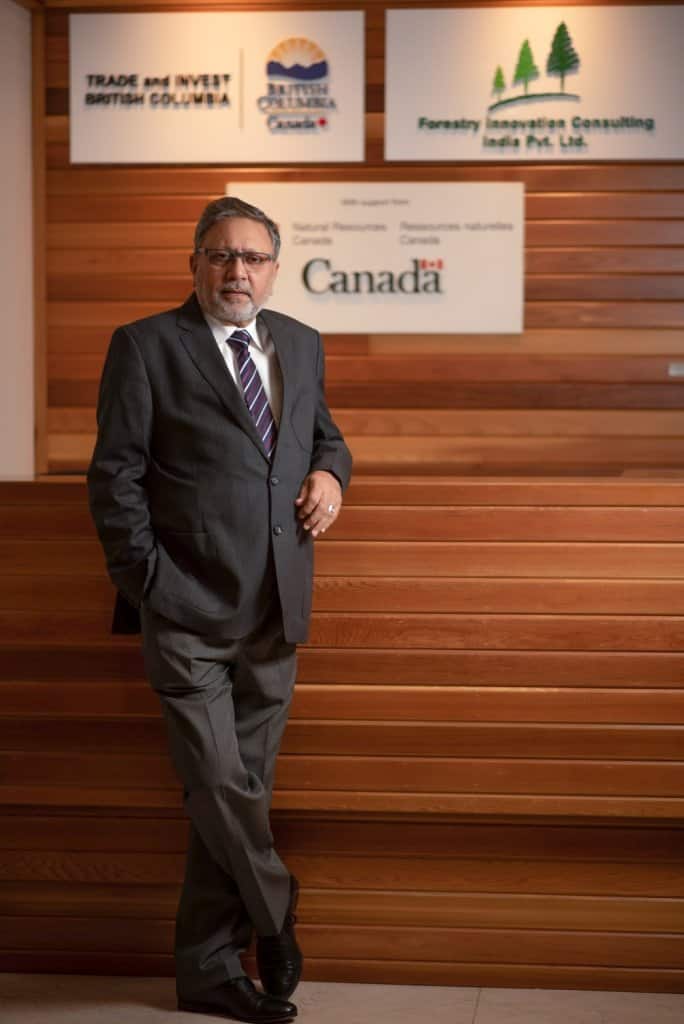 Speaking about the success of the exhibition, Mr.Pranesh Chhibber, Country Director, FII (Canadian Wood)-India said, 'We are happy to partner with Bram Rouws, with his expertise in carpentry and furniture designing he has created a masterpiece structure at Mumbai Wood exhibition. India's love for wood is legendary and we have recognised the welcome trend of savvy consumers increasingly demanding a commitment from designers, developers and manufacturers towards conserving the environment while using natural materials like wood. Thus, they look for suppliers of wood from sustainable sources, who can demonstrate their environmental credentials as well.'
The western hemlock from British Columbia (B.C.) Canada is ideal for furniture, panelling, doors, windows, and interior décor. This wood gives a contemporary, traditional and clear look as it is non – resinous and takes on most paints, stains, and finishes well. Hemlock wood is the perfect choice for a versatile look on woodworking projects. The wood has good strength to weight ratio, has excellent machining properties, it shapes well and polishes beautifully. The PEFC and/or FSC certified Canadian Wood is sourced from B.C., Canada. Canada is the world leader in certified forests and the world's largest lumber exporter.