According to the latest trends, sliding doors and windows have become the top choice for most buildings. These systems enhance the look of the interiors and the façade. The horizontal sliding features offer great space optimization as well as style. Such benefits of sliding systems have made them a popular pick for decades, even though they had an unsteady beginning. Over time, these sliding windows and door systems have enjoyed several upgrades. One major upgrade is the introduction of UPVC sliding doors and window systems. UPVC doors and windows come in many designs and functionality options. This article will highlight the myths associated with UPVC doors and windows and also discuss how Deceuninck sliding systems have emerged as one of the most trustworthy names in the market.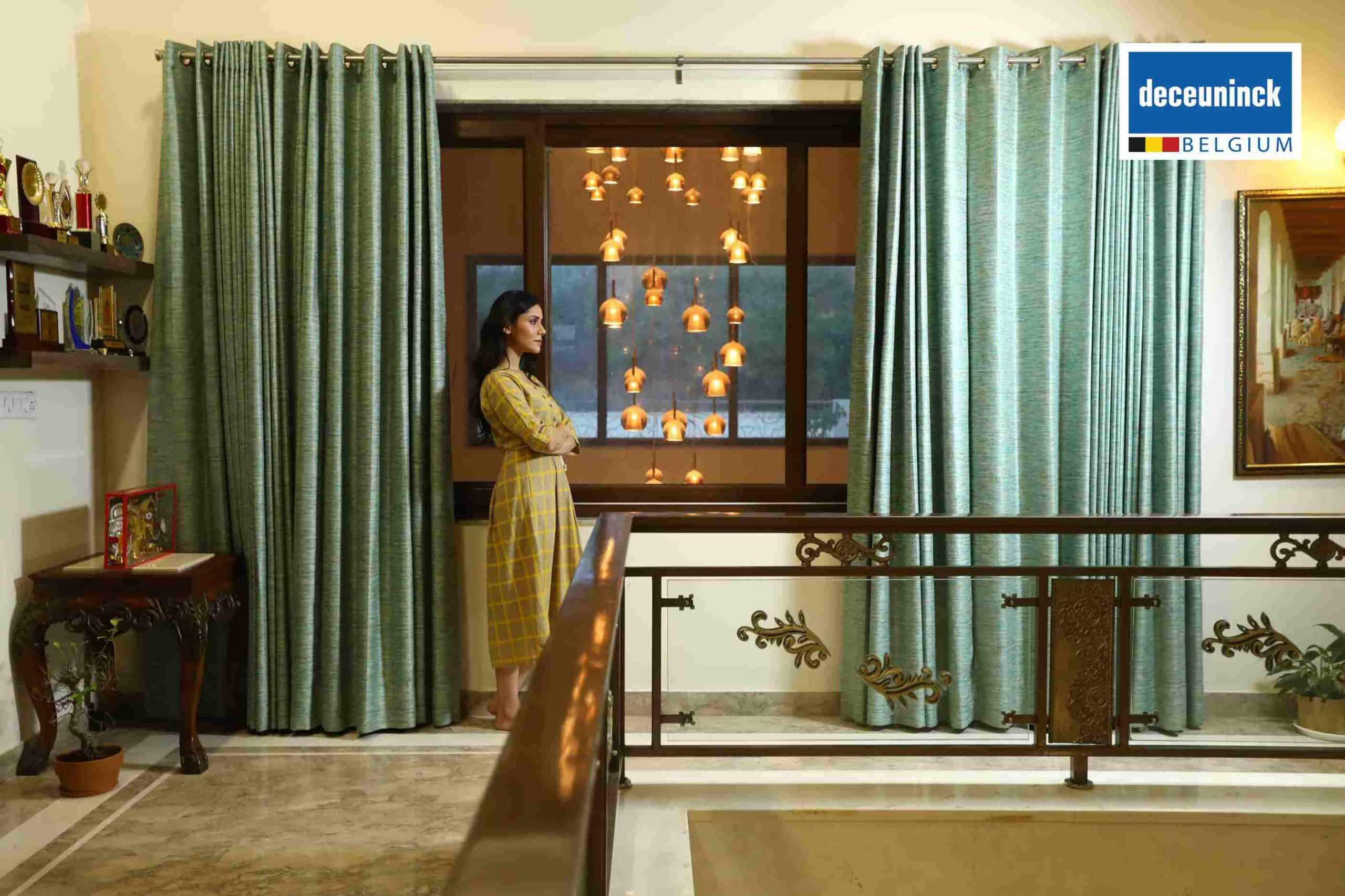 The modern building's architectural style thrives on space utilization. Sadly, the metro culture doesn't give the luxury of space. So, you have to make the most of what is available.  UPVC sliding doors and windows are one of the best investments to enhance your home's design appeal. The sliding systems occupy less space and can open sideways in both directions and also lift off easily. Whether the purpose of the windows and doors is ventilation, curb appeal, or weatherization, UPVC systems work best for all uses.
It is a misconception that sliding systems lack design versatility. On the contrary, UPVC sliding systems ooze class and style. Whether you need glossy edges or the elegance of matte, you can get it all. So, it's safe to say that a UPVC window and door system can easily match your personal style and aesthetic preference.
What is UPVC?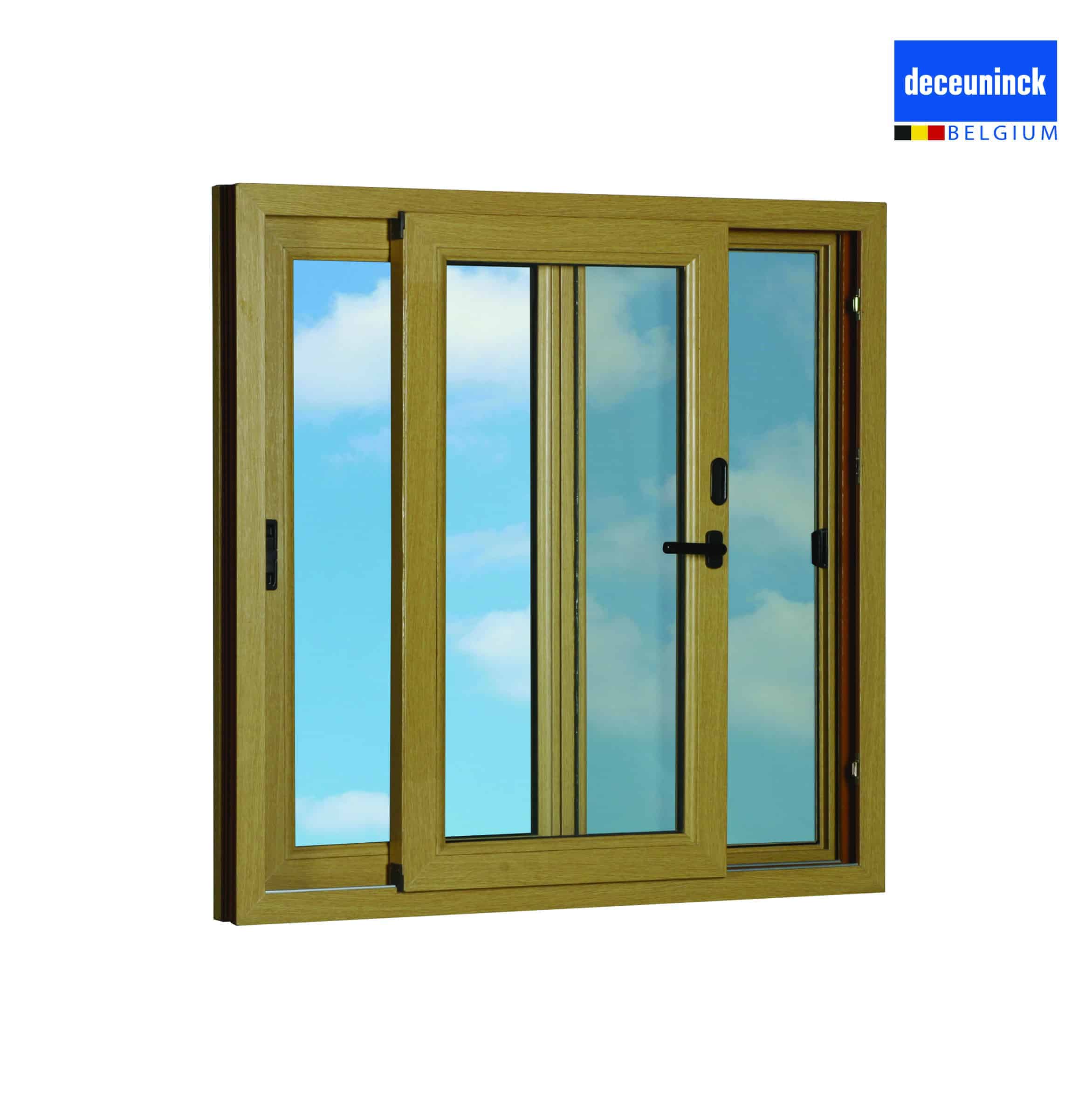 Unplasticized Polyvinyl Chloride, or UPVC, is a robust, low-maintenance, but lightweight plastic construction material. Thanks to its multiple advantages, such as its excellent resistance to chemicals and oxidation from water, UPVC has become increasingly popular in the home improvement business as an alternative to painted wood. It's especially well-suited for double-glazed windows and doors.
Myths about UPVC doors and windows sliding system
Heat damage
One of the most common misconceptions faced by UPVC systems is heat damage. It causes weakened and discoloured plastic. The weather also causes swelling and contraction which damages the overall structure of the sliding system.
Wind pressure
The wind load differs from floor to floor. The building's height and geographical location impact the wind load. So, the upper levels experience more harm due to the wind load than the lower levels. Wind shear and harsh weather conditions demand stronger doors and windows. Hence, there remains a false notion that UPVC is not an ideal option for skyscrapers.
Maintenance
Although UPVC remains a low-maintenance material, it is believed that it is difficult to manage UPVC windows in high-rise buildings. The problem increases multiple folds if the windows operate on a hinged mechanism.
Stiff handles and locking issues
Another misbelief remains that due to swelling and contracting of UPVC material, the handles and locking system sometimes get misaligned. This causes slamming and swinging of the fittings.
With an aim to break these myths, brands such as Deceuninck took it upon themselves to bring about the much-needed reform and fact-checking. Read along to find out more about Deceuninck and its innovative UPVC solutions.
Deceuninck UPVC doors and windows sliding system
About Deceuninck
Deceuninck was founded in 1937 and has a legacy of 80+ years in the UPVC business. Deceuninck has been present in India for the past 15+ years and has completed 100+ projects pan India, of which 20 buildings are high-rise towers.
With 22 storage and distribution facilities as well as 17 vertically integrated manufacturing plants located in five geographical locations: Western Europe, Central Europe, Eastern Europe, North America, and Turkey, Deceuninck provides outstanding quality and product assurance to all its customers.
Deceuninck provides innovative solutions and Best in Class profiles for UPVC windows & doors with an excellent and committed 65 authorized channel partner network pan India.
Deceuninck UPVC (doors and windows) sliding system features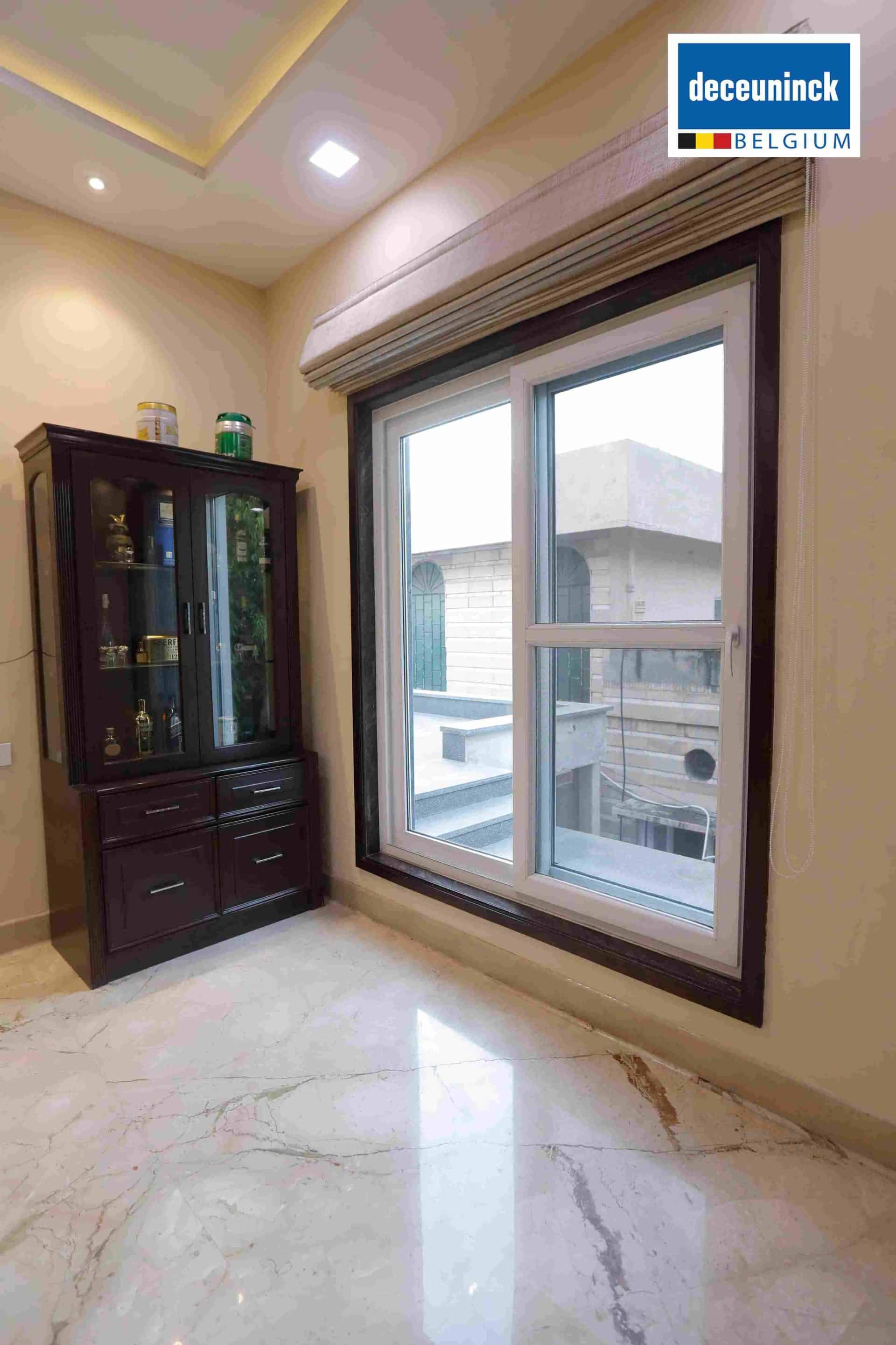 Deceuninck UPVC doors and windows provide sound insulation 
Deceuninck UPVC sliding windows and doors protect the room from unnecessary noise by offering effective sound insulation. When closed, these doors and windows block out external disturbances creating a comfortable environment inside the room.
Deceuninck UPVC doors and windows offer t

hermal insulation
Deceuninck UPVC doors and windows are perfectly suitable for extreme weather conditions. The high-performance polymer is tough, light-weight, and offers excellent insulating properties. Protection against powerful wind gusts, thunderstorms, heat, and extreme cold remains one of its numerous unspoken benefits. The high strength also makes the sliding systems remain unaffected by extreme temperatures and seasons. So, the profiles do not swell or distort. The thermal passivity also protects the fenestration from warping, chipping, rotting, and flaking.
UPVC doors and windows by Deceuninck offer l

ow maintenance
It goes without saying that UPVC systems are easier to clean. The doors and windows do not need frequent polish. Also, since you don't need to worry about termites, you do not have to splurge on pest treatment or unnecessary carpentry work. The material offers fire protection and long-lasting durability. All this makes UPVC an easy-on-the-pockets material. Unlike hardwood or any other material, it does not need regular painting. Water and detergent are all that one needs to clean them.
UPVC doors and windows come in stylish designs
In addition to providing unparalleled protection, Deceuninck UPVC sliding systems offer a wide array of colours and finishes. Thus, you can choose from an endless list of window and door designs as per your style preference to enhance the look of your room. The UV-protected material maintains its form, shine, colour, and texture for many years to come.
Deceuninck UPVC doors windows qualify for all wind pressure tests
Due to Deceuninck's high-quality material properties and gasket technology, Deceuninck windows & doors are ideal for coastal regions and areas experiencing high wind pressure. Also, salty air, strong winds, and extreme weathering have no effect on the performance of the Deceuninck profiles for windows and doors.
In India, windows & doors are designed with reference to wind resistance as per IS 875 – Part 3. As per wind load, the product will qualify for all requirements and provide solutions as per the building design & wind load factors.
Deceuninck UPVC doors and windows are w

aterproof
Unplasticized Polyvinyl Chloride doesn't rust. Also, it has great sealing characteristics. The water-tight material prevents rainfall, dust, and debris from entering the room. Also, you don't have to worry about rainwater getting stuck between the joints of the windows and doors. Thus, you get an extended life with Deceuninck UPVC doors and windows sliding systems.
A Special  Note: Mr. Satish Kumar, Group Business Development Director, Asia & Australasia, Deceuninck Group. 
We strive to offer quality products across India with trusted partners. We continually innovate our products to service the ever-evolving market requirements. Our sliding window and door solutions will last a lifetime even after exposure to extreme temperatures and severe weather conditions. Strength, durability, heat-stability, color-retention, and safety are the key features offered by us.
Notable Deceuninck UPVC projects
Deceuninck has worked with notable developers pan India and has successfully executed several UPVC doors and windows projects in India.
Some of the major Deceuninck projects in South India are done with:
Brigade Group
Prestige Group
Deceuninck projects in West India are done with:
Runwal Group
Rustomjee Group
Deceuninck projects in North India are done with :
Emaar Properties
ATS Group and many more.
Thus, it would not be incorrect to say that the brand's UPVC systems are trusted by the most prestigious names in the world. This is a clear testimony to the reliability, safety, class, and efficiency of the brand and its products.
Conclusion
UPVC sliding doors and window systems remain the talk of the town for several reasons. These products have become every professional's favourite choice. Although there was once a time when UPVC didn't even make it to the list of top 10 trending materials for fenestration systems due to certain misconceptions, today, the dynamics have completely changed. With the remarkable entry of brands such as Deceuninck, UPVC has become the new hit.
If you are looking for a comprehensive solution to your fenestration question, you cannot go wrong with Deceuninck UPVC doors and windows. The fenestration system safeguards the entire property stylishly and gives you safe and efficient settings.
To know more about Deceuninck, contact on the details mentioned below: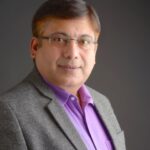 Mr. Dev Chandwani
Business Development Director
Deceuninck Profiles India Pvt. Ltd.
Contact Number: +918754864440
[vvsmustread]