The German brand raumplus manufactures customised sliding doors, room dividers, and closet systems. The word 'customisation' is central to the company's philosophy. It prides itself in being focussed on flexible room dividers and sliding solutions – from one-off pieces to large quantities.
The company introduced it's first sliding door, built in 1986. Today, the company has many recognitions to it's name, including Red Dot Award, German Design Award, and more.  Among it's many innovative sliding solutions is the illuminated S1200 LED sliding door. Every year, it presents it's latest solutions at leading international shows like imm cologne.  It's solutions carry a 10 years warranty.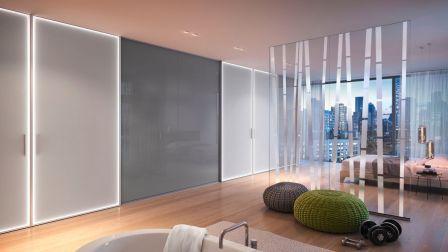 Today, the brand is present in markets across the world. It has partners in 70 countries, including  India, USA, Canada, Russia, Switzerland and Poland. Despite the brand's ongoing success and growth, the company continues to stand for the ethical principles that have been an integral brand component since the company was founded – customer-friendly service, diversity, uncompromising quality, and competence.
The product range includes:
One can also plan and visualise the solutions online, as available from the company.
Website: https://www.raumplus.com/in
raumplus India Customer Care Number:  0 83789 10007