Tiles are more than just safe flooring for your home's interior spaces. These contribute significantly to the interior design of your house by fostering a mood that enhances the appearance and feel of the living area. It becomes challenging to select among the vast array of designs, colours, textures, forms, and materials. Moreover, neutral colours are frequently used to create a more tranquil atmosphere, but if you want to add some vitality and a boost, consider adding a dash of colour. Varmora tile is one such brand, that offers you a wide range of colours and finishes in its catalogue products at a budget-friendly price, has good customer reviews, and can be easily compared to other top tile brands (Don't miss our Varmora tiles vs Kajaria bit ahead!).
In this article, we have talked about almost everything you need to know regarding Varmora tiles, in terms of company overview, available range of tiles, catalogue, price list, and dealer location.  So, if you are considering Varmora tiles for your walls and floors, this article is for you.
About the company
Varmora Tiles is one of the leading ceramic, porcelain, and vitrified tile manufacturing companies in India with the best reviews, since 1994. It sources its raw materials from international organizations like Sacmi Italy. Its manufacturing plants are equipped with Italian machinery capable of sustainable production quality and strength.
Head Office: 8/A, National Highway, At. Dhuva, Tal. Wankaner, Dist. Morbi, Gujarat – 363621, India
Types of tiles
Wall Tiles
Image Source: Varmora
Varmora Tiles offer premium quality wall tiles. Some of the finishes they offer in wall tiles are glossy, matt, rustic, SP effect, etc. You can also get a varied number of sizes in wall tiles. Akira, Aliza, Altal, Amelie, Amori, etc. are some of the renowned ranges of wall tiles of this brand.
Also see:
Renovating Your Commercial Space? Replace Your Tiles Flooring In No Time!
Floor Tiles
Image Source: Varmora
This brand offers floor tiles that are great in quality and aesthetics. The types of floor tiles they offer are GVT, vitrified, porcelain, colorbody, etc. You can also select finishes like color glaze matt, glossy, crystal, rustic, etc. for all types of Varmora floor tiles. They offer floor tiles in various sizes and some of the popular ranges of Varmora floor tiles are Aaras, Agora, Aldo, etc.
Slabs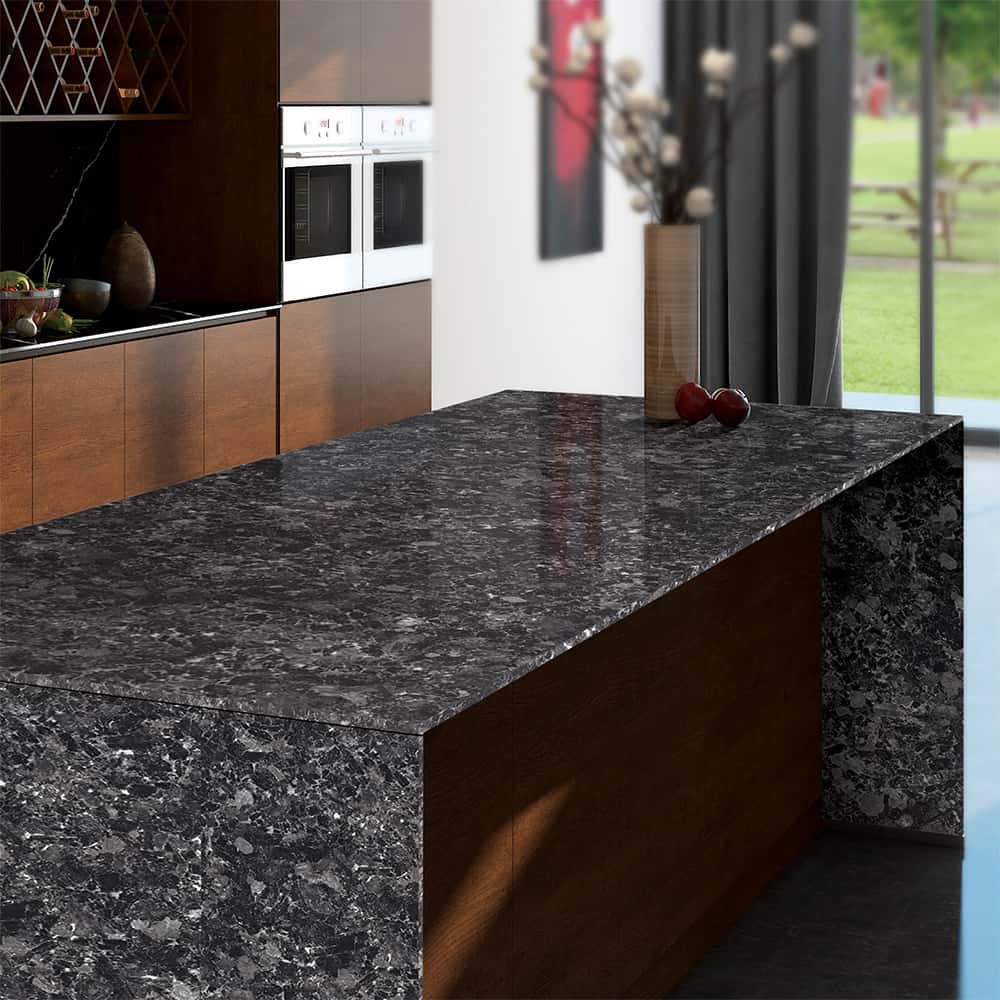 Image Source: Varmora
The brand offers premium slabs made using state-of-the-art technology. It offers full-body and GVT slabs in different sizes. Its slabs also come in a wide variety of finishes like glossy, kerinox, matt, metallic, silk satin, etc. Some of the top ranges of Varmora slabs are Admira, Albert, Alessia, Alexa, etc.
View full Varmora tile catalogue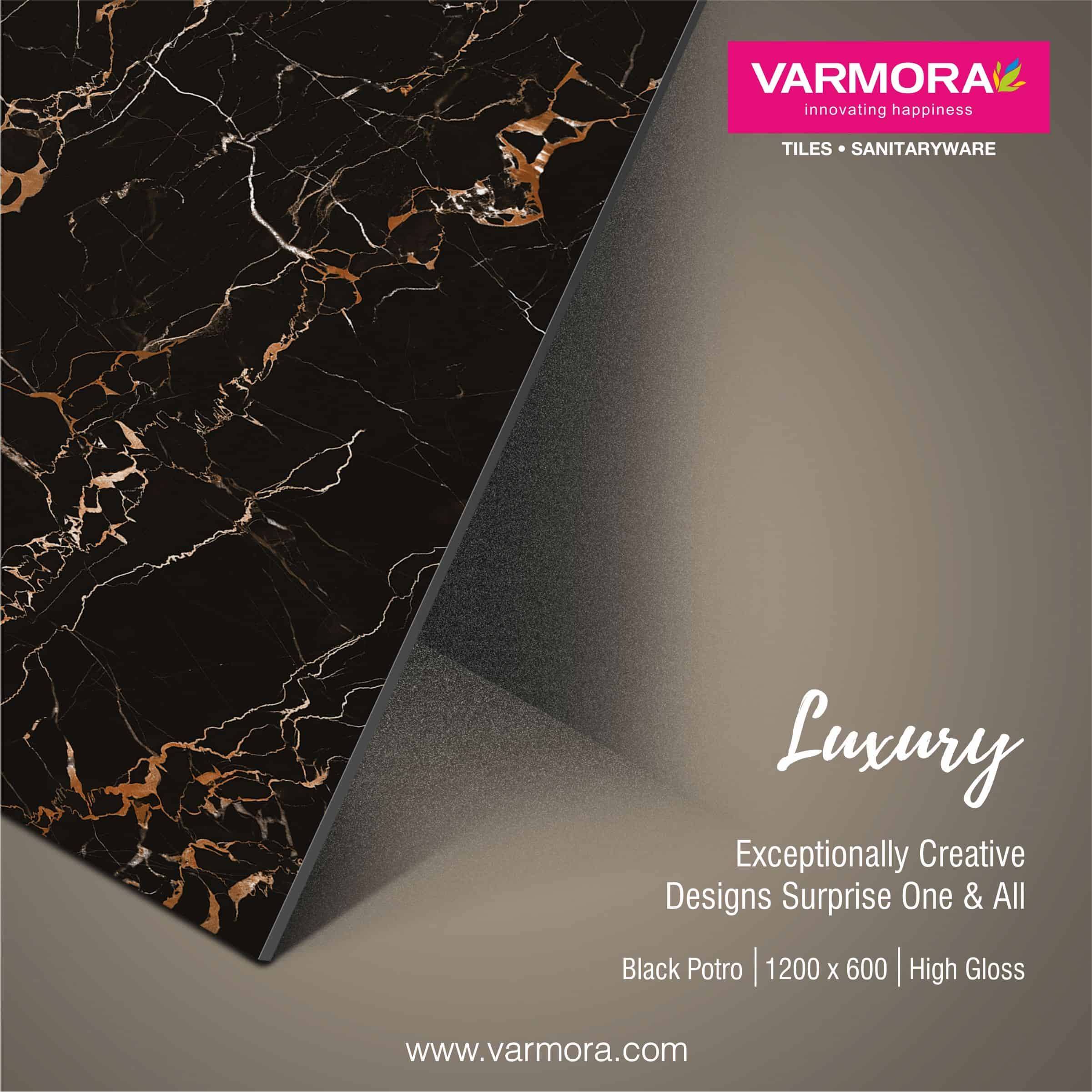 Varmora Tiles Price List
The tile solutions of this brand come in a variety of stylish designs at pocket-friendly prices and also have a lot of positive reviews. Here is a table you can refer to have a better understanding of the prices of different types of tiles:
| | |
| --- | --- |
| Types of tiles | Price per square feet |
| Wall tiles | Rs. 55 |
| Floor tiles | Rs. 24 |
| Slabs | Rs. 260 |
Varmora Tiles 'Near me'
This tile brand has a vast network of more than 5000 retail outlets, over 700 dealers, and around 12 branch offices with more than 1200 professionals across the country. Hence, to locate a "dealer near me" use the link given below.
Varmora Tiles vs Kajaria tiles
Here is a table of comparison between the two most popular tile companies, Varmora vs Kajaria tiles:
| | |
| --- | --- |
| Varmora Tiles | Kajaria Tiles |
| Established in 1994 | Established in 1988 |
| Categories: Wall tiles, Floor tiles, Slabs | Categories: Ceramic tiles, Polished vitrified tiles, Glazed vitrified tiles |
| Types: Vitrified, Techno twin, Soluble salt, porcelain, etc. | Types: Vitrified, Slabs, Planks, Digital tiles, etc. |
| Finish: Matt, metallic, rustic, glossy, hi-gloss, sugar finish | Finish: Matt, glossy, satin matt, metallic, rustic, wood, metallic, super glossy, sugar hone, Spanish design. |
| Size: Available from 300mm*300 mm to 800mm*1200mm | Size: Available from 30cm*30cm to 80cm*120cm |
| Exports to more than 70 countries worldwide | Exports to more than 30 countries worldwide |
Conclusion
Tiles are suitable for every room in the house. You may think that tiles are commonly associated with bathrooms and kitchens, but you can use them in your bedroom and even in your entire home. The variety and design options of tiles are astounding and they are available in almost any colour, pattern, style, shape, and size. Tiles can match any aesthetic style or design you're after for your home. The tile range offered by Varmora tiles incorporates all these features without compromising on quality, due to this they have gathered a lot of positive reviews from their customers.
Now, you are ready to deck up all the walls and floors of your house with the elegant designs and finishes of Varmora tiles. So, get inspired and reflect your personality in your walls and flooring by incorporating Varmora tile solutions for your home.
*The featured image used in this article is from Varmora