Blum helps you translate your ideas into top-quality solutions to enhance the quality of living. It delivers a wide range of products, comprehensive advice, and a well-thought-out approach. One of their products is the Blum MERIVOBOX.
About the Product
MERIVOBOX gives you a wide variety of options while assembly stays the same. This box system features an innovative runner system for high stability and load-bearing capacity.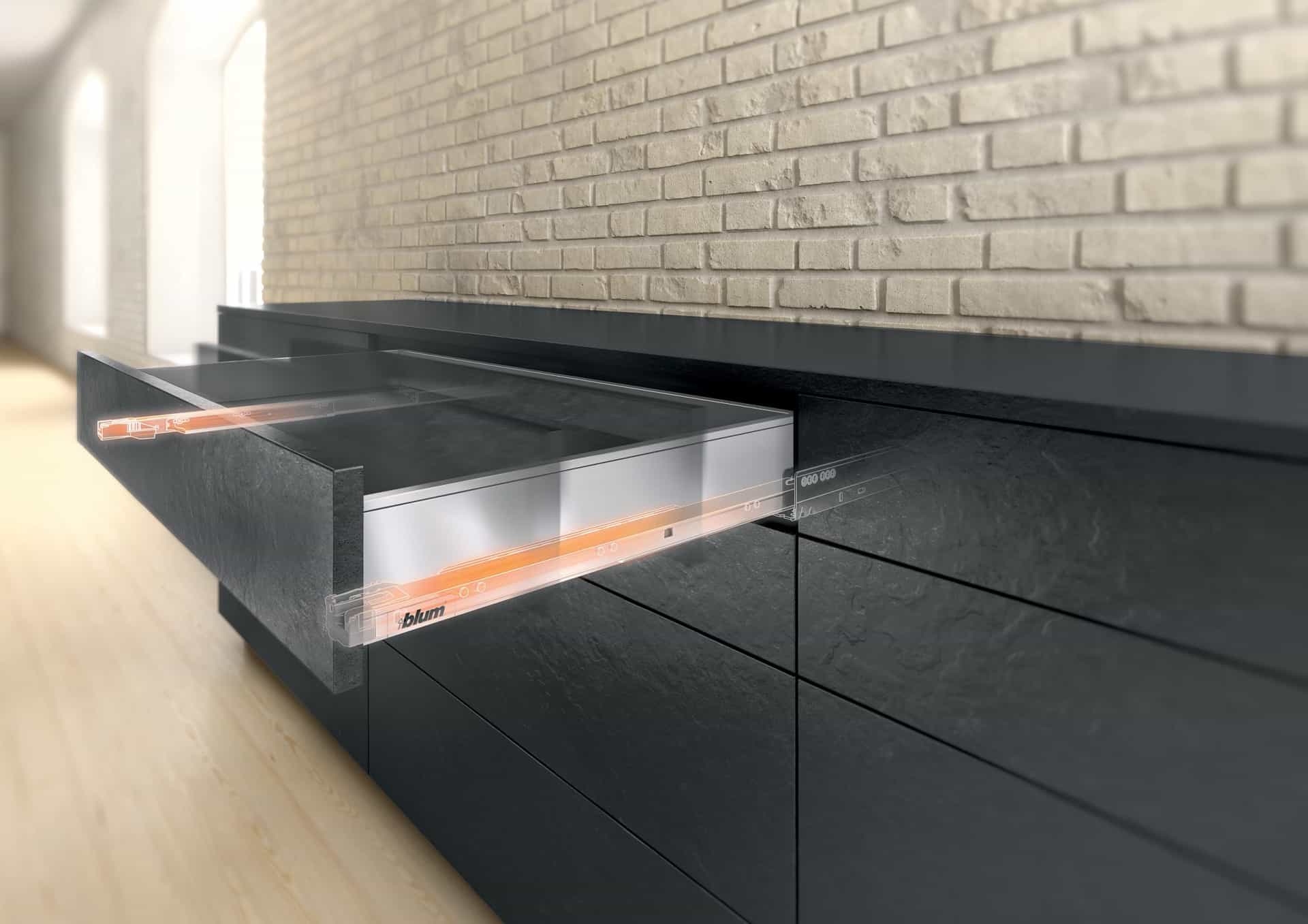 The Legrabox kitchen drawer and cabinets from Blum provide a solution to all your free space in the kitchen. Furthermore, it
Product Description
MERIVOBOX is an impressive and uniform platform drawer box system that allows you to create a broad range of drawers for the kitchen with just a few components for which manufacturing and assembly are identical. Moreover, with the drawer system's minimalist design, the multiple award-winning drawer box system simplifies production processes and increases manufacturing efficiency.
Last year, the minimalist design of the drawer box won the German Design Award and the iF Design Award, followed by the prestigious red dot award in 2021. Also, the juries were impressed by the minimalist design and the simple manufacturing and assembly process that stays the same for all options.
Specifications
Incredibly simple to manufacture and assemble drawers and pull-outs to meet every demand.
Maximum functionality combined with stunning design.
Allows the creation of an extensive range with just a few components.
Simplifies furniture manufacturing.
Boasts straight lines and a striking look. Thus, this platform box drawer system exhibits minimalism meets distinctive design.
The runner concept delivers extremely smooth running action and high load-bearing capacity coupled with a feather-light glide and enhanced stability.
No matter which model you opt for, assembly is always simple, and adjustment is always the same.
Moreover, it is extremely easy to achieve precise results.
Shows off its flexibility as a platform system with numerous options.
Offers a range of possibilities in furniture design − especially in the kitchen, but in all other living areas as well.
Features an innovative L-shape of the brand-new runner system.
In addition to the synchronized feather-light glide, the high level of front stability opens up new possibilities in kitchen design.
Kitchen users experience maximum functionality combined with stunning design.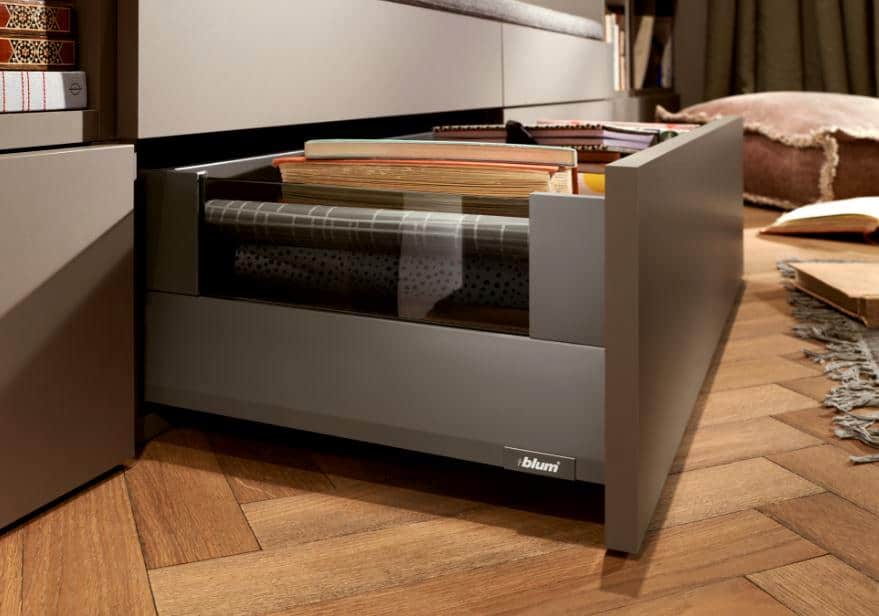 Three drawer box systems with different focuses
Along with MERIVOBOX, Blum provides two more double-walled drawer box systems to meet the different requirements of furniture manufacturers and furniture users. Each of the three-drawer box systems has a feather-light glide and meets quite specific demands:
LEGRABOX provides a high level of freedom in terms of design and customization.
TANDEMBOX provides a clear range for efficient manufacturing.
MERIVOBOX offers numerous options and minimalist aesthetics while assembly stays the same.
The Austrian fittings manufacturer's metal drawers have different drawer side accessories, colours, and finishes, offering a range of possibilities in furniture design − especially in the kitchen, but in all other living areas as well.
Note: Blum presented MERIVOBOX to customers for the first time at Interzum 2019. They are now working hard to ensure that MERIVOBOX will soon be available in the Indian market.
Contact Details:
M: +91-9967632127
Email: Support@buildingandinteriors.com
Brand Info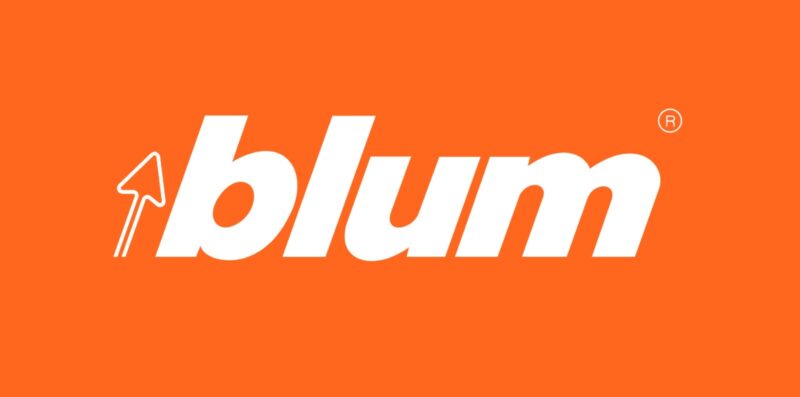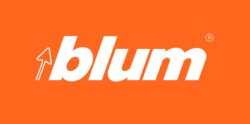 Blum
Established on March 1, 1952, by Julius Blum, Blum is an Austrian-based company and a global manufacturer of the highest-quality furniture fittings. Notably, the brand is synonymous with innovation, creative design ideas, and a well-thought-out approach. Presently, Blum stands as a prominent global player in the category of furniture and kitchen cabinetry fittings manufacturing. Blum has consistently earned recognition and awards for its product quality, design, functions, and precise installation across a wide range of applications. Blum places a high value on creating furniture fittings and kitchen accessories now in India that improve the quality of life. It creates lift, hinge, pull-out, and pocket systems for furniture and offers related services and assembly tools.
The durability and functionality of fittings throughout all living spaces hold significant importance. Beyond just kitchens, where daily wear and tear is a concern, the need for fittings to balance aesthetic appeal with practical utility becomes paramount. Blum meticulously studied the needs of homeowners worldwide, continually pioneering innovative approaches to elevate the functionality of modern living spaces. This resulted in the creation of revolutionary products such as soft-close mechanisms, lift systems, and motion technologies that greatly improve user experience and convenience. The incorporation of such functional fittings and accessories not only streamlines daily use but also optimizes the utilization of available space. Their harmonious transition and free design elements add a personal touch to your personal space.
Range of products by Blum
Blum's wide array of furniture fittings & accessories ensures a delightful and seamless experience when opening and closing furniture. These products encompass the following categories:
Innovative offerings by Blum
The brand crafts ingenious designs for practical fittings and solutions. These products are founded on a meticulous approach and comprehensive guidance. Blum India enhances furniture quality and efficiency through its exceptional assortment of fittings and accessories. Furthermore, it is recognized for producing high-quality items. Some examples of such groundbreaking furniture fittings include:
MERIVOBOX and LEGRABOX
Space step
Pull-out shelf lock for TANDEM and MOVENTO shelves
AVENTOS lift system
BLUMOTION hinges
Commitment to sustainability
Blum holds ISO 50001 Energy Management Standard certification, solidifying its position as a premier choice for kitchen fittings in India. This international standard sets forth optimal energy management practices worldwide, enabling cost savings in energy consumption and a reduction in greenhouse gas emissions.
Since 1997, Blum's Environmental Management System has continuously propelled its environmental performance forward. Within an established environmental program, measures are consistently documented and executed. Regular audits are conducted to ensure continued adherence to environmental standards.
Blum India – Contact Details:
Customer Service Toll-Free Number: 1800 209 9710
Working Hours: Monday – Saturday, 9.00 AM – 6.00 PM
Email: support-in@blum.com
Website: https://www.blum.com/in/en/
Video