RAK Porcelain tile- Revive XL | Concrete slab
RAK ceramics, a multinational company dealing in ceramic and porcelain tiles, sanitary ware, and walls, has manufacturing plants across India, The United Arab Emirates, and Bangladesh. They have a blooming trade network and operational hubs across 150 countries around the globe.
About the Product
The bold and versatile RAK's revive concrete collection is strikingly bold and beautiful. the solid-colored tile is inspired by the simple, minimalistic, and stable color and texture of industrial concrete.  This porcelain slap epitomizes the phrase "bold and beautiful".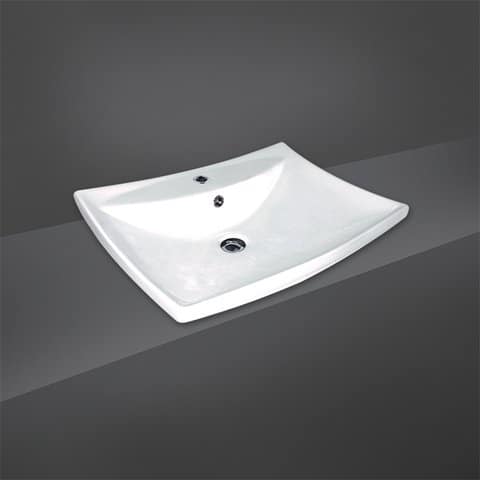 RAK ceramics provides the best counter top washbasin with an emphasis on the durability and toughness of the washbasin. Not only is the hand basin small and compact, but it also looks classy and signifies the modern bathroom design. Product details of the hand basin include: Dimensions: 600 X 445 MM Color: ALPINE WHITE Shape of the counter top washbasin: RECTANGLE Code Name of the wash bowl: FLONA COUNTER TOP WASH BASIN Name:
Product Description
The ultimate expression of minimalism. The Revive XL concrete porcelain slab makes a powerful statement with its sheer simplicity. No-fuss, no-frills, just pure perfection. The floor tile is packed full of contemporary style, the concrete effect big slabs are the ideal choice for creating a minimalist look and matt feel. Porcelain concrete cab be applied on furniture or indoor floor, roof tile, and outdoor cladding, the wall tile is strikingly bold and beautiful, inspired by the simplicity and strength of industrial concrete with a budget price range.
The specifications of RAK Revive concrete xl porcelain tile
This range of porcelain tiles comes in three stunning colors which are concrete grey, active white, and summer sand, and many more.
The thickness of the tile varies according to the size providing them with durability and strength.
Their evenly distributed thickness also makes them hard to break and crack-resistant.
Their industrial concrete texture adds versatility to them and they can be used for any space.
However, as the tiles have smooth and polished surfaces they are best suited for light commercial areas, rather than bustling and busy places.
These tiles are mostly used in domestic spaces like homes, offices, and studios.
The matt finish of the porcelain adds a modern flair and urban feel to any space.
The product is eco-friendly and sustainable.
It is made using recyclable material and helps conserve natural resources and practices sustainability.
Sizes available
| | |
| --- | --- |
| Size (cm) | Thickness (mm) |
| 135×305 | 14.5 |
| 120×240 | 9 |
| 120×120 | 9 |
| 90×180 | 9 |
| 80×240 | 9 |
| 60×120 | 9 |
| 80×160 | 9 |
Features of RAK Revive Concrete XL Porcelain Tile
Color- Concrete Grey (Grey), Active White, Summer Sand, Blade Beach, Pitch Black, Graphite Grey, Cloud Grey.
Technology- Porcelain Tiles, Mega Slab
Structure- Smooth
Surface Look- Matt
Edge- Rectified
Thickness- 9 mm/ 14.5 mm
Unity Measure- M²
Code- AGB22REVCCRGZMLC3R
So, call us now to buy concrete & porcelain tiles for the floors in matt & gloss finish at the lowest price!
Contact Details:
M: +91-9967632127
Email: support@buildingandinteriors.com
Brand Info

RAK Ceramics

RAK Ceramics Global
RAK Ceramics is one of the largest tiles and bathrooms brand in the world. Headquartered in the United Arab Emirates, the company has customers in more than 150 countries. 22 state-of-the-art plants across U.A.E, India and Bangladesh serve these customers. 123 million sqm of tiles and 5 million pieces of sanitaryware per year are produced from these 22 plants.
RAK Ceramics product range includes a wide variety of tiles, sanitaryware, bathroom fittings and bathroom vanity.  In addition, the company has expertise in ceramic tiles and grès porcelain wall and floor tiles. Grès porcelain tiles offer a compact, hard, coloured and non-porous body, making them hard-wearing and long-lasting.
RAK Ceramics India
RAK Ceramics India has the largest and most modern vitrified tile manufacturing plant in Samalkot in Andhra Pradesh. This manufacturing facility has the capacity of 30,000 sq. mtrs. of vitrified tiles and 3000 sanitaryware pieces/day.
The company is seen as a trend setter globally. The company has more than 8000 designs and shades, making it among the largest range of products globally.
Currently RAK is available through a close knit network of 12 exclusive Company Showrooms and over 800 dealers across India.
Quality & Certifications 
RAK Ceramics was the first company in United Arab Emirates being awarded with ISO 9001 for ceramic tiles and sanitaryware.
The Indian subsidiary has been certified by Bureau Veritas for the implementation of quality management systems.
In addition, the scope of certification covers design, development, production and supply. That is to say the product range covers ceramics and porcelain floor and wall tiles, porcelain slabs and vitreous china sanitaryware, including acrylic baths and shower bases, WC and seat covers.
Sustainability 
Sustainability in every sphere of business is one of the main elements of the brand's mission statement. As a consequence, the company's sanitaryware division is committed to developing environment friendly products with focus on water saving. In addition, the company recycles natural raw materials to help conserve natural resources.
RAK Ceramics is a pioneer in introducing hi-tech innovations that are a breakthrough in the industry. A wide range of technologies are used at the company's state-of-the-art plants. These include digital printing technology, big slabs, slim, anti-microbial, glow in the dark, double charge, etc.
Website: www.rakceramics.com/india/en-in/
RAK Ceramics India Customer Care Number: 1800 102 5829
Video