Are you considering a home expansion, a new kitchen or bathroom, or have you finally decided to landscape your yard? Or perhaps you've just moved into a new home and are planning several improvement projects. Whether you're doing these home improvements yourself or hiring professionals, there are lots of expert 3D home planning and interior design software that are easy to use, inexpensive, and, in many cases, free! Whatever home project you're working on, you'll want to express your ideas as clearly as possible to everyone involved, and a room planner may help you do exactly that. In this article, we have prepared an extensive guide to home design software: its uses, things to consider while selecting, and a list of the top 16 home designer software in India followed by an FAQ. 
So, keep reading to find out the most suitable home designer software for your home project.
Why use home designer software?
A home designer software programme boosts performance by allowing users to see design implementations in virtual reality and make the necessary changes to extract the final result to work with. It enables the homeowner and other industry professionals to get an accurate picture of the finished product.
It's often difficult to put a finger on and pin down how much your home design project can end up costing you unless you're a professional with a lot of design and building experience. So, any good home design software will allow you to create a true-to-life vision of your design, build a floor plan, assemble items, create a colour palette and a mood board, place the furniture, adjust the lighting, take a realistic rendering, and allow you to see how your space will look once all of the elements of your design have been put together.
How to choose the best home designer software?
Choice of device
Understanding your needs is the first thing to consider when selecting the best home designer software for yourself. Unlike in the past, today's software is specifically developed for use on smartphones, whether on-premise or cloud-based. If you design mostly in your office or from the comfort of your own home, an on-premise solution may be the ideal option. Mobile software is convenient; it may not provide granular controls, but it is adequate for the purpose. If, on the other hand, you are constantly on the go and travel between your home and workplace, a cloud-based solution would be ideal.
Complexity level
For most purposes, cluttered software, where you spend hours figuring out the essentials, should never be the first choice. Designing is a creative career option that requires you to have more control over a variety of factors. Instead, when looking for the best home designer software for your needs, look for a clutter-free, easy-to-use application that provides the necessary capabilities and has a low learning curve.
Subscription type
In most cases, free house design software has minimal features that only allow you to create basic interiors. A free software version, for example, would suffice if you just want to produce a simple floor layout. While this software is a great place to start for beginners, seasoned pros may not find peace with it. Paid software includes several advanced features that make it simple to create even the most complex designs. Furthermore, these software versions assist the entire process with a feature that allows you to develop a full-fledged strategy with simplicity, from creating supplier lists to calculating cost estimations.
2D or 3D
2D models allow for precise measurements and the development of space layouts. 3D imagery, on the other hand, adds a depth layer and provides a realistic representation of what to expect from your design. It allows you to throw in more features like appliances, and furniture to get a complete picture of the plan you're working on. Given the benefits of both 2D and 3D perspectives, selecting software that allows you to effortlessly flip between the two would work well for your ambitions.
Available features
The free programme only comes with a small library of interior and external area adjustments. Paid software, on the other hand, provides designers with on-brand options that allow them to see the product they want to add to the virtual environment. In addition, many software packages include a home exterior element feature, which allows you to speed up the process and create lifelike results virtually.
16 recommended home designer software
Auto CAD
Image Source: Pluralsight
Since its introduction in 1982, AutoCAD software has been a mainstay in the architecture industry. Since those early days, the software has come a long way. This past has given rise to a sense of familiarity among users. AutoCAD has been used by students and professionals for decades. As a result, knowing how to operate it can be beneficial while looking for engineering or architecture jobs. 
Many people use AutoCAD as the main basis for producing 3D models. It enables you to create drawings that depict your structures at a more fundamental level. Designers frequently export these designs to different software applications in order to work on more complex modelling concepts. Due to AutoCAD's popularity, its files are compatible with most other design programmes.
Chief Architect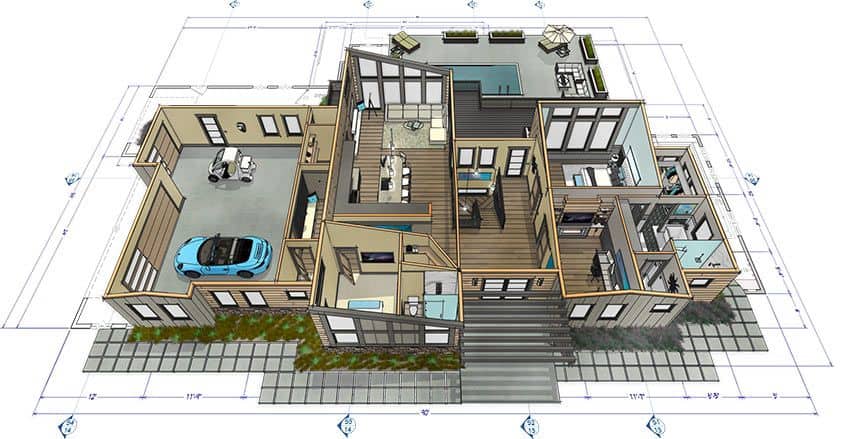 Image Source: Chief Architect
Industry professionals deem Chief Architect as "one of the top house design software in the market". It's quick, effortless to use, and produces 3D renderings that precisely represent the finished version. The programme has a flexible material library as well as a plethora of 3D elements for dragging and dropping your way around the design. An interior design and rendering program's attention to detail is unparalleled, and this aids any user in showcasing their designs to clients and contractors.  Architects, interior designers, landscape designers, and even do-it-yourselfers use this software because it is easy and quick. 
Archi CAD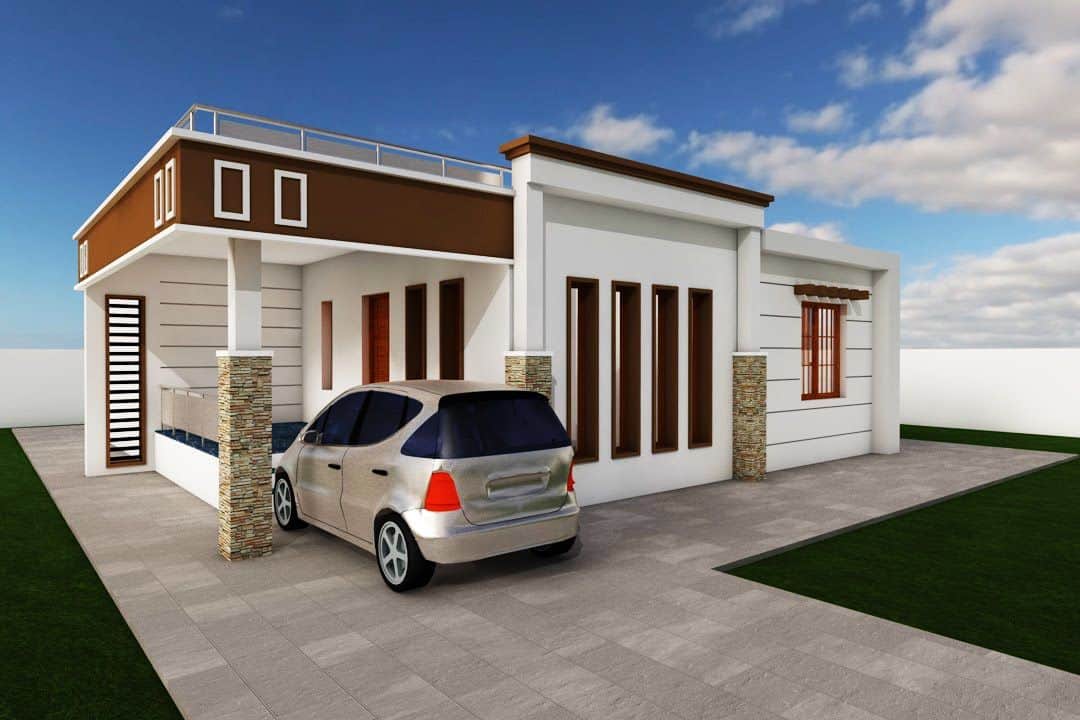 Image Source: Archibase
Many people believe that ArchiCAD has everything a designer needs. It may be used to make both 2D and 3D models. You can also integrate it with a variety of other software applications. Integrating V-Ray into ArchiCAD is a popular choice. Even if V-Ray isn't integrated into ArchiCAD, a realistic model can be built. The key feature of ArchiCAD is its ease of use. With little effort, you can learn the fundamentals of the software. As a result, it is popular with students and those who are just beginning out in the field of architecture.
Floorplanner
Image Source: Floor Planner
Floor Planner is another house design programme that provides blueprints for floor plans and also provides selling options for your designs.  Your home will come to life in no time, thanks to an easy-to-use programme that allows you to explore its vast library of furniture, cabinetry, and accessories. The programme also includes text options for displaying dimensions, as well as the possibility of making walls, windows, and other structures.
Rhino 3D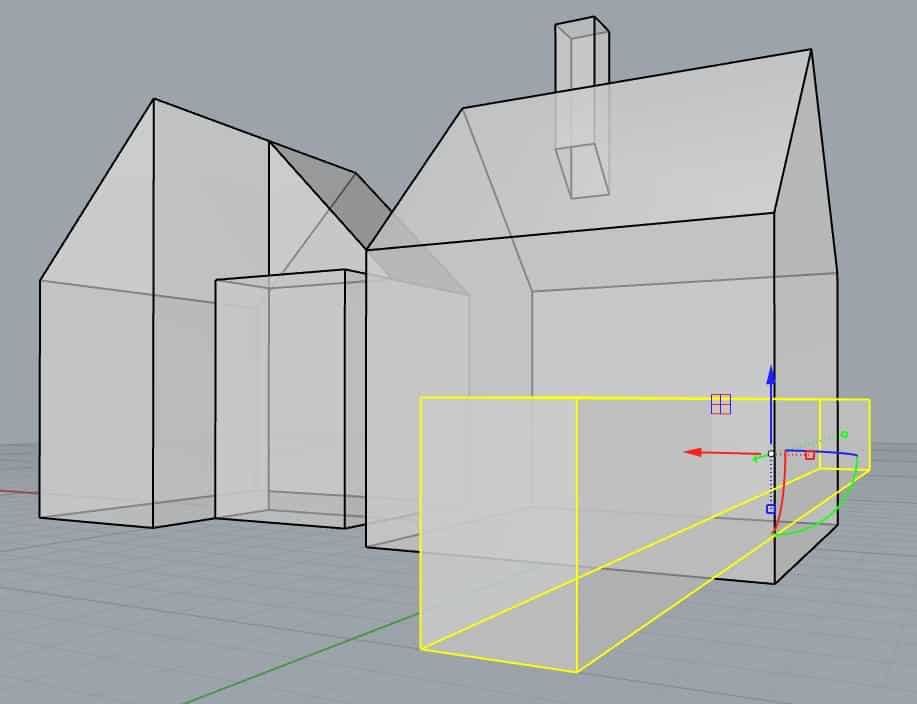 Image Source: Horst Sodermann
Rhino 3D has been one of the most popular architectural design tools since its inception in 1998. The software allows users to upload drawings or physical models. Home designer software, Rhino can then produce 3D plans as well as documentation for the design. In newer versions of the software, you can even scan real-world data. Aside from that, Rhino provides all of the tools a designer requires to edit their work. 
You may make animations and professional renders in addition to the base models. It's also one of the most adaptable design programmes available for home design. Solid objects and surfaces can be translated into software by designers. As a result, folks who don't want to spend a lot of time learning about the complexities of CAD design choose the software.
V Ray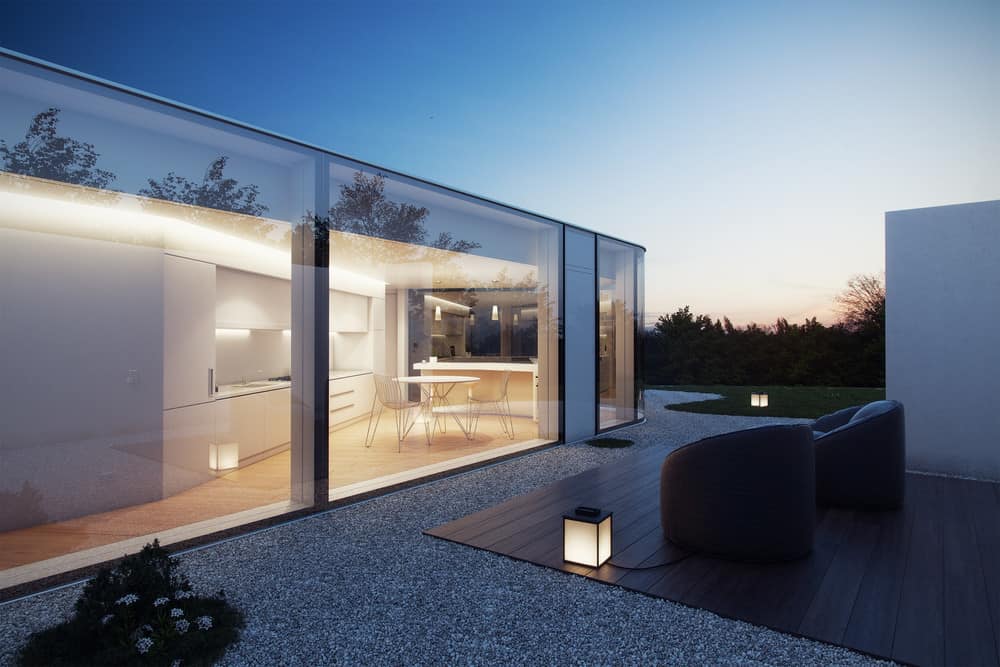 Image Source: Peter Guthrie
V-Ray isn't a self-contained rendering programme. It is, in fact, a plugin. It's compatible with ArchiCAD and SketchUp. Its goal is to achieve realism in rendering. This enables you to display your 3D models as they would seem in real life. V-Ray is therefore great for individuals who want to add a little additional zing to their projects. The software provides access to a wide range of beautiful textures in the design. Furthermore, it features a unique colour palette suitable for digital interior designing.  This implies that, unlike most other design software, V-Ray allows you to make better use of light and shade.
Homestyler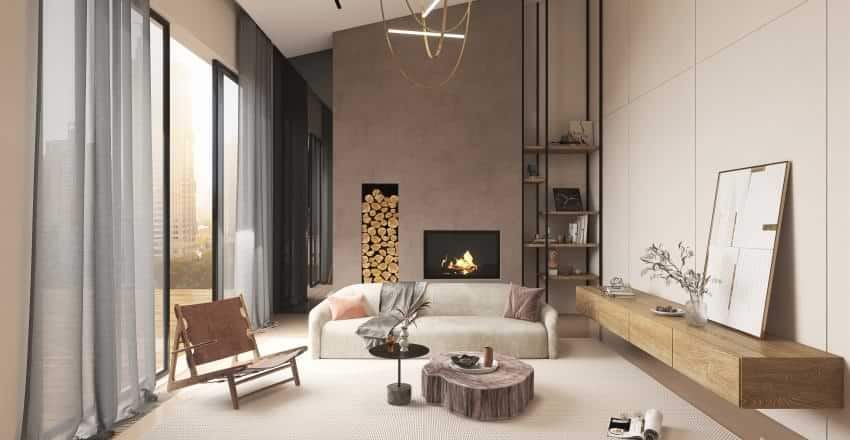 Image Source: Homestyler
Homestyler is a free online 3D house designer software that is incredibly easy to learn and use. Thus, making it quite popular among non-professionals who want to try their hand at building their ideal space. With this software, designing the plan of your home is a pleasure. All you have to do is drag and drop the available elements and add new models to enhance your home's design, and you're done! While Homestyler can be used to design any room in the house, it has additional features and modules for more specialised areas such as kitchens and bathrooms.
Foyr Neo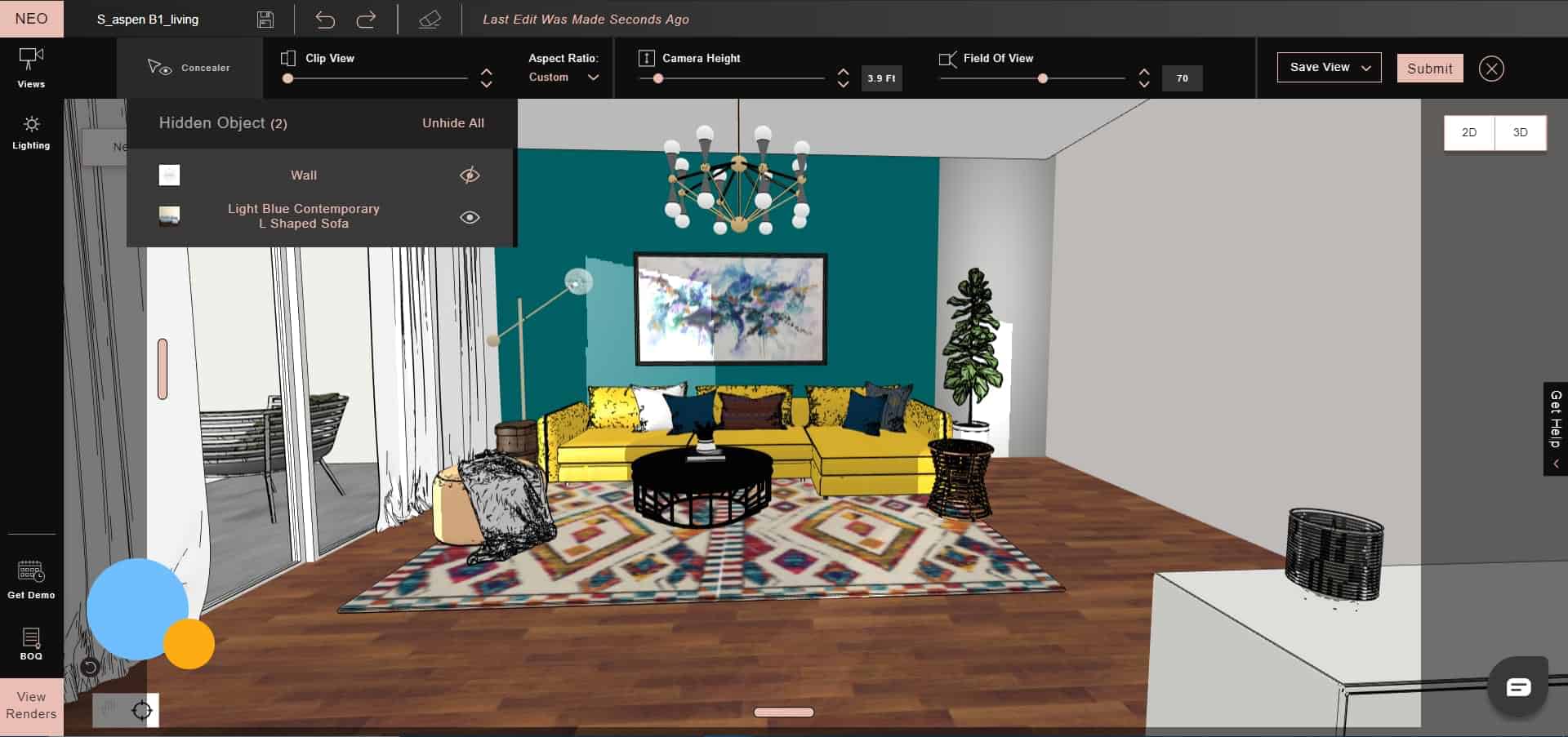 Image Source: Foyr Neo
Foyr Neo is a web-based, lightning-fast design and visualisation programme with unparalleled rendering speed and quality. It's a terrific option if you want to get a head start on your home design floor plan and end up with something that looks like a real photograph! It's simple to use and has no learning curve, making it great for people who don't have a lot of time to commit to learning bulky and complicated software. It also has AI-assisted capabilities like auto docking and dragging and dropping furniture, textures, and colours into your canvas, allowing you to work on your design in a fraction of the time.
Revit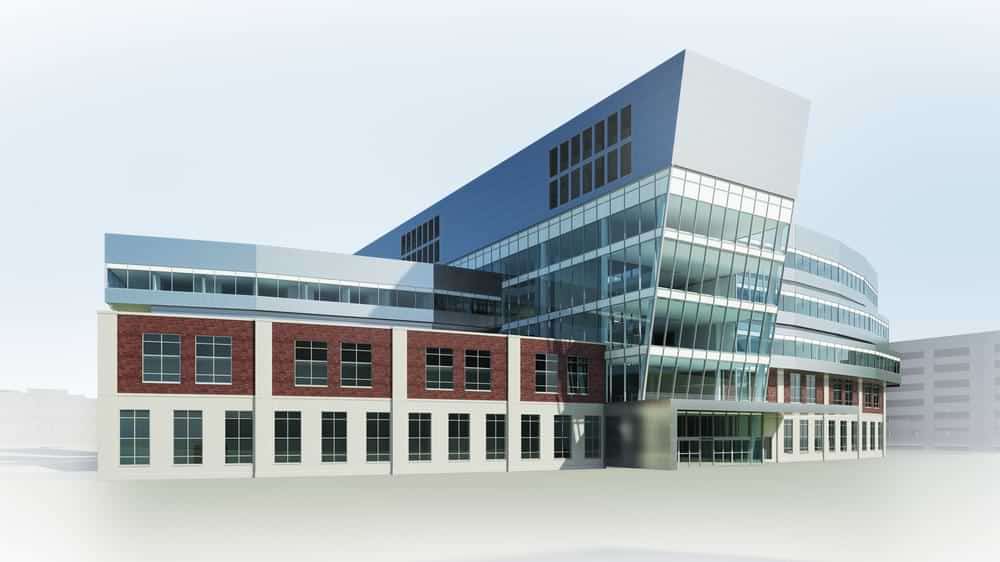 Image Source: AutoCAD
Architects, interior designers, landscape specialists, engineers, and contractors can all benefit from this Building Information Modelling (BIM) software. It allows you to record your design intent in 3D and develop entire model-based building designs and documentation. Collaboration across interdisciplinary teams is a major component of Revit.
Sketchup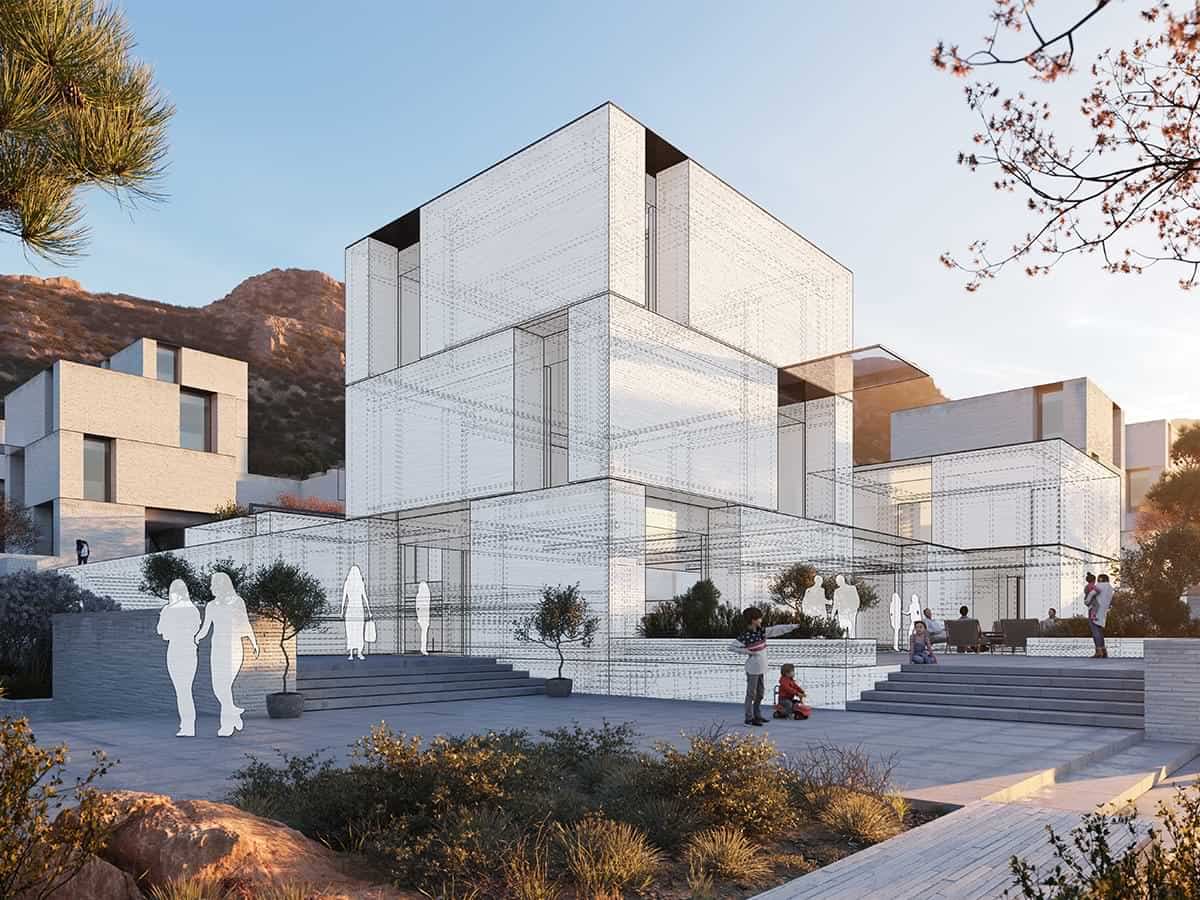 Image Source: SketchUp
SketchUp is a powerful design programme that allows you to start afresh with your home plans. The software is only accessible through a web browser, yet it is powerful and multifunctional. It's simple to understand, and peer support is available if you need further help or inspiration when constructing your dream home. You can find a variety of home kitchen designs from other users in the software's 3D warehouse, which you can also edit by adding or removing parts to create a unique space.
Sweet Home 3D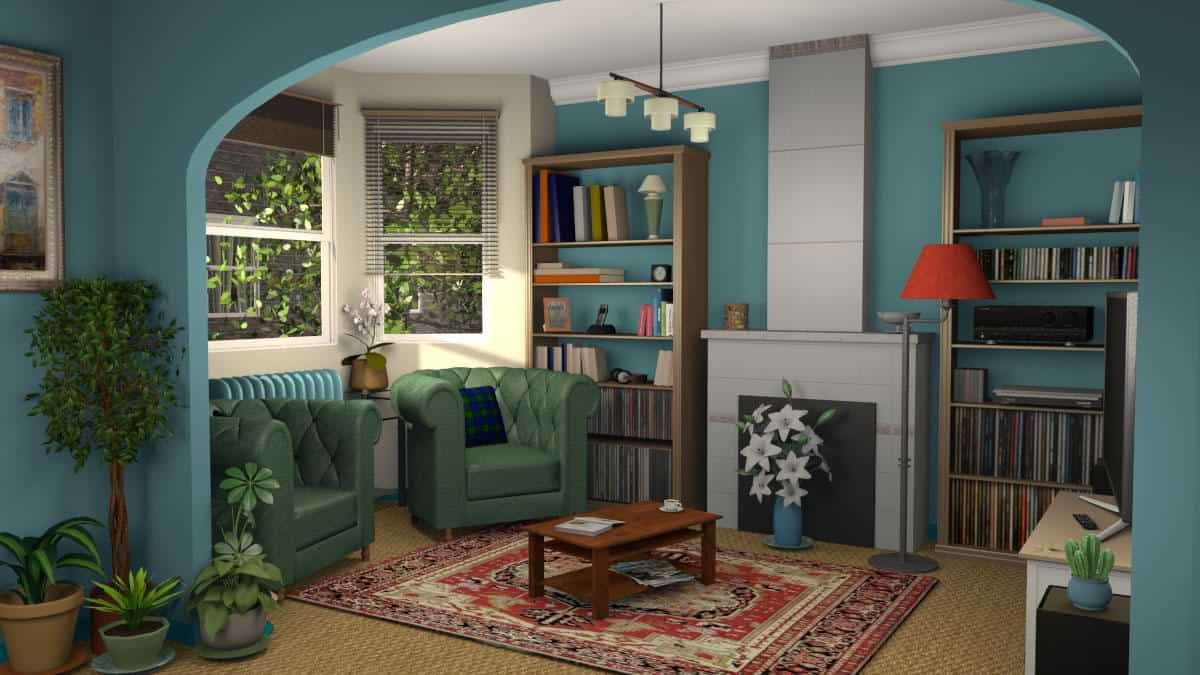 Image Source: Swee Home 3D
The majority of house design softwares are quite complicated and have a steep learning curve. However, there are a few home and interior design software that are also simple to use, one of which is Sweet Home 3D. With just your mouse and keyboard, you can design straight, round, or sloping walls for your home interior with accurate dimensions via Sweet Home 3D. You can customise your model with furnishings from a vast, searchable library grouped by sections like kitchen, living room, bedroom, and bathroom. Colour, texture, size, thickness, placement, and orientation can all be changed for each added element.
Virtual Architect Ultimate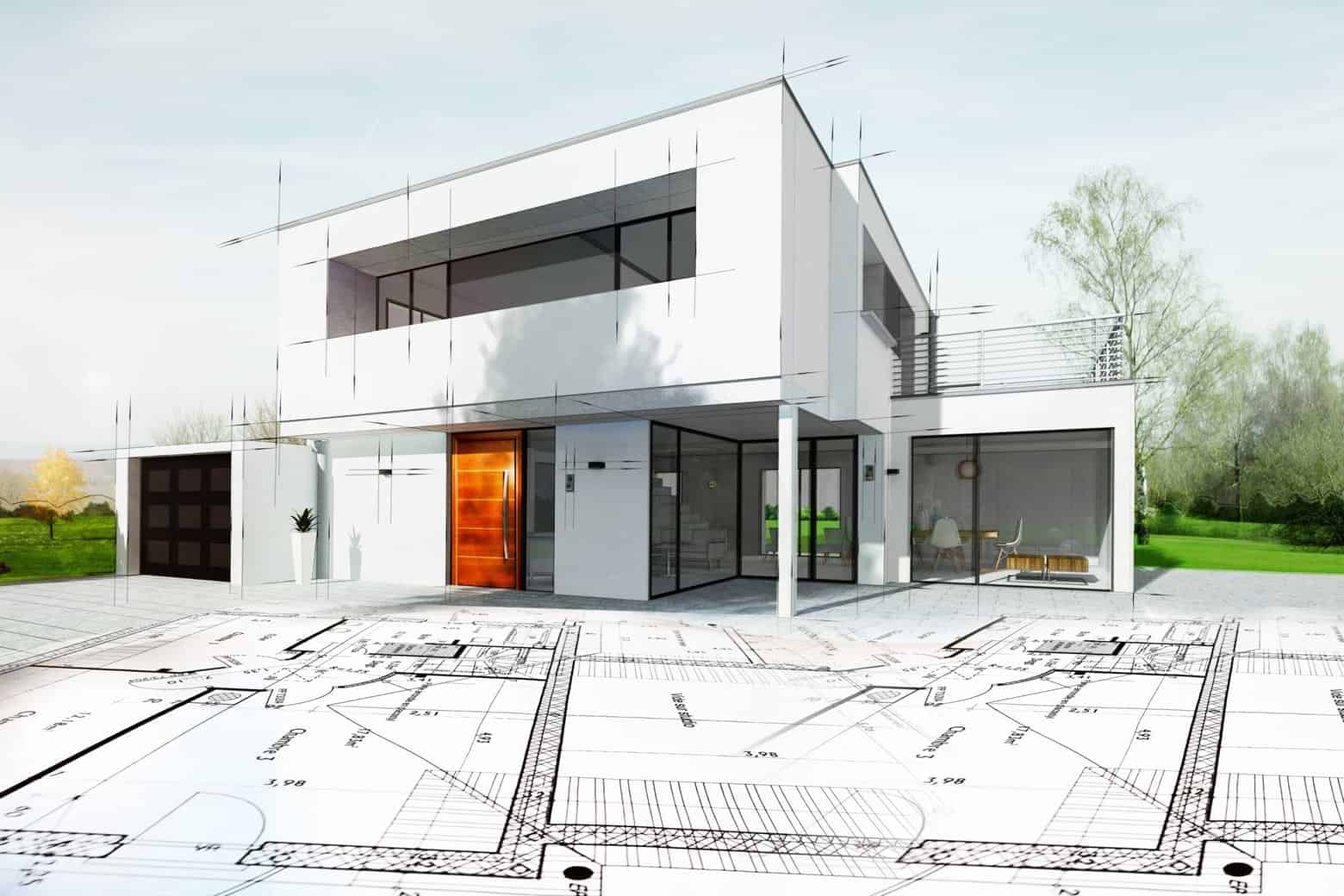 Image Source: Nova development
Virtual Architect Ultimate is one of the most user-friendly house design programmes available. With only a few mouse clicks, you can accomplish everything from renovating your bathroom to building your dream home from the scratch. Virtual Architect Ultimate is pricier than some of its competitors, but you receive a lot more for your money, including a large library with hundreds of 3D models to help you visualise and organise your living space.
You can also incorporate your own digital photographs as a backdrop for your ongoing project by uploading them. One of the best aspects of the programme is that it is guided by wizards. This implies that even if you have no design knowledge, you can work on your projects smoothly and fast. It's as simple as pointing and clicking. The rest is taken care of by the wizards.
3DS Max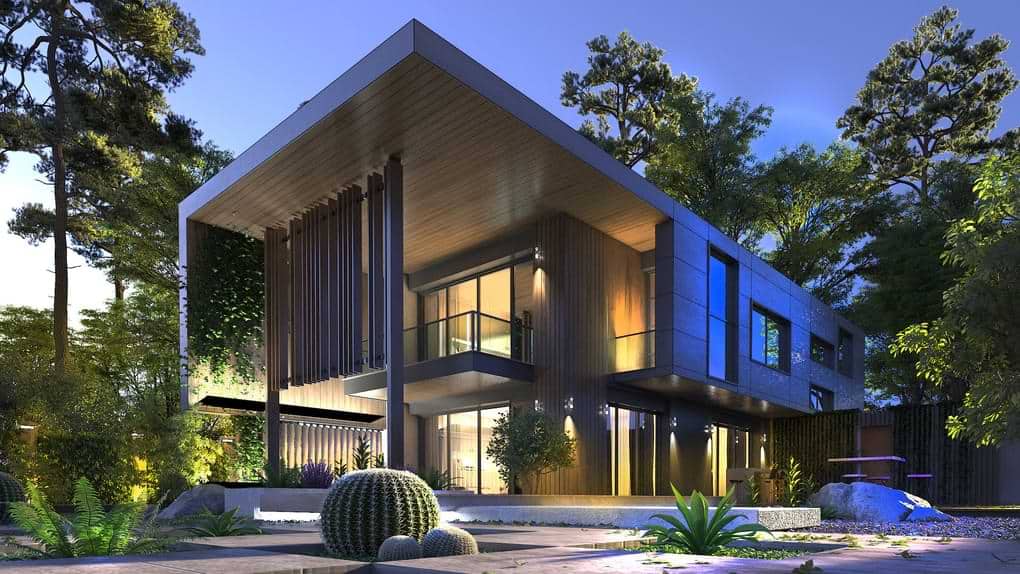 Image Source: 3DS MAX
Thanks to 3DS Max, your clients will be able to experience your proposed work in beautiful, high-tech detail. For 3D home design animations, models, games, and pictures, the software create spectacular images. The toolsets can be used to build immersive worlds, stunning visualisations, and engaging virtual experiences by shaping and defining dramatic environments and objects.
DreamPlan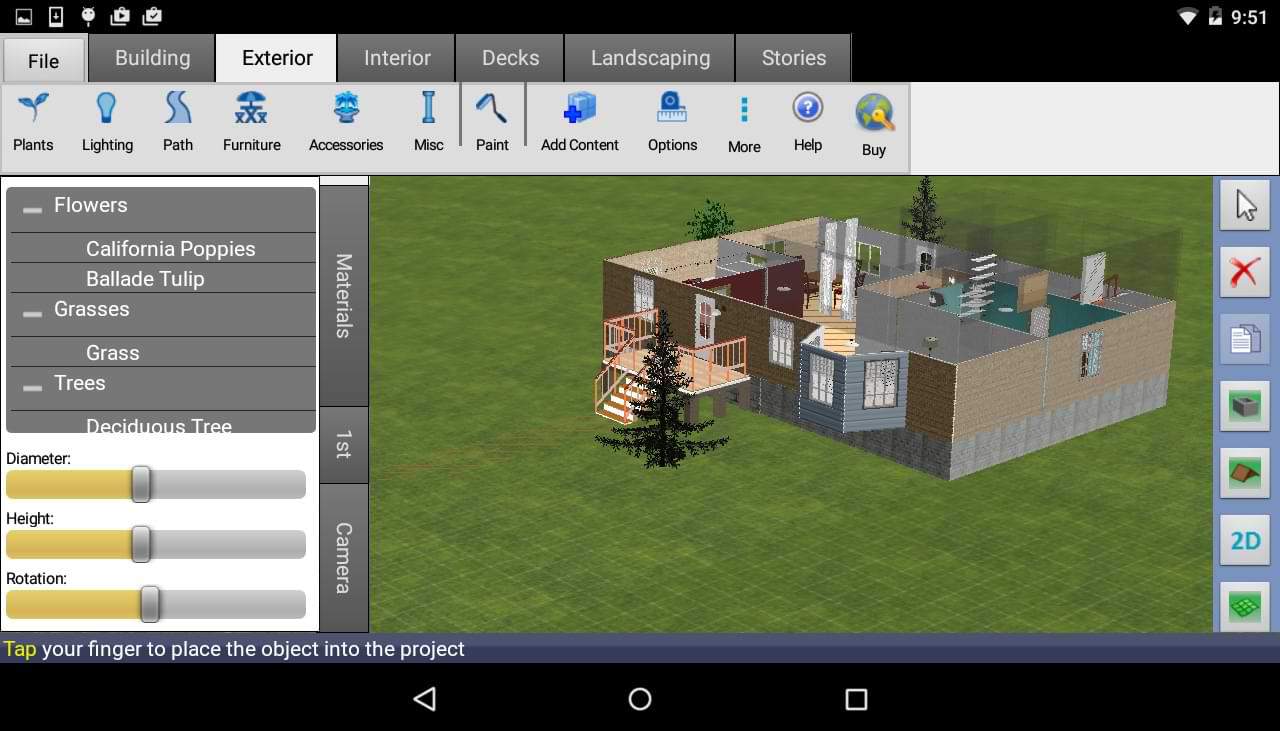 Image Source: Dream Planner
DreamPlan is a very realistic 3D home design software that may help you visualise and plan your dream home. It allows you to create a floor plan for a house, condo, or apartment quickly and easily. It allows you to customise your design with custom colours, textures, furniture, decorations, and other interior details. Furthermore, it also helps you to plan out your outdoor landscaping and garden settings.
Home Designer Suite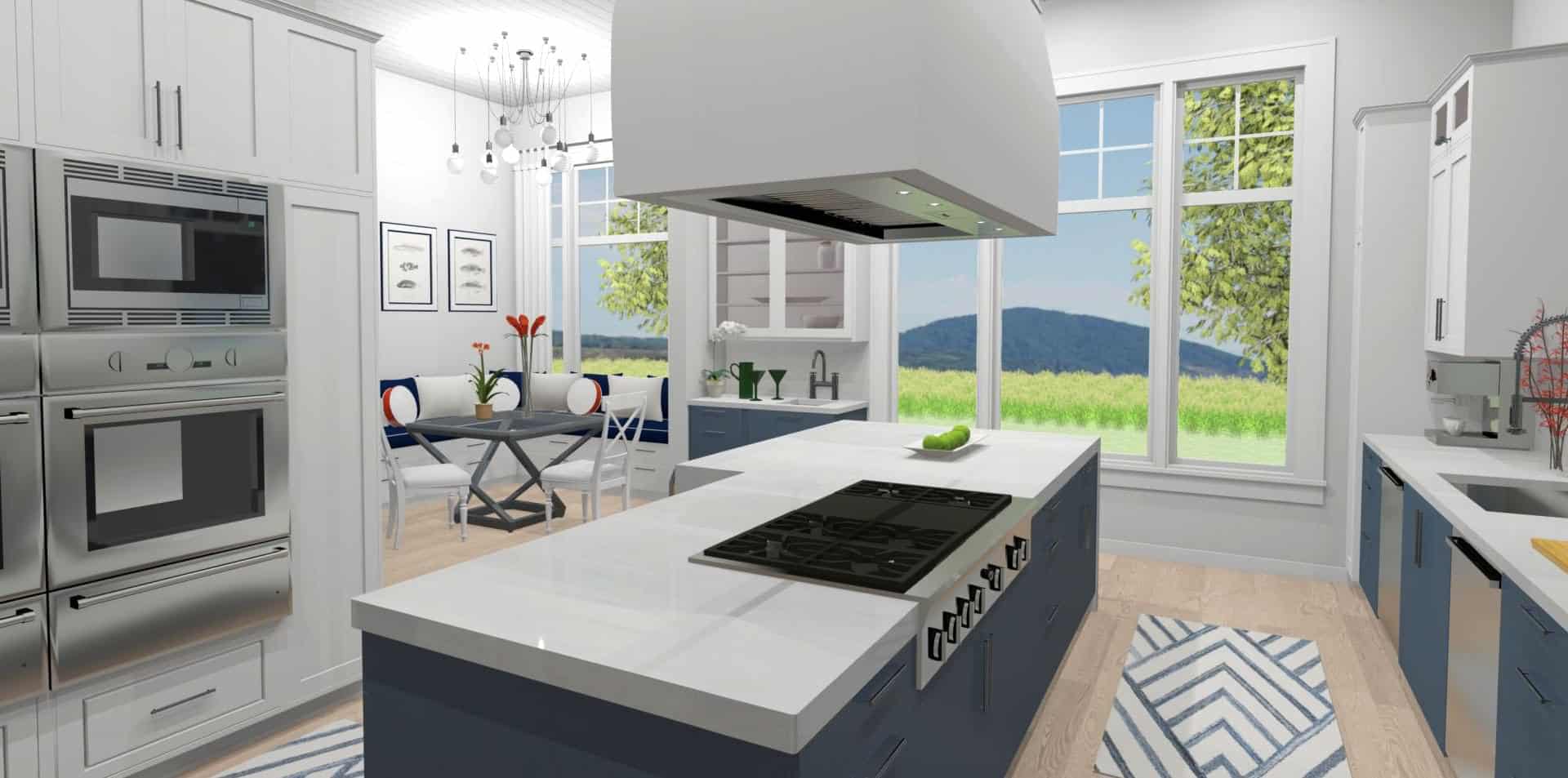 Image Source: Home designer suite
Home Designer Suite is one of the most comprehensive home design software applications you'll find. It's primarily aimed at professional architects and interior designers. If price isn't an issue, you might want to give it a shot. All forms of residential and commercial design projects can be handled by the programme. The software produces a 3D model when you draw elements (for example, walls).
It can generate a material list and produce construction documents, including site and framing plans using strong building tools. Its 3D rendering and visualisation features allow you to see your models from various perspectives and angles.
TurboFloorPlan Home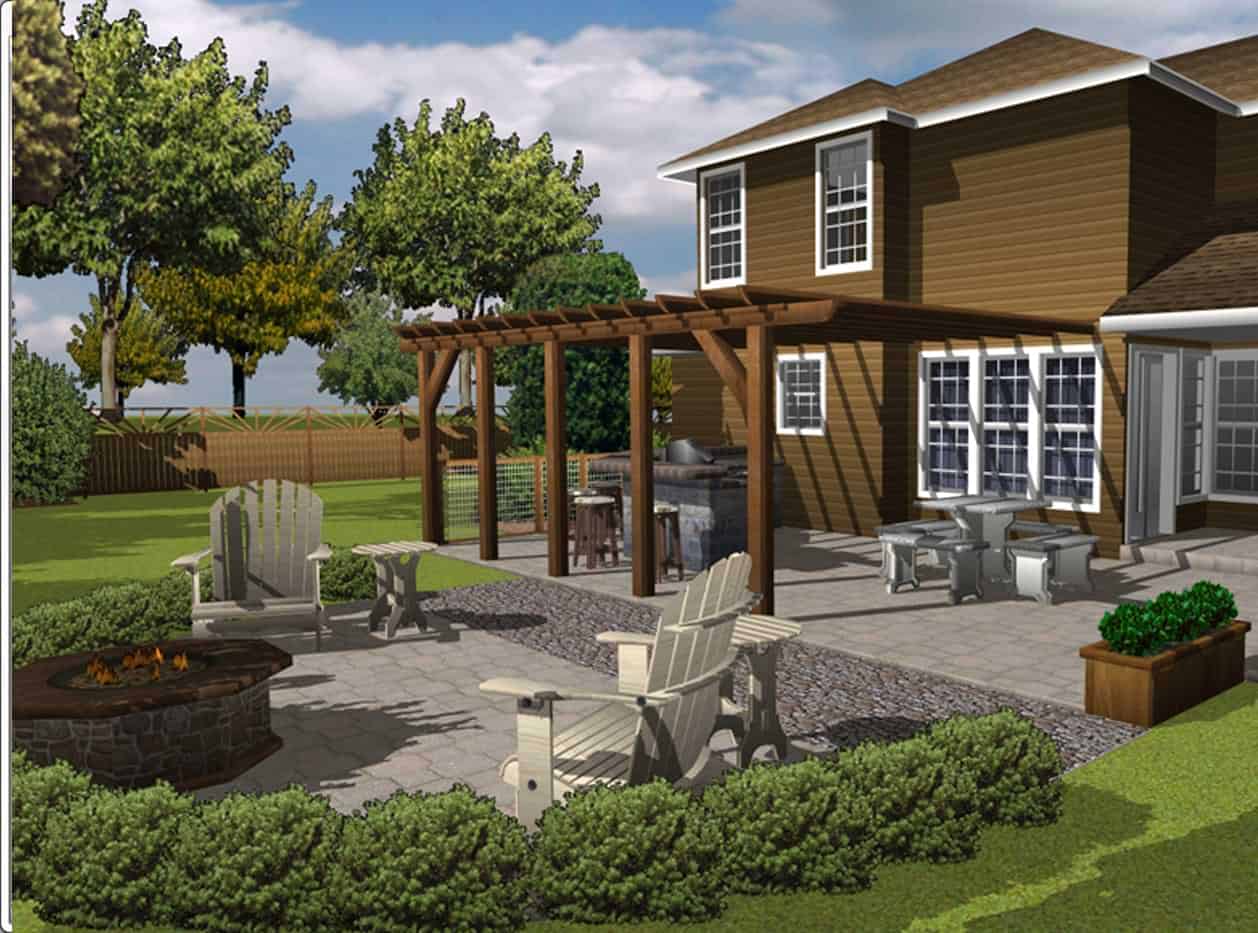 Image Source: TurboFloorplan
TurboFloorplan Home is a professional 2D and 3D CAD software for experienced users. It features parametric architectural objects, sections, and elevations, as well as improved architectural and mechanical functionality. TurboFloorplan Home, which is available for both Mac and Windows, promotes itself as a "strong alternative" to AutoCAD LT. The software promises a smooth transition for anyone shifting from one to the other.
Planner 5D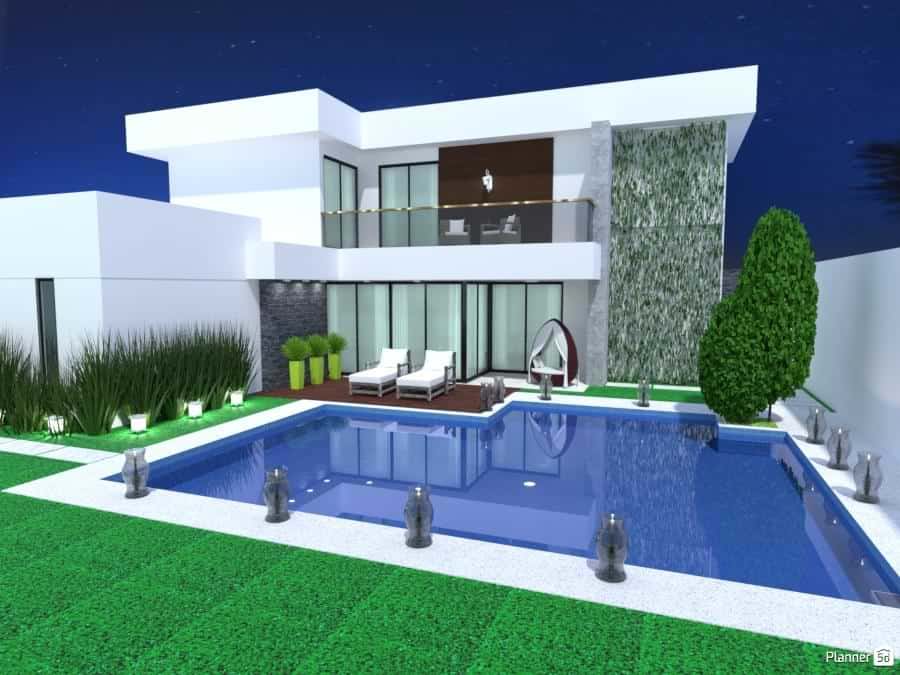 Image Source: Planner 5D
Planner 5D is a user-friendly and easy-to-use home design application that allows you to create 3D floor plans and designs without any prior experience or professional expertise. The product's strength is a combination of an unimaginable simple interface and extraordinary advances (AI, AR, VR, and so on). Planner 5D assists clients in buying a new house, relocating, remodelling, changing the interior design, selecting furnishings, and overall beautification!
Smart Draw
Image Source: Smart Draw Support
Most design software applications tend to decline with time. Smart Draw, on the other hand, has constantly improved over time. It's a programme that can generate more than 70 various types of flowcharts, graphs, graphics, and schematics. It is a paid software with a free trial.
It enables customization templates with a wide range of objects such as cabinetry, countertops, and decor to create the style you desire. In short, the application is used to design a home personalised to your needs. If you wish to use your own materials or objects in your design, you can use the import picture option too.
Fusion 360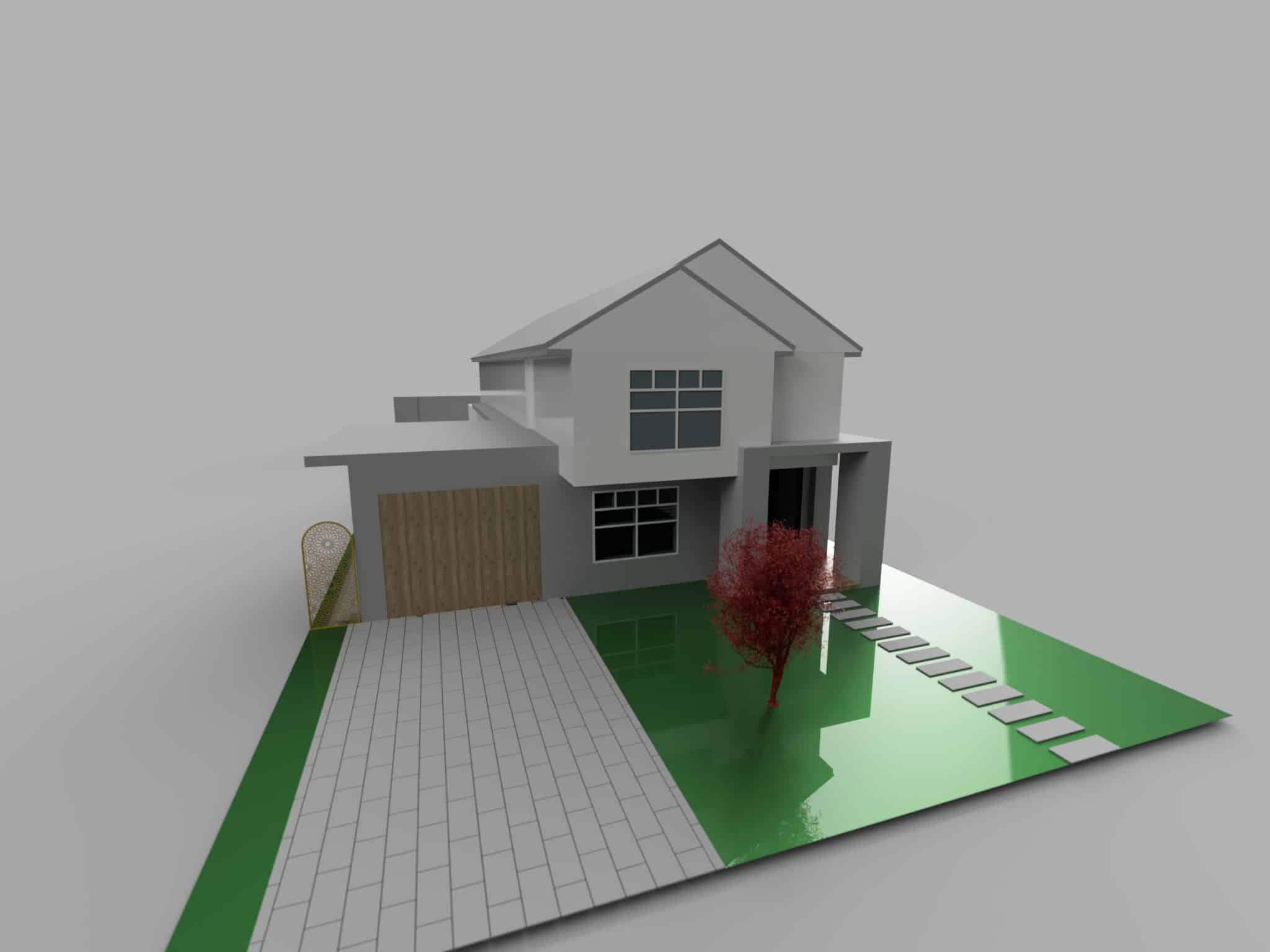 Image Source: Autodesk online helpline
Fusion 360 has grown in popularity as a result of its adjustability. The software provides a comprehensive solution for home design. You can use the programme for fabrication in addition to designing and testing. Fusion 360 also makes use of the cloud to promote collaborative work settings. This enables you to collaborate on projects with specialists from various fields. Fusion 360 is available on a variety of platforms. For example, you may make a design on a desktop computer and then display it to colleagues using a smartphone or tablet computer while away from the workplace.
Roomstyler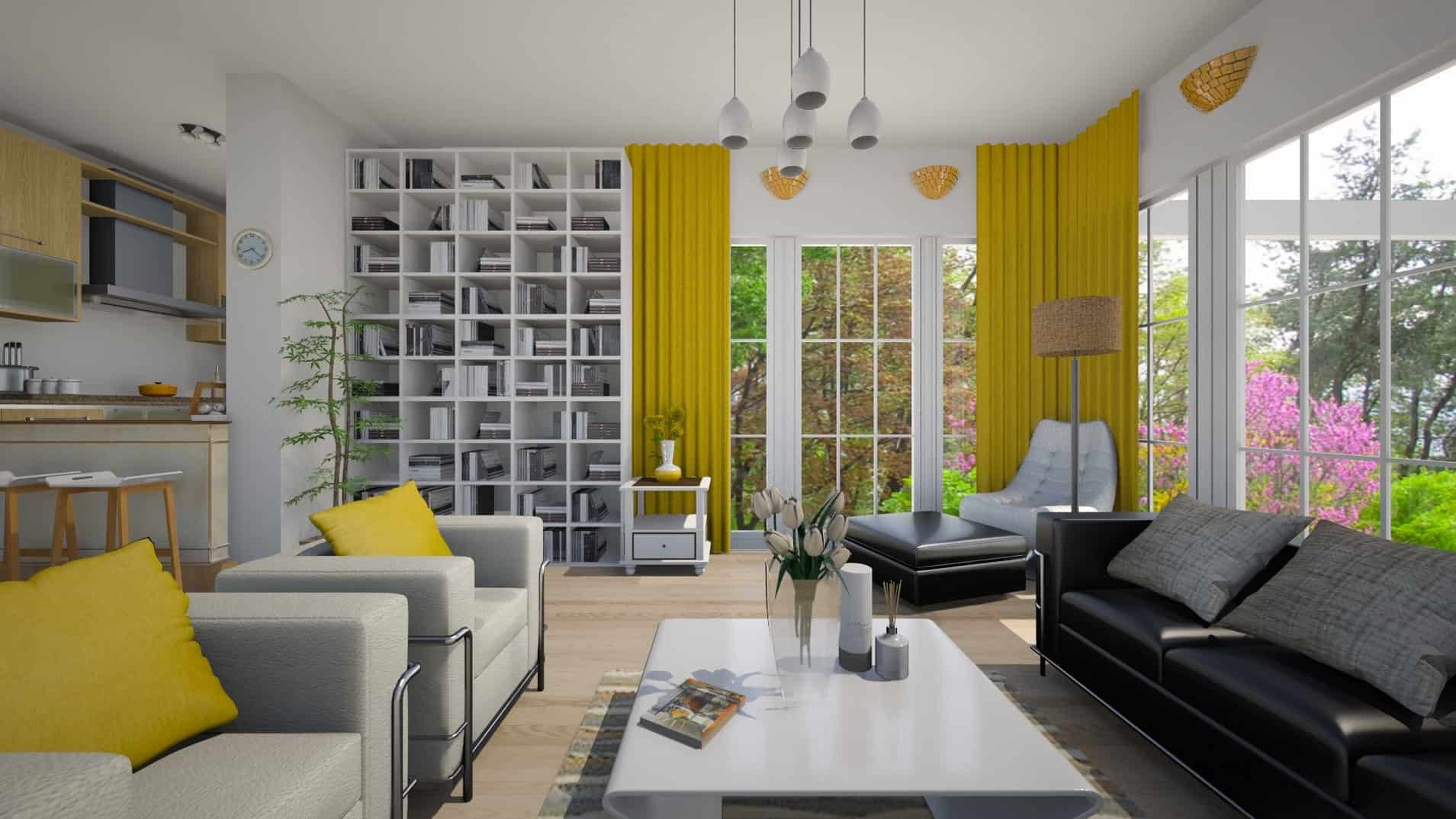 Image Source: Room Styler
Roomstyler is another useful and simple online 3D design tool. You can start with the format/blueprint and then add the specific design components to your plan here.
With Roomstyler, you just select the module/room that you want to design and then complete the interior layout plan according to your aesthetics and home design ideas. Roomstyler is one of the first software programmes to include cookware, utensils, china, various dishes, small kitchen equipment, and other items. As a result, you can plan your kitchen down to the last detail here.
Homebyme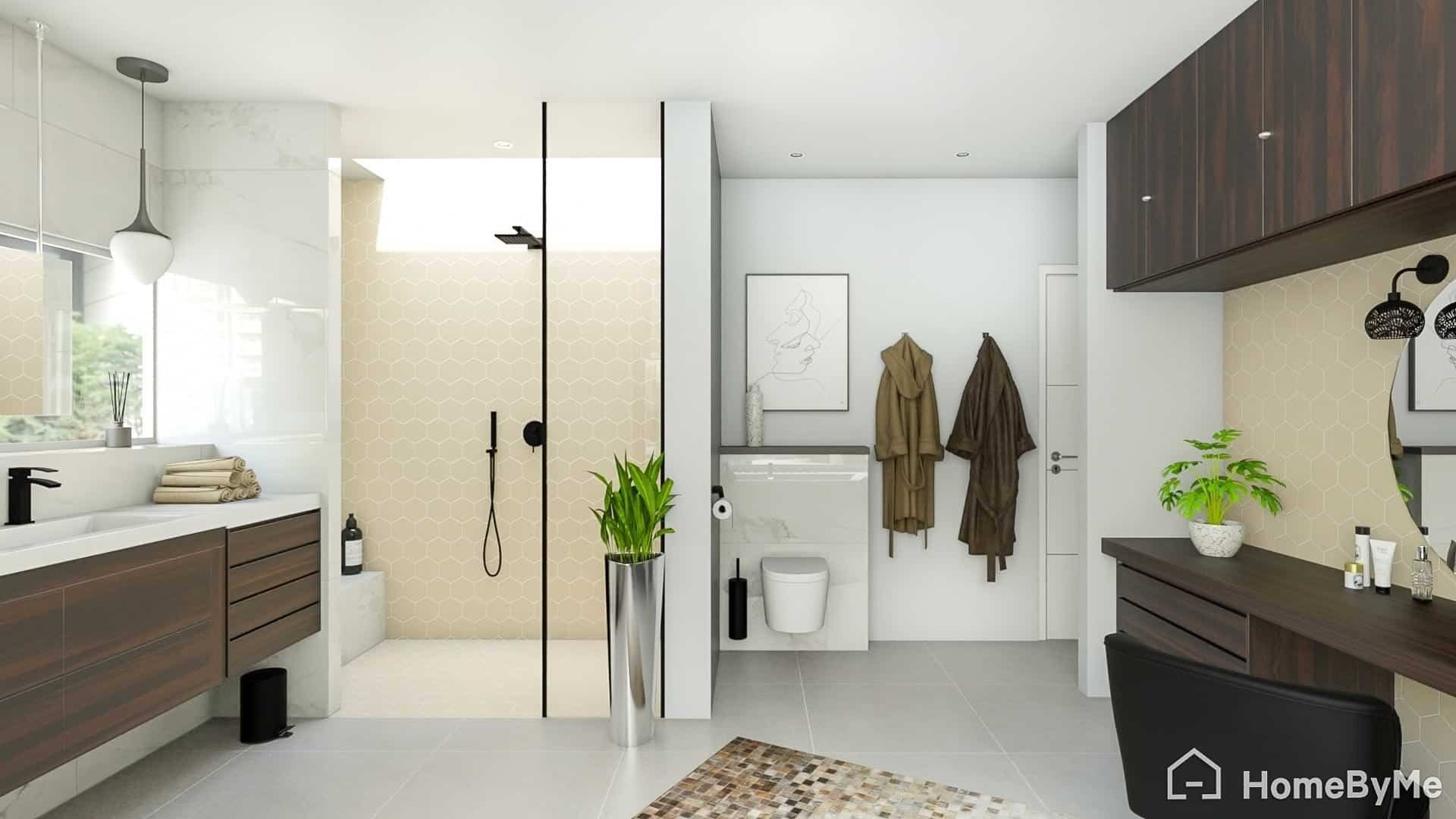 Image Source: Homebyme
As far as we can tell, this software is completely free, just like all of its features. Brands add their products to the catalogue, which means you'll be furnishing and decorating your home with actual products. The advantage of this software is that you'll be able to plan your design all the way through. Also, you will have access to the actual furniture and accessories you used to imaginatively create your area.
FAQ
Can you design your own house with home design software without an architect's help?
Yes, you can design your home plan without an architect on this home designer software. However, we recommend you get the drawings approved by a professional later. For a smooth building process, you can use either an architect or a building designer to design your home. Your chosen designer should work with you to develop a design that suits both your lifestyle and your budget.
Which app is best for designing a house?
The finest software for home interior design is determined by the features you require and the price you are ready to spend. While Revit is one of the top paid house designer software and Foyr has a usable free version that is useful for consumers seeking a low-cost choice.
​​What is the difference between a home designer and an architect?
Home designers contribute to the design of interior features such as space flow, style influence, and material selection, all while adding aesthetic value. Architects, on the other hand, develop precise drawings of the construction to ensure that it meets the appropriate codes.
Which is the best free home design app?
There are numerous apps available for home interior designing that have their basic versions free. So, it all comes down to your requirement. Floorplanner, Sweet home 3D, and Homebyme are some of the best free home design apps.
Is there an app where I can take a picture of my room and redesign it?
Yes, Homestyler and Virtual Architect Ultimate are software where you can snap a picture of your room interior and redesign, decorate, and/or furnish it easily. 
How do you virtually furnish a room?
Roomstyler app puts the power of 3D design in your hands. You can turn pictures into floor plans, and then plan out your space in 3D. Add and arrange furniture with ease!
If all you want is to get an idea of how a specific piece of furniture will look in your room, Homebyme is a good and fast option.
What is the difference between a draftsman and an architect?
An architect is involved in a project from beginning to end from planning, design, documentation, contract administration, and project management. A draftsman, on the other hand, is someone who just creates designs for construction projects, whether they be new construction or renovations.
Where do I start designing my own home?
You can start designing your home interiors or exteriors on any of the above-listed software. An initial floor map and 3D model made by you will speed up the process of your home construction and also aid in communicating your desires in a home design better to the builder and architect.
Conclusion
Honestly, we are so lucky to be born in an age and time where, only with a few quick clicks, we can create a design for our dream home! It is amazing how accurate and detailed the drawings delivered by these apps and software are. Almost all big architecture firms and building professionals depend on software to design home interiors, thus, making them an integral part of the modern home construction process. Using home designing software just makes the job so easy and convenient. At this age and time, it will be a sin to not use advanced technology to take home interior designing to the next level.
However, the selection of the right software applications is very important. Engaging and paying for an application that has a complex learning curve is only going to mess up your design. A little research about the home design software before purchasing or using the free trial period to explore the application can help you choose the right software for your home interior designing project. Finally, we hope that we were able to provide you information that you were searching for. Make sure you follow our software choosing guide to make an informed choice while selecting a home designer application for your project.
*The featured image used in this article is from Autodesk.com
[vvsmustread]