If you're wondering what to look for when buying new windows or replacing your old ones, you need to consider everything windows do for a house. Windows provide natural light, security, outside views, and insulation. The best windows also block out UV rays. A window must be easy to open and close. You also need to keep in mind the following factors while buying windows for your home: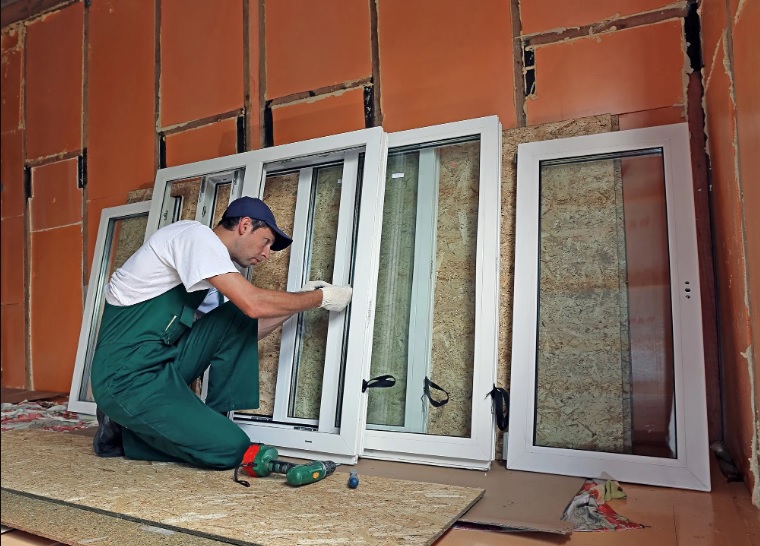 Image Source: Go Erie
Factors to consider while buying windows for a home
1. Window Material
The material used for making a window is an essential factor as it depends on the climate, the location of your windows, and the age of your home. Generally, wood, UPVC, fiberglass, and aluminium are used to make windows. Although Fiberglass windows are comparatively expensive, they are durable and provide great sound insulation. Wood is gaining popularity, but it does require maintenance. UPVC is budget friendly and offers heat and sound insulation making it one of the top choices. Aluminium is durable and cost-effective, but low on energy efficiency.
2. Single, Double, or Triple Pane Glass
Single-pane glass windows are not used anymore as glass breaks easily and doesn't insulate well. Double-pane glasses are the most commonly used glass type as these are heat resistant and available in a wide range of designs. Triple-pane windows are suitable for areas with high noise levels and extreme weather conditions.
3. Energy Efficiency
Another vital factor to consider while buying windows is energy efficiency. The best windows are designed to block the passage of air between the home's interiors and its exteriors. Energy efficiency helps combat rough weather conditions.
4. Ease of Use
While purchasing windows for your home you must always check if the windows are easy to use. With time, windows can get difficult to open or close due to weather conditions. So, you must make sure that the windows are easy to operate.
5. Cost of Windows
The cost of a window is affected by many factors such as the brand, quality, material, and size. The company manufacturing the windows decides the price. Although most companies price their products as per the market standards, some companies may charge higher rates for craftmanship and brand value. Quality is a key aspect that determines the price. With better thermal, heat, and water resistance, brands charge higher prices. Moreover, the cost of the various materials varies. UPVC and aluminium windows are comparatively cheaper than wood and fiberglass windows. Also, larger size windows are more expensive than their smaller counterparts.
If you want to purchase top-quality windows from the best brands at Wholesale Prices, click on the link given below :
For more details, contact below:
Email: mukul.jain@buildingandinteriors.com
Mobile: +91 99676 32127