Tiles are thin slabs that are mainly used to cover surfaces like floors, walls, and kitchen countertops and provide them with external beauty and great finishing. Tiles are manufactured using clay and other forms of raw material. All kinds of tiles need to go through several stages of manufacturing, to ensure that they gain the required characteristics for various building applications. Johnson tiles India is one such brand used widely in the construction industry, due to its wide range of catalogue products, quality, affordable price, and availability in different stores 'near me'.
In this article, we have talked about almost everything you need to know about Johnson tiles, in terms of company background, available range of tiles, catalogue, price list, and dealer location.  So, if you are considering this tile brand for your walls and floors, this article is for you.
About the company
H & R Johnson (India), founded in 1958, provides a range of lifestyle solutions for diverse residential, commercial, and industrial spaces, including wall and floor tiles, sanitaryware and bath fittings, engineered marble, and quartz. It has a comprehensive range of products for several applications and usages on account of its innovative thinking and experience of more than 60 years. H & R Johnson has almost 13 ISO-compliant manufacturing plants across strategic locations in India.
Head Office: 7th Floor, Windsor, C.S.T. Road, Kalina, Santacruz (East), Mumbai – 400098, India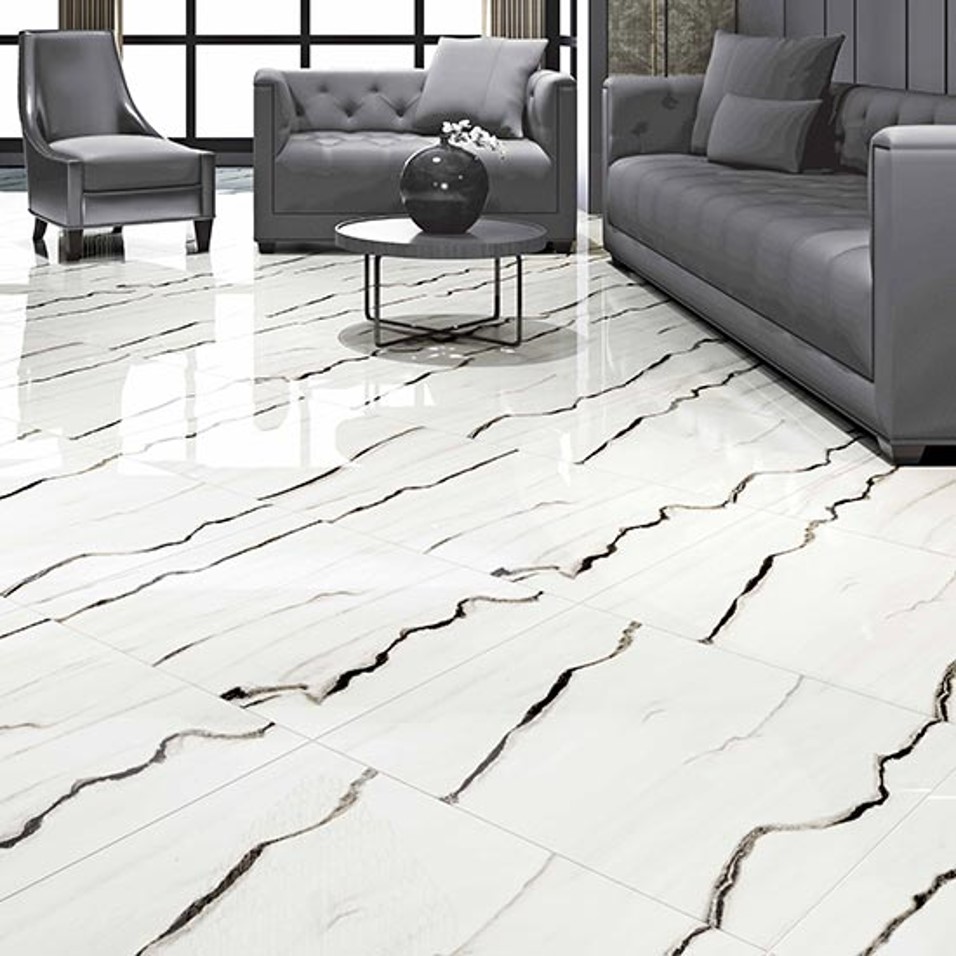 Image Source: Johnson Tiles
H & R Johnson ceramic tiles come in a wide range of finishes for all kinds of spaces. To add personality to your space, you can choose from a variety of glossy, matte, 3D elevated stone, metallic finish, and digitally printed designer tiles.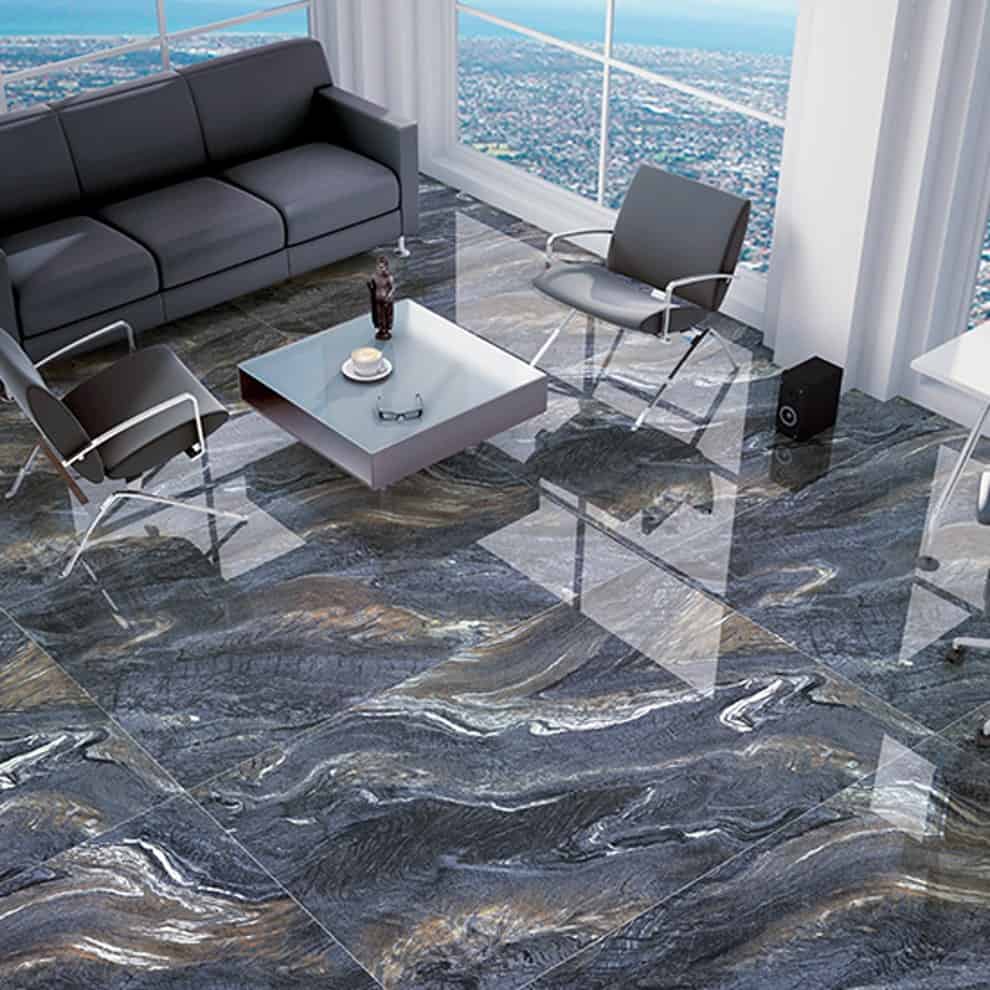 Image Source: Johnson Tiles
The Porselano range has one of the most adaptable lines of glazed vitrified tiles and slabs in India, specifically designed to fit modern lifestyles. The vitrified tiles are manufactured with cutting-edge techniques to produce visually pleasing glazed vitrified tiles in different surface finishes.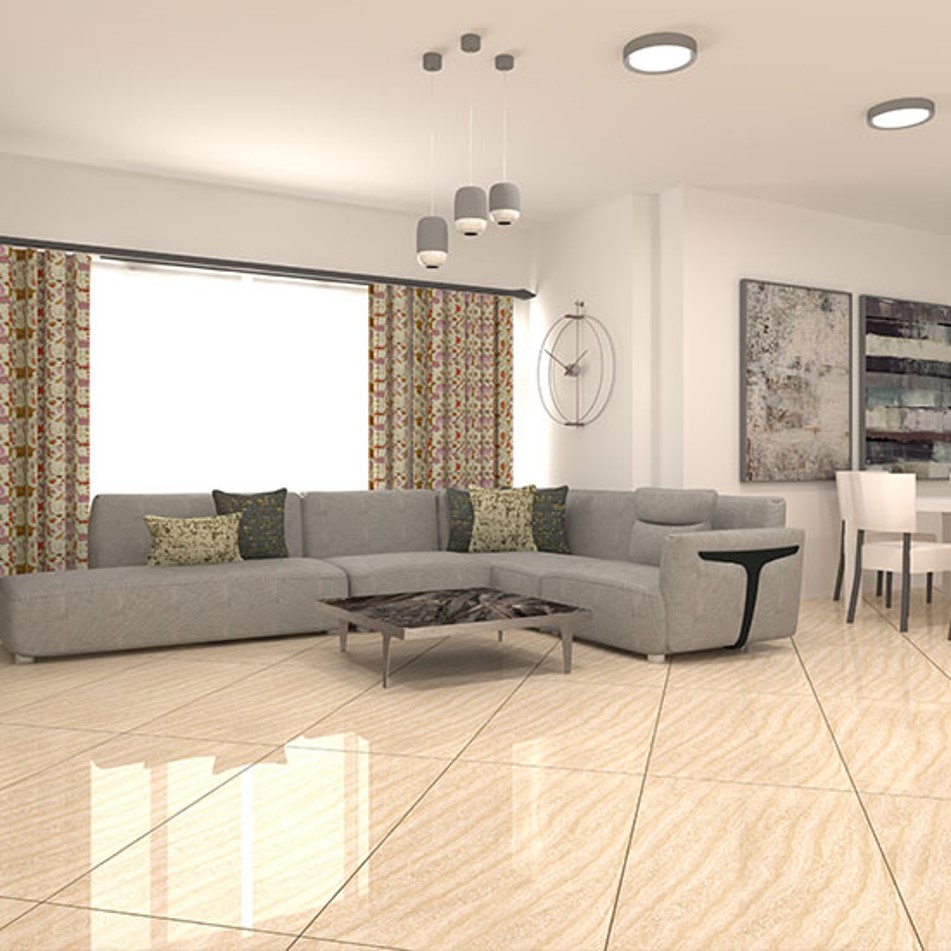 Image Source: Johnson Tiles
The Marbonite Elite range includes polished vitrified tiles, which are robust and popular in residential and commercial flooring. The same double-charge vitrified tiles for walls add a chic and unique look to every living space. Some recent introductions include unpolished, matt finish options in the Elite range, which come with extra resistance and are perfect for areas with heavy footfall.
Industrial tiles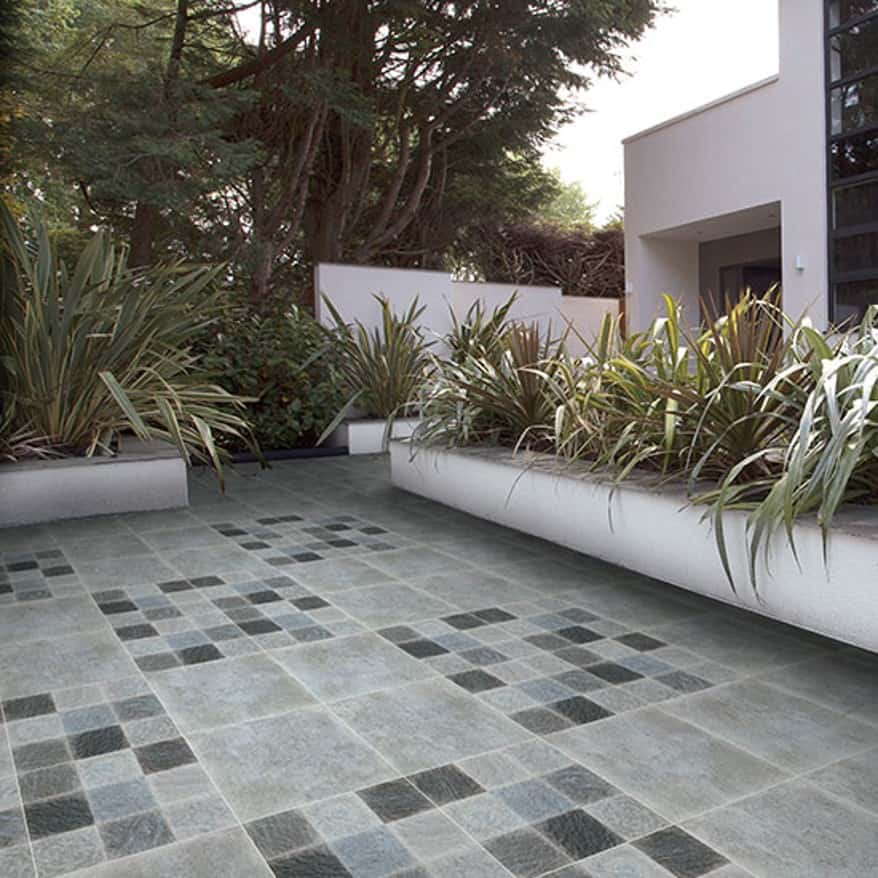 Image Source: Johnson Tiles
Heavy-duty industrial floor tiles and specialty application tiles are offered by the Endura range. These are designed to withstand the rigorous usage conditions seen in places like parking lots, walkways, and landscaping. The special application tile range includes:
High-traffic tiles

Staircase solutions

Anti-static tiles
Elevation tiles

Authentic "Tactiles" for public areas that aid the blind

"Cool Roof SRI Tiles" for regulating the temperature of the space below the roof on warm summer days
View full Johnson tile catalogue
Johnson tiles price list
The tile solutions offered by this brand come in a variety of modern designs at affordable prices and hence are used widely in homes and workplaces. Here is a table you can refer to have a better understanding of the prices of different tiles:
Johnson tiles 'near me'
The brand has over 1,000 dealers and 10,000 sub-dealers. It also has 35 branches, and several tile showrooms to guarantee the best accessibility across India. Therefore, to locate a dealer 'near me' use the link given below.
Conclusion
Tiles are crucial in both residential and commercial areas. You can give your floors and walls the precise appearance you want with H & R Johnson Tiles. You can also create an accent wall by using original designer tile ideas offered by this brand. For instance, choose Johnson wall tiles in a natural stone or cozy wood motif, then layer various decorative items and lights to create a unique feature that enhances the atmosphere. On the other hand, you may choose flooring based on the overall theme of the house or tile surface finish. There are various options available for flooring, viz., Italian, wooden, or other marble, tiles, slate, granite, carpet, terrazzo, etc. All these options are technologically superior, easy to maintain, and come in a wide range of sizes to satisfy your needs and functionalities.
Now, you are ready to jazz up all the walls and floors of your house with the elegant designs and finishes of Johnson tiles India. So, get inspired and reflect your personality in your walls and flooring by incorporating the tile solutions of this brand in your home.
*The featured image used in this article is from Johnson Tiles
[vvsmustread]