Gupta Sales Corporation, a prominent player in the hardware industry for the past three decades, began its journey with humble beginnings, dealing with screws and nails. Over the years, the company diversified its product range, incorporating door hardware and security solutions to meet the evolving demands of its clientele. But it was only in the last few months, when they joined forces with Link Locks, that Gupta Sales Corporation truly experienced an unprecedented surge in their business. In this latest edition of Channel Partner Talk with BuildingandInteriors, Naresh Gupta, leading hardware distributors in Delhi, discusses how the partnership with Link Locks truly transformed the trajectory of his business, propelling it to new heights.
About Gupta Sales Corporation – Noble Link Locks hardware distributors in Delhi
Gupta Sales Corporation has successfully established itself as a top distributor of Link Locks products in Delhi. They are committed to delivering excellence and a customer-centric approach. Naresh Gupta and his team are dedicated to building long-lasting relationships with their clients. Their primary objective is to fulfil clients' security requirements with the utmost effectiveness and efficiency.
Why Link Locks?
Link Locks, without a doubt, is the most reliable and trustworthy brand in the market. Link Locks stand out as the epitome of quality and trust. Their commitment to innovation, exceptional product range, and impeccable track record inspired me to become a channel partner. Moreover, I wanted to align myself with a brand that is synonymous with reliability, and Link Locks perfectly fit the bill.
Naresh Gupta on the comprehensive support and collaboration offered by Link Locks
Link Locks offers extensive support and collaboration opportunities to its channel partners, and we have been fortunate to experience these benefits firsthand. They provide training programs to ensure their channel partners have a deep understanding of their products. Moreover, Link Locks excels in providing technical assistance to its channel partners. Whenever we encounter technical issues, Link Locks' dedicated support team promptly addresses our concerns and offers effective solutions.
"It seems like Link Locks is not only making locks for today but also working to secure the lock industry's future," says Naresh Gupta.
Thriving market potential for Link Locks products in Delhi – Perspective of hardware distributors in Delhi
Due to its thriving construction, real estate sectors, and high demand for quality security solutions, Delhi offers a promising market for Link Locks products. Link Locks, known for durable and reliable locks, is well-positioned to serve residential, commercial, and industrial security needs in Delhi and the entire NCR region. Moreover, the brand offers over 1 lakh key combinations in padlocks, designed to meet the varying security needs of their customers. With a focus on quality, durability, and innovation, Link Locks ensures that their products meet the highest standards for quality and reliability.
Key features and benefits of Link Locks from the perspective of hardware distributors in Delhi
Link Locks' exceptional reliability and trustworthiness have made it the preferred choice for distributors. Their commitment to quality, innovation, and customer satisfaction sets them apart in the market. Firstly, their exceptional track record of zero replacements instills confidence in the reliability and longevity of their locks. Moreover, the key-exclusive lock mechanisms provide enhanced security, ensuring only designated keys can open their locks. The brand truly stands by its tagline – Ye taale sirf apni chaabi se khulte hain!
With a reputable name in the industry, Link Locks has gained the trust of customers and partners. Their customer-centric approach fosters strong relationships by listening to customer needs and providing support.
Key humane elements strengthening the association with Link Locks

Gupta Sales Corporation has been associated with Link Locks for the past 5 months. One of the remarkable aspects that strengthen the association with Link Locks is their unwavering commitment to fulfilling their promises. Whether it's offering discounts or driving sales, Link Locks consistently fulfils their commitments. This level of integrity and dedication creates an emotional connection, instilling a sense of confidence and assurance. Their dedication to excellence serves as a driving force, motivating us to strive for greater achievements. Our partnership with Link Locks has solidified our reputation as a reliable distributor in the industry.
Envisioning the future of Link Locks' evolving product line and innovations
Looking towards the future, Naresh Gupta envisions remarkable growth opportunities for Link Locks. This is because they are expanding their offerings beyond security solutions into comprehensive hardware solutions. With padlocks commanding a 35% market share in the hardware segment, hardware goods capture a substantial 65% of the market.
So, with a focus on catering to a diverse customer base, the brand is set to achieve unparalleled success in the hardware segment. This achievement will further cement its position as an industry leader.
For more information on Link Locks products, contact below:
Toll-Free Number: 1800-547-4559
Email: support@linklocks.com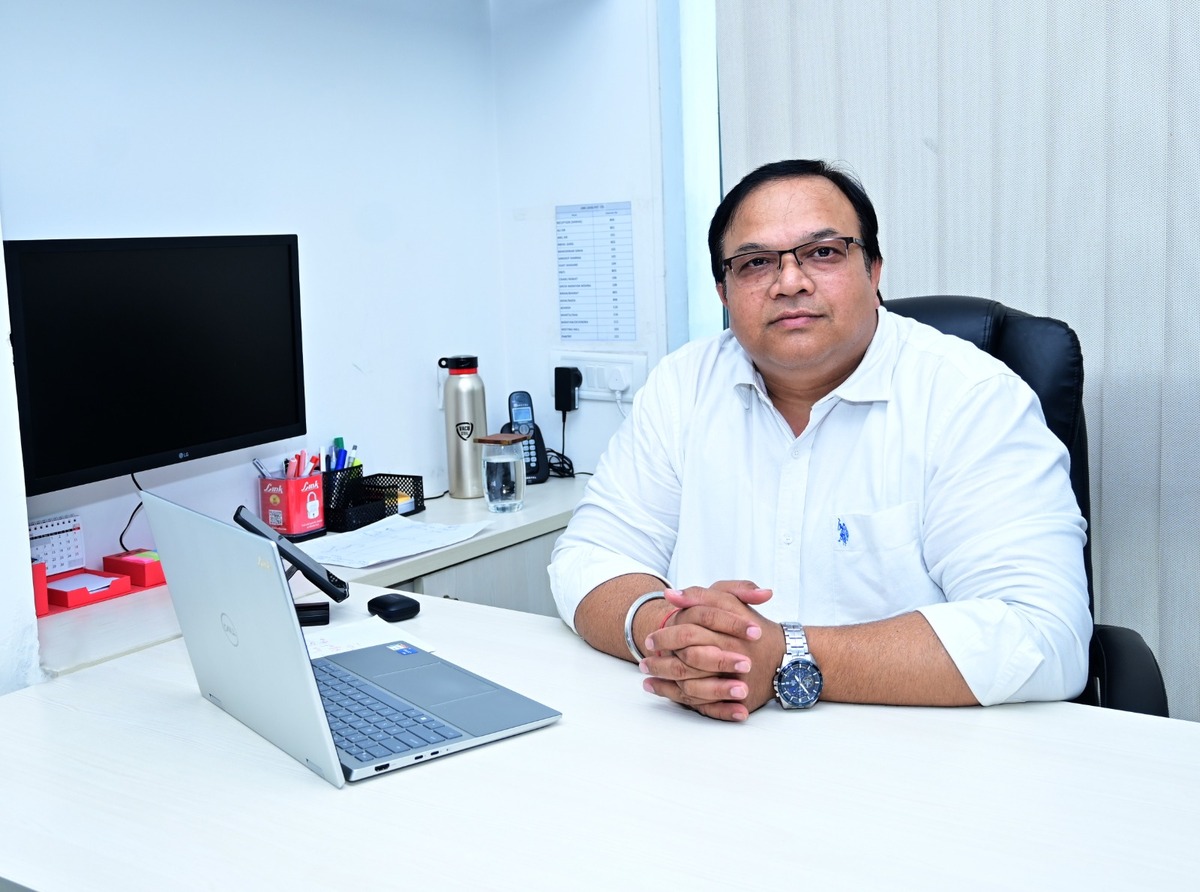 The emerging security solutions and hardware market in India plays a vital role as the country embraces digital transformatio