Tiles are designer surface options that come in a wide variety of designs and styles. Tiles are frequently used to create wall and floor coverings. Some of the popular materials for tiles are ceramic, stone, metal, baked clay, and glass. Among all these materials, ceramic is widely used to make tiles and is normally glazed for interior usage and unglazed for roofing. Floors need more durable and impact-resistant surfaces, while thinner tiles can be used on walls. Nitco tile is one such brand that has a wide variety of catalog products like bathroom tiles, outdoor tiles, etc., at an affordable price in various stores 'near me'.
In this article, we have talked about almost everything you need to know about Nitco tiles, in terms of company background, available range of tiles, catalog, price list, and dealer locator. So, if you are considering this particular tile brand for your walls and floors, this article is for you.
About the company
Nitco is one of the well-known brands in the Indian tiles, ceramic, and construction supplier industries, headquartered in Mumbai, India. It takes pride in being the only company to provide tiles, marble, and mosaic, with a comprehensive product range in each category. Its manufacturing plants are located in Alibaug, Silvassa, and Mumbai. The main goal of the company is to consistently provide innovative ideas and products that discerning architects and customers choose.
Head Office: Nitco Limited. Nitco House, Seth Govindram Jolly Marg, Kanjur Marg (East), Mumbai 400 042, Maharashtra, India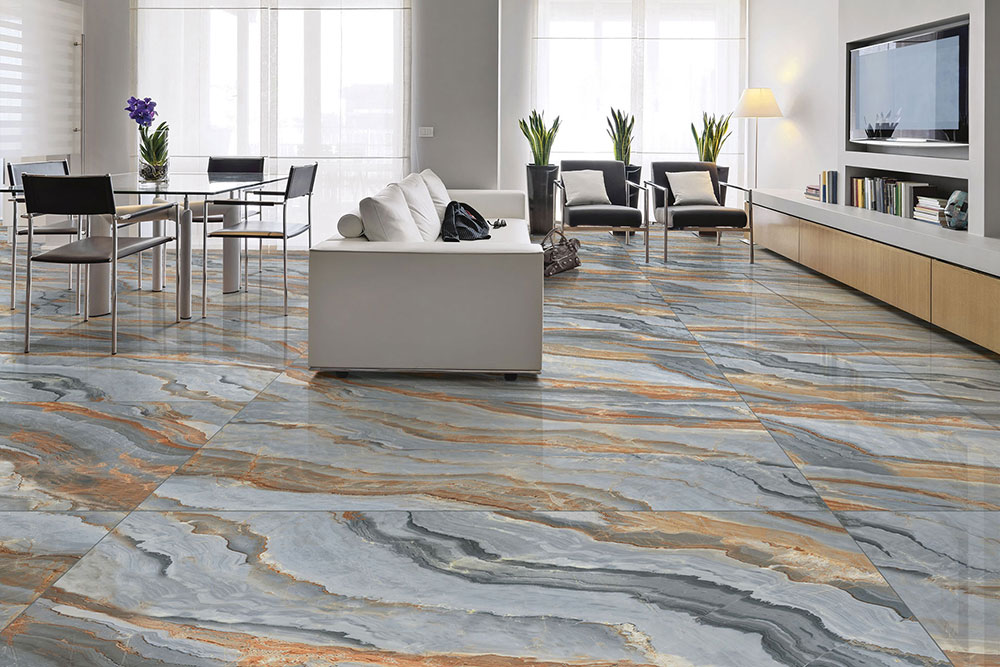 Image Source: Nitco
The living room area witnesses a lot of footfall daily. For this, Nitco offers a wide range of durable options and customizations of living room tiles, so that you always end up having the best for your living room. It provides wood-look-alike tiles, ceramic tiles, and glazed vitrified tiles in a variety of colours and finishes for your living room.
Bedroom Tiles by Nitco
Image Source: Nitco
The bedroom is your oasis away from the world. Nitco has a wide selection of bedroom tiles from which you can choose to transform your bedroom into something absolutely stunning. The most appropriate bedroom tiles offered by the brand are wooden ceramic tiles, porcelain tiles, and marble-effect ceramic tiles. Nitco offers all its bedroom tile designs in a variety of colours and textures to make your space truly elegant.
Image Source: Nitco
The kitchen has to be safe, non-slippery, and moisture-resistant for a seamless cooking experience. As a result, Nitco provides elegant kitchen tile designs in a variety of sizes, colours, finishes, materials, and so on to provide safety and a statement look to your kitchen. Ceramic, porcelain, and mosaic are the different types of kitchen tiles provided by Nitco to give a total makeover to your otherwise dull kitchen.
Image Source: Nitco
Nitco bathroom tiles are luxurious, trendy, and affordable. These tiles give your bathroom a regal and magnificent appearance without being gaudy or overwhelming. Nitco offers a variety of bathroom tile options like ceramic tiles, mosaic tiles, marble-effect porcelain tiles, and glazed vitrified tiles. All these options come in a variety of colours, which you can choose as per your bathroom theme.
Commercial Tiles by Nitco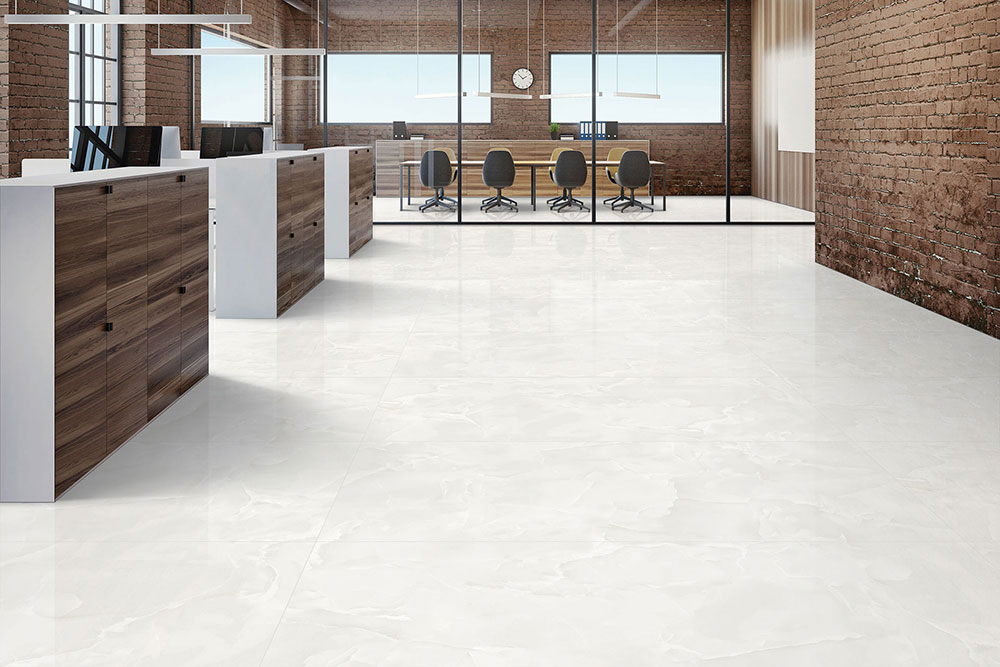 Image Source: Nitco
Commercial tiles by Nitco can embellish places like restaurants, hospitals, shopping malls, hotels, etc. Ceramic and glazed vitrified tiles are the two different types of commercial tiles offered by the brand, which are durable, abrasion-resistant, and slip-proof. These commercial tiles come in various patterns and textures, which can help you make a strong impression on your customers.
Outdoor Tiles by Nitco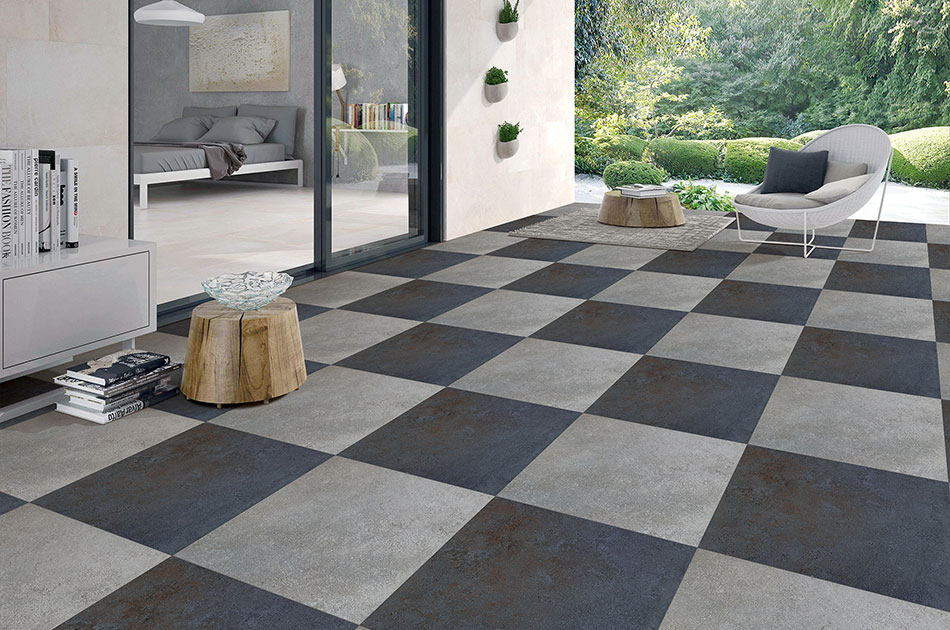 Image Source: Nitco
Nitco offers a variety of outdoor tiles for your parking space, terrace, garden, and balcony. Since outdoor tiles are very different from indoor ones, the types of tiles the brand offers for outdoor use are ceramic tiles, vitrified tiles, stone tiles, wooden tiles, and parking tiles. All of these types are available in a variety of shapes, sizes, and finishes to complement the look and feel of your outdoor spaces.
View full Nitco tile catalog
Nitco tile price list
The tile solutions offered by this brand come in a variety of chic designs and finishes at affordable prices and are therefore used for both residential and commercial purposes. Given below is a table you can refer to have a better understanding of the prices of different tiles offered by this brand:
Nitco tiles 'near me'
The brand has over 380 active dealers and 1800 sub-dealers. It also has 15 offices pan-India and 9 exclusive display centres to guarantee the best accessibility across India. Therefore, to locate a Nitco dealer near you, use the link given below.
Conclusion
Tiles are no longer only used in the kitchen and bathroom but can be found practically in any area of a contemporary home. Tiles made of porcelain or ceramic are very strong, highly water-resistant, and do not crack or warp when the temperature changes. In terms of design, texture, colour, and aesthetics, they have also advanced significantly over the years.
Now, you are ready to jazz up all the walls and floors of your house with the graceful designs and finishes of Nitco tiles. So, get inspired and reflect your personality on your walls and flooring by incorporating the tile solutions of this brand into your home.
*The featured image used in this article is from Nitco
[vvsmustread]