The walls and floors of the house play an important role in your design, whether it is for the interior or exterior of the space. Choosing the right tiles and designs for your home, especially the bathroom and kitchen floors and walls can be difficult, especially with a large number of options available like 3D and digital tiles.
Tiles are seen as an investment in terms of ease of maintenance and hygienic living. So, make your decision with caution.
Being a professional, carefully consider the type of tile, the size and design, and whether the design would complement the current décor. When selecting the perfect tile combination, it's critical to keep these typical considerations in mind. Imagine the space in a variety of tile settings and pick the one that looks the best.
It's critical to choose a tile that can withstand the wear and strain of daily life. Make it a point to select a tile that is specifically tailored for that location.
Choosing tiles primarily on the basis of looks can lead to some devastating results over time. So, before you start looking at design plans and surfaces, think about the "where" and "what for" of tile installation. The rest of the requirements will become much easier once you've figured out the coordination (tile design and area).
Exploring the basics of tile selection and specification, here is a guide to tiles specifically for interior designers and architects. From materials and sizes to ratings and designs, this article serves as a starting point to understand how tiles can be used in modern designs.
When you intend to get tiles specifically for flooring purposes, make sure you don't end up buying the ones that belong on the wall. It is important to do your research beforehand and be aware of the basic difference between the characteristics of the two. Contrary to the thin, slick wall tiles, flooring tiles should have a COF (Coefficient of Friction) rating of 0.5 or greater to take care of an appropriate level of friction to steer on. Similarly, the water absorption capacity of the wall tiles can go as high as 10% which is much higher than that of floor tiles which stands at a maximum of 3%.
The most popular tiles for the home include porcelain tiles, cement tiles, marble tiles, mosaic tiles, glass tiles, wooden tiles, granite tiles, etc.
The demand for bigger sizes leads to another category of tiles called large format porcelain tiles or mega slabs. These ensure a space with virtually no grout lines. These provide limitless possibilities and unparalleled flexibility for any kind of applications like walls, floor, countertops, furniture, and facade. They are extremely durable and strong at 9 mm thickness.
In addition, full body tiles are commonly used in homes. As the name suggests, the entire tile from top to bottom uses the same material without any glaze. It's manufactured from a combination of polished natural clays and natural pigments in a variety of colours. Moreover, these unglazed tiles have excellent slip-resistance, abrasion-resistance, and wear and tear resistance. Full body tiles come in a variety of finishes, including glossy, matte, and rough. They're commonly employed in high-traffic commercial spaces due to their thickness and robust characteristics.
Changing the style and feel of thehome using wall tiling is a great method to do so. Tile is a versatile material that comes in a wide range of materials, patterns, shapes, and colours, making it a perfect fit for any environment.
There are more alternatives than ever before for creating attractive accent or statement walls, from contemporary colours to innovative materials to dazzling graphic patterns. To give flair to basic white tile walls, arrange them in an interesting way.
There are numerous possibilities available, but most people stick to a set of standard sizes that are easy to specify. The size of tile you select can affect the appearance of your project just as much as the design and quality. Wall tile is thinner and is available in squares ranging in size from 3×3 inches to 6×6 inches. Mosaic tiles, for example, are typically 2 inches square or smaller and can be put separately. Larger tiles leave fewer grout lines in a room, giving it a more streamlined appearance that can make a small space appear larger.
Image Source: Real Stone and Tile
Image Source: Behance
Image Source: floornature.com
Image Source: ralceramiche.it
Image Source: Pinterest
Being a popular flooring choice in many homes today, tiles offer integration of aesthetics and benefits. Depending upon the lifestyle and location of the homeowners, flooring tiles can be used to make a statement, add durability, high functionality and value.
Flooring tile is manufactured from a range of materials like clay, natural stone, terrazzo, quartz and metal, all of which have their own defining characteristics.
The most common shapes for floor tiles are squares and rectangles, which come in a variety of sizes. The width of standard floor tiles varies from two inches to a foot and a half. 12×12", 18×18", 12×24", and even greater proportions for floor tiles are now more prevalent and attractive.
Rectangular tiles measuring 12×24 inches are one of the most popular and fastest-selling floor tiles on the market since they offer a more sophisticated appearance than 12-inch square tiles. They're frequently found in linen-like textures.
This type of tile is typically used for flooring, but it can also be utilized for walls in bigger areas. Moreover, ceramic, porcelain, and stone are common materials used in this style. But, wooden tiles, vinyl tiles, and carpet tiles look equally good.
Image Source: ArchDaily
Image Source: Livinator
Image Source: Landmark Ceramics
Image Source: cdn.trendir.com
Image Source: Behance
With tile, you can bring the luxuries of the indoors to your outdoor settings. Outdoor floor tiles can be made of ceramic, porcelain, or stone. Nonetheless, a good outdoor floor and wall tile must meet certain requirements.
Look for a product that is UV resistant, fade resistant, freeze-thaw resistant, and has good slip resistance.
Tile offers the long-term durability required to withstand weather and moisture, as well as being simple to clean and maintain. The proper tile design may bring beauty and elegance to your patio, pool, deck, or eating area by complementing your landscaping components.
Image Source: Sinopro
Image Source: BV Tile & Stone
Image Source: Kajaria
Image Source: Architecture & Design

Image Source: Novoceram
It is critical to find tiles that cover the stairs in order for them to blend in with the overall décor of the surrounding area.
When looking for ideal floor tiles, look for alternatives with a good load-bearing capacity. It should be non-slip, long-lasting, and water-resistant.
Because the surface of the steps is subjected to a lot of foot traffic, it may begin to fade or exhibit indications of wear and tear over time. Its edges may get chipped or cracked in some situations, giving it an untidy and worn appearance. Resolve this problem by using full-body tiles, which keep in place even if they are chipped or broken.
Stairs benefit from the durability of porcelain wood-look tile flooring. Porcelain is a stain-resistant, dent-resistant, scratch-resistant, and fire-resistant material that looks brand new even after years of use.
Tiles for stairs design #1
Image Source: Pinterest
Tiles for stairs design #2
Image Source: Quadrostyle
Tiles for stairs design #3
Image Source: skelocn
Tiles for stairs design #4
Image Source: Granada Tile
Tiles for stairs design #5
Image Source: Behance
Smaller tiles, ranging in size from 12×12 inches to 16×16 inches, are ideal for use in spaces like the kitchen, bathroom, and bedroom.
Vitrified tiles, which come in a standard size of 2×2 feet, are ideal for small or medium-sized apartments.
Large tiles with less apparent joint lines look best in large homes with rooms that are more than 16 feet wide, allowing the large tiles to appear proportionate.
Appearance, sturdiness, and pricing should all be taken into account when selecting bathroom tiles. In order to prevent the formation of bacteria, germs, and mould, bathroom tiles should be water-resistant, anti-skid, and easy to clean.
Since they are inexpensive, long-lasting, scratch-resistant, maintenance-free, and non-porous, ceramic and porcelain tiles are the most preferred tiling materials for bathroom flooring.
Additionally, opt for natural stone materials like limestone, slate and travertine for a strong, durable, and attractive grain pattern.
Image Source: Behance
Image Source: Luxury Tiles
Image Source: Love Tiles
Image Source: living4media
Image Source: Landmark Ceramics
Tiles in the kitchen can be used as a backsplash behind a stove or to cover the underside of cabinets on the wall. It is a common countertop material that can also be used on the floor too.
Quarry, stone, cork, vinyl, bamboo, ceramic, porcelain, and glass tiles are all possibilities for kitchens. Vinyl, cork, and bamboo tiles are the most often used flooring materials. Countertops and flooring might be made of quarry, ceramic, or porcelain. Glass tile is often used for backsplashes and walls.
Glossy and painted tiles are ideal for your backsplash because it does not receive direct heavy traffic.
Image Source: Behance
Image Source: Top Drawer Furniture
Image Source: herkisi
Image Source: Andreas von Einsiede
Image Source: Lifeyet
The proper floor tile design may be a game-changer in a space, whether you prefer a conventional grid pattern or are eager to make an edgy statement under your feet.
Hallways are high-traffic areas that experience a lot of wear and tear. So, selecting flooring that can withstand that should be at the top of your priority list (yes even above style and design). Choose a material that is durable, easy to clean, and won't reveal scuffs and stains.
Marble tiles are one of the most popular tile types. They give the floor a beautiful and smooth appearance. For a modern and urban environment, many colours of marble are currently being incorporated. It has a glossy finish that provides it with a luxurious look for improved and enticing flooring in your hallway.
Image Source: WhyTile
Image Source: refin-ceramic-tiles.com
Image Source: Kajaria
Image Source: Behance
Image Source: Architectures Ideas
Most people don't think of ceramic tile for these types of areas since they seek warmth and softness. Tile is frequently perceived as a harsh, cold, and even sterile building material and many people believe it is incompatible with the character of a bedroom.
Ceramic tiles, on the other hand, are the ideal surface for bedrooms. In addition, new varieties of tile, particularly porcelains, may give a bedroom an incredibly warm and welcoming feel. For example, some porcelain tiles may expertly imitate the appearance of wood, cork, or bamboo.
Image Source: Behance
Image Source: Iris Ceramica
Image Source: deerdesign.cgsociety.org
Image Source: Iris Ceramica
Image Source: Behance
The living room floor, being one of the most used areas in the house, is prone to wear and tear, spills, and stains. However, just because it has seen its fair share of wear and tear doesn't mean you can't give it a makeover that is both stylish and functional. Before deciding on a tile, consider considerations such as simplicity of installation, durability, cost, aesthetic appeal, and ease of upkeep.
Floor tiles are a terrific way to add colour, pattern, and heaps of style to your living room's design. Porcelain, ceramic, natural stone, mosaic, and a variety of other materials are available.
Image Source: Medium
Image Source: Luxury Tiles
Image Source: mwallpapers
Image Source: Barbara Iweins
Image Source: Porcel-Thin
Tiles are a trendy way to breathe life into your home, and there are a variety of shapes, colours, prints, and patterns to pick from. But the burning question on everyone's mind is: what are the top tile trends for 2021, and how should we style them?
Tiles have been a fixture in interiors for decades, and despite the evolution of diverse formats and treatments, traditional styles continue to turn heads – from distinctively British Victorian floor tiles to artisan glazed and beautiful bathroom tile ideas.
Take a look at the latest trends in tile designs!
Wooden tile #1
Image Source: This Old House
Wooden tile #2
Image Source: Contemporist
Wooden tile #3
Image Source: Kajaria Ceramics
Wooden tile #4
Image Source: Colortile
Wooden tile #5
Image Source: Architect and Interiors India
3D tile #1
Image Source: wol3dtiles.com
3D tile #2
Image Source: Archi Products
3D tile #3
Image Source: Archi Products
3D tile #4
Image Source: amazon.sg
3D tile #5
Image Source: wol3dtiles.com
Colourful tile #1
Image Source: Archi Products
Colourful tile #2
Image Source: Victoria Plum
Colourful tile #3
Image Source: Dear Designer
Colourful tile #4
Image Source: royalstone.ru
Colourful tile #5
Image Source: Archi Products
Digital tile #1
Image Source: 7btin.net
Digital tile #2
Image Source: AGL tiles
Digital tile #3
Image Source: Kajaria Ceramics
Digital tile #4
Image Source: Iris Ceramica
Digital tile #5
Image Source: Kajaria Ceramics
Things to consider before buying new tiles for your next project
The countless durable, modern, and high-quality flooring options make it difficult to choose one to fit all your requirements. In certain cases, you'll be more concerned with appearance and aesthetics, while in others, durability could also be your primary concern.
Today, due to the availability of a wide variety of tiles, it is quite inconvenient to try them all before reaching a conclusion. In order to select the right kind of tile for an application and elevate the style quotient, consider the following parameters:
Calculate the budget
The cost of floor tiles varies since they are available in both low-cost and high-priced alternatives. As a result, it is crucial to know the average price per square foot for the tiles to be chosen.
To achieve the desired theme, use the more expensive tiles in certain areas of the home, such as the living and dining areas, which have the most exposure. The rest of the house's flooring can be done with less expensive materials.
Estimate the quantity of tiles
Before you start shopping for tiles, the tile contractor shall give you a precise estimate of how many tiles and skirting you'll need. If you haven't hired a tile contractor yet, bring a floor plan of your home or just take room-by-room measurements.
Always buy at least 10 per cent additional tiles to account for wastage during tile cutting or any other type of breaking. Additionally, to avoid any colour mismatches, order the complete set of tiles at once.
Tile hardness
When looking at different types of floor tiles, one of the most significant features to consider is the hardness of the tile.
It calculates the material's ability to withstand pedestrian wear and tear. The Porcelain Enamel Institute (PEI) assigns a hardness rating to tiles.
The PEI conducts the evaluations, which are based on extensive laboratory testing. Use this scale to select an item that will be handy in your room in general.
Class I
For zero footfall or moving traffic
Ceramic tile suggested for residential and commercial wall applications
Class II
Suitable for restrooms and rooms with no outside access
Ceramic tile is suggested for interior residential and commercial wall applications and for residential bathroom floor applications only
Class III
For light to moderate traffic areas as well as countertops and walls
Suitable for all the rooms of the home except heavy traffic areas like kitchens and living rooms
Class IV
For moderate to high traffic
Ideal for installation in all areas of the house, including kitchens, halls, and entryways
Class V
For high traffic areas
Suitable for any room of the house and commercial spaces
Most ceramic floor tiles will carry a PEI rating from 0 to 4 with porcelain tiles ranging from PEI 3 to 5.
Tile porosity
Porosity is another important attribute that should not be overlooked. It is determined by the ratio of air holes to solids in a tile, which impacts how much water it absorbs. Pay particular attention to the current rating if you're putting tiles in a moisture-prone area like a bathroom, kitchen, or laundry room.
Porosity classifications are as follows:
Impervious
Vitreous
Water absorption ranges from 0.5 to 3%
Semi-vitreous
Non-vitreous
Around 7% water absorption
Not suitable for usage on the floor
Application area
Although floor tiles can be easily used as wall tiles due to their hard glaze and robust material, it is not recommended to use wall tiles on the floor. Floor tiles possess toughness so, they easily withstand traffic.
In addition, go for Grade-3 tiles in low foot traffic areas. However, in areas with moderate to high foot traffic areas, use Grade-4 and Grade-5 tiles.
Tile size and room size
One of the most crucial things that need your attention is the tile size. If you need floor tiles for a large space, go for larger tiles such as 100×200 cm, 120×120 cm, 120×180 cm, 80×120 cm, and so on. Also, these sizes are suitable for medium-sized rooms, as bigger tiles provide the impression of a larger space.
Large tiles make a room feel larger and airier. Similarly, small-sized tiles are usually suited to small residential areas such as kitchens, bathrooms, etc.
Furthermore, selecting an identical pattern of wall and floor tiles not only gives your space a professional and fashionable appearance but also visibly expands it.
Colour
It's now time to choose the tile's colour and texture. Choose a colour that complements the home's general colour scheme. Moreover, select light-coloured tiles to give your property a more expansive appearance. Remember that tiles are a long-term investment that will not be readily replaced.
So, in a small room, light-coloured tiles make the space feel bigger. If you have a large room you have more options; you can choose from light to dark tiles.
Examine the overall vibe you want to create in the room you're tiling. Do you want it to be tranquil and relaxing, or moody and atmospheric? Tiles aren't usually the focal point of a room unless they're a prominent area like a splashback, but they can complement other design elements. If you want to create a pleasant atmosphere in your bathroom, choose colours that complement each other. Choose tiles colours that contrast in a kitchen if you want a more lively alternative.
Tile finish and texture
Tiles come in a variety of finishes, each of which provides the space with a unique appeal.
Because glazed and 3D tiles are highly reflective, they should only be used in small spaces. Light bounces off the highly reflecting surface, making a small area appear larger.
Matte-finish tiles, which are non-slippery, are excellent for high-traffic areas or the outdoors. In addition, anti-slip flooring in the bathroom and on outdoor balconies are recommended for improved safety.
A glazed tile is simple to clean, however, a natural terracotta tile does not have a glaze and would require sealing to prevent discolouration.
Look for different finishes that can help you embellish the house in a unique way before choosing suitable tiles. Polished, wooden, metallic, matte, and rustic finishes are some of the best options available. So, depending on the overall décor, choose a finish that complements the owner's sense of style well.
Grout selection
It's just as vital to pick the correct grout as it is to pick the right floor tile.
To give the flooring a uniform look, most homeowners select a grout that matches the colour of the tiles. Choose rectified tiles (those with edges cut at right angles after being kiln-baked) with matching grout and a spacing of at least 2 mm between each tile for the best look and finish. Alternatively, contrast-coloured grouting for the floor tiles can be used.
So, a contrasting grout draws attention to lines and patterns, whereas a grout in the same colour as the tile ensures a more subtle impact. Additionally, to avoid stains, make sure your grouted areas are sealed.
Conclusion
To summarize, when it comes to tiles, there are a variety of possibilities to pick from. Some of the most regularly used tiles have already been mentioned, while others have yet to be discovered. In this case, there is no such thing as a "one size fits all" slogan. You should think about all of the essential aspects that could affect the design and functionality of your property.
The type of flooring tile you choose is determined not only by your personal tastes and preferences but also by the functionality that your intended use necessitates.
Choosing between a matte and glossy finished is a personal choice but it should not be entirely based on looks. The utility of the texture is also very important. A glazed tile can be stain-resistant and easy to clean whereas, any natural tile will require polishing or sealant.
While choosing bathroom tiles, kitchen tiles or open-air tiles, one must focus on the water ingestion and slip-resistant feature of the tile. Stone tiles are well suited for exteriors, while glossy tiles belong indoors. Faux wood tiles are recommended in the bathroom and kitchen as they are slip-resistant and non-porous.
At the end of the day, every space must possess a spectacular and appealing overall design and appearance.
Therefore, look for flooring solutions that combine luxury and functionality to create a memorable and striking interior environment. Choose from a variety of glossy and semi-glossy finishes that can brighten up any environment by reflecting light.
Being an expert, ensure that whatever you choose in one room flows with the rest of the home's style.
Moreover, take a look at the new takes on traditional classics as well as forward-thinking ways to style them.
*The featured image used in the article is from irisceramica.com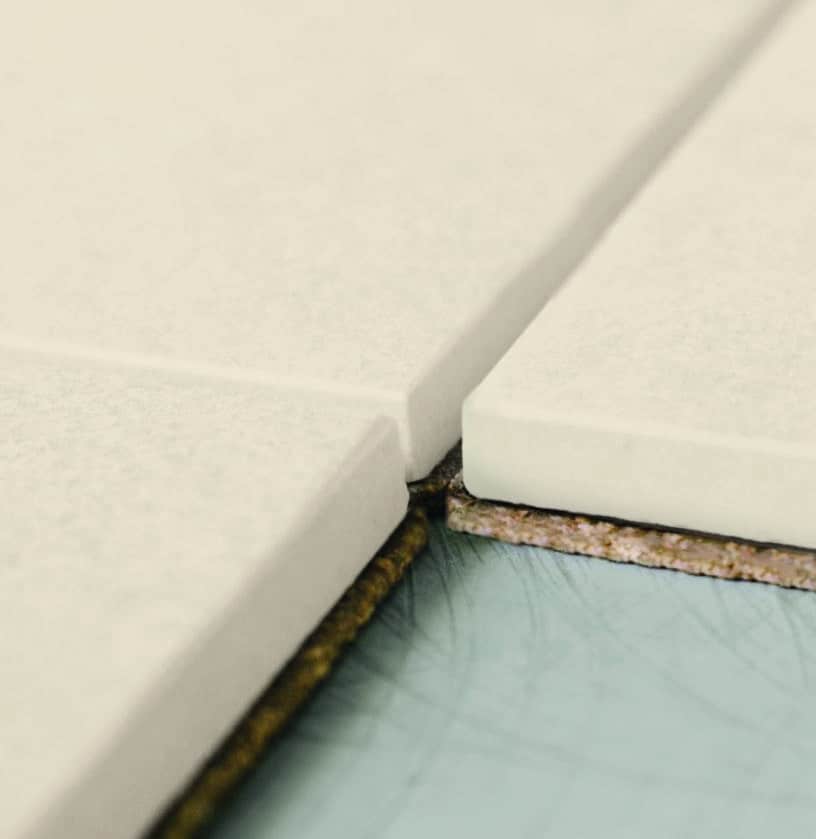 Flooring is one of the most important elements in creating an aesthetical interiors space. And ceramic tiles flooring is one of the most sustainable building materials accepted in markets across the world. Time challenge in tiles flooring Now, there are some renovation projects where the uptimes are very crucial. These are places like restaurants, hotels, car dealerships, furniture and modular kitchen showrooms, commerci