The door handles are used to open or close the door. To create the best impression for your visitors, designer door handles can be selected. Improve the elegance of your main doors with quality and designer door handles with locks. Door handle prices change for different types like glass, brass, wooden and many more. The glass doors can be supported with fused glass handles.
They are used on a variety of doors like residential & commercial building doors, internal doors, closet doors et cetera. Depending on the intended usage, the door fittings come in various styles. Many residential & commercial main door handle with reasonable prices has incorporated door locks for security.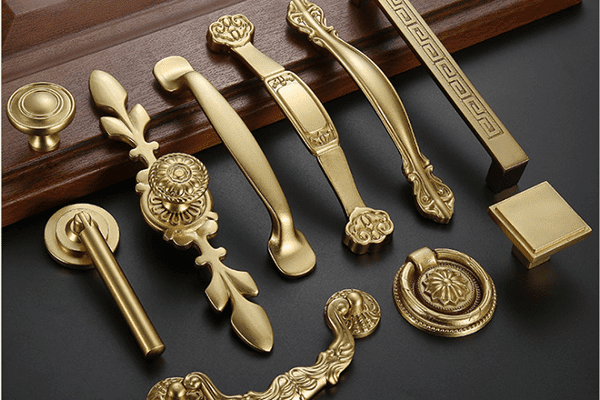 Image Source: Marketresearch.biz
Types of the door handle
1. Lever Handles
The most popular type and usually used in private homes and public buildings.
Other types:
Traditional door handles with a backplate
Lever handles on roses. They can be operated with door locks.
linear levers
winged levers
curved levers
monkey tail levers
2. Pull handles
Passage doors use door pulls and is made used for doors that can be opened only through push and pull.
The subtypes:
Pull handles on rose
Pull handles on backplate
Back to back pull handles
Bolt through pull handles
Face fix handles
3. Doorknobs
Usually in a spherical shape and can be rotated clockwise and anti-clockwise. An alternative for lever handles. Whereas to pull the main doors, a central doorknob can be used.
Other types:
Passage door knobs
Privacy door knobs
Dummy doorknobs
Keyed entry doorknobs
Materials used for the door handle
Stainless steel- ideal for restaurants and commercial doors
Bronze- durable and used for external doors
Brass- Very soft material and can be made into different designer door fittings.
Aluminium- cheap to produce and can be used for glass doorknobs.
Nylon- a good choice for the designer door fittings as it gives nice colours to your house theme
Wood- wooden handles can be used for our elegant main doors
Porcelain- some levers and knobs have ceramic texture
How to choose the right door handle?
1. Style
One must take a good interest in selecting door knobs like any other interior design. Select doorknobs according to the theme of your house. The wardrobes must have suitable door fitting that matches their design and colour.
Either levers or knobs can be used for interior doors as per the usage and design of your home. But usage of door levers is more comfortable especially in houses with children and senior citizens.
3. Function
Once the hardware is decided, the type of door fittings must be considered. For the closet, you may choose a lever or knobs. A non-turning lever can be used for decorative main door handles. For security purposes, choose door handles with locks.
4. Budget
Setting the budget is a very important part; the budget will give you an exact estimation of how much you can spend on door fittings. Do not choose less expensive doorknobs for the door which is used more frequently.
Dorset
Godrej
Ozone
Hafele
Hettich
Ebco
Each and every component of the house is very important starting from the door hardware to its design and all other components. Door handles of best prices and good quality must be chosen.