Armstrong World Industries is the world leader in providing ceiling and flooring solutions. The Armstrong SoundScapes Shapes floating ceilings are a part of Armstrong's SoundScapes range that offers soundproof ceiling solutions.
About the product
The Armstrong SoundScapes Shapes is an acoustical solution for commercial spaces. These ceiling panels improve sound absorption, providing beautiful and functional ceilings to offices, hotels, airport terminals, etc.
[vvsmustread]
Size:
12cm x 12cm x 0.3cm

(LxWxH)
| | |
| --- | --- |
| View Catalogue: | |
Product Description
Armstrong floating ceilings SoundScapes Shapes is an innovative ceiling solution that offers unique looks with efficient functionality for commercial areas. The specifications of this product are:
The Armstrong floating ceilings SoundScapes Shapes improve sound absorption and reduce reverberation time
Panel options of 10 standard flat shapes and three standard sizes are available
You may install the shaped panels individually or in groups, depending on your need.
The angle of inclination of the panel is adjustable.
Armstrong provides a complete range of suspension accessories along with the panels.
Panels are available in 13 shapes that are semi-customizable.
SoundScapes Shapes comes in 8 different standard colors: White, Shell, Tangerine, Cranberry, Moss, Kiwi, Reef, and Lagoon
Custom colors are also available even though the shades may vary
The height is adjustable with the help of multiplane panel hook kits
Panel weight differs from shape to shape. The standard shapes along with their weights are:
– Square: 4.9 kg per unit
– Convex: 4.5 kg per unit
– Concave: 3.9 kg per unit
– Circle: 3.9kgs kg per unit
– Hexagon: 3.2 kg per unit
– Trapezoid, Left Parallelogram, Right Parallelogram: 4.3kgs kg per unit
– Small Rectangle: 7.5 kg per unit
– Large Rectangle: 10.1 kg per unit
Soundscapes Shapes are made from a glass fibre substrate.
The thickness of each panel is 30 mm.
Scrim is durable and coated with factory-applied paint
Panels have painted square edge detailing
Humidity resistance: 95% RH
The surface offers 90% light reflectance (for Traffic White shade)
Fire Performance Class A2-s1, d0 as per GB 8624-2006
A one-year limited warranty is provided by Armstrong for this product
Armstrong floating ceilings SoundScapes Shapes- Application areas
Commercial Offices
Educational institutes
Reception and lobbies in hotels and other commercial spaces
Restaurant and lounges
Leisure centers
Transport terminal (Airport and Metro hubs)
Naturally lit areas with skylight
Contact details
Customer care number: 1860 266 7080; +91-22-6285 0800 (Board Line)
Email: helpdeskindia@knaufarmstrong.com
Brand Info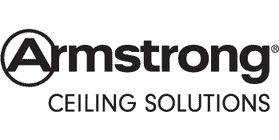 Armstrong Ceiling Solutions
Armstrong Ceiling Solutions provides false-ceiling and wall solutions to help in the design and construction of commercial buildings and residential spaces. It is part of Knauf Kips AG.
This group's history goes back all the way to 1932 in Germany. That very year, Knauf bagged mining rights to gypsum deposits in the Schengen community (Obermosel) in Germany. This venture proved to be a quick success for the company. Consequently,  in 1933 Knauf set-up it's first gypsum factory in Perl (Moselle), Germany. And, this factory is still the centre of production technology for the worldwide Knauf Group.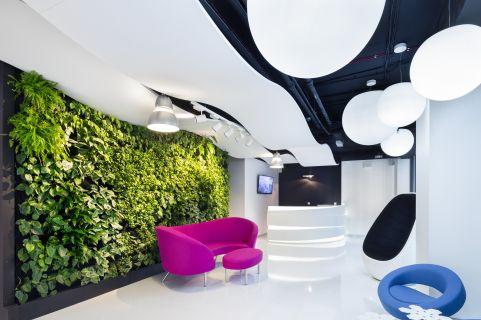 Armstrong's product range includes:
Ceiling Solutions – Mineral & Soft Fibre Ceilings, Metal Ceilings, Wood Ceilings and Floating Ceilings.
Suspension Systems – Ceiling Grids, Trims, Transitions and Pelmets and Installation Accessories.
Armstrong's dedicated project teams are available to assist Architects, Designers and Consultants for their specifications, design and installation requirements. The company has a presence across India with it's sales and service support network. It is interesting to note that the false-ceiling market in India is seen by many in the industry as one that is slated to grow at a steady rate. The Indian market is maturing and quality acceptability is increasing.
Application areas include:
Education.
Health.
Office.
Retail.
Hospitality & Leisure.
Transportation.
Speciality Applications – Theatres, Auditoriums,  Libraries, Clean Rooms, Language and Music Rooms.
Website: www.knaufarmstrong.com/en-in.html
Armstrong Ceiling Solutions Customer Care Number: 1860 266 7080